best TV

The Most Lovable TV Alcoholics

10.1k votes
1.4k voters
282.5k views
30 items
Follow
Embed
"The problem with some people is that when they aren't drunk they're sober."

--William Butler Yeats.

These are some of our favorite, most lovable TV drunks. Famous drunks: cartoon characters, ad men, a shoe salesman, even a kindergarten teacher – they are all proof that it's OK to enjoy the results of a good fermentation process. This list of alcoholic TV characters includes some of the
greatest TV characters of all time
, because hey, boozehounds are people too. Vote for your favorite drunk TV characters and see if you recognize all of the TV alcoholics on this list.
"Beer: The cause of, and solution to, all of life's problems." --Homer Simpson
Homer was the original cartoon drunk (well, the first one with his own show). He consumes so much beer that his bartender, Moe, is a regular character and his favorite brew, Duff's, is probably better known to some than his perpetual infantile daughter's name (seriously, people never remember it).
BEST OF HOMER BEER QUOTES
"I've figured out an alternative to giving up my beer. Basically, we become a family of traveling acrobats." When the Simpsons are low on money and have to cut back on things like beer.
"I like my beer cold... my TV loud... and my homosexuals flaming."
"Now son, you don't want to drink beer. That's for Daddies, and kids with fake IDs."
"I would kill everyone in this room for a drop of sweet beer."
"DOE RE MI BEER
DOUGH... the stuff...that buys me beer...
RAY..... the guy that sells me beer...
ME...... the guy... who drinks the beer,
FAR..... the distance to my beer
SO...... I think I'll have a beer...
LA...... La la la la la la beer
TEA..... no thanks, I'm drinking beer...
That will bring us back to...(Looks into an empty glass)
D'OH!"
--Homer J. Simpson
More About
Series: The Simpsons
Actor: Dan Castellaneta
Occupation: Nuclear Safety Inspector
Episode: Donnie Fatso
Also Ranked
#1 on The Greatest TV Characters of All Time
#28 on The Most Mismatched TV Couples
#3 on The Funniest Characters Currently on TV
#59 on The Most Likeable TV Anti-Heroes
see more on Homer Simpson
TV's most beer-crazed lovable teddy bear, Norm Peterson is a man of few words but with a strong appetite for the brew. This show takes place in a bar... AND HE IS ALWAYS THERE.
Watch the video to the left to see Norm and Cliff sing some sparkling renditions of "Lollipop."
BEST OF NORM QUOTES

SAM: What do you know there, Norm?
NORM: How to sit. How to drink. Want to quiz me?
SAM: What'd you like, Normie?
NORM: A reason to live. Give me another beer.
WOODY: How's it going, Mr. Peterson?
NORM: Poor.
WOODY: I'm sorry to hear that.
NORM: No, I mean pour.
WOODY: How would a beer feel, Mr. Peterson?
NORM: Pretty nervous if I was in the room.
SAM: What's new, Normie?
NORM: Terrorists, Sam. They've taken over my stomach and they're demanding beer.
WOODY: What's going on, Mr. Peterson?
NORM: The question is what's going in Mr. Peterson? A beer please, Woody.
WOODY: Hey, Mr. Peterson, what's up?
NORM: The warranty on my liver.
COACH: What would you say to a beer, Normie?
NORM: Daddy wuvs you.
More About
Series: Cheers
Actor: George Wendt
Also Ranked
#69 on The Greatest TV Characters of All Time
#40 on The Funniest TV Characters of All Time
#6 on The Best TV Characters of the '80s
#10 on The Greatest Jovial Fat Guys in TV History
see more on Norm Peterson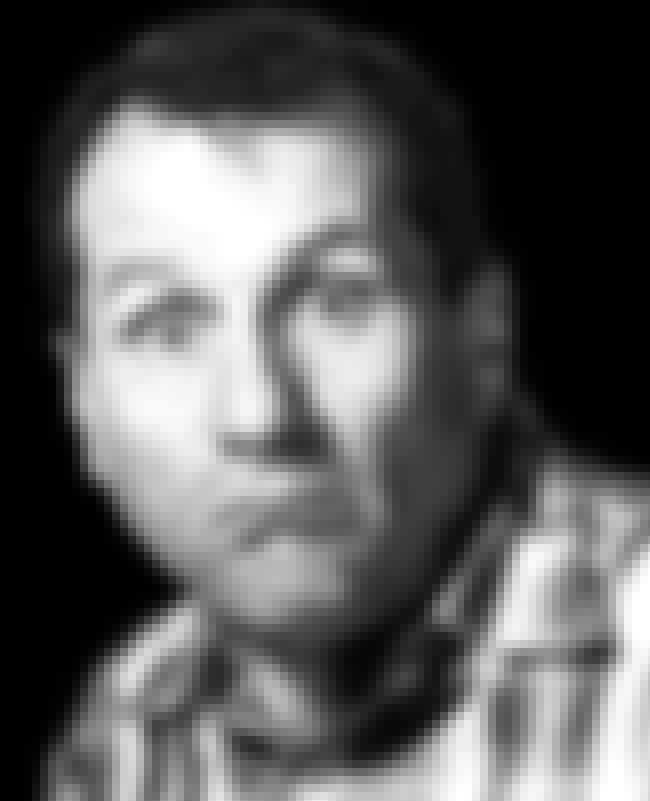 A fan of "Girlie Girl" beer, Al once held a meeting of NO MA'AM (National Organization of Men Against Amazonian Masterhood) when Yoko Ono appeared on the beer's label.
More About
Series: Married... with Children
Actor: Ed O'Neill
Episode: Top of the Heap
Also Ranked
#24 on The Greatest TV Characters of All Time
#22 on Which TV Dad Do You Wish Was Your Own?
#47 on The Most Likeable TV Anti-Heroes
#9 on The Funniest TV Characters of All Time
see more on Al Bundy
Peter Griffin loves beer, just like Homer Simpson. He's fat with three kids, one of them a baby, and has a wife that is WAY too hot for him. Griffin, not unlike Simpson, also enjoys a good pint of beer at his local pub with his friends after work.
A lot.
He even built a lounge in his basement so that he'd never have to leave the house to drink and so that he and his friends could give a new meaning to the term 'regular' at their local bar. Like all great TV drunks, Peter's wife Lois tries to discourage his excessive beer consumption to no avail. In fact, Peter awakens one morning after a particularly grueling night to find himself asleep on his kitchen table with his family eating breakfast around him.
In one great episode, Peter (ala
Charlie and the Chocolate Factory
) learns that his favorite brewery, Pawtucket Pat's, has hidden 'golden tickets' in five cases of their beer and the winners get to tour the factory and drink to their B.A.L.s reach previously unregistered heights. Peter drinks and drinks until he finds his golden ticket and soon gets to enter a mystical world of malty and hoppy deliciousness.
More About
Series: Family Guy
Actor: Seth MacFarlane
Occupation: Office Worker
Also Ranked
#36 on The Best Dressed Male TV Characters
#4 on The Greatest TV Characters of All Time
#22 on The Most Mismatched TV Couples
#4 on The Funniest Characters Currently on TV
see more on Peter Griffin