tv programs

12 Movies And TV Shows (And One Song) Set In The Distant Future Of 2017 f p @

8.3k views
12 items
Follow
Embed
Science-fiction has always questioned what lies ahead. Believe it or not, the world has no shortage of future movies about 2017. Hell, there are some sci fi movies and shows that predicted the future, including one in which Arnold Schwarzenegger plays a reality TV star (admittedly in very different circumstances than Celebrity Apprentice). Yes, indeed, The Running Man was eerily prescient.
The science fiction films and TV shows on this list are all set in 2017, but were made long before the year came to pass. They present predictions ranging from totally insane to pretty spot-on, given how 2016 ended. Old sci fi movies set in the present don't always have great things to say about the direction of humanity, but they pack a fair amount of insight in their preposterous future worlds.
Will 2017 be a post-apocalyptic wasteland? A sex-crazed dystopia (one can only hope)? What do TV shows about 2017 and movies set in 2017 have to say about the state of the world? Leave a comment below about which movies and shows you think best hit the nail on the head.
back to page 1
The 7th season of 24 is set years after the previous season's finale. And while the timeline of the show became increasingly complicated, it was confirmed by a producer that if the series timeline were correct, season 7 would take place in early 2017.
And what does 24 reveal about our future? America would have a female president. Close, but no cigar.
The show also predicted that, in 2017, African terrorists with bio-weapons would take over the White House, so unless the next year goes way off course, its predictions appear to be 0 for 2. Boko Haram probably doesn't have its sites set on the White House, but ISIS... maybe?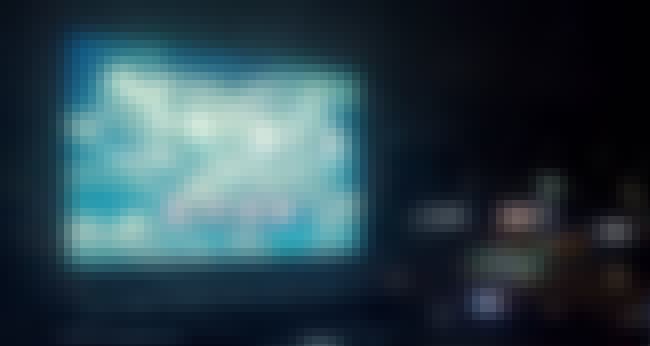 Terminator Genysis, yet another rank corporate torpedo aimed at the foundation of Cameron's original pair of films, made the odd choice to set itself two years in the future. Released in 2015, it's mostly set in 2017, year of the (once again) delayed Judgment Day.
This fifth entry in the Terminator series (which James Cameron insists is really the third) reveals that, in 2017, Skynet will finally come online when a "killer app" called Genisys is released. The film asks us to believe an app could destroy humanity, and Arnold Schwarzenegger is still a viable action star. While the former may rot your brain and cause screen addiction, the latter is just downright ludicrous.
Also Ranked
#22 on The Best Action Movies On Amazon Prime
#28 on The Greatest Arnold Schwarzenegger Movies
#9 on The Best Sci-Fi Movies on Amazon Prime
#2 on Best Emilia Clarke Movies
see more on Terminator Genisys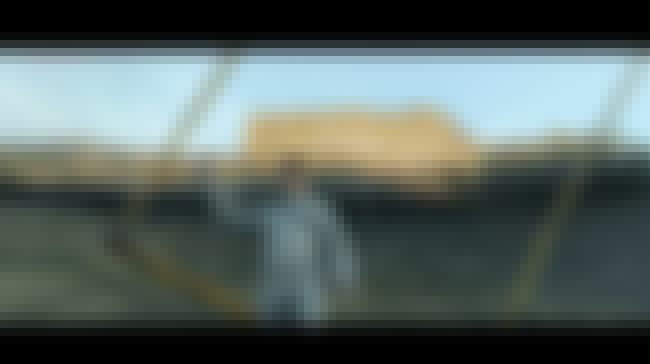 While most of Oblivion takes place in 2077, it receives special recognition for predicting that 2017 will be the year extraterrestrial invaders blow up our moon. Keep your eyes on the sky in 2017.
In the film, Tom Cruise plays the last man on Earth (except for the tons of people he runs into, including Morgan Freeman, a cigar-chomping, underground-dwelling insurgent). During his time walking through the wasteland of 2077 New York, he takes time to reminisce about the quieter days of 2017.
In one scene, Cruise investigates the now-abandoned MetLife Stadium, where he informs us that the 2017 New York Giants were the winners in humanity's final Super Bowl. Yeah, sure. Or, you now, the Pats.
Also Ranked
#68 on The Best Alien Movies Ever Made
#67 on The Best Dystopian and Near Future Movies
#91 on The Best Space Movies
#27 on The All-Time Best Tom Cruise Movies
see more on Oblivion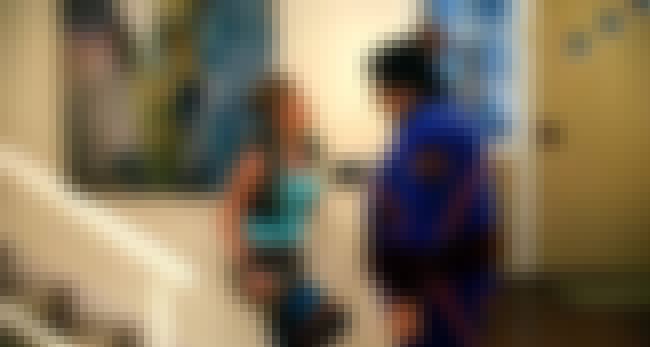 In 2006's Click, Adam Sandler uses a magic remote to jump through time, including a brief stop in 2017 - where Britney Spears is still married to Kevin Federline and Michael Jackson is still alive. In this scene, the time-traveling remote control fast-forwards to 2017, where a fat and divorced Sandler meets his teenage children.
Despite these gaffs, Click is almost correct in imagining 2017 with a fat Jonah Hill (he was super fat in 2016, but quite svelte at the 2017 Golden Globes). Sandler's daughter's fashion sense is also right on - crop tops are back in.
Also Ranked
#24 on Sci Fi Tech from TV & Movies You Most Wish Was Real
#10 on The Best and Worst of Adam Sandler
#51 on The Top Tearjerker Movies That Make Men Cry
#53 on The Best Time Travel Movies Ever Made
see more on Click