film

Movies You Loved As a Child That Just Don't Hold Up

8.1k votes

865 voters

175.2k views

24 items

Follow

Embed

List Rules Vote up the movies you used to love.. but yeah, now that you think about it, are really just awful.
Movies are an integral part of childhood. We can all remember the first movie we saw in the theater, the first one we tried to watch when our parents weren't looking, and the ones that moved us or even shaped who we are today. For millennials, most of their movie memories from their impressionable years were made during the '90s - but those films don't always hold up well today.
A funny thing happens: we grow up, and suddenly not all the movies we adored when we were kids hold up decades later to our adult minds, imaginations, and high standards. You might have thought
Independence Day
rocked back in the day, but would you go for it now? When is the last time one of your friends suggested a
Blair Witch Project
evening? You see what we're getting at.
A lot of the movies on the following pages still have their defenders, so don't be a hater... vote it down instead of up. The ones hovering near the top are the movies you feel just don't hold up for whatever reason. Is one of your childhood favorites on the list?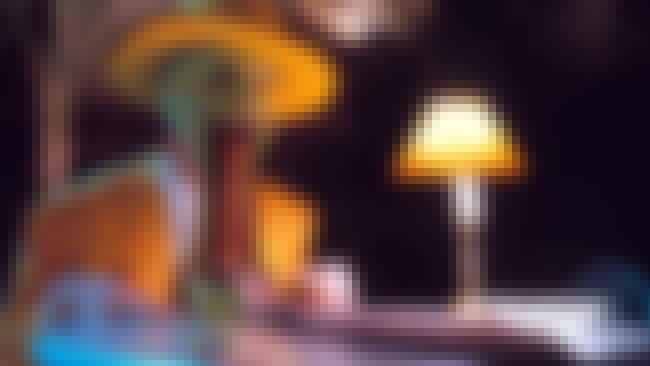 People forget that Jim Carrey was a huge box office draw in the '90s and that pretty much started with his zany performance as the rubber-faced titular character in
The Mask
. You thought he was a gas and that Cameron Diaz was hot. Fast-forward to today and the whole dialed-to-11 manic affair will have you reaching for the "stop" button.
Rotten Tomatoes score: 77%
More About
Actors: Cameron Diaz, Jim Carrey, Ben Stein, Amy Yasbeck, Joely Fisher, + more
Initial Release: 1994
Directed by: Chuck Russell
Produced by: Robert Engelman
Screenplay by: Mike Werb
Genres (Film): Fantasy, Romance Film, Crime Fiction, Action Film, Comedy
Rated: PG-13 (USA)
Also Ranked
#41 on The Best Movies of 1993
#50 on The Best Superhero Movies Ever Made
#20 on The Best Movies of 1994
#96 on The All-Time Greatest Comedy Films
see more on The Mask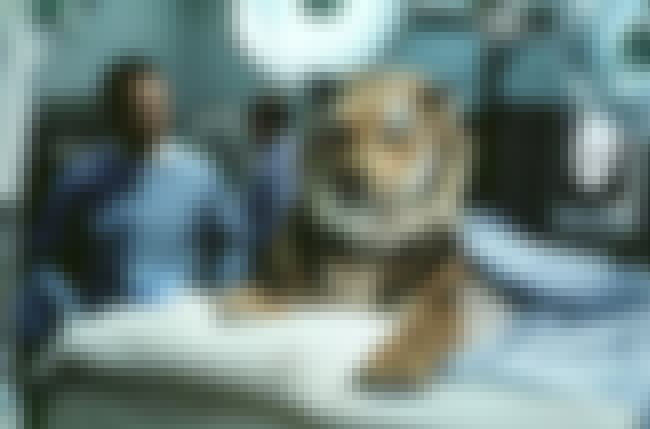 Back in 1998, were you laughing it up when Eddie Murphy talked to animals in the remake of
Dr. Dolittle
? You must have been, because the movie made over $144 million at the US box office. CGI and animatronics have improved tenfold since 1998, so this romp with the animals can't help but feel dated.
Rotten Tomatoes score: 43%
More About
Actors: Eddie Murphy, Ellen DeGeneres, Chris Rock, Paul Giamatti, Raven-Symoné, + more
Initial Release: 1998
Directed by: Betty Thomas
Produced by: David T. Friendly, Joseph Singer, John Davis
Screenplay by: Nat Mauldin, Larry Levin
Genres (Film): Family, Comedy, Fantasy Comedy
Rated: PG-13 (USA)
Also Ranked
#67 on The Best Movies of 1998
#46 on The Greatest Animal Movies
#40 on The Best Live Action Animal Movies for Kids
#21 on The Funniest Comedy Movies About Animals
see more on Dr. Dolittle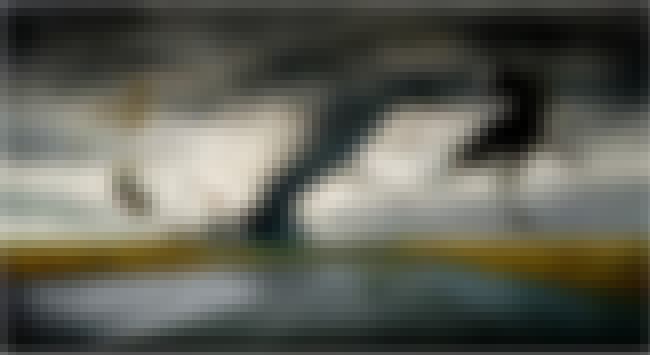 Twister
is one of the first in long parade of disaster flicks that were all the rage in the pre-Y2K '90s. People talked about the spectacular special effects and that cow that gets sucked up by the tornado. Audiences will still line up for a decent disaster flick, but the Jurassic CGI in this movie just doesn't blow us away anymore.
Rotten Tomatoes score: 57%
More About
Actors: Helen Hunt, Philip Seymour Hoffman, Bill Paxton, Alexa Vega, Jami Gertz, + more
Initial Release: 1996
Directed by: Jan de Bont
Produced by: Michael Crichton, Ian Bryce, Steven Spielberg, Kathleen Kennedy
Screenplay by: Anne-Marie Martin, Michael Crichton
Genres (Film): Disaster Film, Thriller, Adventure Film, Drama, Action Film, + more
Rated: PG-13 (USA)
Also Ranked
#5 on The Greatest Disaster Movies of All Time
#10 on The Best Movies of 1996
#51 on Live Action Films with the Best CGI Effects
#18 on The Best Movies to Watch on a Home Theater
see more on Twister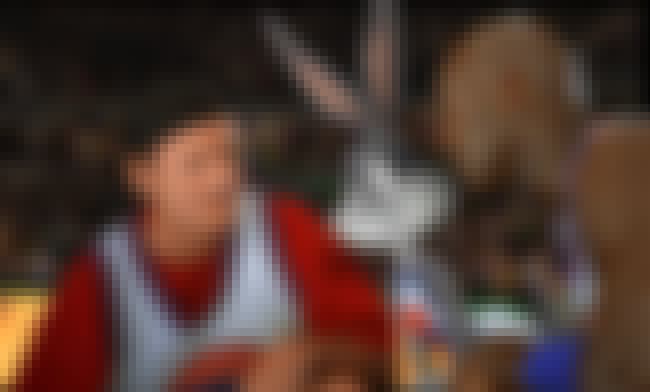 If you were a kid into basketball in the '90s, you loved
Space Jam
, that classic a live-action/animation hybrid starring Michael Jordan, Bugs Bunny, and a bunch of the Looney Tunes characters. Just imagine showing a kid today, likely raised on balanced a diet of Pixar and DreamWorks, this 2D flick filled with cartoon characters they've never heard of.
Rotten Tomatoes score: 35%
More About
Actors: Michael Jordan, Bill Murray, Larry Bird, Charles Barkley, Danny DeVito, + more
Initial Release: 1996
Directed by: Joe Pytka
Produced by: Ivan Reitman, Daniel Goldberg, Joe Medjuck
Screenplay by: Herschel Weingrod, Timothy Harris, Leo Benvenuti, Steve Rudnick
Genres (Film): Animation, Science Fiction, Family, Sports, Adventure Film, + more
Rated: PG (USA)
Also Ranked
#87 on The Best Animated Films Ever
#39 on The Best Sports Movies
#86 on The Greatest Movie Themes
#6 on The Best Movies of 1996
see more on Space Jam