film

Films That Could Use A Pre-Credit Scroll f p @

104 votes
56 voters
11 items
Follow
Embed
List Rules Vote up the film series that would benefit the most from a quick recap.
If you're a movie fan, then you know that modern American cinema is all about the franchise. The more movies and stars you can fit, the better. But every sequel means more story and more characters for audiences to remember. That's why movies should have pre-credits scrolls. The device might be most closely associated with the Star Wars universe, but maybe the makers of The Fast and the Furious or the Marvel movies should start thinking about incorporating that nifty trick themselves. These are all films that require a recap, and what better way to do that then with a pre-credit scroll?
By the time you get to the third film in a franchise, no one knows what's going on in the series anymore. And if you do, you don't want to answer everyone else's questions. It's better for fans' collective sanity if every movie that's part of a franchise opens with some kind of pre-credit scroll that reminds viewers of any pertinent information. When it comes to movies that need a pre-credit scroll, exposition is welcome.
Everything In The Marvel Cinematic Universe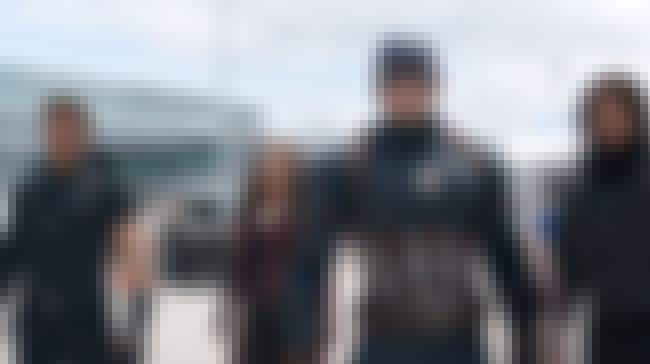 By the end of 2017, there will be 17 movies in the Marvel Cinematic Universe. The MCU is more than just a franchise - it encompasses multiple series focusing on individual superheroes, including Iron Man, Thor, Captain America, and more.
Keeping Marvel's events, heroes, and mystical objects straight from film to film is nearly impossible. What's more, movies in the MCU are meant to reward trivia nerds with easter eggs and obscure references. Rather than a pre-credits crawl, these movies might benefit from just showing bullet points covering character information, how they tie into the rest of the universe, and everything that happened previously in whatever iteration of a Marvel movie you're watching.
see more on Marvel Cinematic Universe
The Alien series has a certain cachet, thanks to the work of award-winning directors like Ridley Scott, James Cameron, David Fincher, and Jean-Pierre Jeunet. But the films also go in seemingly bizarre directions - just look at how the spare horror of the original film somehow morphed into two Alien Vs. Predator movies.
The mythology connecting the Alien movies was thin at best: big slimy alien with acid blood gets on ship, bloody mayhem ensues. But then Ridley Scott returned to direct Prometheus and its follow-up, Alien: Covenant. Suddenly, audiences had to remember what exactly the Space Jockey was, and who made all those replicants in the previously unrelated film Blade Runner.
A pre-credits crawl sounds pretty good when you're tasked with explaining the Alien universe to a significant other who doesn't care about science fiction.
Also Ranked
#20 on The Very Best Movie Franchises
#5 on The Best Horror Movie Franchises
see more on Alien Franchise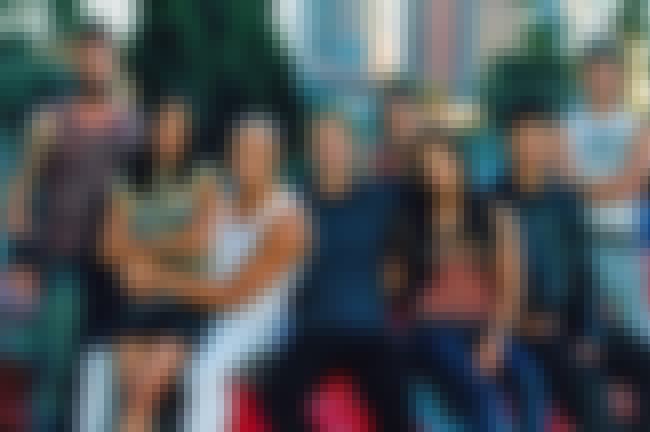 It's hard to believe at this point, but when The Fast and The Furious series started in 2001, it was about L.A. drag racers stealing TVs. Eight movies in and counting, the franchise is more about Vin Diesel outrunning submarines and Dwayne Johnson punching his way out of prison.
Sequels are about escalation: everything has to be bigger, longer, and in the case of this franchise, things have to be driven on exponentially more insane surfaces. If you think that you can skip a few of the Furious films and know what's going on, then you're going to be more lost than Dominic Toretto without his GPS. Characters are introduced, shuffled around, and switched from good to bad with blurring speed, and callbacks to movies that are more than a decade old can leave you in the dark. A pre-credits scroll that appears in the dust kicked up by screeching tires could help clue the audience in.
Also Ranked
#29 on The Very Best Movie Franchises
see more on Fast and the Furious Franchise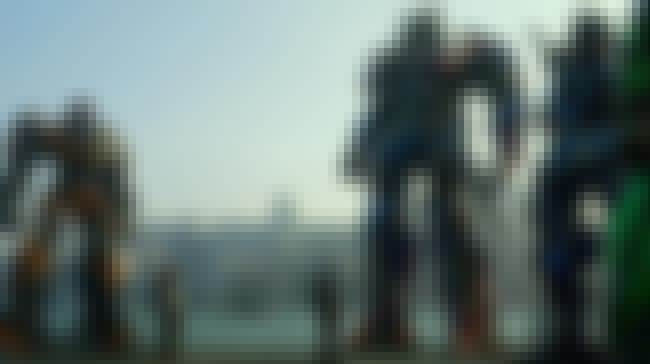 As of 2017, there are five Transformers movies with more on the way. Somehow, Michael Bay managed to turn some classic toys into a globe-spanning, city-destroying franchise with a convoluted mythology. Just try to read this broad summary without getting confused: the Autobots and Decepticons fight over the AllSpark. It doesn't help that Bay abruptly shifted casts four movies in.
It seems like the audience for these movies would enjoy an opening text crawl where each word exploded, or maybe transformed into something else. That's up to Bay to figure out.
Also Ranked
#41 on The Very Best Movie Franchises
see more on Transformers Franchise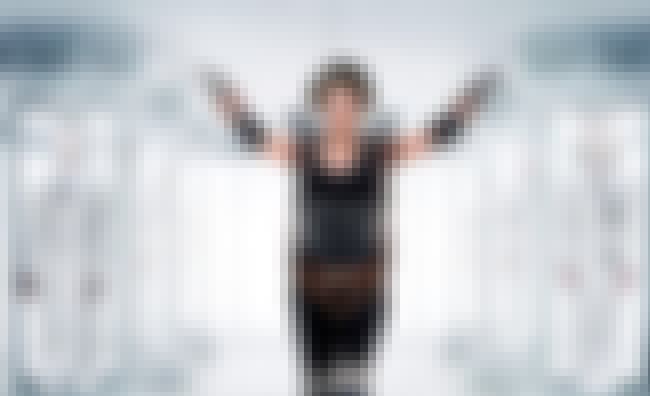 There are six Resident Evil movies. That's way too many movies about Mila Jovovich karate-kicking monsters - or maybe not enough? Maybe the screenwriters felt they had to overcompensate for the films' video game roots, because these films dish out far too much information and exposition. As a writer for The New Yorker puts it, "Among the many pleasures of the franchise is the fact that its major characters are often as perplexed by the story as we are."
Rather than force the audience to remember why exactly Alice is fighting her way through Raccoon City, just have a quick presentation at the beginning of the film that breaks down the plot of each previous movie, and explains how they all tie into each other.
Also Ranked
#25 on The Best Horror Movie Franchises
see more on Resident Evil Franchise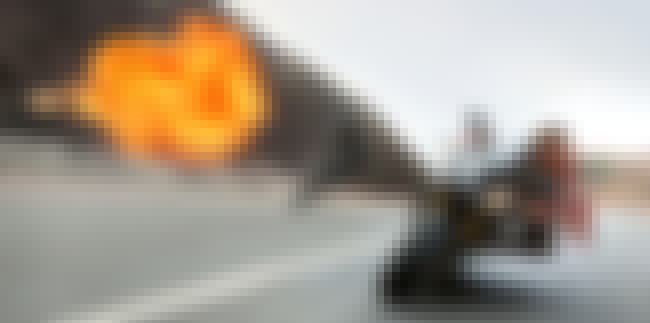 Did you know that, by 2018, there will be six Mission: Impossible movies? Did you know that Ving Rhames has been in all of them, and that Simon Pegg will have been in four when the sixth film comes out? Then you probably know more about this franchise than even the production crew.
True, these films are based on a TV show, so they can afford to be a little episodic. But trying to tie these movies together in a sentence is, well, impossible. From their ever-changing casts to their confounding habit of having characters tear off hyper-realistic masks, these films defy quick summaries. Why not just let the movie take care of that? It could even start with the classic theme song and a crawl on an old-school computer.
Also Ranked
#32 on The Very Best Movie Franchises
see more on Mission: Impossible Franchise
Even if you've read all of the Harry Potter novels, it can be difficult to keep the entries in this series straight. The books were adapted into eight movies, and a five-part spin-off series, Fantastic Beasts, attempts to fill in the gaps about what happened in the Wizarding World pre-Harry.
These films pack in 18 hours of content and counting, so even if you watch them all in a gruelingly whimsical marathon, you'll likely still be confused. Why not have the Sorting Hat pop up at the start of each movie to refresh audiences on what happened in the previous films?
Also Ranked
#11 on The Very Best Movie Franchises
#27 on The Best Rainy Day Movies
#13 on The Best Movies About Magic
#23 on Which Nerd Favorite Has The Most Annoying Fans?
see more on Harry Potter Franchise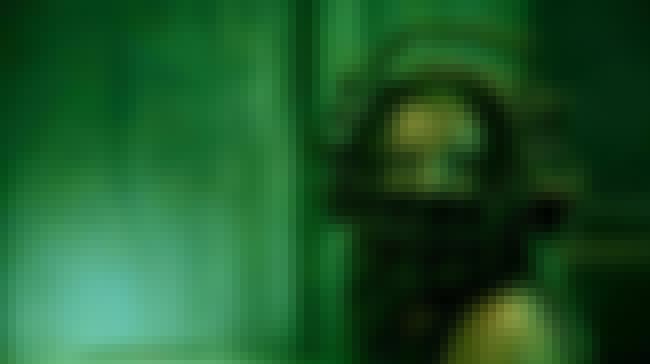 The Saw series consists of eight movies, one short film, and innumerable torture devices. And as fun as that sounds, there's also a metric ton of exposition that goes into each movie. It's not enough to have Jigsaw kidnapping people and putting them in hellish puzzle rooms, but he has to have an entire manifesto built around it.
Saw may be less of a horror franchise and more of a series of brutal memorization flash cards - which is how the opening crawl should be presented. Each film could open with Jigsaw (or his puppet) presenting all of the information from the previous films.
Also Ranked
#6 on The Best Horror Movie Franchises
see more on Saw Franchise