TV

My Favorite T.V. Shows Of The Last 20 Years

4.5k views

15 items

Follow

Embed
If I had time to watch T.V. then this list would probably be more elaborate. Over the last 20 years (i never thought i'd say that... i'm feeling pretty old at this point), I can only remember routinely watching 'old school' episodes of Family Matters, Boy Meets World, and Saved By The Bell, along with other shows that have aired during my days of playing with Pogs and Marbles. Every so often, I'd turn on the T.V. and catch up on Greys Anatomy, or watch half an episode of Lost before I hit the hay.
As of late, I can barely sit in front of a T.V. screen without thinking that I have to get something done, which is the reason why my choice of the Best T.V. Shows Of The Last 20 Years are mostly ones that have aired during the 90's. Don't get me wrong, I'm not saying that these shows were the only ones to choose from. They're actually ones that are reminiscent of the good ol' days. I hope you enjoy a few of these clips and trailers while I construct my list!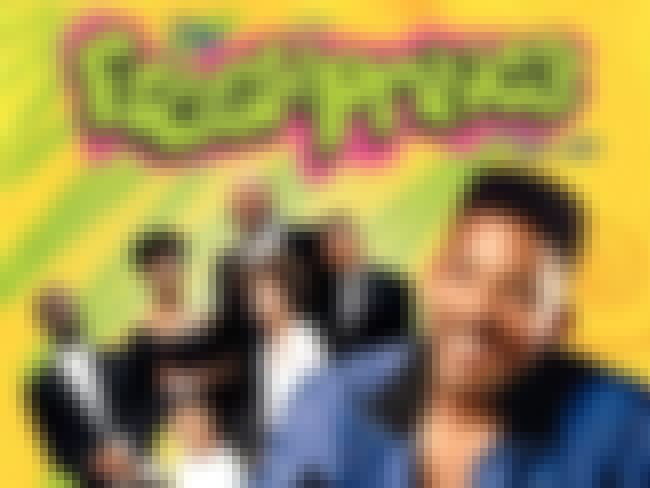 The Fresh Prince of Bel-Air is an American television sitcom that originally aired on NBC from September 10, 1990, to May 20, 1996. The show stars Will Smith as a fictionalized version of himself, a street-smart teenager from West Philadelphia who is sent to move in with his wealthy aunt and uncle ...more
Also Ranked
#32 on The Most Important TV Sitcoms
#62 on The Greatest TV Shows of All Time
#16 on The Best Series Finales
#24 on The Best TV Shows to Rewatch
see more on The Fresh Prince of Bel-Air
California Dreams is an American teen-oriented sitcom that aired from 1992 to 1996 on Saturday mornings during NBC's Teen NBC programming block. It was created by writers Brett Dewey and Ronald B. Solomon and executive produced by Peter Engel, all known for their work on Saved by the Bell. ...more
see more on California Dreams
Saved by the Bell is an American television sitcom that aired on NBC from 1989 to 1993. A retool of the Disney Channel series Good Morning, Miss Bliss, the show follows a group of friends and their principal. Primarily focusing on lighthearted comedic situations, it occasionally touches on serious ...more
Also Ranked
#92 on The Most Important TV Sitcoms
#83 on The Best TV Shows to Rewatch
#77 on The Best TV Theme Songs of All Time
#65 on The Best NBC Comedies of All Time
see more on Saved by the Bell
VR Troopers is a syndicated live action superhero television series produced and distributed by Saban Entertainment from 1994 to 1996. The show tried to profit from the fascination with virtual reality in the early 1990s as well as the success of Saban's other property, Power Rangers. VR Troopers ...more
see more on VR Troopers