copycat recipes

On The Border Recipes f p @

915 votes
758 voters
221k views
7 items
Follow
Embed
On The Border recipes - the easy way to prepare the best dishes from the On The Border Mexican Grill menu. These are copycat recipes, not necessarily made the same way as they are prepared at On The Border Mexican Grill, but closely modeled on the flavors and textures of On The Border popular food, so you can bring these exotic tastes to your own table for a fraction of the cost.

On the Border is a casual dining chain of Tex-Mex food. Menu favorites include items like fajitas, enchiladas, and nachos, and the restaurant also features a wide variety of margaritas.

From Red Lobster Cheddar Bay Biscuits to Buffalo Wild Wings hot sauce, chain and franchise restaurants are popular destinations around the world. Eating out too frequently can be costly, not to mention that it's hard to control portion size, ingredients, or the style of cooking to suit your preferences.

Making On The Border recipes on your own allows you to save money while enjoying your favorite menu items from the casual dining spot. This list collections the best copycat On The Border recipes from around the Web.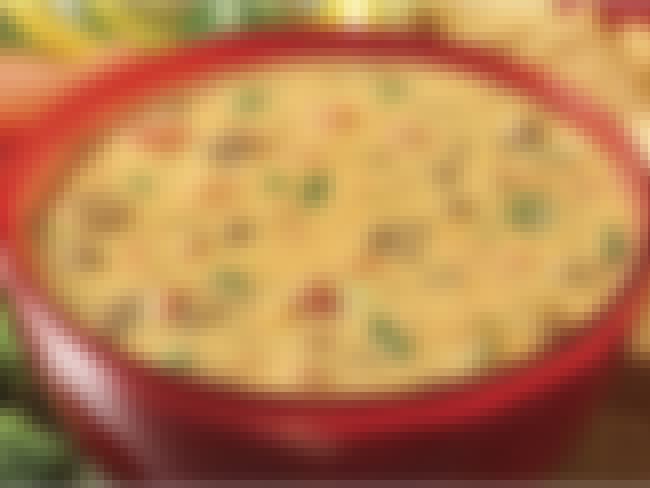 2 slices bacon, chopped
2 tbsp. chopped onion
1 clove garlic, minced
1 can (14.5 oz.) whole tomatoes, undrained
1 can (4 oz.) chopped green chilies
1 tsp. ground cumin
1/2 tsp. salt
1/4 tsp. black pepper
1/2 tsp. dried whole oregano
4 c. (16 oz.) grated American cheese
- In a large saucepan, cook bacon until crisp; add onion and garlic.
- Cook until onion is soft for 5 minutes.
- Stir in tomatoes, chilies, cumin, salt, oregano and pepper; blend well.
- Reduce heat to low; add cheese, stir until melted.
- Serve hot with tortilla or corn chips.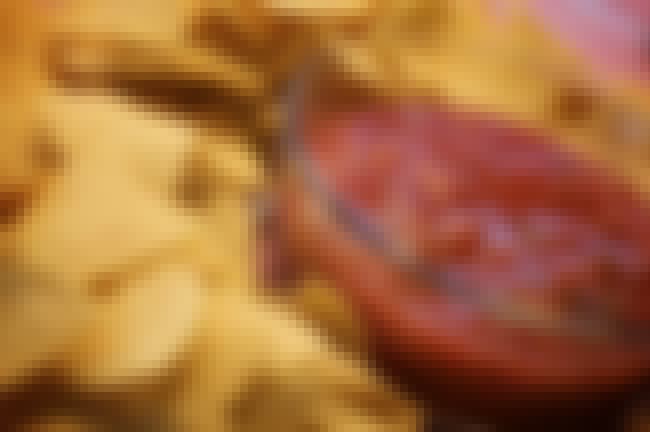 2 large roma tomatoes, coarsely chopped shopping list
2 14.5 ounce cans diced tomatoes (Mexican style)
2 jalapenos, seeded and coarsely chopped
2 tablespoons red wine vinegar
1 tablespoon cumin, to taste
4 cloves garlic, minced
1 large vidalia onion, coarsely chopped
1/4 teaspoon salt, to taste
1/3 cup cilantro, coarsely chopped
1/2 teaspoon cayenne, to taste
- Combine all ingredients in a food processor or blender.
- Pulse until well blended.
Sour Cream Sauce for Enchiladas and Chimichangas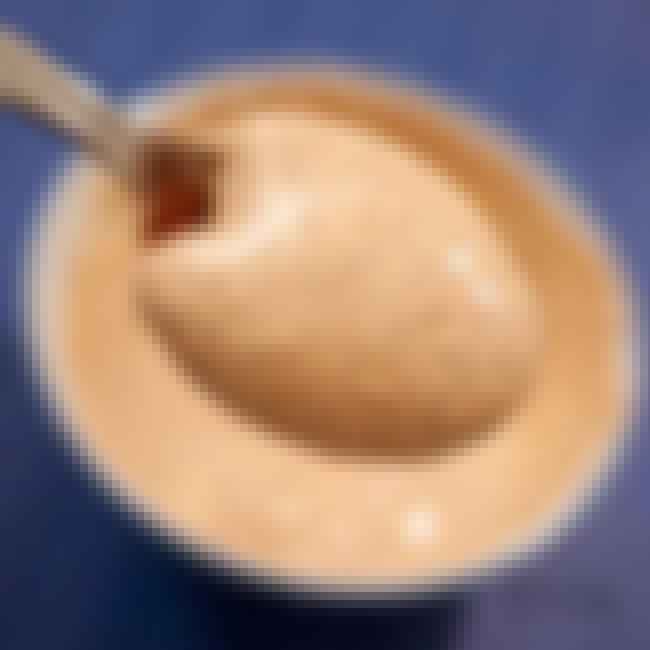 1/4 cup flour
1/4 cup melted butter
1/2 cup shredded monterrey jack cheese
1/2 cup sour cream
chili powder to taste
- Blend flour and butter in saucepan.
- Stir in reserved broth and 1 C. jack cheese, 1-1/2 cups sour cream and additional chili powder.
- Pour over enchiladas; bake at 350 for 30 minutes.
- Sprinkle with remaining jack cheese; put back in oven until cheese melts.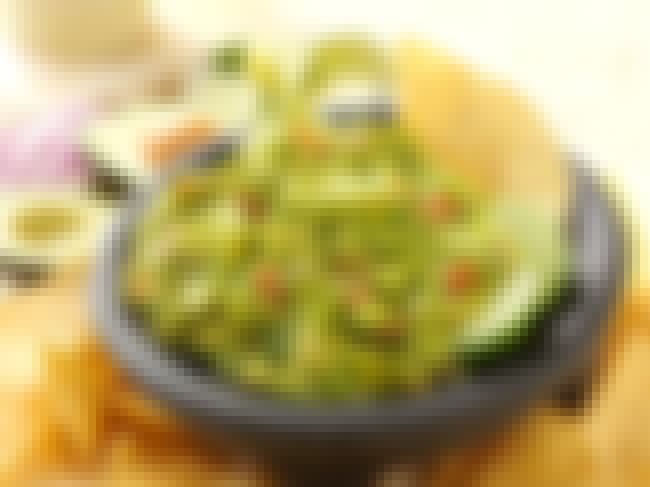 2 fresh avocados
1 lime wedge
1/2 tsp. salt
2 Tbs. diced tomato
1 1/2 Tbs. fresh jalapenos, diced fine
1 Tbs. red onion, diced fine
1 tsp. chopped cilantro
- Mix all ingredients together; stir well.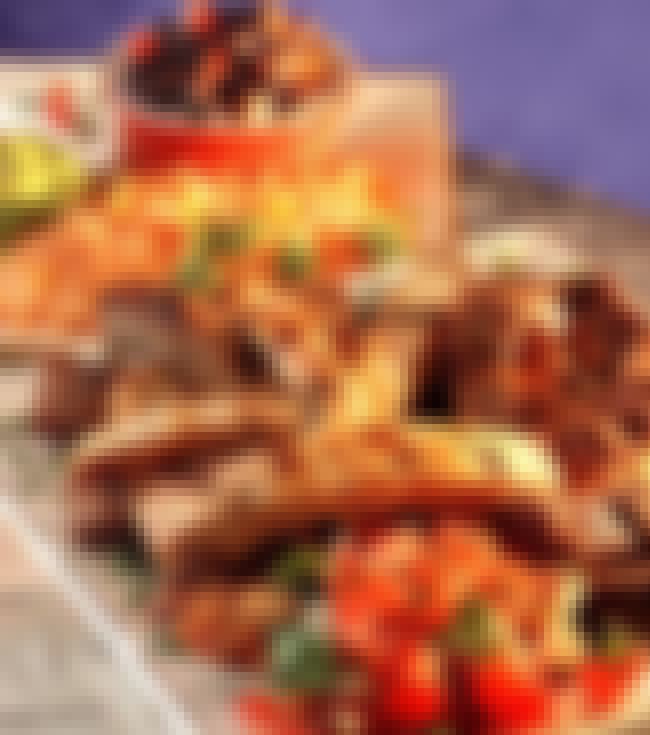 * Marinade
1/4 cup fresh lime juice
1/3 cup water
2 tablespoons vegetable oil
1 large clove garlic, pressed
3 teaspoons vinegar
2 teaspoons soy sauce
1/2 teaspoon liquid smoke
1 teaspoon salt
1/2 teaspoon chili powder
1/2 teaspoon cayenne pepper
1/4 teaspoon ground black pepper
Dash onion powder
2 boneless, skinless chicken breast halves or 1 pound top sirloin or a combination of 1 chicken breast half and 1/2 pound sirloin
1 Spanish onion, sliced
* Fajitas sauce
1 tablespoon vegetable oil
1 teaspoon soy sauce
2 tablespoons water
1/2 teaspoon lime juice
Dash ground black pepper
Dash salt
* On the Side
1/2 cup pico de gallo
1/2 cup grated Cheddar cheese
1/2 cup guacamole
1/2 cup sour cream
1 cup shredded lettuce
6-8 6-inch flour tortillas
Salsa
- Combine all ingredients for marinade in a small bowl.
- Soak your choice of meat in marinade for 2 hours or more.
- When meat has marinated, preheat your barbecue or stove top grill to high.
- Preheat a skillet over medium-high heat; saute onion slices in oil for 5 minutes.
- Combine soy sauce, water, and lime juice in a small bowl; pour it over onions.
- Add black pepper; continue to saute for 4-5 minutes and season salt to taste.
- While sauteing onions, grill meat for 4-5 minutes per side or until done.
- While meat and onions are cooking, heat up another skillet over high heat.
- When the meat is done, remove it from the grill; slice meat into thin strips.
- Remove the extra pan from heat; dump onions and the rest of the liquid.
- Add meat to pan; serve immediately with pico de gallo, Cheddar cheese, guacamole, and sour cream arranged on a separate plate on a bed of shredded lettuce.
- Steam tortillas in a moist towel in the microwave for 30 seconds; serve on the side.
- Serve salsa also, if desired.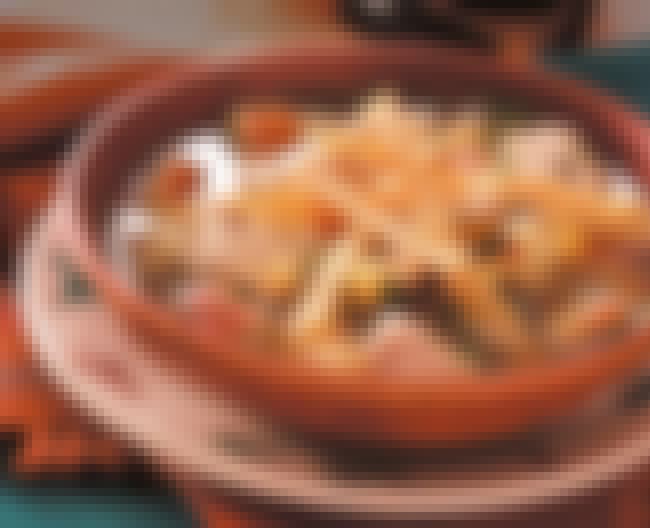 Chicken Breast, 3 breast,
Canned Diced tomatoes 1 can
Enchilada Sauce, 1 can
Onions, raw, 1 medium
Green Chili Peppers, 1 7 oz can
Garlic, 3 cloves or 1 TBSP
Water, tap, 4 cups
Cumin, 1 TBSP
Chili powder, 1TBSP
Wild Blend Brown Rice-1 cup
Zucchini 4 medium
- Cut up chicken into bite size pieces.
- chop up onion, and zucchini.
- add all ingredients to pot; cook slow for 2 hours.
- Add tortillas and cheese and serve. Makes 12 1-cup servings.
1 pkg Nasoya® Egg Roll wraps
1/4 cup olive oil
1/4 cup chopped sweet onion
8 cup fresh baby spinach
1 cup frozen corn
1 (15 oz) can of pinto beans,drained
1 tbsp fresh lime juice
1/2 tsp salt
1 tsp ground cumin
6 oz Monterey Jack cheese, shredded
Oil for frying
- Heat olive oil in a skillet over medium heat.
- Add onions; cook for 5 minutes until tender.
- Stir in spinach, corn, pinto beans, and lime juice.
- Add salt and cumin; stir in the cheese.
- Place 1/4 cup of filling into each Nasoya wrap.
- Fold sides and form into egg roll; dampen edges with water to seal the roll.
- Add enough oil to cover egg rolls; heat over medium high heat.
- Cook rolls in batches until brown; drain on paper towel. Makes 8 servings.