film

Paranoia Movie Quotes

45 votes

20 voters

10.4k views

12 items

Follow

Embed
"Paranoia" movie quotes follow the twists and turns of the thriller film about espionage, competition and deceit in the technology world. Using the novel of the same name by Joseph Finder, the drama was adapted into a screenplay by Barry L. Levy and Jason Dean Hall. Robert Liketic directs "Paranoia," which released into theaters on August 16, 2013.
In "Paranoia," Adam Cassidy (Liam Hemsworth) is a low-level worker in the tech industry who has always wanted more for his life. He wants to rise within the ranks but until then makes do with using his skills and experience for hacking for fun. After a prank lands him in the office of his company's CEO, Adam is surprised when he's offered a big opportunity. CEO Nicholas Wyatt (Gary Oldman) wants to hire Adam to work as a spy in a rival firm. Adam will get all the benefits of being a higher up in the company but has to steal secrets to return back to Wyatt in return.
Adam goes along with the plan and goes to work for Jock Goddard (Harrison Ford). Things are going well until Adam tries to end his work with Wyatt only to learn that Wyatt has much bigger plans for him. Things worsen when Jock reveals that he knew about the deception all along, plus an FBI agent (Josh Holloway) comes after him and his love interest (Amber Heard) begins to wonder if he was simply using her all along. In a difficult spot, Adam is forced to find a way to take both rival companies down and save himself.
"Paranoia" joins the summer 2013 movie season already ripe with hits like
"Kick-Ass 2,"
"We're the Millers,
"Elysium,"
"Percy Jackson: Sea of Monsters,"
"2 Guns,"
"Blue Jasmine,"
"The Wolverine,"
"The To Do List,"
"Only God Forgives,"
"Girl Most Likely,"
"Red 2,"
"R.I.P.D.,"
"Pacific Rim,"
"Grown Ups 2,"
"The Lone Ranger,"
"Despicable Me 2,"
"The Heat,"
"White House Down,"
"World War Z,"
"Man of Steel,"
"This Is the End,"
and
"Olympus Has Fallen."
back to page 1
Privacy, An Absolute Myth
Emma Jennings: "Somebody looks lost."
Jock Goddard: "There he is… Hey, glad you could make it."
Adam Cassidy: "Thanks for having me, Mr. Goddard."
Jock Goddard: "Jock… You know Tom, of course."
Tom Lundgren: "Jock's told me my stock's gone up in value since you type-X bitch. First time up and bat and you bang it off the scoreboard? Way to go!"
Jock Goddard: "And this is Emma, she's spearheading the marketing on the new smartphone."
Emma Jennings: "Nice suit"Jock Goddard. "Watch out for her. She's one of those Ivy Leaguers, Princeton"
Adam Cassidy: "Yale, actually, where he brothers went."
Emma Jennings: "How did you know that I went to Yale?"
Adam Cassidy: "Ah, it was on Facebook or something."
Emma Jennings: "Ah, so much for privacy."
Jock Goddard: "Privacy, an absolute myth, no such thing."
…
Adam Cassidy: "I'm trying to sleep my way to the top. Are we covered?"
Adam attends a get together hosted by Jock only to find his former hookup Emma also there. The conversation soon turns to privacy, something Jock claims does not exist.
Adam Cassidy: "That's what you wanted. I just want my money. I'm out."Nicholas Wyatt: "You are only out, my son, when I say you're out. I own you right now."
After completing his end of the deal, Adam approaches Wyatt asking to end their association. Wyatt on the other hand has much bigger plans for him and Adam.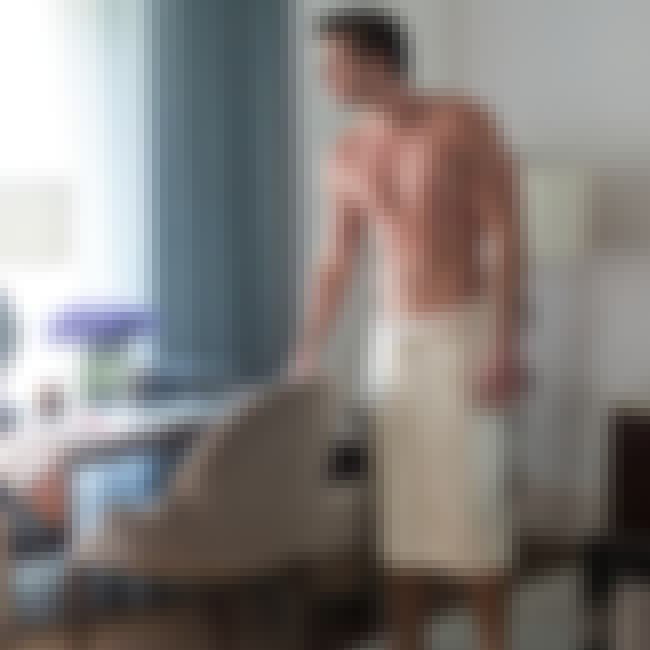 Emma Jennings: "Everything you said and did was a lie."
Adam Cassidy: "I'm going to make this right."
When things go south for Adam, his relationship with Emma is compromised. She realizes that he's been a spy all the time and believes his relationship with her was fake as well.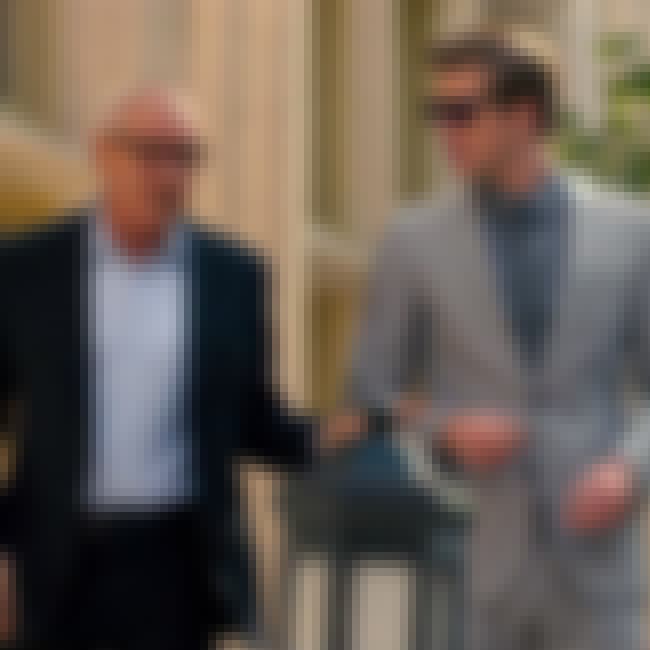 Jock Goddard: "You remind me of Wyatt. I knew he'd be my competition someday. I'm on the eve of a revolution into something you're never going to be able to duplicate."
Jock tells Adam how Adam reminds him of Wyatt and in some foreshadowing, remarks that he saw Wyatt as his future competition, something Adam soon becomes as well.