film

Premium Rush Movie Quotes f p @

44 votes

14 voters

7k views

7 items

Follow

Embed
"Premium Rush"
movie quotes take to the streets in the action film centered around a bike messenger in New York City on the run from a crooked cop.
Joseph Gordon-Levitt
stars in the fast-paced 2012 film directed by David Koepp.
In "Premium Rush," bike messenger Wilee (Gordon-Levitt) receives an order to pick up a package from a girl named Nima (
Jamie Chung
) and deliver it within 90 minutes per the terms of the premium rush order. All seems normal until a dirty cop, Bobby (
Michael Shannon
), demands the envelope. Wilee can't just hand over the package to someone other than the recipient so he flees.
Wilee soon discovers that this is no ordinary package when Bobby begins chasing him through the crowded and busy streets of Manhattan. As if being a bike messenger was not a dangerous enough profession to begin with, Wilee, along with fellow cyclist Vanessa (
Dania Ramirez
) and boss Raj (
Aasif Mandvi
), do their best to dodge traffic and flee from Bobby who seems will stand at nothing in the pursuit of that envelope.
"Premium Rush" joins the summer 2012 movie season which is already jam-packed full of blockbusters such as
"The Campaign,"
"The Babymakers,"
"Ted,"
"Celeste and Jesse Forever,"
"Madea's Witness Protection,"
"Magic Mike,"
"The Amazing Spider-Man"
and
"The Dark Knight Rises."
Wilee: "Hello?"
Raj: "Wilee, I got a package for you, 90 minutes, premium rush. Don't screw it up."
As a bike messenger in New York City, getting a call like this from Raj is just another day on the job for Wilee. Little do either of them know however just what they're getting into by taking this specific parcel.
Bobby: "Hey! That's envelope you picked up, I gotta ask for it back."
Wilee: "Who are you?"
Bobby: "Not your problem"
Wilee: "Yeah, the thing is once it goes in the bag it's gotta stay in the bag."
Bobby: "It's in your best interest to give me the envelope. You got a name? Family? People who care if they'd see you again?"
Wilee: "Who are you, man?"
Once a bike messenger accepts a package, usually they simply deliver it to the intended recipient and that's the end of it. Not this time when Wilee is confronted by corrupt police officer Bobby who demands the envelope.
Wilee: "Hello?"
Vanessa: "Wilee... [to cab driver] Hey jerk, you want to move your fat ass?"
Wilee: "You know how sexy you are when you talk like that? I'll call you when I deliver."
She may be stunningly beautiful but fellow bike messenger Vanessa sure has a mouth on her, as shown in this clip when she exchanges pleasantries with a cab driver. Luckily for her, Wilee actually enjoys the filthy talk.
You Have No Idea What's Coming For You
Bobby: "You got involved with some people with real problems, life and death. If you don't give over that envelope, you have no idea what's coming for you."
After being confronted by crooked cop Bobby, Wilee thinks he just stumbled on a crazy person but little does he know exactly what he's carrying and the lengths people will go to for that envelope.
What the Hell Am I Carrying?
Raj: "Wilee?"
Wilee: "What did you do to me, man? What the hell am I carrying? I almost got my ass killed three times in the last 20 minutes."
Raj: "Do you need backup?"
As if some strange man coming up to him wanting a specific package was not suspicious enough, only after he's almost killed a few times does Wilee contact Raj back at the office to find out what the heck he's actually carrying.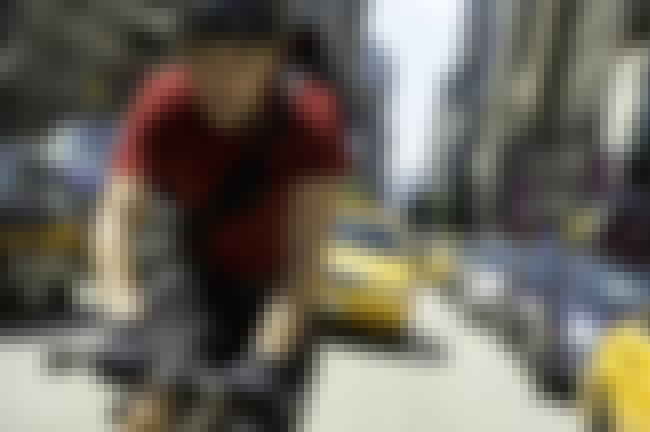 Wilee: "I like to ride, fixed gear, no brakes, can't stop, don't want to either."
Wilee has always had a passion for cycling and an itch for excitement so becoming a bike messenger in the often dangerous and fast-paced city of New York was a natural fit. Getting a strange package that might cost him his life however was not part of the job description.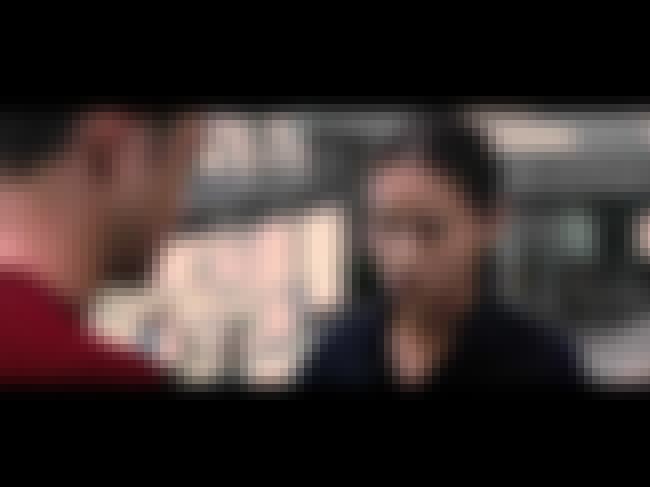 Wilee: "The time is now 5:33."
Nima: "It must be there by 7:00. It's extremely important."
Wilee: "Always is... Thanks, have a nice day."
Thinking this package was nothing special, like the others he carries on a regular basis, Wilee smiles and is polite when Nima gives him the envelope. Little does he know exactly what he's carrying or how far others will go to get their hands on it.