List Photo: user uploaded image
songs

Rap's Greatest Posse Cuts

480 votes

49k views

16 items

Embed

List Rules Best rap songs that feature three or more lyricists.
Rap is typically a very dog-eat-dog musical genre. Whether it's on wax, in the streets, and, recently, over such internet outlets as Twitter.com, rappers are prone to clash with one another. When hip-hop's brightest stars are on the same page, however, hit music ensues. When three or more MCs come together, it indicates some form of unity within the genre. These days, deejays (particularly, one who goes by the name of Khaled) have made hip-hop fantasy dream teams come to life. On this list, we true hip-hop fans rank and debate the greatest hip-hop posse cuts of all time, featuring hip-hop's most lyrical heavyweights from all different walks of life. Some of these jams are familiar and resonates with the younger generation of fans, while others are forgotten gems, but are otherwise noteworthy collaborations that made a mark on the genre. Please vote for the sake of unity, or lack there of, in rap and hip-hop.
Forever- Drake, Kanye West, Lil Wayne, Eminem
While the
So Gone
EP was a great introduction in the music world to former teen star-turned-rapper, Aubrey Drake Graham, the single off of some LeBron James documentary turned out to be a sign of good things to come from the Canadian rookie. Even though he couldn't escape the shadow of Eminem's ridiculously killer closing verse (the start of a killer comeback), he still proved he can hold his own with Slim, Weezy, and Yeezy as a standout rapper to remember.
Self Destruction- KRS-One, D-Nice, Ms. Melodie, Delite, Daddy-O, Wise, Frukwan, Kool Moe Dee, MC Lyte, Doug E. Fresh, Just-Ice, Heavy D & Public Enemy
The first hip-hop posse cut in history featured the best MC's from the East Coast as an attempt to put the growing gang violence in New York to rest. It was an admirable attempt, however, as the '90s came in, the West Coast gang perspective grew wider, and the demand for gangster rap heavier. Still, it was a catchy song to sing along to and many still try to enforce the message.
Then rookie, Eminem found himself outshined by rap vets Dr. Dre and Snoop Dogg on this West Coast-style banger off of the
Marshall Mathers
LP. Nate Dogg handled the hook, while Xzibit delivered an impressive cameo. While Slim may have been out-rapped by the pros on this track (though, the same thing wouldn't happen nowadays), his verse remained memorable, rapping in Snoop's voice and then switching into his imfamous goofball drawl.
see more on B**** Please II
Way past his teenage fame, LL Cool J turned out to be one of the few rappers from the '80s to change and progress with the edgier hip-hop scene of the '90s. As one of the illest cuts from 1995's
Mr. Smith
LP, LL found himself surrounded by the best rookie talent on the East Coast, Keith Murray, Prodigy (of Mobb Deep), Fat Joe, and Foxy Brown. But Papa Cool J outshined them all, proving that he can roll with the best of them and the rest of them.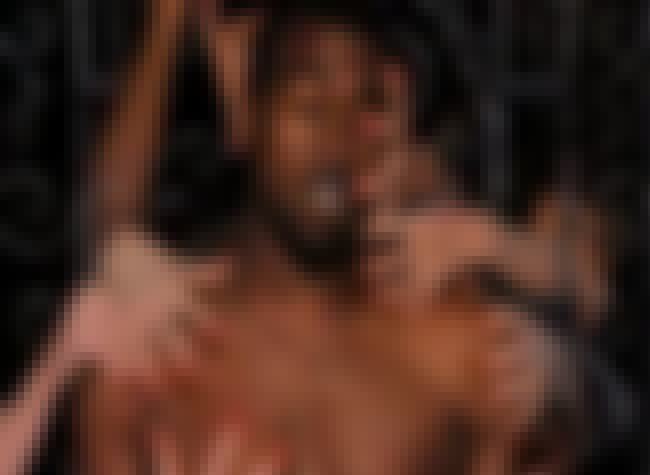 Who knows what Kanye was thinking when he put this together? Eerie, creepy, sexy, and just plain weird all at the same time, Monster (and the video to accompany the song) turned the hip-hop world on it's axis. Ross' four bars? Forgettable. Yeezy's master word-play? Unforgettable. Jay-Z's veteran touch? Unneccesary, but still awesome. Nicki's 32 bar mud-slinging, accent switching, creeptastic, side splitting verse? One Word: WOW. It was like eight rappers on a track instead of four. She never had a better verse.
see more on Monster
All I Do Is Win (feat. T-Pain, Ludacris, Rick Ross & Snoop Dogg)
Khaled's first smash mainstream hit came with fiery hook from T-Pain. And who better to talk about winning than successful rappers like Luda and Snoop?
Nicki Minaj take notes. Long before Minaj would go on to rule the hip-hop world in the 2010's, Lil' Kim crafted perhaps the best all-female posse cut ever, with the help of Angie Marinez, Left Eye, Da Brat, and Missy Elliott to set this track on fire. The result? This Grammy nominated tune that showcases the unity with women in hip-hop.