Villains

Villains We Loved To Hate in 2009
Real life villains: a list of bad guys, real life supervillains & the world's worst people -- at least as far as 2009 is concerned. From political puppeteers to abusive A-Listers to that one guy you may have heard of who 'made off' with half the world's money, 2009 was a banner year for bad behavior by all sorts of real life supervillains.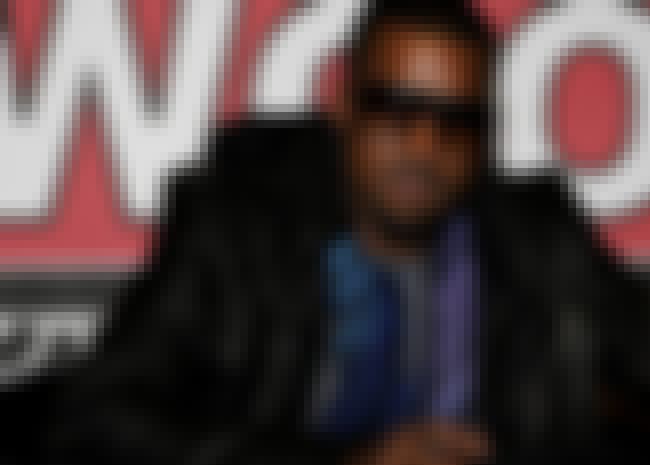 If you've been living in a cave maybe you missed Kanye West's rant during Taylor Swift's acceptance speech at the 2009 Video Music Awards. Even President Obama called this guy "a jackass" after he walked on stage and took the microphone out of the hands of Taylor Swift after she received Best Female Video award and stated "I'm sorry, but Beyoncé had one of the best videos of all time". Recognition as an artist can be a once in a lifetime achievement and Kanye selfishly hijacks her moment. That's a villain for ya. Now that we've got that out of the way, and a picture of him standing in front of what looks to me like a Triforce, let's move on...
Also Ranked
#3 on Celebrities Who Just Seem Crazy to You
#51 on The Most Iconic Celebrity First Names
#1 on Celebrities You Would Not Want as a Stepdad
#49 on Celebrities Whose Lives You Want
see more on Kanye West
Elizabeth Lambert put some action into American soccer this year by attacking BYU players during a match. This picture doesn't even say it all. She punched, tackled and literally took hair pulling to an all new low (she actually pulled hair). She has since apologized for her overly competitive tactics. Internet rumors mention she's slated to star in "Bend It Like Beckham 2: The Ultimate Fighting Edition".
see more on Elizabeth Lambert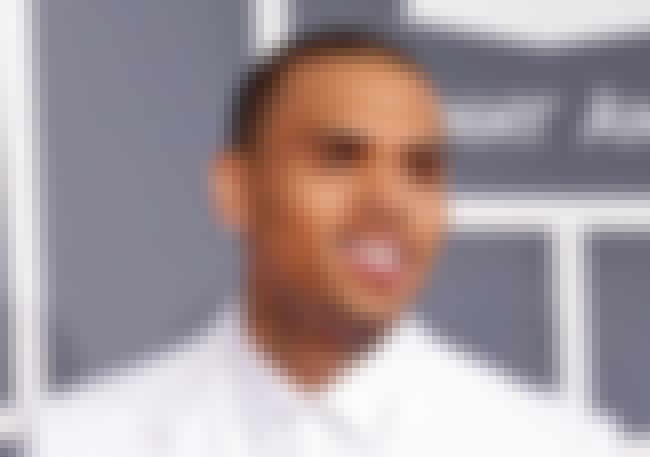 Chris Brown beat his then girlfriend Rihanna senseless after a pre-grammy bash in 2009. Brown was on top of the world as a 19 year old famous artist dating one of the hottest and most popular singers in world, Rihanna. Even after the incident, Rihanna entertained the thought of sticking by her man, but then broke up with Brown after citing the need to be a good role model for young women. Note to Chris Brown: beating women = evil. Evil = Villain. You've been VILLAINED!
Also Ranked
#3 on Celebrities You Would Not Want as a Stepdad
#11 on The Greatest Dancing Singers
#28 on Rappers with the Coolest Post-Rap Careers
#76 on New American Idol Judge Picks
see more on Chris Brown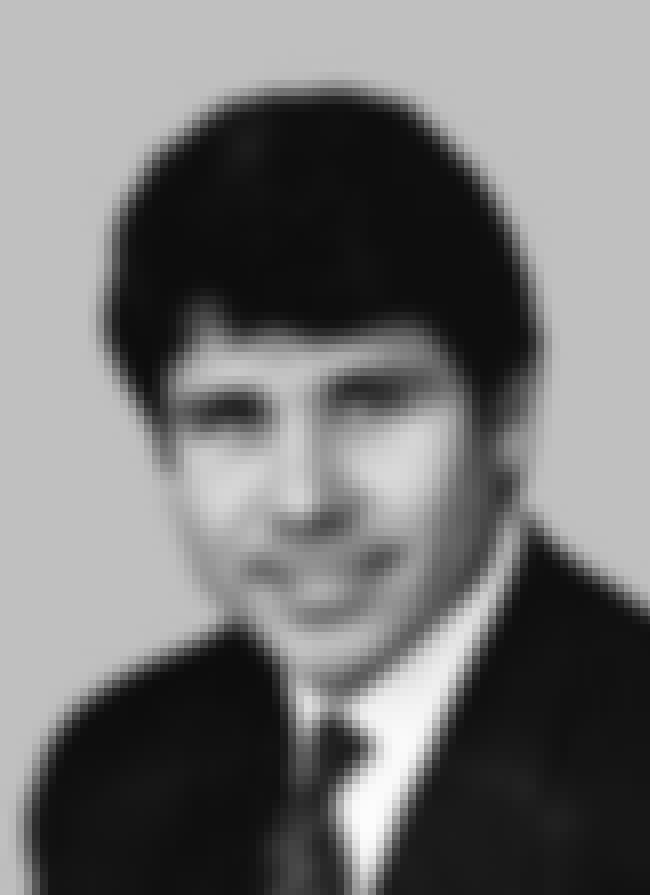 Blagojevich was impeached in January of 2009 and later indicted on corruption charges after trying to sell Obama's vacant Senate seat. When a corrupt politician is exposed they tend to go into hiding. Not Blagojevich, this guy actually went on reality TV, as well as a popular episode of The Daily Show, so the entire world could see what a schmuck he was. He continues to be a schmuck (until proven innocent, of course).
Also Ranked
#13 on Who Should Throw the First Pitch at the 2016 World Series?
see more on Rod Blagojevich
"Why is the bald guy always the villain?" That's an actual quote from Schmidt. Sarah Palin painted Schmidt as a villain in her new book Going Rogue. He was accused by Palin of telling her how to do everything from how to speak to what to eat while running McCain's presidential campaign. By the way, what was the bald chronic masturbator from Californication (women might know his as Charlotte's husband from Sex and the City, but we're not that classy around here) doing running McCain's campaign in the first place?
see more on Steve Schmidt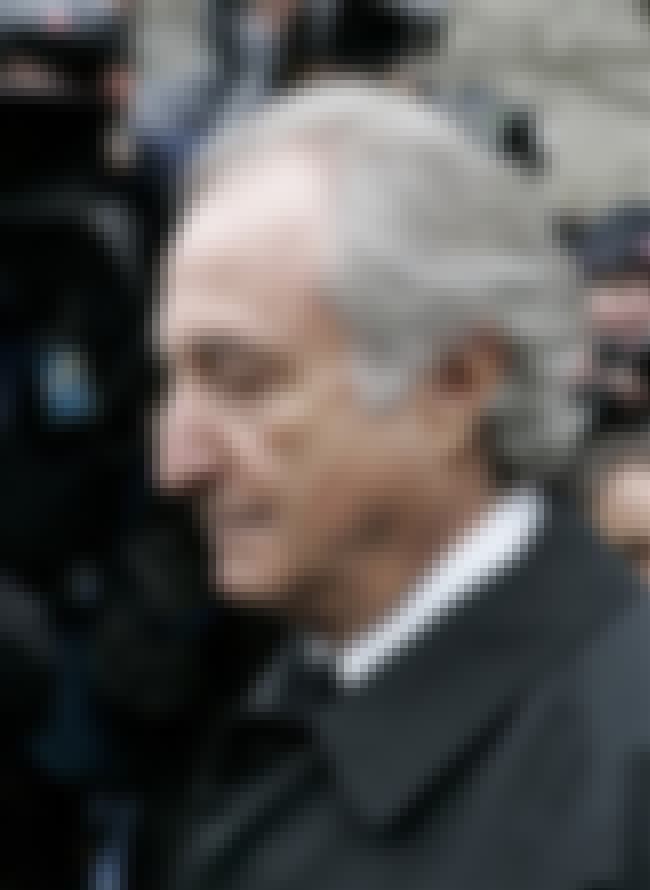 Also Ranked
#35 on Celebrity Death Pool 2016
#15 on Famous People with Literal (and Hilarious) Names
see more on Bernard Madoff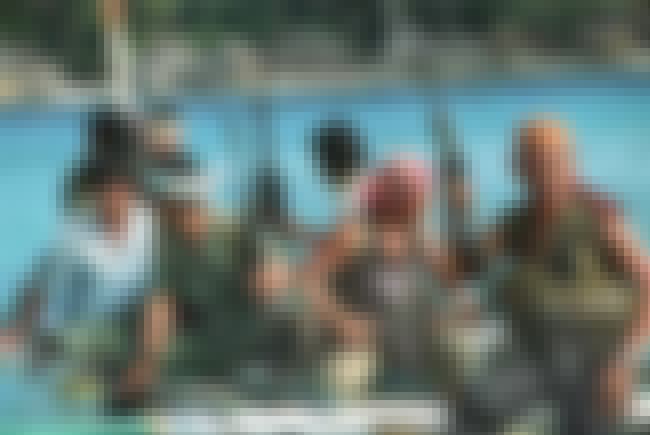 Somali Pirates have been plundering and kidnapping in international waters since the early 90's. This year several high profile attacks have made it clear that, despite how dreamy Johnny Depp looks in guy-liner, they're villains. They kidnapped Capt. Richard Phillips who convinced pirates to take him in exchange for letting allowing his crew to go free. At least this time the pirates learned not to mess with Navy Seal snipers when 3 of them where shot and a fourth captured during a daring high seas rescue.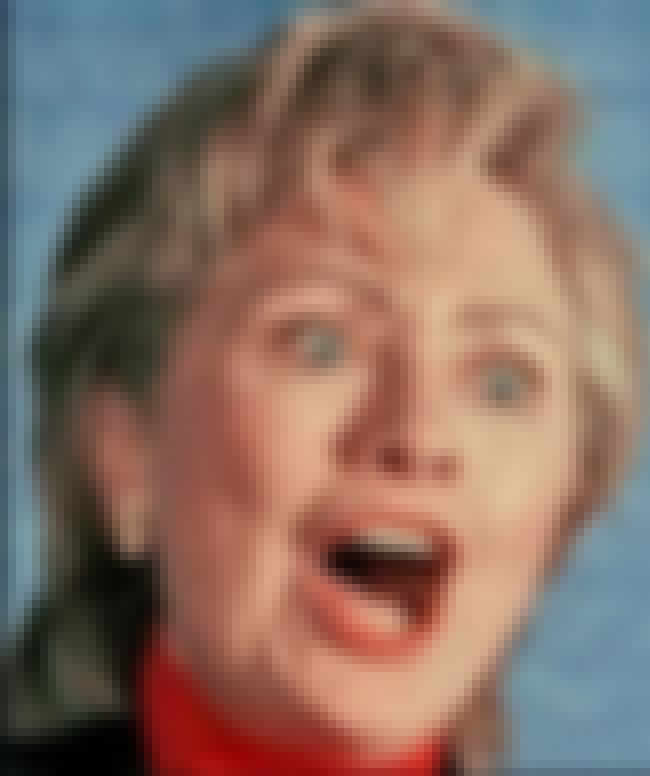 First of all, her middle name is Rodham. Total villain name. Second, look at this picture. That's all I've got, but look at the picture. Seriously, though, Swine Flu doesn't count because it can't scream at you like this. This was going to be Swine Flu, but then I looked at this picture. Hillary: scarier than Swine Flu? Discuss.
Also Ranked
#85 on The Conspiracy Theories You Believe Are True
#17 on 2016 Candidates Who Are the Best at Debating
#17 on The Most Likable 2016 US Presidential Candidates
#98 on The Most Influential Politicians in American History
see more on Hillary Clinton