tv episodes

Seinfeld's Greatest George Steinbrenner Moments

Some of us know George Steinbrenner from Seinfeld and some of us know him as the brave, boisterous and awesome owner of the New York Yankees. When he began getting lampooned on Seinfeld, he reportedly got a kick out of it. Voiced by Larry David, the Steinbrenner from Seinfeld is a caricature that even Steinbrenner admits got it pretty close to the mark. In memory of George Steinbrenner's passing today, here are the 8 greatest Steinbrenner Seinfeld moments.
In the episode where George (Costanza... this is going to get tricky) discovered the joys of taking daynaps under his desk at work, he takes a nap and oversleeps only to have Steinbrenner come into his office looking for George, curious about what the title of the song "Heartbreaker" was.
Steinbrenner, the ever persistent gentleman, waits patiently in George's office and ends up singing the worst version of Heartbreaker ever (that is, AFTER his grandchildren show up and try to play with George).
George then calls Jerry and tells him to distract Steinbrenner.
Jerry calls in a bomb threat.
Jerry and George invest based on an insider stock tip, but then lose touch with their inside source. A nervous Jerry lets the declining stock ruin his weekend away with Vanessa, while George decides he's all in. ...more
see more on The Stock Tip
Steinbrenner comes over to the Costanza's to let George's parents know that he died and was a hard worker. The pay off is Jerry Stiller (Constanza's dad) letting him have it for a trade that Steinbrenner made some years back.
A perfect example of George's relationship with papa Costanza. The greatest part of this clip is the message that George's dad leaves on Jerry's machine.
Kramer befriends a caddy, who helps him to improve his golf game and offer his other advice. George's bosses consider him for a promotion when they think he is so dedicated to his work that he is there in the morning before everyone else and still there after they all leave. They don't know that ...more
see more on The Caddy
In this clip, Steinbrenner needs a calzone from the best calzone place in the world. He sends George out to go get one for him, but of course, whenever George Costanza needs to prove himself in some way, shape or form, he falls flat.
Steinbrenner NEEDS his calzone, though. He just needs it.
"Costanza is in the building!"
Too bad it's just toasty pants that got warmed up with a calzone.
Click here for the FULL SAGA of Seinfeld's Steinbrenner and his obsession with calzones.
"The Calzone" is the 130th episode of the NBC sitcom Seinfeld. This was the 20th episode of the seventh season. It aired on April 25, 1996. ...more
see more on The Calzone
George Steinbrenner running through a list of people that he has fired over the years was one of the greatest gags Seinfeld did on the proud owner of the Yankees.
Taking a fun poke at the people he's let go over the years, Seinfeld's Steinbrenner goes through a list of the people he's fired throughout the years after giving George a spur the moment promotion.
Yogi Berra, Lou Panella, Bucky Dent, BIlly Martin, Dallas Green, Dick Hauser, Bill Verton, Billy Martin, Scott Marrow, Billy Martin, Bob Lemon, Billy Martin, Gene Michael...
Elaine gets a blind date with the guy from her wake-up service; however, he likes dogs. A bit of grapefruit pulp, from Jerry's healthy breakfast, gets into George's eye and causes problems for him when his winks keep getting misinterpreted. Jerry's healthy diet conflicts with his dating of Elaine's ...more
see more on The Wink
George Steinbrenner himself made an unaired cameo on the show.
The full cameo ended up on the cutting room floor. No one's really clear as to why, but many suspect that while Steinbrenner was comfortable with the lampooning he received, he thought being involved was a little too much.
"The Invitations" is the 24th and final episode of the seventh season of Seinfeld and the 134th overall episode. It originally aired on May 16, 1996, and is notable as being the last episode written by co-creator Larry David before he left the series at the end of this season. He did return, ...more
see more on The Invitations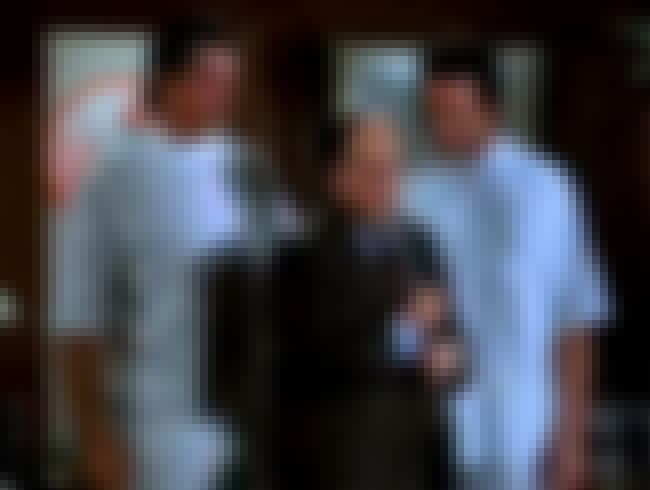 6
Steinbrenner Commits George - Seinfeld
After trying to take the credit for someone else's work, George's plan backfires on him when the person who did the work worries Steinbrenner to the point of wanting to help George out... by committing him to a mental institution.
George ends up being taken away while Steinbrenner spits off what is possibly the funniest Steinbrenner rant in Seinfeld history. Not the funniest moment, but definitely the strangest, most memorable rant.
Click here for the rant about the previous person that Steinbrenner "helped" by committing them, and what their vice used to be.
After another episode of Seinfeld's Steinbrenner putting George Costanza through the ringer, they end it with what would be a clam, relaxing hot tub for Constanza... if it weren't for Steinbrenner's trademark ranting and oversharing.
George was buckling under the pressure of his job due to Steinbrenner, so what was his cure for this? Much like that "fever" Christopher Walken had, it was just more Steinbrenner.
Click here for a clip of Steinbrenner inviting George out to the hot tub.
George picks up a bad habit from some visiting baseball officials. During the time of the New York City Marathon, Elaine has an out of country runner as her house guest. The runner had overslept and missed the big race at the last Olympics and Jerry obsesses with ensuring that it doesn't happen ...more
see more on The Hot Tub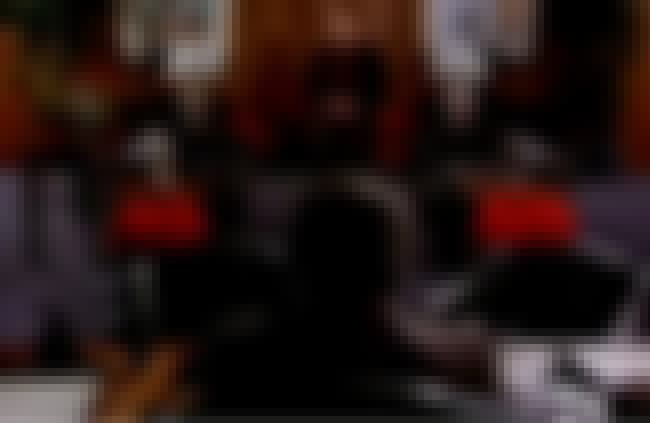 8
Third Person - Seinfeld
Ever the proud man, Seinfeld's Steinbrenner couldn't fathom the concept of another man using the name George around him, while NOT referring to him.
This caused some problems in the episode where George decided to start referring to himself in the third person.
This was definitely not the year of George.
Click here for the clip, as this particular YouTuber didn't allow for any embedding.