movie quotes

Silent House Movie Quotes f p @

18 votes

7 voters

3.6k views

8 items

Follow

Embed
'Silent House' movie quotes include some of the most memorable lines from this 2012 horror thriller, which stars Elizabeth Olsen as Sarah Murphy. When Sarah and her father decide to clean out their family lake house, strange, terrifying things begin to happen. 'Silent House' is actually a remake of a Uruguayan movie that was said to be based on a true story. This list includes the best lines from 'Silent House,' so be sure to vote for your favorites. If you've seen 'Silent House,' and know of a great quote that isn't listed here, be sure to add it.
'Silent House' is unusual, in that events in the movie unfold in real time. As Sarah, her father, John (Adam Trese) and her uncle, Peter (Eric Sheffer Stevens) are terrorized by some evil, unknown entities inside the boarded-up lake house, paranoia begins to set in. Did she hear what she thought she heard? What was that bump?! The movie is directed by Chris Kentis and Laura Lau ('Open Water').
If you're looking for more great movie quotes, check out these lists for the best quotes from
'John Carter,'
'A Thousand Words,'
'Project X,'
'Chronicle,'
'The Lorax,'
'Wanderlust,'
'The Secret World of Arrietty,'
'This Means War,'
'Immortals,'
'Super 8,'
'The Woman in Black,'
'The Muppets,'
'Hugo,'
'Real Steel,'
'X-Men First Class,
'Transformers: Dark of the Moon,'
'Captain America,'
'Rise of the Planet of the Apes,'
'Conan the Barbarian,'
and
'Cowboys and Aliens!'
Sarah: "Who are you?! Why are you doing this to us?!"
Sarah Murphy has a major problem on her hands: Her father is incapacitated, she's alone in a house that seems to be overrun with paranormal activity and she has no idea what's happening - or why.
see more on Who Are You?
Peter: "How are you, Sarah?"
Sarah: "I'm okay. How are you?"
Peter: "Look at you. I can't get over how grown up you are..."
Cue the slightly smarmy uncle for this one: Sarah's uncle, Peter, is helping with renovations on the family's lakehouse. Something just seems...off?
see more on All Grown Up
Never Should Have Added You
Sarah: "Hey dad."
Adam: "Hey sweetie, you should check your Facebook page. What's his name wrote on your wall again."
Sarah: "I should never have added you."
When Sarah and her father first arrive at the family's boarded-up lakehouse, things seem perfectly fine. Sarah's obviously close to her dad, and he's protective of her (i.e. checking her FB page regularly). What happens, though, when Sarah's in danger and her father isn't able to protect her from whatever's inside that house?
Sophia: "Sarah?"
Sarah: "Yeah?"
Sophia: "Wow, I can't believe you're here. You don't remember me, do you?"
Sarah: "I'm so embarrassed."
Sophia: "I'm Sophia, we used to play together."
Sarah: "Oh, of course...yeah...how are you?"
First clue that something's a little off: A semi-creepy neighbor who claims you played together as children....yet somehow, you have no memory of her.
Sarah: "Dad? I just thought I heard something upstairs..."
Adam: "It's probably the damn rats."
Sarah: "Don't remind me. It sounded like someone was up there."
Adam: "Maybe it's your uncle?"
Sarah: "No, his car's not here."
Adam: "I know how you think, sweetie. Would you like me to go upstairs and have a look?"
Sarah: "Yeah."
Uh oh. Another sign something is seriously creepy and wrong about this house. Sarah's breaking a big horror movie rule: Do not go investigate when you hear things going bump in the night (or in the day, or anytime at all).
Sarah: "Daddy...what did they do to you?!" (Screams) "What did you do to him?!"
There's no doubt in Sarah's mind that something horribly evil is happening in her family's house. Doors close by themselves, things show up in mirrors that aren't really there, and now, her father is seriously injured after he goes to investigate a strange noise.
Sarah: "I think I found a way out..."
As things begin to spiral out of control inside the house, Sarah has to find a way out, to try and find help for her dad and to get away from whatever's terrorizing them.
see more on Way Out
What Are You Doing Here Now?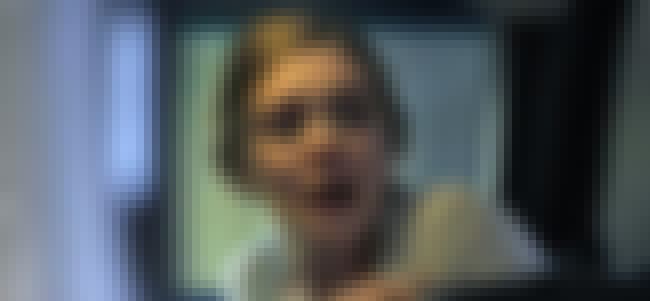 Sophia: "How long's it been since you were out here?"
Sarah: "A long time. Years."
Sophia: "What are you doing here now?"
Sophia, who claims to be Sarah's childhood playmate and friend (even though Sarah doesn't remember her at all), sure does seem nosy...