true stories

Crazy Stories About the People Inside Sports Mascots f p @

42k views

13 items

Follow

Embed
It seems that every sports team has a mascot now. From all levels of sports, mascots these days are as much a part of the game day experience as expensive beer, uncomfortable seats, and "We Will Rock You." They can range from weird (the Orlando Magic's "Stuff the Magic Dragon"), oddly menacing (the NBA D-League's Fort Wayne Mad Ants' Mad Ant), to nightmare-inducing (the New Orleans Pelicans' King Cake Baby). But, in some cases it is the people who play the sports mascots that are more interesting than the character they play.

Despite seeing them almost every time you see a sporting event, what do we really know about the people who are the sports mascots? Beneath the costumes, who are these "performers"? While it may seem like all fun and games, some sports mascot stories might surprise you. From crimes to death by heat stroke from being inside the stifling costumes, there's a lot more to sports mascots - both pro and amateur - than meets the eye.
Minor League Mascot Charged with Raping Boy He Met on MySpace
Jay Hastings worked part-time as the "Grump" mascot for the Scranton/Wilkes-Barre Yankees minor league feeder team. That is, until he was
arrested
for attempting to have sexual relations with a minor who he met on MySpace. He was later arrested and charged for raping a 15-year old boy that he met in the same way. Needless to say, the "Grump" is no longer the team's mascot.
NFL Mascot Hospitalized for Nine Days After Accident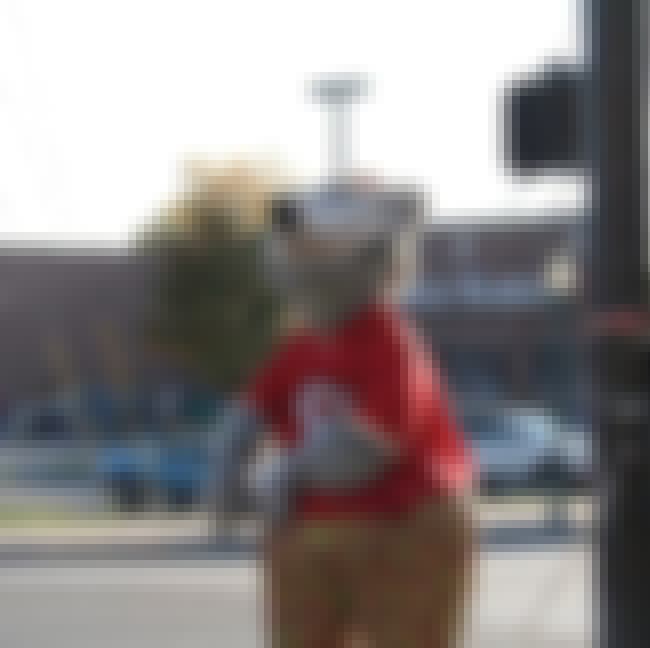 Being a mascot is not so easy, as Dan Meers who performed as Kansas City Chiefs' mascot KC Wolf found out in November 2013 when a
zip line accident
led to him being hospitalized for nine days. Meers ended up breaking seven ribs when he fell while rehearsing a stunt before a Chiefs/Chargers regular season game in Kansas City. Meers would later sue the team after it was determined that the accident was caused by human error. The case was settled out of court for an undisclosed sum.
Gorilla Mascot Was Once a National Champion Gymnast and Olympic Hopeful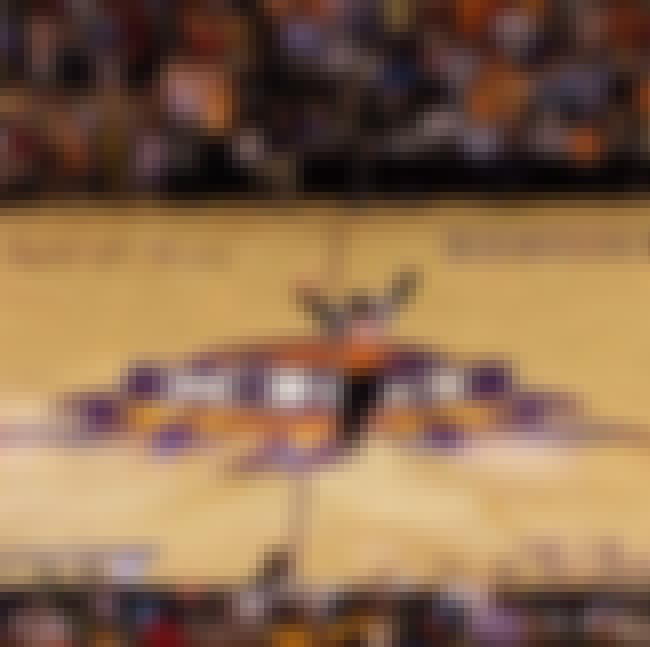 Despite making little to no inherent sense, the Phoenix Suns Gorilla mascot has become one of the most popular in sports. The man in the suit, Bob Woolf, changed the sports mascot game forever. The Phoenix Suns mascot is famous for being the first to incorporate trampolines and gymnastics into his routines, but this is nothing for Woolf. Woolf was a three-time all-around state champion in high school, won
two National Championships
while at Arizona State, and was an Olympic hopeful in gymnastics.
Former Mr. Met Now an Accomplished Sports Writer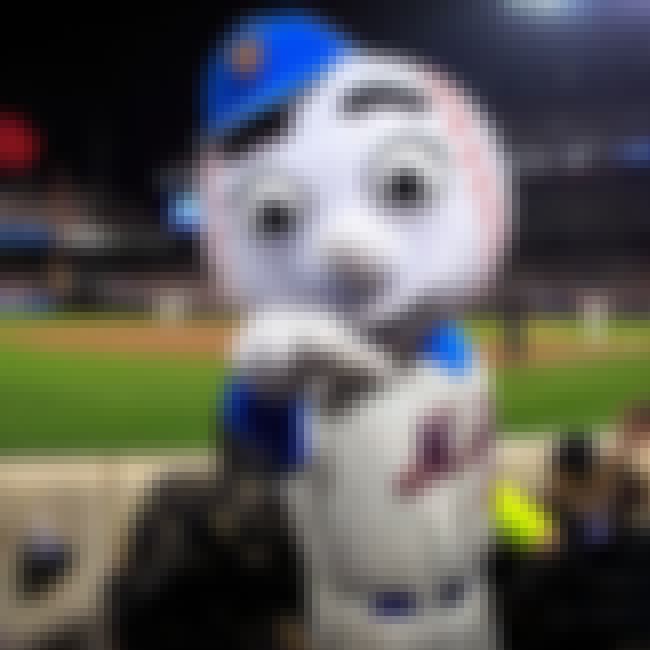 Classified as a "humanoid with baseball head," Mr. Met was recently named the
most popular sports mascot
by
Forbes
magazine. Mr. Met was first used in advertisements and giveaways, but became the first live costumed mascot when he made his debut in 1964. From 1994-1997, Mr. Met was played by A.J. Mass, who is now a
sportswriter for ESPN.com
and wrote a book about his time wearing a baseball head.
Chicago Bulls Mascot Arrested for Dealing Drugs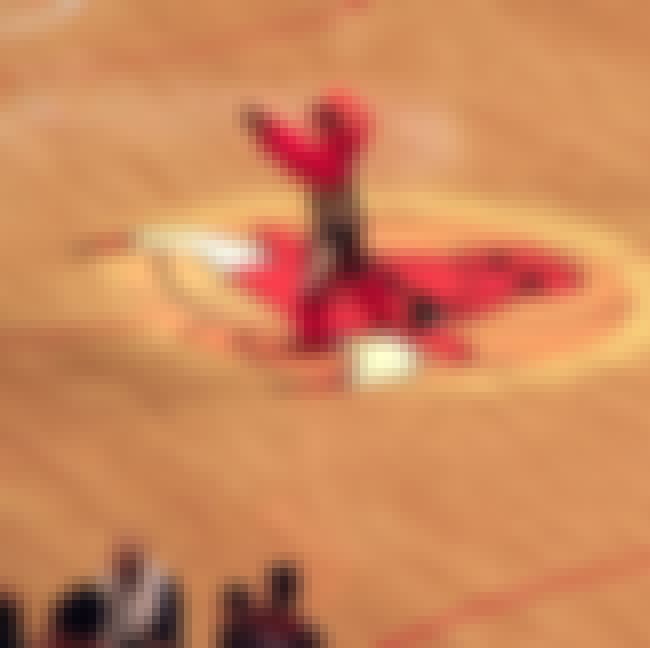 From 1995-2004, the Chicago Bulls actually had two mascots: Benny the Bull and his "cousin," Da Bull.
Sounds fun, until you learn that Chester Brewer, da performer who portrayed Da Bull, was
arrested in 2004
for selling marijuana out of his car. Ever since then, Benny (as seen in the picture) has been the team's only mascot. Only time will tell if he gets another cousin, but after the last one was arrested, Benny will probably stay away from his relatives.
Chicago Bulls Mascot Arrested for Punching a Cop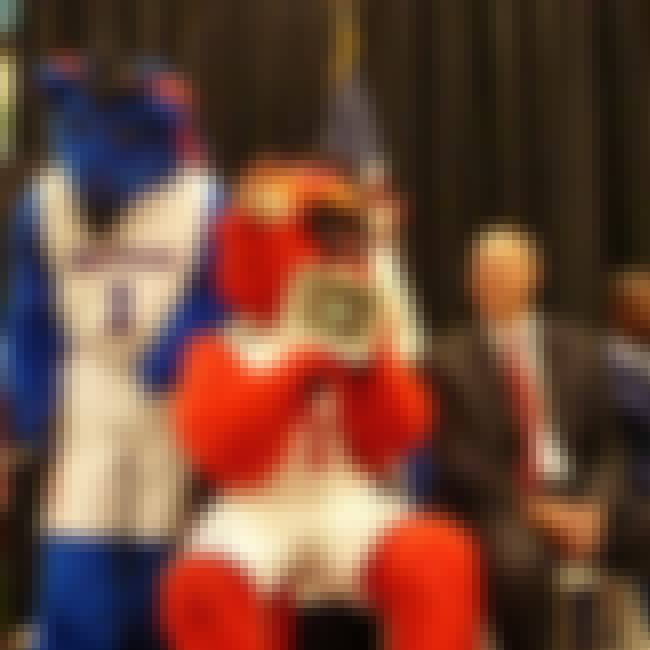 The Bulls' primary mascot shouldn't look down at his cousin too much, as he himself was
arrested for misdemeanor
battery after punching a sheriff's deputy at a local festival. Well, Benny wasn't exactly arrested, but the man in the Bull costume, Barry Anderson was. He allegedly tried to elude police on a mini bike after punching the officer.
The San Diego Chicken Has More Than 40 Years of Experience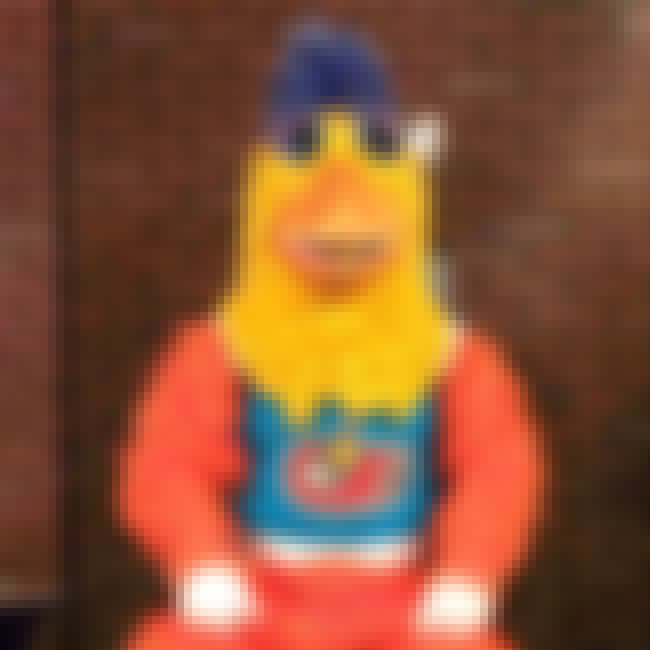 Considered one of the most influential professional sports mascots, the San Diego Chicken
hatched in 1974 as the mascot for local radio station KGB-FM, and
was played by 20-year-old San Diego State University student Ted Giannoulas. In the early days, the Chicken would walk around the stands at San Diego Padres games, and "lay" a prize-filled egg for fans. Now, more than 40 years later, Giannoulas is still the only one who has donned the orange and yellow feathers, and
says he has no plans to retire
, especially considering he rakes in six figures dressed up as a chicken.
Pat Patriot Popped for Patronizing Prostitute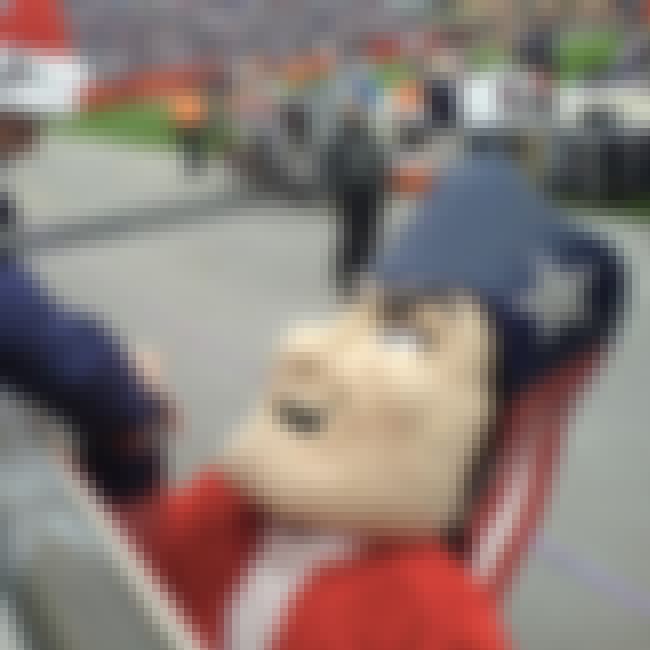 Despite being one of the most successful NFL teams of the century, the Patriots have not been without their scandals. Whether it's SpyGate, DeflateGate, or PatGate, the Patriots have not won them all.
Oh, you don't know about PatGate? Well, in 2009, Robert Sormanti, who was one of the men underneath the Pat Patriot mascot costume, was
arrested for soliciting a prostitute
after Rhode Island closed a loophole in their prostitution laws. To add insult to injury,
Sormanti's boss
while serving as the Patriots' mascot was his wife.