Total Nerd If Star Wars Characters Lived in Middle Earth
2.2k votes
412 voters
31.2k views
20 items
Follow
Embed
As you make your way through the maze of life, sometimes you are presented with tough choices. One seriously difficult decision is picking a favorite between the
fictional universe
of
Star Wars
and the fictional world of
The Lord of the Rings
- it is a nerd Sophie's choice if ever there was one. But what if you didn't have to decide? What if all your favorite
Star Wars
characters crash-landed in Middle Earth and had to learn to make their way in a world with elves, hobbits, and talking trees? The Ranker staff held a summit and came up with these
Star Wars
/
Lord of the Rings
mashups to hopefully make any fan of either franchise smile.
Could Qui-Gon and Anakin exist together in the Horse Era of Jedi history? Would Gollum befriend an Ewok or two? You
know
Yoda would make a comfortable home in Bag End. When the Force comes to Mordor, will the fact that Christopher Lee exists in both worlds mean that Dooku and Saruman can never meet for a Dark Side throw down?
What matters is this: if the cast of
Star Wars
ended up in Mordor, Gondor, Hobbiton, Rivendell, or anywhere in between, what would they get up to? Would they learn to love life in their new lands or pine for the days of zipping around a galaxy far, far away and delighting in all Coruscant, Naboo, and Alderaan had to offer? Our
Star Wars
and
Lord of the Rings
pictures should give you an idea of how Han, Leia, Anakin, and the rest would do, intermingling with Gandalf, Frodo, Aragorn, and the whole
LOTR
gang. Vote up the images that fill you with the joy of ten thousand
midi-chlorians and then go work on your Aragorn and Princess Leia fan fiction.
Obi-Wan Is Pretty Sure You Shouldn't Pass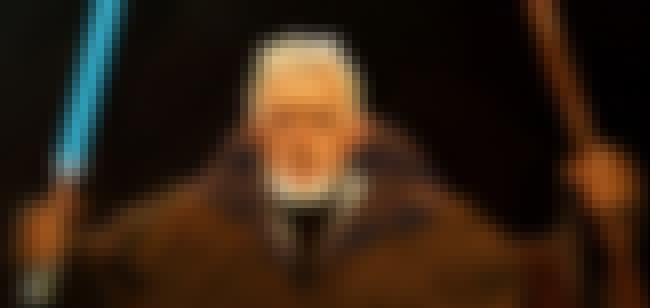 The Nazgûl Give a More Elegant Weapon a Try