film

Steve Jobs Movie Quotes f p @

23 votes

21 voters

10 items

Follow

Embed
Steve Jobs
movie quotes bring the true story of Apple co-founder Steve Jobs to theaters for another feature length film. The biographical drama, based on the book of the same name by Walter Isaacson, was adapted into a screenplay by Aaron Sorkin. Directed by Danny Boyle,
Steve Jobs
opened in theaters on October 9, 2015.
In
Steve Jobs
, a behind-the-scenes look into the professional career and personal life of Apple co-founder Steve Jobs (Michael Fassbender) is featured. Starting with the early days when Jobs and co-founder Steve Wozniak (Seth Rogen) launched the company, moving towards when Jobs was removed from the company by Apple CEO John Sculley (Jeff Daniels) through 1998 when the team unveiled the iMac, viewers get a look inside how Jobs and Wozniak took the project from a garage to one of the most powerful companies in the world.
But the film doesn't stick to just Apple dealings. It also shows a personal side of Steve Jobs, including his relationship with first child Lisa Brennan-Jobs (Perla Haney-Jardine, Ripley Sobo, and Makenzie Moss) and Lisa's mother, Chrisann Brennan (Katherine Waterston), as well as how trusted friend and coworker Joanna Hoffman (Kate Winslet) supported Jobs personally and professionally.
Steve Jobs
opened in theaters alongside other great fall 2015 films such as
The Martian
,
The Walk
,
The Intern
and
Hotel Transylvania 2
.
The Most Techtonic Shift in the Status Quo
Steve Jobs:
What if the computer was a beautiful object, something you want to look at and have in your home? And what if instead of it being in the right hands, it would be in everyone's hands?
John Sculley:
We'd be talking about the most tectonic shift in the status quo in...
Steve Jobs:
Ever
Speaking with then-Apple CEO John Sculley, Steve Job explains his vision for the personal computer. He doesn't want to just make computers for the elite, rather make computers everyone will love.
Steve Wozniak:
What do you do? You're not an engineer. You're not a designer. You can't put a hammer to a nail. I built the circuit board! The graphical interface was stolen! So how come ten times in a day I read Steve Jobs is a genius? What do you do?
Steve Jobs:
Musicians play their instruments. I play the orchestra.
While they created beautiful music together, or rather Apple, Steve Jobs and Steve Wozniak did tend to disagree on their places in the company and the world. In this instance, both seem to feel they are more important than the other.
Chrisann Brennan:
Your Apple stock is worth $441 million daughter and your daughter and her mother are on welfare.
Steve Jobs:
She's not my daughter!
...
Joanna Hoffman:
You must be able to see that she looks like you.
Another side of Steve Jobs, the rocky relationship with his first daughter, is highlighted in the film as Chrisann Brennan confronts the Apple co-founder. Brennan cannot understand why Jobs refuses to recognize their daughter and support them financially, especially when he has so much and they have so little.
No One Sees the World the Same Way You Do
Steve Jobs:
You're the only one who sees the world the same way I do.
John Sculley:
No one sees the world the same way you do.
Steve Jobs felt out of place intellectually, noting that not many could see the world in the way he did. As John Sculley corrected, no one saw the world how Jobs did, though it wasn't initially clear if that was a good or bad thing.
You're No Longer Necessary to This Company
John Sculley:
You're issuing contradictory instructions. You're insubordinate. You make people miserable. The board believes you're no longer necessary to this company.
Steve Jobs:
I sat in a garage and invented the future because artists lead and hacks ask for a show of hands.
Steve Jobs gets some tough news when John Sculley informs him that the board of Apple has voted to remove him from his position. As a founder of the company, this is not a decision Jobs agrees with.
What Are They Going to Do with It?
Steve Jobs:
Everyone is waiting for the Mac.
Chrisann Brennan:
What are people going to do with it?
Lisa Brennan-Jobs:
It's an abstract.
Steve Jobs:
They're going to do that.
Prior to the release of his revolutionary new product, few, Chrisann included, understood why people would need computers in their home. As the next generation, Chrisann and Steve's daughter, pointed out, it will go from being something they didn't know they needed to something they cannot live without.
This Guy is Someone You Invented
Steve Wozniak:
I'm the only one who knows that this guy is someone you invented.
Having known Steve Jobs before the success and fame from Apple, Steve Wozniak understands that the persona Jobs presents to the public is very different from his true self. Wozniak points this out to the man himself.
I'm Begging You to Manage Expectations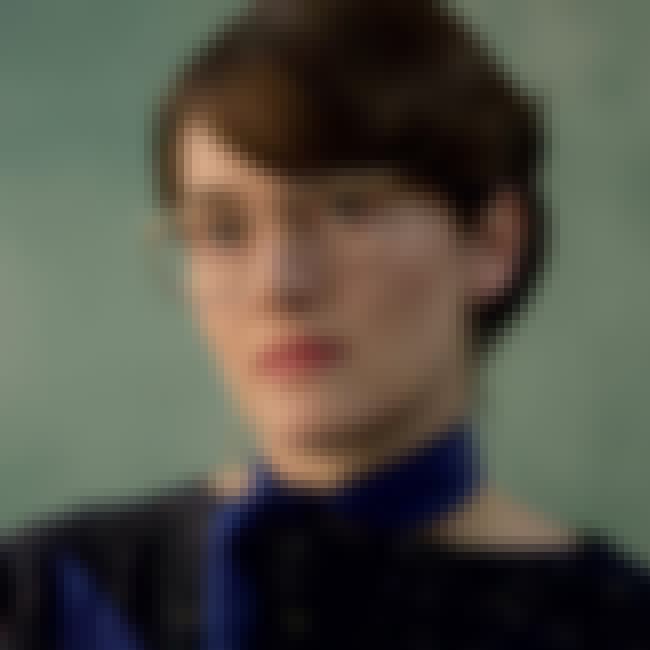 Joanna Hoffman:
I'm begging you to manage expectations.
Steve Jobs:
Have I ever let you down?
Joanna Hoffman:
Every single god damn time
Steve Jobs:
Then I'm due.
Steve Jobs was always pushing the envelope in what his technology could do and what he could actually achieve versus what he dreamed he could achieve. This constant balancing act was known all too well by Joanna Hoffman, the one-woman team behind Macintosh's early marketing.