Film

Ted Movie Quotes

1.3k votes

363k views

22 items

Embed
'Ted' movie quotes include some of the funniest lines from this 2012 raunchy comedy movie starring
Mark Wahlberg
as John Bennett, a man trying to deal with the fact that his childhood teddy bear (who came to life when John was a kid) is his now constant companion. Seth MacFarlane wrote, directed and stars in 'Ted' (as the voice of the bear), and he delivers some of the most memorable quotes in the movie. See a favorite 'Ted' quote? Vote it up! And, if you have a particular favorite 'Ted' movie quote that's not listed here, add it!
When John Bennett was a child, he made a wish: He wished that his beloved stuffed teddy bear was real. That wish came true, which was awesome -- for a while. Now that John is an adult, Ted the bear is still with him...all the time. It's kind of cramping his style, too. Ted is rude, crude and socially unacceptable. Is it time for John to part ways with his oldest friend? 'Ted' also stars
Mila Kunis
,
Giovanni Ribisi
, Jessica Stroup, Laura Vandervoort and Joel McHale.
What are the best 'Ted' movie quotes? If you love these quotes from 'Ted,' you might also enjoy these lists of the best lines from
'That's My Boy,'
'Seeking a Friend for the End of the World,'
'Men in Black III,'
'Madagascar 3: Europe's Most Wanted,'
'Moonrise Kingdom,'
'Jack and Jill,'
'The Dictator,'
'The Sitter,'
'Safety Not Guaranteed,'
'The Three Stooges,'
'Dark Shadows,'
'American Reunion,'
'Rock of Ages,'
'The Muppets,'
and
15 people just voted on
The Thunder Song
Ted: "Thunder Buddies for life, right, Johnny?"
John: "F**kin' right!"
Ted: "All right, come on, let's sing "The Thunder Song"."
John: "All right."
John and Ted (singing together): "When you hear the sound of thunder, don't you get too scared. Just grab your thunder buddy and say these magic words: F**k you, thunder! You can suck my dick! You can't get me, thunder, 'cause you're just God's farts."
Ah, the Thunder Song: This is definitely one of the best quotes in the 'Ted' movie. Remember it the next time a storm comes along, and be sure to sing it loudly.
Ted: "That's because I was busy eating your wife's p***y."
Frank: "Nobody's ever spoken to me like that before."
Ted: "That's because their mouths were full of your wife's box."
Frank: "You're hired!"
Ted: "S**t."
Insult the boss' wife, get a job. If life were only this easy. Frank has no idea what he's just gotten himself into.
Ted: "I met a girl, she's a cashier."
John: "No way, that's awesome! Well, what's her name?"
Ted: "White trash name, guess."
John: "Mandi?"
Ted: "No."
John: "Marilyn?"
Ted: "No."
John: "Brittany?"
Ted: "No."
John: "Tiffany?"
Ted: "No."
John: "Candice?"
Ted: "No."
John: "Don't f**k with me on this, I know this s**t."
Ted: "Do you see me f**king with you? I'm completely serious."
John: "OK, speed round, I'm gonna rattle off some names and when I hit it, f**king buzz it."
Ted: "You do it, I will tell you."
John: "You got me?"
Ted: "Yeah."
John: "Alright" Brandi, Heather, Channing, Briana, Amber, Sabrina, Melanie, Dakota, Sierra, Vandi, Crystal, Samantha, Autumn, Ruby, Taylor, Tara, Tammy, Laura, Shelly and Shantelle? Courtney, Misty, Jenny, Christa, Mindy, Noel, Shelby, Trina, Reba, Cassandra, Nicki, Kelsy, Shauna, Jolene, Earlie, Claudia, Savannah, Cassie, Dolly, Kendra, Callie, Khloe, Devon, Emmylou, f**king Becky?!"
Ted: "Nope."
John: "Wait, was it any one of those names with a Lyn after it?"
Ted: "Yes!"
John: "Okay, Brandy Lyn, Heather Lyn..."
Ted: "Tammy Lyn."
John: "F**k!"
Ted has a new girlfriend? Possibly so. At least he met her at work and not in some seedy bar (or worse)...
Ted: "All I'm saying, is that Boston women are, on the whole, a paler, uglier sort than women from the elsewheres of life."
John: "That's bulls**t, what about Lori? She's hot."
Ted: "No, Lori's from Pennsylvania, that's not a Boston girl."
John: "They're not that bad."
Ted: "See, the fact that you have to say 'They're not that bad' means that they are that bad. You ever hear a Boston girl have an orgasm? Ohhhh YAAH, oooh YAH! HAAAHHHDAH, haaahhhhdahhh, ohh GAWD that was so good..."
Ted's rather colorful description of Boston women in the throes of ecstasy probably cracked Mark Wahlberg up. After all, Wahlberg is a Boston guy all the way (though his wife, model Rhea Durham, is a Florida native).
John: "I'm taking Lori to dinner...you don't think she's going to be expecting something big, do you?"
Ted: "What, like anal?"
John: "No, like a f**king circular gold thing on her finger."
Ted: "Oh f**k that! It's been four years, Johnny, you and me have been together for 27 years. Where's my ring? "
After years of dating, John thinks that maybe Lori's after an engagement ring now. Ted thinks she might be expecting something very different.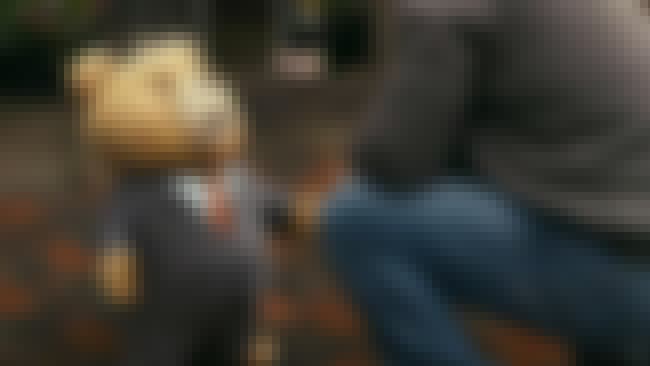 Ted: "I look like Snuggles' accountant."
Ted isn't happy about being forced to wear a suit for his job interviews. And he does kinda look like the twisted older brother of that cute Snuggles bear...
Lori: "Who are these girls?"
Ted: "Oh, where are my manners: Lori, this is Angelique, Heavenly, Shereen and Sauvignon Blanc. I swear to God, her name is Sauvignon Blanc! Go ahead honey, show him your Chevron card."
Ted is a hooker addict, and he's bringing his girls home now to party...including one named after an alcoholic beverage. Chances are good that none of these women will become Lori's best friends...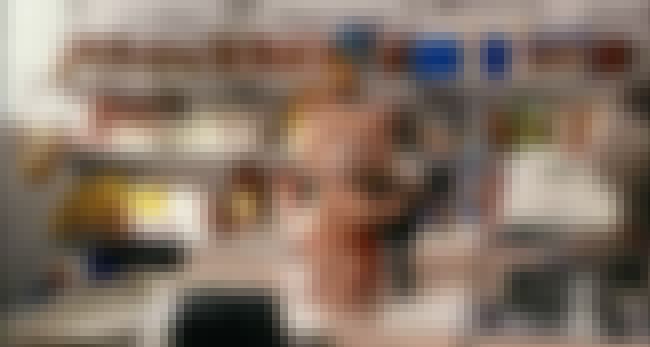 Ted: "You know what I'd like to do to her? Something I call the 'Dirty Fozzie.'
Ted is one dirty bear, and he has a signature, sexy move to pick up women called the "Dirty Fozzie." Only Seth MacFarlane could pull off such a crude Muppets reference.