death

The 20 Craziest Deaths Caused by Social Media f p @

1.9M views

20 items

Follow

Embed
We've all done our share of Internet searching, stalking, and creeping. But a few social media experts have taken it a step further: they've used their online profiles to kill. In a world ruled by digital communication, posting the wrong status update can be fatal. These are the thirteen most ridiculous cases of social networking turned deadly.

Deaths caused by social media? No, we don't mean choking on your pizza while cruising Facebook. These social media deaths were caused by everything from relationship status changes on Facebook to cat-fishing at its best/worst to real murderers who found victims online. These are some of the most deranged and crazy things people have done on social media sites. (Oh, and Craigslist doesn't count because that's not as much of a social network as it is a cesspool.) Are murders the newest and most dangers social media trend? You have to read to find out! Enjoy.
1
Dad Murders Ex-Wife to Stop Her Child Support FB Posts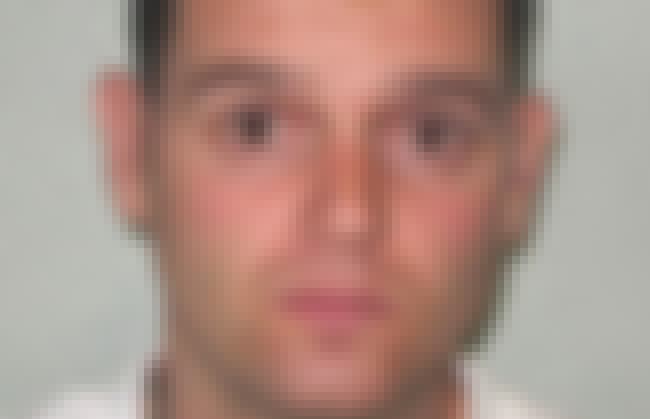 Adam had had enough of ex-wife Lisa's passive-aggressive Facebook posts about his child support payments, so he cut the passive and just got aggressive. One evening, he beat her with a hammer before slashing her neck. Then he left her body for the couple's five-year-old son to discover the next day.

Stickin' it to the child support system by traumatizing your kid for life? That's about as low as you can get on the logical totem pole.
WHY DIDN'T HE JUST BLOCK HER? Kids, please teach your parents how to use the Internet. It saves lives.

(Source)
2
Middle-Aged Woman Seduces Teenage Boys With Fantasy Facebook Profiles, Then Kills Them Off
The craziest, most ridiculous social networking killer wasn't actually a killer at all. The only murders this woman committed took place in her own deranged imagination.
In a twisted, sadistic scheme taken to bizarre extremes, 28 year-old New Zealander Natalia Burgess spent months creating Facebook and Bebo profiles for (fake) attractive teenage girls. She gave them very specific, very fancy names, like "Jordz Williams," "Becca Maria Jullienne," and "Abby Jane Zoe William." No word on whether she went overboard with a baby name book or just imagined these fictitious chicks as strippers. Her goal: Seducing dozens of teen schoolboys into online relationships.
As if that wasn't I-Belong-on-
To-Catch-a-Predator
enough, Natalia would then 'kill off' the fake girls in
tragic accidents
or
suicides
, using other made-up personas to break the news on - you guessed it - Facebook. The girls' online boyfriends were traumatized and devastated.
Over 40 teen boys have been identified as victims of her Internet mind games. First, she gave them what they never thought they'd have, and then she delivered sheer horror. Her deranged manipulation was discovered only when another 22-year-old woman found her own photographs in an online memorial video for one of these fake Internet hotties, a girl named "Abby."
Natalia Burgess was sentenced to two years and two months in prison.
(
Source
)
3
Man Kills His Friend for "Poking" His Girlfriend
Scott Humphrey, 27, was sent to jail after he repeatedly punched his friend, Richard Rovetto, 29, in a cab on the way back from a guys' night. Why was Humphrey so upset? Evidently, Rovetto had "poked" Humphrey's girlfriend on Facebook. Rovetto claimed that he didn't know the woman was Humphrey's girlfriend.
The punches caused Rovetto to bleed profusely. He died when Humphrey pushed him to the ground, causing him to hit his head on the pavement. Humphrey fled the scene, but later turned himself in, admitted to manslaughter, and was jailed for four years, four months.
(
Source
)
4
Wife Killed For Changing FB Status to Single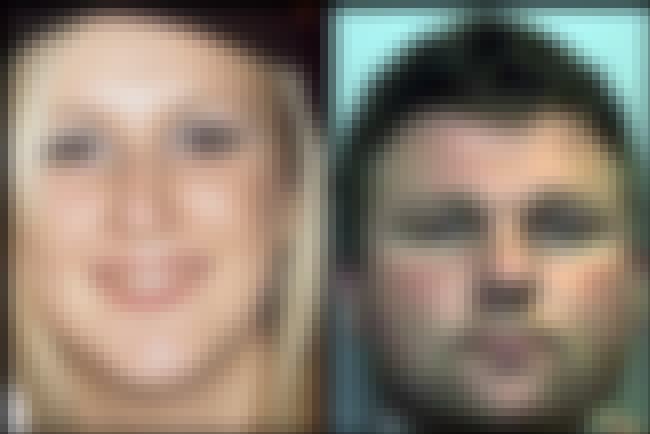 Even "adults" aren't immune from crimes of murderous cyber jealousy. One day, Edward Richardson's 26 year-old wife, Sarah, decided to change her relationship status from 'married' to 'single.'

Now, this would piss off most married men - but since this couple was actually already kind of, y'know, separated, she probably didn't see it as a big deal.
Edward Richardson felt differently.
After their separation, Sarah decided to move back in with her parents, like every 26-year-old who's made a terrible mistake tends to do.
Unfortunately for her, Edward decided to pull the old "sneak into the parents' bedroom" trick, only this time, he snuck in to stab her to death… over her Facebook status. More accurately: He killed her because she changed her Facebook status. This is really the craziest part.
After he committed this brutal, spurred-by-hatred-of-Facebook-status-accuracy crime, Edward ended up killing himself (probably ruining a perfectly nice bedroom rug in the process).
All over a
Facebook status change
. Just so we're clear. WTF.
(
Source
)
5
MySpace "Horror Core" Rapper Brings His Lyrics to Life
Richard Alden Samuel McCroskey III, age 20, was a self-styled 'Horrorcore' rapper from a small town in Virginia called— wait for it — Farmville. Yes, Farmville. No really, there's a real-live town in Virginia called
Farmville
, and this is where the whole story took place.
Realizing that nobody actively follows (or likes) bands on Facebook, McCroskey turned to Myspace (which should have been the first time that he was in trouble). On this Internet wasteland, he posted some of his profound musical stylings under the name 'Syko Sam.
Sample lyrics:

"You're not the first, just to let you know
I've killed many people and I kill them real slow
It's the best feeling, watching their last breath




Stabbing and stabbing till there's nothing left"

...
which proved to be just a little incriminating when he was accused of killing off four Farmville citizens. Once again, these were real people, with normal sized heads, who looked nothing like this:
Syko Sam's victims were his own girlfriend, Emma Neiderbrock (16), her best friend, Melanie Wells (18), and her parents, Pastor Mark Neiderbrock (50) and Dr. Debra Kelley (53). Their bodies were found at the Neiderbrock home having been bludgeoned to death with a hammer and maul while they slept.
A friend and fellow horrorcore rapper claimed, "You would never, ever imagine that kid even being a suspect."
So, here are some more of Syko Sam's lyrics:
Blood, death murder, and rape
I like to mutilate and take em back to my place
Kill and slash, yeah, I'm coming for your ass
I'm a cannibal, use your body as food
Yeah you're gonna die and your body will decay
As I leave you dying in this dark alleyway
At least he's direct. McCroskey pleaded guilty and was sentenced to life in prison for the murders.
(
Source
)
6
Being Grounded from MySpace Drives Teen to Shoot His Dad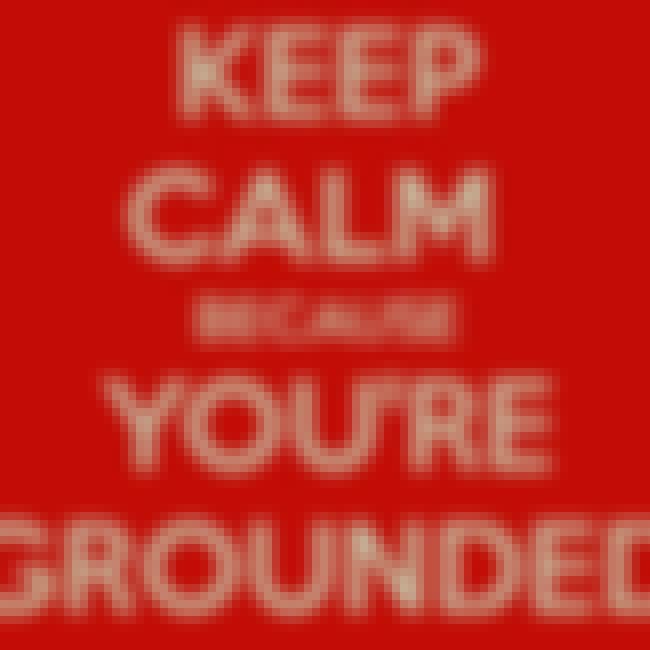 When a normal 15-year-old is forbidden to use his favorite social networking site, they might write poetry in their journal lamenting the fact that no one 'gets' them. Maybe he complains about his inherent need for digital 'connection,' or that his black fingernail polish is flaking off in the shower.
But when decidedly not-normal 15-year-old Hughstan Schlicker's parents banned him from using MySpace, he killed his dad with a 12-gauge shotgun and, most likely, deleted him from his Top 8.
To the the father's credit, the kid had been threatening to kill himself for weeks on MySpace. While that is a good enough reason to take his Internet away, it may have actually been a
great
warning sign that the kid had some serious issues... As it turned out, taking away his Internet was not a super helpful punishment.
Being cut off from the digital world, according to Schlicker, "felt like I was stabbed with a knife and it went straight through and no matter how hard I pulled, I couldn't pull out the knife..."
But one day, this seriously disturbed kid called in sick from school, faking his dad's voice
a la
a kid in an '80s movie. In fact, he stayed home from school to kill himself, like the same way most people stay home to sleep or watch
The Price is Right
for five straight hours. And to his credit, Schlicker really meant to kill
himself
, but with all that thinking time on his hands, he accidentally came up with a little game, a little plan: If his father came home after 4:00 PM, he wouldn't kill
himself -
he'd kill his dad instead. (This kid really would've made a great Batman villain.)
Obviously, his dad got home early, so the kid went into the kitchen and shot him in the back of the head. He called a friend (which is really what he should've done instead of going crazy about not being able to update his MySpace - people
had
friends before the Internet, I think) who convinced him to turn himself in instead of killing himself.
All of this just because this kid couldn't update his MySpace. In 2008.
(
Source
)
7
Facebook Love Triangle Results in High-Speed Car Chase, Death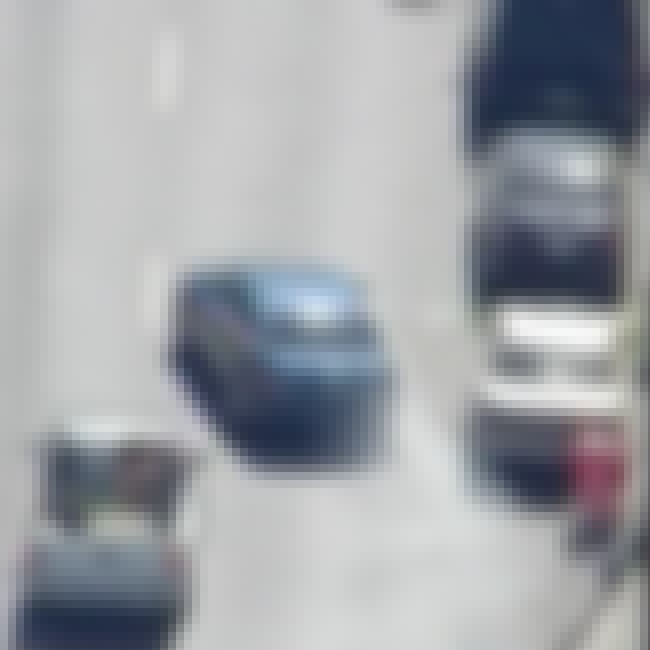 You'd think a Facebook feud couldn't lead to much worse than some unflattering tags and a few deleted wall posts. At the very worst, one might have to delete her profile, start a new one, and have to do a mass re-Friending-of-shame, right?
Well, for Torrie Lynn Emery, 23, and Danielle Booth, 20, it led to a deadly high-speed car chase.
The two women had been fighting on Facebook for months (over a guy, natch). When Torrie saw Danielle driving with a friend, she pursued them across town. She rammed their car several times until the others car's driver, Alesha Abernathy, ran a red light and was hit by a truck. Abernathy died instantly. Oh, also, Torrie's three year-old kid was in the backseat of her own car the whole time.
The dude they were fighting over had been in jail for over a year. But considering Torrie's about to be joining him, guess she's sort of… won? All it took was a little second degree murder.
Tracy Emery, Torrie's mother, said tearfully, "She made a mistake, but her intentions weren't to kill nobody. Her intentions were to fight." All things considered, she probably should have kept that particular fight to flirtatious passive-aggressive Facebook poking.
(
Source
)
8
Ex-Girlfriend Gets Murderous Over MySpace Photos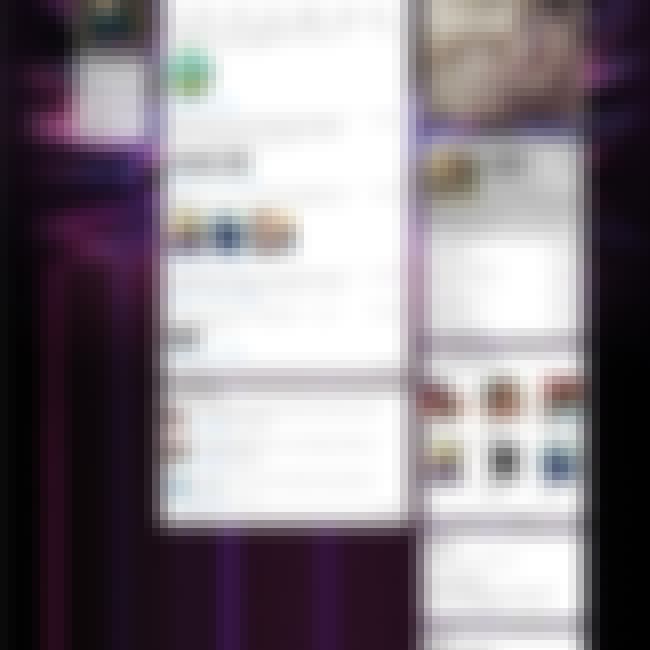 File this one under 'Reasons Why Flaunting Your New Relationship on the Internet Might Not Be the Best Idea,' as it might just lead to you being brutally murdered by your partner's crazy ex:
Sarah Ludemann and Rachel Wade had a vicious Internet battle.
In the months leading up to her murder, new squeeze Sarah
kept
posting gloating photos of herself with new boy-toy Josh, even though his ex-girlfriend, Rachel,
repeatedly
asked her to
plz stahp
. The two gals played a little harassment cat-and-mouse, dropping threatenings F-bombs into each others' voicemails, and Rachel even punched Sarah in the face a time or two.
Legit voicemail transcript: "Please tell me Sarah why you would be a dumb-a** c*nt and put a brand new picture of you and Josh at the beach on your MySpace. Seriously, I told you to watch your f*cking back and not to f*cking chill with him. I'm guaranteeing you that I'm going to f*cking murder you, I'm letting you know that now."
Apparently, the best reply to this would've been, "Thanks for the heads up, girl!"
Note: this all probably happened because of this dude's Twilight-caliber abs, or because they liked fighting over who was going to clean his mirror next.
Anyhoo, one night, Sarah went over to Rachel's house to taunt her a little more. After some squabbling, Rachel stabbed her in the chest with a kitchen knife, and was then like, "I'm done."
After being sentenced to 27 years in prison, Rachel revised her stance on cyber 'communication': "It's almost like you can threaten something or say whatever you want and possibly scare them and you don't have to face them at that moment." When you
do
face them, of course, arming yourself with a kitchen knife is strictly optional.
(
Source
)