crime

The 13 Most Fascinating Unsolved Hollywood Murders f p @

691k views

13 items

Follow

Embed
A list of unsolved Hollywood homicides and show business crimes, along with the stories, theories and mysteries behind them. Hollywood is a place of glamour (if you take classic movies as documentaries), and it can be a dangerous place if you're famous, partying too hard, becoming insanely depressed, or caught up with the "wrong" crowd.

People in LA with power and money tend to (sometimes appropriately) think that they're above the law, and often act accordingly.

And most times, the rich, famous, and well-known will do anything, even kill, to protect their reputations and careers. There have been many murders in Hollywood, most of which have been solved, but there are some famous Los Angeles crimes that remain complete mysteries, with an intriguing cast of suspects and multiple motives... but no answers. These are the thirteen most fascinating unsolved murders of actors, actresses, and celebrities.
Who was she?
43-year-old Wood was a successful actress, known for her roles in
West Side Story
and
Rebel Without a Cause
. Wood was married to the actor Robert Wagner at the time of her death. The two had a long-term, tempestuous relationship, having divorced in 1957 and remarried in 1972.
The Case
On the morning of November 28, 1981, Wood's body was found floating in a Catalina Island cove. The night before, Wood had been on a nearby yacht with her husband, Robert Wagner, and their friend, actor Christopher Walken.
Theories
In the aftermath of her death, authorities concluded that Wood had gone at night to take a dinghy to the dock, and simply slipped into the water. However, Wood and Wagner were seen fighting the night she disappeared, possibly about her closeness to Walken. Wood also had a lifelong fear of water, making the idea of her taking a small boat alone, as Wagner contended, difficult to believe. The boat's captain, Dennis Davern, wrote in a 2010 book that he believed Wagner was responsible for Wood's death, and that Wagner didn't search diligently for Wood when she was missing.
Where the Case Stands Today
For 30 years, Wood was classified as a victim of accidental drowning. However, Wood's case was reopened by the LAPD in November 2011. Davern now says he lied to investigators during the original investigation. Police have currently said that neither Walken nor Wagner is a suspect in their new investigation.
Captain Says Wagner Responsible for Wood's Death
Wikipedia: Natalie Wood
Was Natalie Wood's Death Foul Play?
Developments in Wood Investigation
Police Say Wagner Not a Suspect
Also Ranked
#41 on The Best Actresses in Film History
#19 on The Greatest Former Child Stars
#30 on The Greatest American Actresses of All Time
#19 on The Best Actresses Who Have Never Won an Oscar (for Acting)
see more on Natalie Wood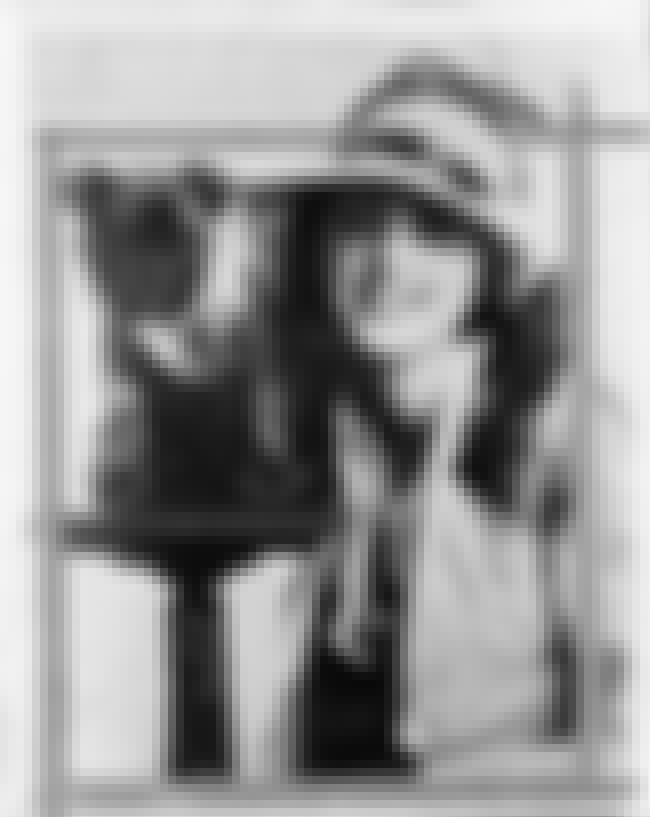 Who was she?
Rappe was a pretty, somewhat successful 1920s starlet who attended a Labor Day Weekend party celebrating Roscoe "Fatty" Arbuckle's signing a million-dollar contract with Paramount.
The Case
At the raging party, Rappe became ill in Arbuckle's hotel room. Arbuckle found her when he went to change clothes, and he and other guests were seen approaching Rappe. A doctor saw Rappe and stated she was drunk. Rappe continued to be ill at the hotel but did not make it to a hospital until three days later, when it was too late for treatment. She died of
peritonitis
from a ruptured bladder.
Theories
Bambina Maude Delmont, another party attendee, led the charges against Arbuckle, saying Rappe had confided to her that "Roscoe hurt me." Tabloids leapt into the story, with one theory holding that Arbuckle raped Rappe, and his weight (over 300 pounds) caused injuries that led to her death. Another theory was that Arbuckle raped Rappe with a foreign object, resulting in fatal internal injuries for Rappe.
Where the Case Stands Today
Arbuckle was arrested and tried for Rappe's death. His first two trials for manslaughter ended in hung juries, but he was acquitted in his retrial, and received an apology from the jury due to the complete lack of evidence against him. Rappe may not have even been a victim of murder; instead she may have received an illegal abortion, which could have caused the peritonitis that killed her. Though Arbuckle was acquitted, he had been found guilty in the court of public opinion and couldn't find work for years. He appeared in some comedy shorts in 1933, but this comeback ended when he died in his sleep of a heart attack soon after.
Wikipedia: Virginia Rappe
About the Fatty Arbuckle Scandal
Crime Library: Fatty Arbuckle
see more on Virginia Rappe
3
The Black Dahlia (Elizabeth Short)
Who was she?
Short was a 22-year-old who worked as a waitress while hoping to make it in Hollywood. She disappeared on January 9, 1947. A passerby discovered Short's mutilated body in a residential section of L.A. on January 14, 1947.
The Case
Short's corpse was cut in half, and her face had deep gashes. Marks on her wrists indicated she'd been tied up and possibly tortured. A lack of blood at the scene meant she had been killed elsewhere and dumped in the vacant lot where she was discovered. The attractive victim and gruesome murder garnered a lot of press attention. The press started calling Short the Black Dahlia (possibly a reference to Short's dark hair and the recent release of a film called
The Blue Dahlia
).
Theories
The police had a huge suspect pool that included all the men Short had dated and medical students at LA area colleges (who had the surgical knowledge needed to sever Short's body). One later theory is that Dr. Walter Bayley, who lived near the lot where the body was found and whose daughter was a friend of the Short family, was the killer. He died suffering from a brain disease that may have made him more violent and it was rumored he'd been blackmailed by a former mistress about some misdeed.
Where the Case Stands Today
At the time, the killer followed the case in the papers, even going so far as to mail the contents of Short's purse to an LA paper. The case has stayed in popular culture through the years, most notably with James Ellroy's novel
The Black Dahlia
, but no one has ever been arrested for the crime. Given the large suspect pool and the time that has passed, the murder may never be solved.
Wikipedia: Black Dahlia
Wikipedia: Black Dahlia Suspects
America's Most Wanted: Unknown Black Dahlia Killer
Crime Library: Black Dahlia
Who was she?
Monroe, born Norma Jeane Mortenson, was a famous actress, known for her roles in movies such as
Some Like It Hot
and for her relationships with powerful men of the day, from Arthur Miller to Joe DiMaggio to JFK.
The Case
On August 4, 1962, the 36-year-old Monroe died in her Brentwood home. Her housekeeper and psychiatrist discovered Monroe naked in bed with an empty bottle of sleeping pills nearby.
Theories
Before her death, Monroe had been hospitalized for psychiatric problems and was receiving long-term psychiatric care. Her death was ruled a probable suicide. But many believe Monroe was murdered, possibly to make sure she wouldn't talk about her liaisons with both JFK and his brother, Robert. Although Monroe's affair with JFK had been talked about in Hollywood for some time, her birthday serenade of the President in April 1962 made more people aware of the connection.
Where the Case Stands Today
Although rumors and speculation continue, there is no more definitive answer now about Monroe's death than in the 1960s.
Crime Library: Marilyn Monroe
On This Day: Monroe found dead
Also Ranked
#51 on The Best Actresses in Film History
#85 on The Greatest American Actresses of All Time
#62 on Famous Women You'd Want to Have a Beer With
#13 on The Conspiracy Theories You Believe Are True
see more on Marilyn Monroe
Who was he?
Reeves was an actor best known for playing Superman in the 1950s TV show.
The Case
Reeves died of a gunshot wound to the head on June 16, 1959. He was in his Benedict Canyon home at the time, as were his fiancée Leonore Lemmon and three other guests.
Theories
Although ruled a suicide, the fact that the others in the house waited to call the police and that stray bullet cases were found by the body led some to believe Reeves was a victim of homicide, not suicide. He had been having an affair with Toni Mannix, the wife of an MGM executive. One theory holds that the jilted Toni had Reeves killed, another that the cuckolded husband, Eddie Mannix, used his underworld ties to have Reeves killed.
Where the Case Stands Today
In 1999, a Hollywood publicist, Edward Lozzi, claimed Toni Mannix confessed to killing Reeves. However, no proof was offered or found, so the case remains an official suicide.
IMDB: George Reeves Biography
On This Day
Wikipedia: George Reeves
Also Ranked
#42 on The Best Actors in Live-Action Comic Book TV Shows
#69 on Which Actor Would You Bring Back for One Final Movie?
see more on George Reeves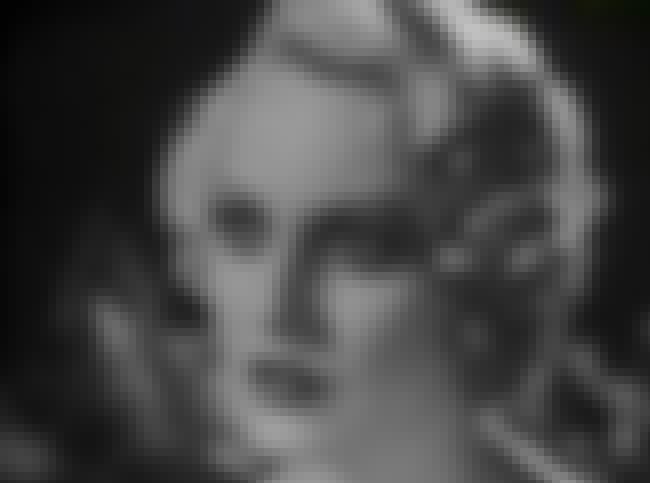 Who was she?
Born in 1906, Todd was a successful film actress who worked during the 1920s and 1930s. She appeared in Marx Brothers hits such as
Horse Feathers
and
Monkey Business
.
The Case
Todd had opened a restaurant called Thelma Todd's Sidewalk Cafe and lived in an apartment above it. On December 16, 1935, she was found inside her car, which was parked near her restaurant. It was determined that she had died from carbon monoxide poisoning.
Theories
Although first considered a case of accidental poisoning, the death was ruled a suicide; Todd had been experiencing financial difficulties. But blood spots found in the car and on Todd's face led some to believe she had been killed. She had just divorced a man whom she'd accused of spousal abuse, and some speculated the bad feelings from the split led her ex-husband, Pat DeCicco, to kill her.
Where the Case Stands Today
Todd's body was cremated, so no thorough autopsy was ever carried out. The case remains an official suicide, with no new evidence to support the theory of murder.
Wikipedia: Thelma Todd
The Mysterious Death of Thelma Todd
see more on Thelma Todd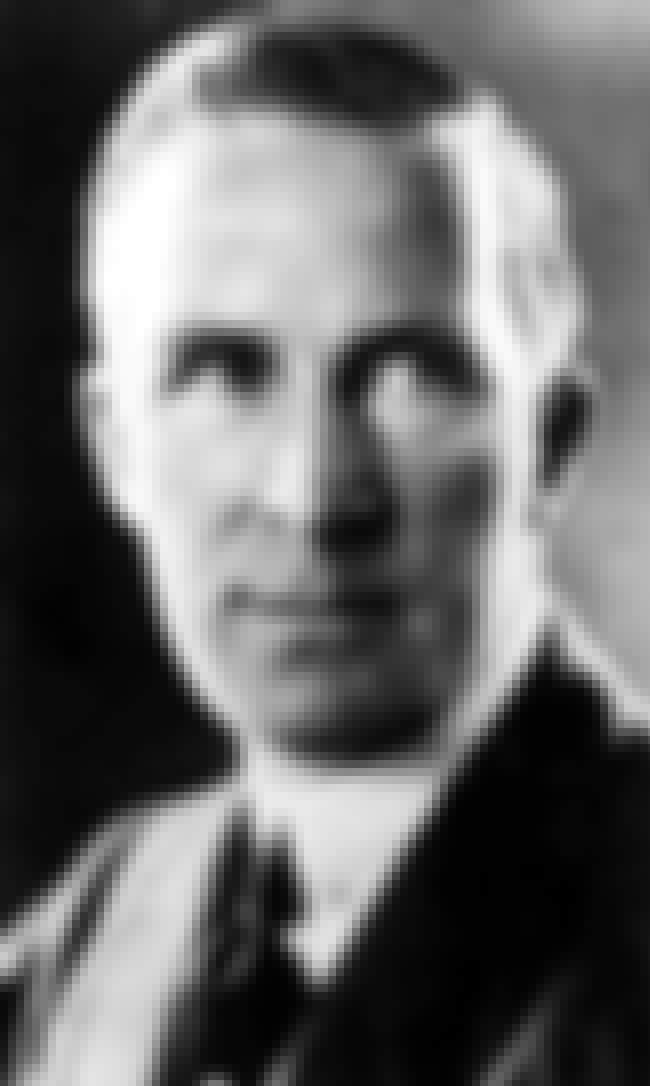 Who was he?
Taylor was a successful silent film director, who debuted with
The Awakening
in 1914 and worked in Hollywood until his 1922 murder.
The Case
Taylor's corpse was found in his bungalow on the morning of February 2, 1922. He had been shot in the back. He had last been seen by his friend Mabel Normand the night before. After she left him at approximately 7:45pm, anyone could have entered his house and shot him. After Taylor's body was found, a crowd gathered in the house before the police arrived, making evidence collection nearly impossible.
Theories
His former and current valets were initially suspected, but the fact that Taylor still had his diamond ring and cash in his wallet made people discount the idea of robbery. Taylor had been helping his friend Normand with her cocaine addiction and working with law enforcement to catch her drug dealers, which may have made the criminals target him. The actress Mary Miles Minter had an unrequited crush on Taylor, which made her and her mother suspects as well.
Where the Case Stands Today
An actress named Margaret Gibson confessed to the murder in 1964, but no corroborating evidence was ever found. Taylor's murder remains unsolved, and at this late date it is unlikely that the killer will ever be known.
Crime Library: William Desmond Taylor
IMDB: William Desmond Taylor Biography
Wikipedia: William Desmond Taylor
LAist: Who Killed William Desmond Taylor?
see more on William Desmond Taylor
Who was she?
Chasen was a well-known Hollywood publicist. At 64, she had had a long career in Hollywood, and was known for helping the films she publicized win Oscars.
The Case
Chasen was returning home from the world premiere for
Burlesque
on November 16, 2010, when she was shot multiple times in her car in Beverly Hills. She died at the scene of the shooting.
Theories
Police believe Chasen was shot in a robbery attempt that went wrong. But Chasen's purse was left at the scene. The main suspect, Harold Martin Smith, killed himself in 2010 when police tried to search his apartment building, leaving many unanswered questions. Smith had bragged that he had been paid $10,000 to kill Chasen. But some believe the murder was a professional drive-by shooting that Smith had little to do with, as his only means of getting around L.A. was a bicycle.
Where the Case Stands Today
Smith used the same gun to kill himself that Chasen had been shot with and left no clues as to who, if anyone, may have hired him.
Man in Inquiry Shoots Self
Chasen Death: One Year Later
Chasen Death Looks Professional
Chasen Murder Solved?
see more on Ronni Chasen