film

The 14 Hottest Best Friends from Chick Flicks f p @

723 votes
130 voters
412k views
14 items
Follow
Embed
There's nothing more important to a leading woman in a romantic comedy than her best friend, because she sees her through the toughest of times -- but the lead woman herself is a terrible friend. The best friend is usually not only less neurotic, more down to earth and a little more "alt" looking; but generally more understanding and, realistically, more of a dream girl than any lead in most chick flicks. So, in honor of the girls in all the movies we always watch to try and get laid, here are the hottest best friends in the history of chick flicks.

Who are the hottest best friends in chick flicks? Take a look at these 14 ladies and see for yourself. You got some excellent choices on here. These are the hottest best friend characters from the sexiest chick flicks of all time.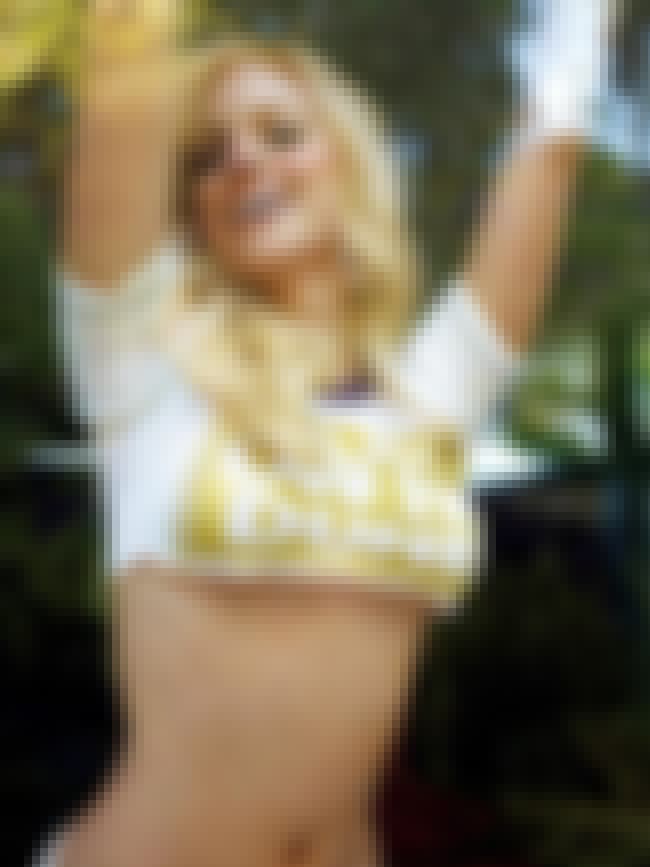 Played the best friend:
The Hot Chick
Anna Faris played Rob Schneider/Rachel McAdams's best friend in this movie and slowly fell in love with Rob Schneider, which means that she adheres to the rules of this list in that she 1) is the lead girl's best friend before she finds her true love and 2) decides to settle for a guy waaaaaaay below her league just because he happens to show her more attention that anyone ever has.
The fact that a girl as adorable as Anna Faris would ever "settle" for anyone is absurd, but the fact that her, as a funny and awesome chick, would ever do this for you, the common man, is an awesome concept.
And these lingering thoughts, as well as the score in whatever game's currently playing, what you need at the grocery store, or what 15 second clip is going to get you through the night, are what gets most men through romantic comedies. Having someone as hot as Anna Faris doesn't hurt either.
Also Ranked
#87 on The Best American Actresses Working Today
#54 on The Most Trustworthy Celebrities in the World
#67 on Famous Women You'd Want to Have a Beer With
#21 on Who Is America's Girlfriend in 2017?
see more on Anna Faris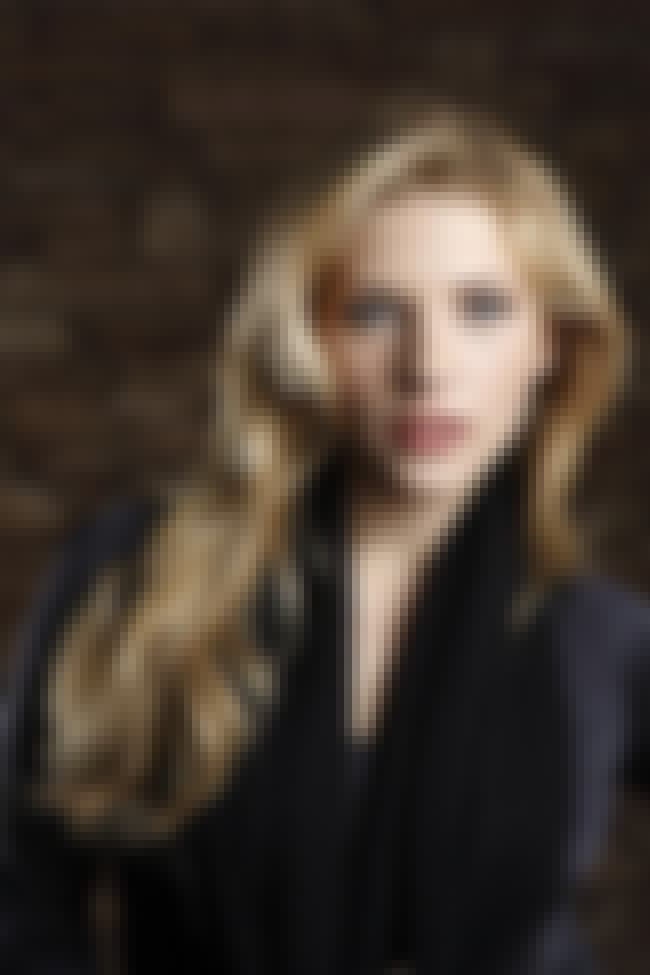 Played the best friend:
Killers, Love & Other Drugs, Two Weeks Notice, Failure to Launch
She's pretty much a strictly "best friend" actress who tends to be the second banana, BFF or next-in-command to women like Sarah Jessica Parker, Katherine Heigl or Anne Hathaway by playing their sister.
The great thing about her is that she's unknown enough for her to actually give you a chance at a bar if you actually have your s**t together, but she's not small-time enough for her to pull a real-life-Apatow and fall in love with a slacker just for the s**ts and giggles.
She's an undeniably beautiful girl that has some sideline parts in a LOT of romantic comedies, yet seems to blend in to the underwear-modelesque mold that most painstakingly-white families fit into in your run of the mill romantic comedies that you have always been dragged to, will probably get dragged to today and will get dragged to for the rest of your life.
So get to know these names, get to know what you can enjoy when you see them and get ready to dive into a whole new world in your own head when you decide that yes, getting laid is worth $24 and 2 hours of your life that you could be spending watching video games.
see more on Katheryn Winnick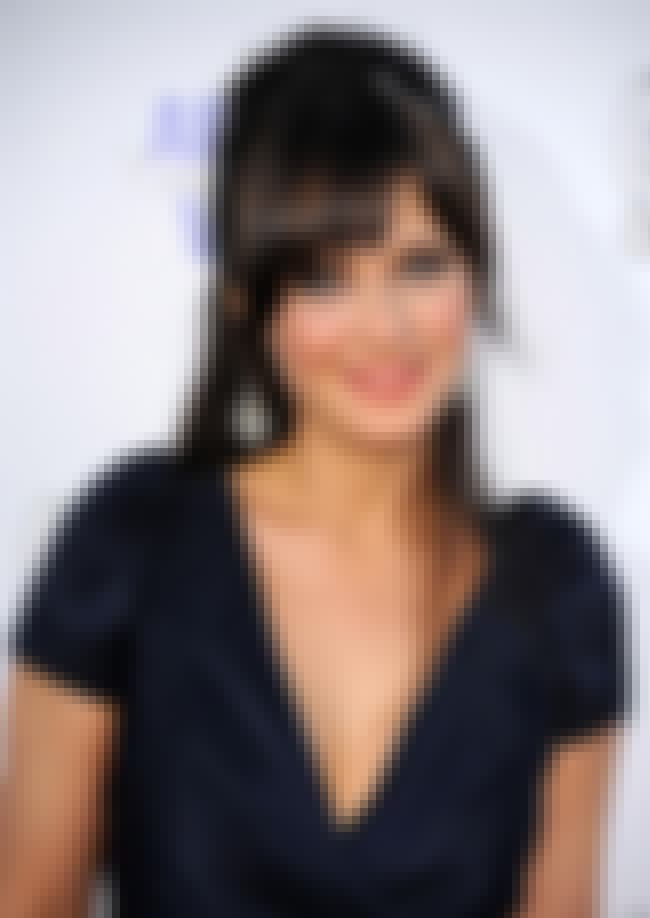 Played the best friend in:
Failure to Launch, The New Guy
Zooey Deschanel
(who is so adorable that she wears stuff like
THIS
to awards shows) is the ultimate best friend. She's the perfect example of why this list was made. In Failure to Launch, she's the chick who tries to get Sarah Jessica Parker not to date Matthew McConaughey, which in of itself, qualifies her to be at the top of this list (not to mention that she's arguably the most beautiful woman on earth -- at least until Natalie Portman has that baby.)
In chick flicks, Zooey Deschanel (before she turned into the Indie Queen of the world/
Katy Perry if she had self respect, talent, smaller boobs and intelligence
) used to play the role of the girl who would be at home waiting for the main character to come home from a s**tty date.
In Failure to Launch (her most prominent best friend role) the audience completely fell in love with the girl who snubbed Matthew McConaughey, was a LOT hotter than the lead (unless you're the main guy from that movie Zoo) and, most importantly, was the best actress in that crappy movie my girlfriend made me watch. Twice.
She, much like all best friends in romantic comedies (i.e. most hot chicks on this list) settled hardcore for one of Matthew McConaughey's douchey, man-child friends which makes her that much hotter than 99% of chick flick leading women because it means that we, yes
we
, have a chance.
Here are some examples of why if she was best friends with the girl you were seeing, you'd be inclined to make her break girl-code in the worst possible way:
HERE
is a picture of Zooey hanging out, drinking a beer, in only a bra and corset. As one does.
Katy Perry vs. Zooey Deschanel: Enter the Fist
HERE
she is in a see-thru top, at some show that she probably got paid as much as you make in 6 months to be at.
And HERE
she is in the most holy of garments... the yoga pants. God bless the creator of these fashionable ogle magnets!
Also Ranked
#12 on The Best Actresses Who've Never Won an Emmy (for Acting)
#15 on The Most Trustworthy Celebrities in the World
#61 on The Best Living American Actresses
#40 on Famous Women You'd Want to Have a Beer With
see more on Zooey Deschanel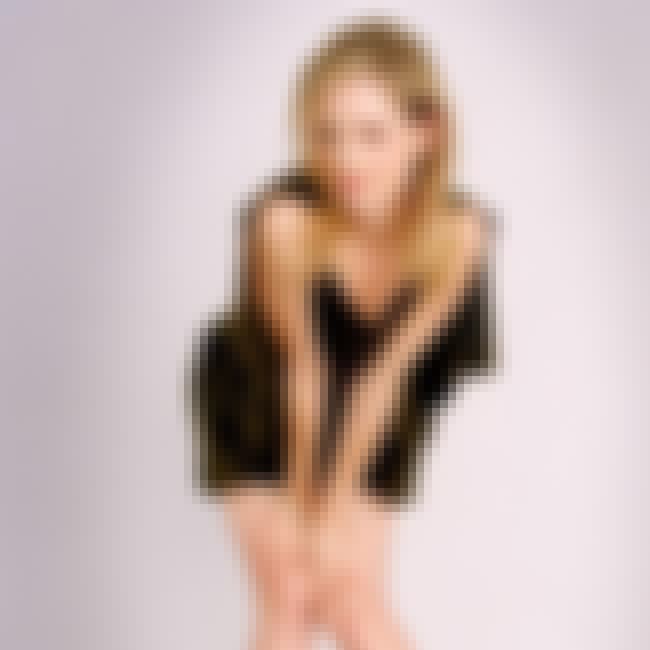 Played the best friend:
27 Dresses, 13 Going on 30, What Planet Are You From? (yes, a Garry Shandling movie), Love Happens
Judy Greer looks like THIS. She plays the best friend in a lot of stuff, or at the very least the "second banana" in the hot chick outfit.
I have been in love with Judy Greer for years. (Especially her turn on
Arrested Development
where she constantly flashes everyone!)
Judy Greer is that character actress you see in absolutely everything. In the "Played the best friend" field, I really just could've written "Everything."
You recognize her. She always plays someone who's not all that attractive, yet somehow, for some reason, completely sexually charged.
Also, another great thing is that she'll do whatever is needed for a role. So whatever role she's in, she's usually the better choice (except in that one Jennifer Anniston movie.) Here's a list of shows/movies where she plays some kind of sex-crazed chick: Californication (Hooker, has blow done off her back), Arrested Development ("Kitty" the Secretary), Archer (the desperate secretary that always tries to bang everyone), Modern Family (Phil's ex-girlfriend who comes back and tries to bang him), and the list goes on...
Judy Greer has a tendency, though, even though she's one of those chicks that you'd take home and would have an unforgettable night with, to play the best friend, second in command or sister in romantic comedies starring people like Jennifer Anniston. Which, from a casting perspective is pretty understandable, but when you look like THIS, it's weird that Hollywood can make you almost undesirable.
So here is the internet's salute to you, Judy Greer. You are always sidelined, yet deserve to be the main love interest a LOT more often. You are hot, a great comedic actress, and we all want to bang you.
see more on Judy Greer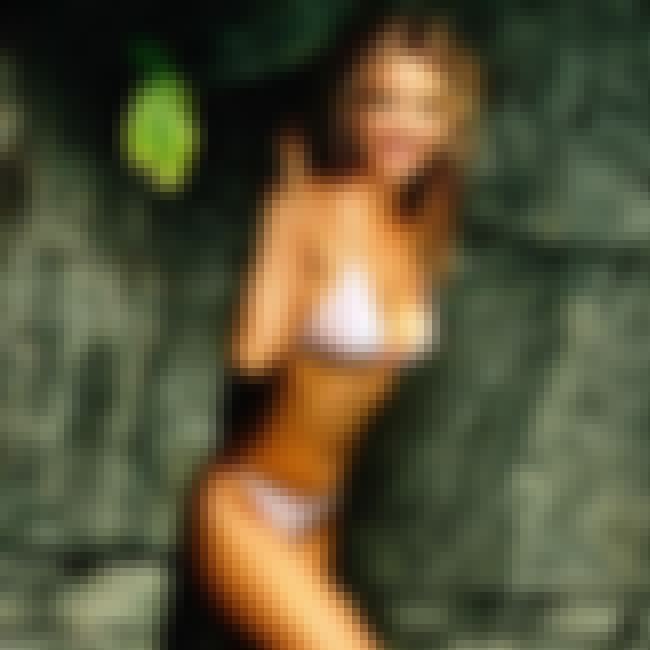 Played the best friend:
You, me and Dupree
Amanda Detmer either plays the best friends in bigger budget chick flicks, or the main love interest in direct to video chick flicks (or post-American Pie National Lampoons fare.)
She always plays the innocent type who the main character needs to change for or the unnattainably hot girl that only a nerd that doesn't have his s**t together, yet has an unbelievable amount of luck, can possibly get through to.
HERE is a great picture of her that proves that she deserves to be on this list. Thank your lucky stars that Amanda Detmer is there to make the pain of seeing a movie like the ones she's in better.
see more on Amanda Detmer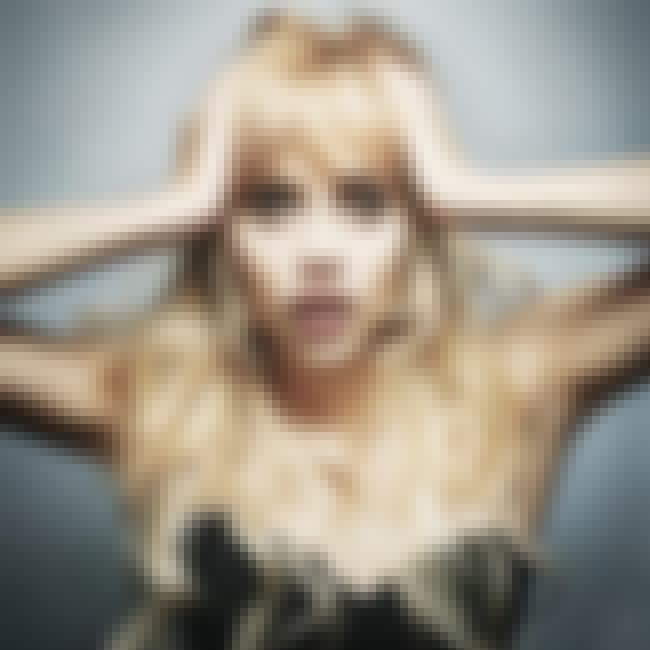 Played the best friend:
Clueless
Brittany Murphy played one of the most hotly-turned-around and amazingly madeover women in romantic comedy history: Tai. She was a girl who had the awesome, one-of-the-guys mentality who was turned into one of the "queen bees" and then once they realized they were all being bitches, settled comfortably in the middle where she ended up being pretty much any straight dude's dream girl.
Sure, she was a little rough around the edges at first, but Tai from Clueless (that I watched in the '90s much more than any straight man with an incurable crush on Alicia Silverstone should have) is one of the greatest dream girls in the history of comedies revolving around women learning something about themselves and then making it so that the dudes that they're interested in can handle them.
Also Ranked
#82 on People We Wish Were Still Alive
#29 on Which Actor Would You Bring Back for One Final Movie?
#33 on The Greatest '90s Teen Stars
see more on Brittany Murphy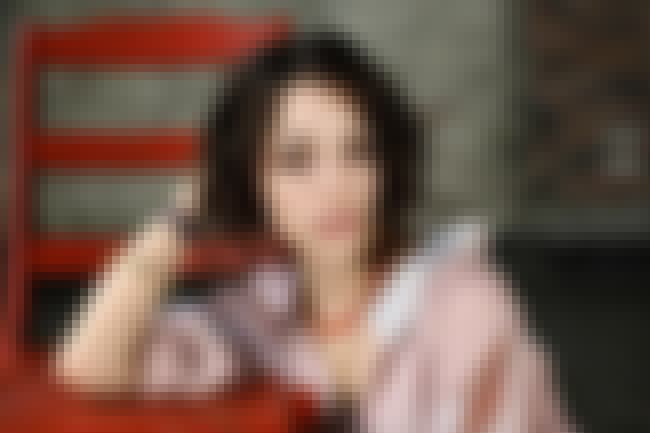 Played the best friend:
No Strings Attached,
Juno
Olivia Thirlby is 100% legal. Let's be clear. She's about 25 and always plays teenagers, but she's 100% legal.
She played the cute best friend with the amazing legs in Juno and the best friend/confidant/sister in the new movie that has like a million Natalie Portman sex scenes in it yet no nudity called No Strings Attached.
She was supposed to be starring in a movie called Jack & Diane with Ellen Paige before they both backed out, unfortunately, because the movie synopsis, I s**t you not, reads like this:
(From IMDB) Jack and Diane, two teenage girls, meet in New York City and spend the night kissing ferociously. Diane's charming innocence quickly begins to open Jack's tough skinned heart. But, when Jack discovers that Diane is leaving the country in a week she tries to push her away. Diane must struggle to keep their love alive while hiding the secret that her newly awakened sexual desire is giving her werewolf-like visions.
That would've been unbelievably awesome. Instead it's now started the now-often-forgotten Jena Malone and some girl whose name is actually Juno (Temple.)
see more on Olivia Thirlby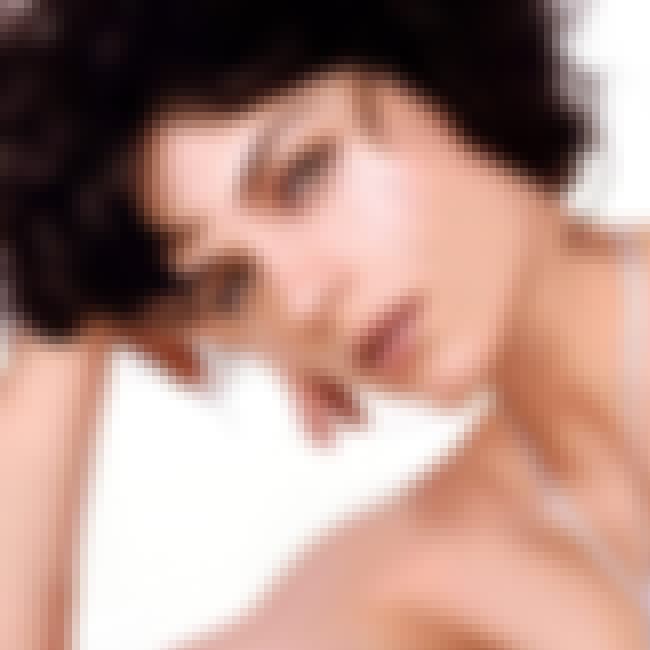 Played the best friend:
The Sweetest Thing, Cruel Intentions
Although Selma Blair often plays chicks that aren't really the hottest, but more so (and I really hate to use this term, but please, it's actually pretty astute) "grenades" of the groups that she's in in romantic comedies, she really tends to have this weird "I can show you an insanely better time than any of these other bitches" air to her that makes her indescribably sexy.
Selma Blair has gotten down before, and she also photographs well, as seen
HERE
, here and
HERE
.
She'll do anything for a role, which really makes her one of the greatest sexy actresses in film history (including that amazing Cruel Intentions kiss with Sarah Michelle Gellar,) but one that you can definitely look forward to seeing in any movie that you might be dragged to here and there.
Also Ranked
#13 on Actors Who Peaked In The '90s And Deserve To Make Comebacks
see more on Selma Blair