worst of 2011

The 20 Absolute Worst Parents of 2011 f p @

67k views

20 items

Follow

Embed
From a sword-fight punishment to a grade-school boob job, these are the craziest, weirdest and sometimes tragic news stories about horrible, moral-free parenting from 2011.

Sadly, in most of these cases the children did nothing to deserve the injuries, humiliation or even death that their so-called caregivers bestowed upon them. Even worse, many of them were infants or toddlers, completely unable to fend for themselves. As heinous as the actions of these adults are, it's a safe bet that these criminals and mis-doers won't be winning any Parent of the Year awards.
1
Drunk Father Appoints 9-Year-Old Daughter Designated Driver
It's never a good idea to drink and drive, but to drink and then make your 9-year-old daughter take the wheel shows even poorer judgement. That's what happened when Detroit-area-resident
Shawn Russell Weimer
decided he was too inebriated to competently navigate the roads, and had his child take over his duties.
The father-daughter duo were pulled over by police after a concerned citizen, who had been driving behind their van, called 911. Video footage from a gas station shows the little girl pulling up to the pump, stepping out of the driver's side and then entering the station's store along with her father. Reports say that he bragged to customers about his "chauffer."
2
Dad Makes Daughter Sword Fight
In an odd and archaic punishment strategy, father Fremon Seay of Washington forced his 16-year-old daughter to wield a wooden sword and engage in medieval battle with him for two hours until she collapsed. He did this after beating her with a tree branch. Mother Julie Seay, who ironically works at the Loving and Learning Childcare Center, watched without stopping the abuse. Authorities filed charges against both parents.
The daughter ended up with major bruising all over her body. Fortunately, she was spared any serious injuries. In defense, her father stated that he figured that at 16, his daughter was old enough to hold her own in sword combat. Um, sure.
3
Mother Buys Boob Job as Birthday Present for 7-Year-Old
This may well be the most disturbing birthday present ever bestowed upon a little girl, though not entirely surprising coming from a mom nicknamed the "Human Barbie." Along with a new computer and a vacation, British mother Sarah Burge presented her 7-year-old daughter with a voucher for breast augmentation.
The girl cannot use it until she is 16, and one would hope that no plastic surgeon would be creepy enough to perform the operation on a grade-school patient, anyway. Really, the sad part is the idea that that this woman is telling her impressionable child that she isn't pretty enough and needs alteration. And as if the boob-job birthday gift were not enough, this same mom has already given her 15-year-old daughter Botox.
4
Mother Beats Baby, Blows Pot Smoke in Face
Plenty of parents get frustrated when their babies won't stop crying, but few have the audacity to try marijuana as a solution. Of course, when 21-year-old Jessica Callaway attempted this method, it was not before trying to beat her infant into submission.
Video footage taken by Callaway's neighbor show her yelling at the 10-month-old, ordering her to "shut the f*** up before I kick you in the mouth" before slapping the child. The neighbor captured the footage on her cell phone, unbeknownst to Callaway. Police arrested the badly-behaving mom, who chalked up her actions to frustration over picking out an outfit to wear for the evening.
5
Mom Attempts to Sell Daughter's Virginity
Felicia McClure
of Utah was charged with multiple sex felonies against a minor after she attempted to offer her 13-year-old daughter's virginity to a man named "Don" for $10,000. The mother had reportedly taken trips to Victoria's Secret with the man and her daughter, so that the girl could model underwear for him before the deflowering.
McClure had also sold pornographic photos of the girl to another man, known only as "Will."
Fortunately, the ill-conceived virginity sale never when through. McClure's boyfriend alerted police to the situation after finding text messages describing the deal. Mclure's charges could land her life in prison.
6
Mom Handcuffs Daughter Over Facebook Post
Arvada, Colorado mom Angela Martin was not pleased when she came home at night to find the words "vagina vagina vagina" on her teen daughter's Facebook page. The angry mother demanded that her daughter remove the post, and requested her password to no avail. An argument broke out between the two, and Martin proceeded to restrain her 14-year-old child in handcuffs.
According to reports, the daughter fled the home and went over to a neighbor's house, still wearing the silver bracelets. The neighbor called the police, and ultimately Martin received her own set of cuffs when authorities showed up and took her in. She was charged with misdemeanor offenses.
7
Drunk Mom Passes Out at Bar with 4-Year-Old in Lap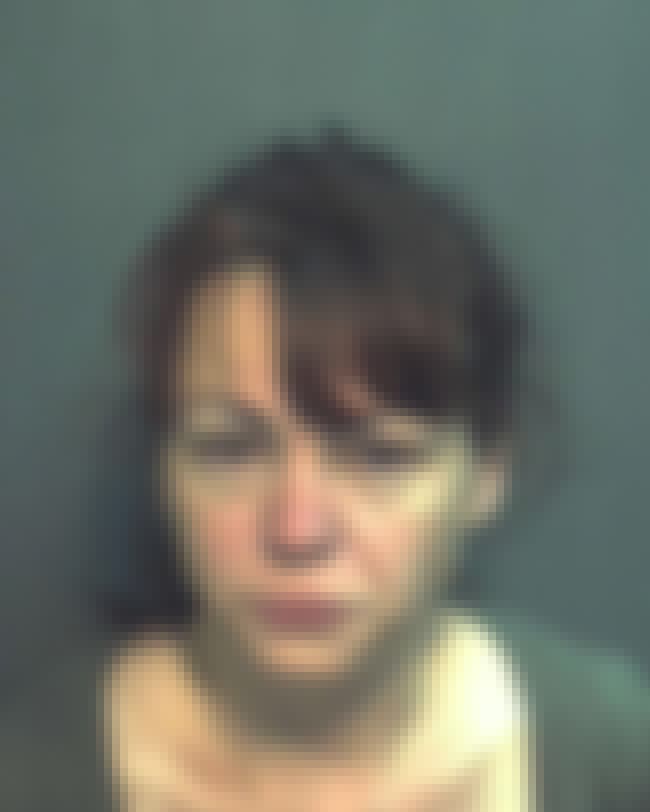 Ocoee, Florida mom
Kira Logsdon-Mitchell
really needed a drink. So she pulled into local watering hole Frank's Pub with her 4-year-old son in the car, and left him there for 20 minutes while she went in to throw back a few. Perhaps recognizing the dangers of her parental neglect, she then returned to the vehicle to retrieve the toddler, returning to the bar with her wee one to continue her drinking binge.
The bartender, appalled at the mom's behavior, dialed 911 out of concern for the boy. By the time the authorities showed up, the woman was passed out with her child in her lap. After a breathalyzer test revealed that Logsdon-Mitchell's BAC was triple the legal limit, police arrested her and filed three counts of child neglect.
8
Two Children Forced to Live in Home with Over 100 Cats
Two children, aged 7 and 12, were
taken into protective custody
after officials raided their house of 110 cats. The house was being used for an illegal rescue operation called Cat Connection Rescue Network, Inc. Five adults lived with the children and the hoard of felines.
To protect themselves from the high levels of ammonia wafting through the residence, rescue workers had to don gas masks as they removed most of the animals. Although the owner of the house is said to have looked after the cats well, a lack of adopters led to a dangerous build-up of critters, creating unhealthy conditions for children (or anyone else).