culture

The 20 Absolute Worst Parents of 2012
Parenthood is not easy. Bad parenting, however, appears to be quite simple if the bad dads and moms of 2012 are an accurate example of parents this year.
From parents who have more children that they can possibly handle (one, for most of them), to cruel and bizarre punishments, to downright lack of care for children whose lives they've been charged with, these are the most awful parents from around the world in 2012. Just 2012. And in case you're wondering, this isn't even a full recollection of the gross neglect of people who have sex with their kids or put them in microwaves or drown them in the tub; these are just the bizarre and unbelievable examples of the worst parents of the year (since our last list of
The 10 Absolute Worst Parents of 2012 (So Far)
was published).
Be aware that child abuse is unsettling, and this is a list of bad parents that have engaged in the worst of the worst behavior so while seeing some of these instances might assuage you of some of the guilt you feel for spanking your child this morning, there's also a lot of mentally jarring images and accounts on this list of awful people.
Who are the worst parents of 2012? Read here and find out.
1
Local News Alerts Parents They Left Child at Chuck E Cheese
Even as an adult, Chuck E Cheese's can be a magical place where you forget about everything that doesn't involve pizza and/or the acquisition of a fat mess of prize tickets.
In fact, it's so easy to become fixated on tokens, tickets and rides that you might even forget who you showed up with. You know, like, your kid.
This is 3-year-old Harmony, who lives in Bel Air, MD along with her parents who split custody of their daughter. On the night Harmony was left at the pizza eatery, she and her parents had arrived with a large group of children and adults, and when it came time to leave, each parent went to their respective home sans-child, assuming the other had the girl.
After running free in the house of mouse for a while, Harmony approached an employee to say she was thirsty and, when a search for her guardians came up empty, the police were called. Authorities waited 90 minutes for someone to return and claim the girl, but ended up taking her to the precinct and getting her picture up on the news when no one did.
Around 11pm when the news came on, the parents were alerted- by their local newscasters- that their child was in police custody. Regrettably, since it was decided to be a case of inadvertent abandonment, neither of the parents ended up in jail.
2
Couple Runs Strip Club in Home Full of Foster Children
If you've ever been to Los Angeles, you might have noted that there are PLENTY of strip clubs, topless bars, and the like to keep the attention of even the most perverted tourist. Crazy Girls, The Seventh Veil, Girls, Girls, Girls; they're all open most of the day and ready to take your money. You've heard of them through song and story, but one you probably haven't heard of is "Exotic Zone" in Riverside County. Why haven't you heard of it?
Because it's the bottom level of Gregory and LaQuron Lacy's house where seven foster children lived.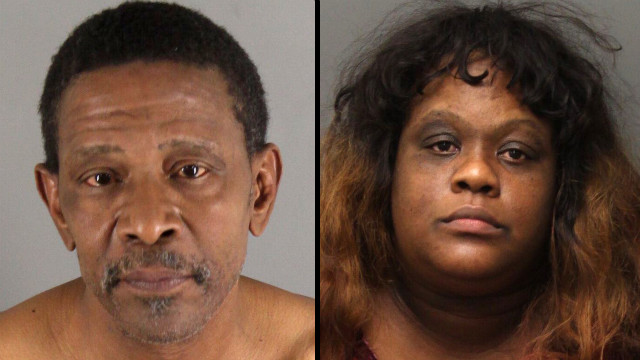 No joke, the couple converted the bottom level of their two-story home into a strip club complete with a platform, pole, and a private room for patrons. Police discovered the establishment while executing a warrant for an unsolved murder where a body was randomly found on the couple's front lawn a couple months earlier. While that case is still unsolved, they did discover that the children had been beaten, starved, and some sexually abused while in the care of the couple. The children have since been relocated.
Source:
CNN
3
Child Kept in Chicken Coop and Disciplined Using Shock Collar
When you've only had experience raising three boys, it can come as a bit of a shock to a couple to have to deal with raising a girl, especially when she's the youngest of the four children. Most parents learn as they go or consult other parents for advice; Diana and Samuel Franklin decided anything but outfitting their 15-year-old daughter with a shock collar and keeping her alternately in an old outhouse and a chicken coop as punishment was the only way to go.
Neighbors complained to authorities in Butler, GA, saying they knew the girl was being abused. Police agreed and arrested the girl's parents and charged them with 20 counts of first-degree cruelty to children and 12 counts of false imprisonment.
No word on whether they enjoyed the irony of themselves being locked up in a small cell as punishment.
Source:
Huffington Post
4
Mom Injects Daughter With Heroin Over 200 Times
This is Brandi Baumgardner.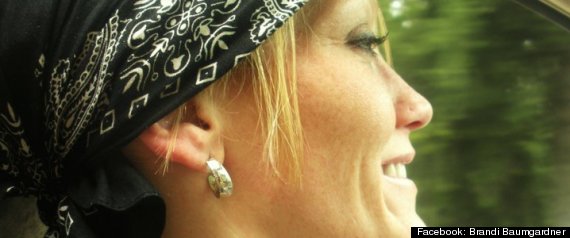 She is accused with injecting her daughter with heroin
over 200 times
.
There is no way to make this woman sound like a decent human being. She started smoking pot with her daughter when the child was 12. By 14, she was helping the girl shoot up heroin when she was too "dope sick" to do it herself. She used her daughter to obtain drugs from hospitals by having her fake illnesses, and is even accused of having her daughter trade drugs for sex with a 21-year-old man.
Gross.
Source:
Huffington Post
5
Pimp Known as Fatty the Maneater Prostitutes 14-Year-Old Daughter
Assuming you're in the market for a prostitute, is "Fatty the Maneater" really the pimp you want to be doing business with? Apparently, there were enough people saying "yes" to keep 34-year-old Betsian Carrasquillo Penaloza in the business of pimping (it ain't easy!) out her 14-year-old daughter and her underage friends.
In San Juan, Puerto Rico, word of the services offered by the Carrasquillo family made their way to US Federal Agents who were told it would cost $500 for sex with the daughter and an additional $250 for each of the other girls. Agents arrested the mother/pimp of the year on charges related to prostitution.
Source:
Huffington Post
6
9-Year-Old Made to Run Until She Died
Jessica Hardin and Joyce Hardin Garrard are awful people.
The 27-year-old stepmother and 46-year-old grandmother of Savannah Hardin did not take kindly to the fact that the
9-year-old
girl, charged to the pair while her father was overseas, ate some candy bars and lied about it.
Instead of putting her on a time out in the corner, they sent the girl to run around the property adjacent to their trailer in Attalla, AL for an indeterminate period of time. After about three hours, the girl collapsed into a fit of seizures, and was hospitalized with severe dehydration.
Savannah died in a Birmingham hospital on a Monday, the stepmother and grandmother were arrested two days later on Wednesday, and shortly after being taken into custody, Jessica Hardin gave birth to another child. Circle of awful parenting.
7
Boy Mauled to Death at Zoo After Mother Puts Him on Railing for Better View
Admittedly, there are a lot of jerks who die/get seriously injured at the zoo but it's always sad when idiots get their kids involved in their careless activities.
This November, at the Pittsburgh Zoo & Aquarium, a mother took her 2-year-old to see the wild African painted dogs, and stood him up on an inclined railing to see the dogs below. The incline was designed to slope backwards, so that if a child does manage to scale the 4-foot wooden barrier around the viewing area of the dog pit they're more likely to fall backward than forward. Sadly, this child went head-first into the dog pit, first settling into a safety net below the wall, then bouncing another 11 feet into an enclosure where 11 of the dogs were waiting.
Zoo officials responded immediately and tried to disperse the pack of dogs from the child, but several lingered and one was fatally shot when it failed to cease its aggressive response to the boy's presence. Medical examiners' reports note that the boy survived the fall, but not the dogs.
Source:
Chicagoist
8
Mother Tries to Sell Baby in a Classifieds Ad
I should start out by saying I'm impressed that anyone even thinks of using the classified ads in the newspaper as a place to sell things anymore, what with Craigslist and the like readily available to list anything from comic books to oh, babies.
Brittany Hill, a 26-year-old from Dallas, was maybe a little unfamiliar with the online listing forums and decided she'd sell her baby the old-fashioned way: in the newspaper.
If this woman offered to sell you her baby, how much do you think you'd have to pay? $10,000? $20,000? Nope, Brittany Hill was willing to sell you her baby for the bargain price of $4,000 ($1,000 for every month she'd already dealt with the child). A woman from Florida actually saw the ad, contacted Hill about buying, went to Texas to pick the child up, then got cold feet and alerted authorities who took the child into protective custody.
Source:
Examiner