babes

The 19 Hottest Girls Who've Turned Down Playboy f p @

89k votes
12k voters
7.5M views
19 items
Follow
Embed
List Rules Hot Women You Won't Believe Said No to Playboy
Prepare to gather up your magazines, curl up in a ball, and weep openly. These smoking women have shown plenty of skin on camera, teased the hell out of you but have refused to bare it all, even for millions of dollars. From reigning babe Jessica Alba to Britney Spears in her hay day to even people everyone's seen naked like Paris Hilton, here are the 20 hottest women who've turned down Playboy, yet continue to turn you on.
For more sexy ladies, check out these lists of the hottest British women and hottest French ladies.
Have you searched for Jennifer Aniston Playboy, Jessica Alba Playboy, or Stacy Keibler Playboy only to be disappointed? Well you're not alone.
These hot women all said "no" to Playboy, much to the chagrin of the known universe.
back to page 1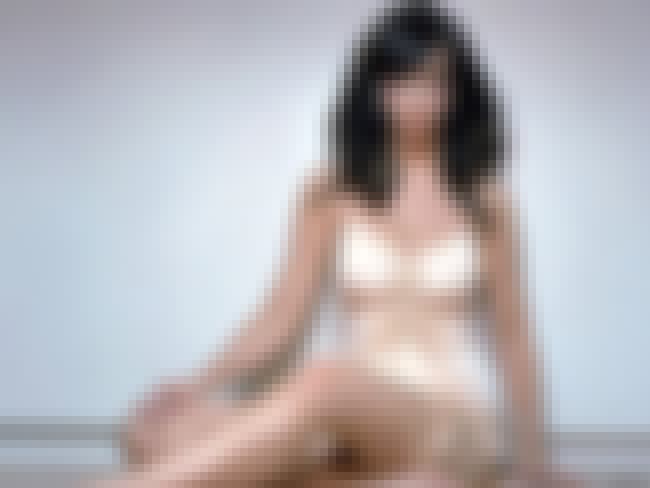 Looking fine on a bed has pretty much cut it for Jennifer Love Hewwitt for the last decade or so, but she's absolutely refused to do much more nudity than she did in that tanning scene in
I Still Know What You Did Last Summer
.
Although reportedly flattered, she said no when they asked her to take it all off because she still looks absolutely amazing. I mean, there's that George Lopez video from just this last year of her talking about how she VaJazzles herself (that is vagina bedazzling, for all you guys not around for the first part of 2010.)
More About
Age: 38
Birthplace: Waco, Texas, United States of America
Profession: Television director, Television producer, Singer-songwriter, Screenwriter, Author, + more
Credits: Ghost Whisperer, I Know What You Did Last Summer, I Still Know What You Did Last Summer, Can't Hardly Wait
Also Ranked
#95 on The Best American Actresses Working Today
#22 on The Greatest Former Child Stars
#21 on Famous Women You'd Want to Have a Beer With
#4 on The Greatest '90s Teen Stars
see more on Jennifer Love Hewitt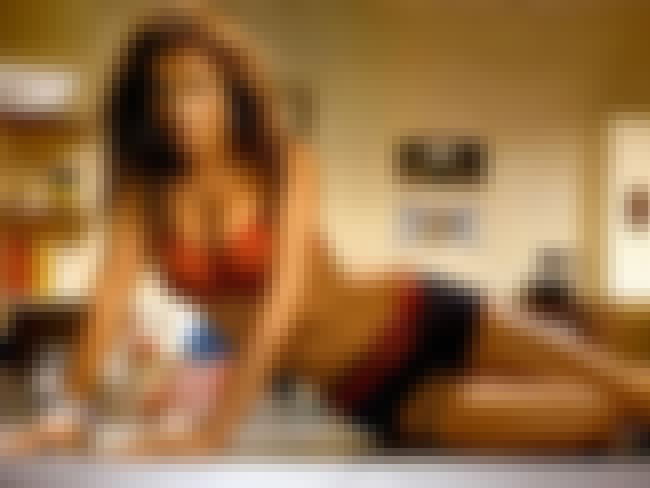 Cheryl Cole is a British singer who's part of a British p***ycat Dolls type band called Girls Aloud (see what they did there?). She's currently also a judge on the "American Idol" style show (they do "their own thing" in other countries, it seems) "The X Factor." Unlike Paula Abdul, you can actually look at Cheryl Cole, though, and it doesn't burn.
So no idea why this person never did
Playboy
. Maybe she's just waiting for that last minute to finally cash in, kind of like in an eBay auction, but who knows. Also, she probably would've been in the British
Playboy,
which means we'd get a few measly pages here and there or have to pay double for what is essentially the same magazine only talking about stuff we don't give a crap about.
More About
Age: 33
Birthplace: Newcastle upon Tyne, United Kingdom
Profession: Singer-songwriter, Model, Actor, Composer, Music artist, + more
Credits: The X Factor, The Xtra Factor, Cheryl Cole's Night In, The Girls Aloud Party
Also Ranked
#77 on The Best Solo Artists Who Used to Front a Band
#57 on The Greatest Dancing Singers
#24 on The Best Reality Show Judges
#67 on Celebrities You Feel Like You Know
see more on Cheryl Cole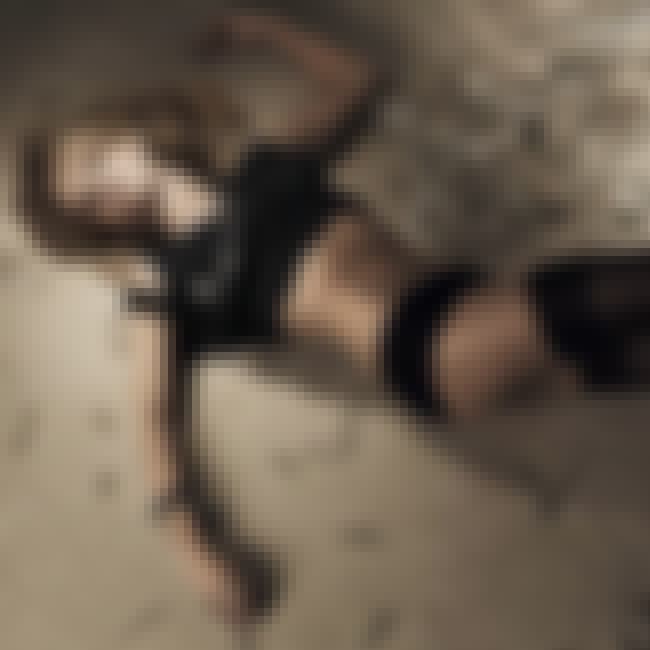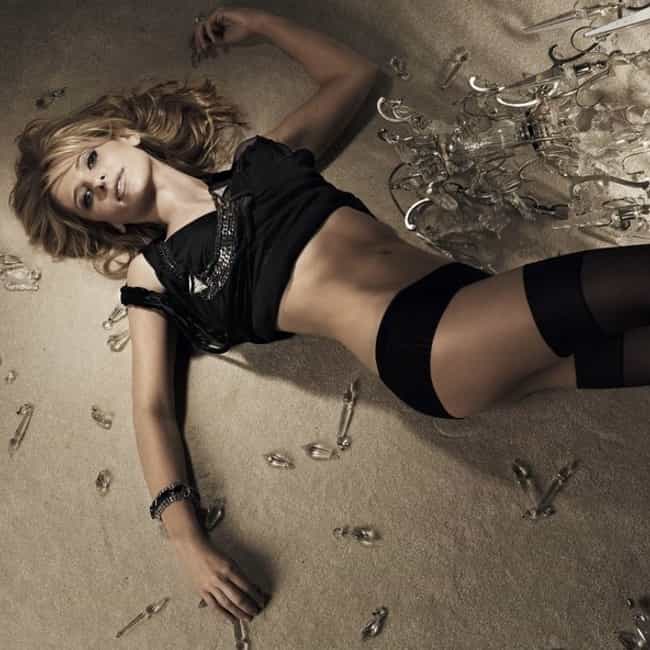 During her "Buffy" days, Sarah Michelle Gellar was one of the hot ones, and one of the most coveted geek women ever (who wasn't actually a geek.)
Joss Whedon (creator of "Buffy the Vampire Slayer") wouldn't have a problem with sexing Buffy up a little, and actually had a few whole seasons where Buffy had all kinds of sex (and now an entire climax in the comic books about Buffy having sex, no pun intended.)
So it wasn't that she was leaning on her studio/PR manager/agent saying no, it's just that she was that conservative. And after seven seasons of a successful television show that still has one of the most rabid and loyal followings in the history of entertainment, you can do that.
So, she can parade around in bras, wear only black lingerie, hang around in highly questionable business attire and participate in one of the hottest lesbian kisses in the history of film, but she can't do
Playboy
.
Even though she's a complete sweetheart, that, is weird. Luckily, she's aged like wine and if that "Buffy" reboot ever goes through she'll be relevant enough to warrant a spread. Here's hoping!
More About
Age: 39
Birthplace: New York City, New York, United States of America
Profession: Television producer, Actor, Voice acting
Credits: Buffy the Vampire Slayer, Cruel Intentions, The Grudge, I Know What You Did Last Summer
Also Ranked
#78 on The Best American Actresses Working Today
#13 on The Best Actors to Start Their Careers on Soaps
#64 on The Most Trustworthy Celebrities in the World
#34 on Famous Women You'd Want to Have a Beer With
see more on Sarah Michelle Gellar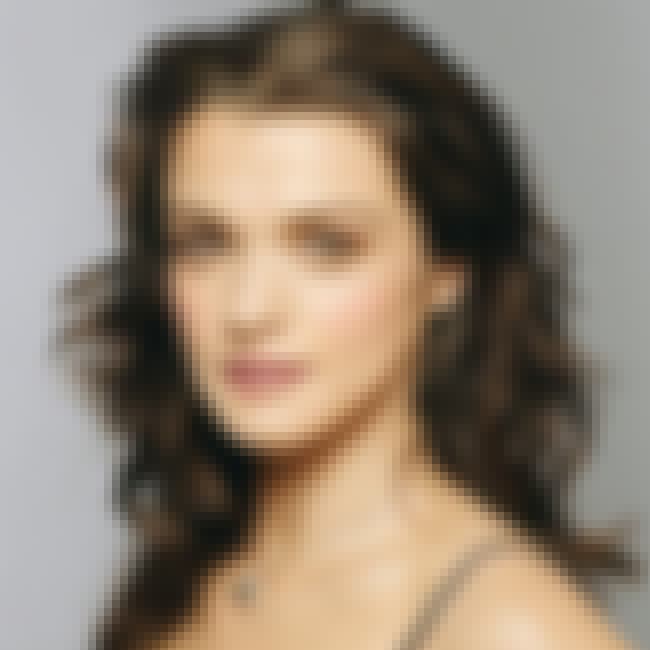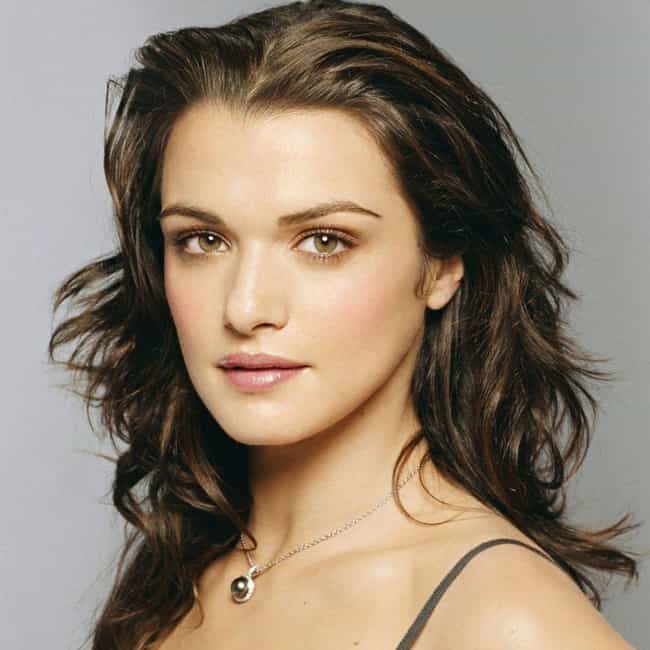 Rachel Weisz's
Esquire
magazine shoot pretty much says it all. The woman has aged like wine that would put you well into a barrage of overdraft fees for the next three months.
Her body is absolutely smashing, and she wants to show it off. THAT'S why she didn't do
Playboy
. She doesn't like how they airbrush their models (and frankly, she's 100% right.)
If they were to do something a little more raw, like say, the
Esquire
video that's to the left, then she probably would've been totally game. Unfortunately,
Playboy
's a little too "American" in that it airbrushes perfection into already perfect women, therefore sometimes making things LESS sexy.
This is a woman after my own heart.
More About
Age: 47
Birthplace: Westminster, London, United Kingdom
Profession: Fashion Model, Actor, Voice acting
Credits: The Mummy, The Mummy Returns, Constantine, The Fountain
Also Ranked
#49 on The Best Actresses in Film History
#3 on The Best Living English Actresses
#15 on The Best English Actresses of All Time
see more on Rachel Weisz