film

The 7 Best Scenes Tony Scott Ever Directed
"Tony Scott's films were generally box office successes, though he was never nominated for an Academy Award and received little critical praise." --
Wikipedia
. With the passing of Tony Scott in August 2012, the world lost easily one of the best action film directors it has ever seen. As the younger brother to the more famous Ridley Scott (Blade Runner, Alien), Tony may never have received the same level of fame as his sibling, but you can be damned sure his movies touched your life -- if may in a more subtle and lasting way than the "prestige" pictures they competed against.
Below are seven of the finest scenes he ever gave us.
Submarine movies are not easy to film -- these are cramped spaces with necessarily bad lighting and an excruciating lack of compelling
mis en scene
(which is why so much of
The Hunt For Red October
takes place outside). Here, despite these handicaps, Scott gives us one of the finest moments in both Gene Hackman and Denzel Washington's careers.
Also Ranked
#31 on The Best Movies of 1995
#43 on The Best Military Movies
#5 on The Best Submarine Movies Of All Time
#33 on The Best Army Movies
see more on Crimson Tide
Quentin Tarantino's dialogue is still never subtle, but back in his unproven days, it was downright grating. It'd be very easy for this scene -- in which Dennis Hopper uses anecdotal racism to goad Christopher Walken into murdering him -- to feel forced, or crass, or stupid, but in the hands of Scott, the whole thing is just sublime.
When you watch it, you'll be uncomfortable, but in the best way possible.
Also Ranked
#22 on The Best Gangster Movies of the 1990s
#46 on The Most Nausea-Inducing Great Films
#21 on The Best Movies of 1993
#55 on The Best Hipster Movies
see more on True Romance
It's not often you see such a well balanced clash of masculinity. There's a whole lot of man happening in this scene -- the hypermasculine NSA agents with something to prove, the (in this film) normally calm Will Smith on the verge of snapping, and the crotchety, old Gene Hackman angry at all these kids on his lawn. It also gave us one of the most memorable lines from a Scott film:
"You've ruined my whole life!"
"Your life? What life? You live in a f--king jar!"
Also Ranked
#47 on List of Black Movies, Ranked Best to Worst
#23 on The Best Movies of 1998
#20 on The Best Serious Movies Starring Comedians
#4 on The Best Movies About Technology
see more on Enemy of the State
If you haven't seen this movie, it is 100% guaranteed that you will not see where this is going.
Also Ranked
#33 on The Best Football Movies Ever
#30 on The Best Movies of 1991
#6 on The Best Movies With Boy in the Title
#13 on The Best Movies With Last in the Title
see more on The Last Boy Scout
Fair warning: This is a torture scene, but it's probably the only torture scene on film where you manage to fully support the hero all the way through. The directing is perfect: nothing about this seems real, it's raw, chaotic, voyeuristic insanity. You don't feel an ounce of the victim's pain, only Denzel Washington's grim vindication as he does whatever he needs to
get the little girl back.
Yeah, it's cliches, and yeah it's base archetypes, but that was Scott's field. It doesn't matter that the path he walked was well trodden because he walked it better than anyone had before.
Also Ranked
#3 on The Best Movies About Kidnapping
#8 on The Best Movies About Redemption
#23 on The Greatest Movie Remakes of All Time
#9 on Best Kidnapping Movies & Hostage Movies of All Time, Ranked
see more on Man on Fire
No one in Hollywood communicates integrity like Robert Redford, and here in this scene you can see his natural talents used to the utmost. After an entire film of apparently doing nothing, Redford drives off into the sunset moments before everyone realizes exactly what he's done: he's saved the day.
And Scott makes sure we feel it, but not in the sappy way, in the
hell yeah
we've come to expect.
Also Ranked
#8 on The Best '00s Spy Movies
#19 on The Best Movies About Agents and Operatives
#11 on The Best Movies With Spy in the Title
see more on Spy Game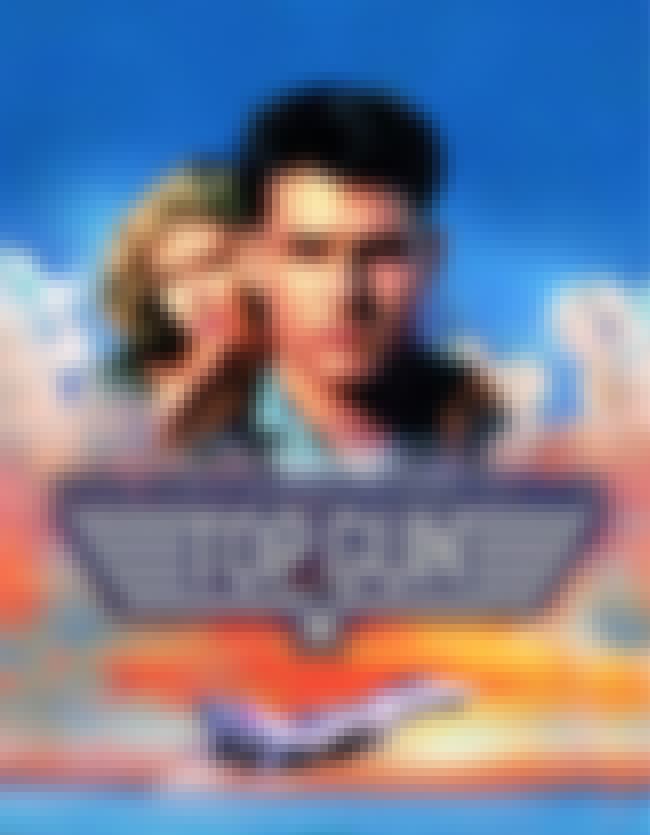 Due to some lawyers with too much time on their hand, none of the good scenes from Top Gun is not available on Youtube -- but anyone who's ever noted the homosexual tension between action movie stars owes a little something to the Infamous Volleyball Scene.
So I guess you'll just have to go rent that movie.
Rest well, Tony. Thanks for everything.
Also Ranked
#74 on The Best War Movies Ever
#16 on The Best '80s Action Movies
#16 on The Greatest Soundtracks of All Time
#70 on The Most Rewatchable Movies
see more on Top Gun