internet

The 8 Bloodiest Social Media Battles

174 votes

49k views

8 items

Embed
In light of the latest Digg Revolt that caused thousands of Diggers to vote up various stories from rival site Reddit.com, covering the front page of Digg in their biggest competitor's links in order to protest Digg's user experience, here are the most passionate battles that have been fought about, around or using social media in recent memory. From using social media to expose tens of thousands of government secrets, to supporting a huge site's competitor, to preserving democracy via Tweets, to solving the problem of weight-profiling for one airline customer (items listed in no particular order).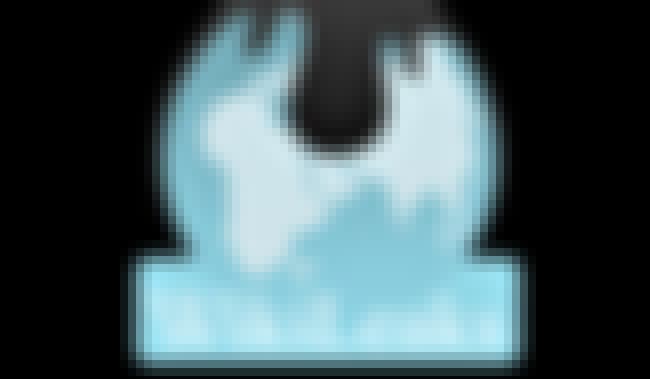 Wikileaks vs. The U.S. Government
THE ISSUE:
WikiLeaks, an international organization of anonymous submissions and leaks of important international documents, staying true to their name, leaked 90,000 (U.S.) government documents named "The War Logs," pulling the biggest leak in intelligence history. The US military documents revealed secrets of the US war in Afghanistan hidden from the public, including plans of US operations, threat reports from intelligence sources, descriptions of meeting between politicians, detailed descriptions of raids carried by US special operations, "Task Force 373" units to "kill or capture" Taliban leaders and more (we've probably already said enough).
The reports also reveal unreported civilian killings, including children, also by special forces in covert operations.
The documents were made public in The New York Times, Guardian and the German weekly Der Spiegel (everyone's favorite German newspaper).
For the reading impaired and comedy-inclined, here's a clip of Jon Stewart describing and lampooning the scandal at great length.
THE BATTLE:
The White House denounced the documents and claimed that WikiLeaks put the lives of Americans, Afghan informants and US troops at risk by, you know, showing them ALL OUR CARDS... or at least enough of the deck for it to make a difference.
The Pentagon and the Defense Department have issued a demand for the return of the documents in WikiLeaks's possession and to cancel any plans to further publish classified documents, asking them to "do the right thing."
WikiLeaks did not immediately respond to the Pentagon's demand, calling press secretary Goeff Morrell "obnoxious" on Twitter.
WikiLeaks founder, sticking to his guns (and to his many, many documents about guns) reported to the New York Times that an additional 15,000 documents will soon be revealed.
In comparison to the Pentagon Papers, the leak of "The War Logs" is unmatched due to the greater volume and due to the advancement of the internet, where the public can access and comment on it at any point.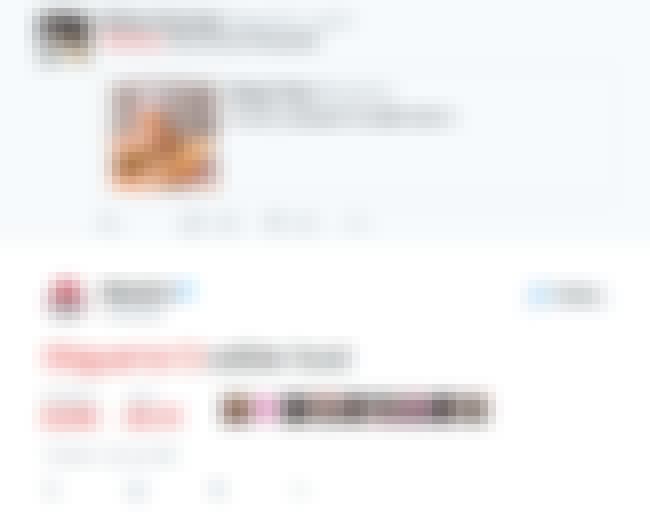 THE ISSUE:
Wendy's "4 for $4" meal might sound familiar to frequent fast food eaters. Especially since the deal (which includes chicken nuggets, a junior bacon cheeseburger, fries, and a drink) is eerily similar to Burger King's "5 for $4" meal (which adds a cookie to the value pack). So when Wendy's started touting their new deal on social media, it made sense for Burger King to call them out.
THE BATTLE:
Burger King started by
tweeting a picture
of their own deal with the caption, "
5 for $4, because 5 is better than 4." But the real blood was drawn with Wendy's struck back with the ultimate burn. When a customer asked how they would respond, Wendy's said simply, "edible food."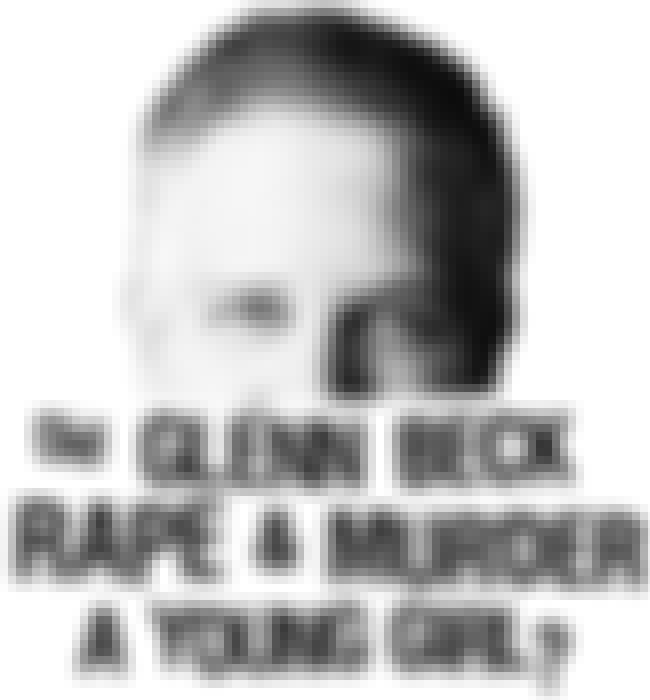 Fark/A College Student vs. Glenn Beck
THE ISSUE:
A "nasty" meme suggesting that Glen Beck raped and murdered a young girl in 1990 first appeared in a thread on
Fark.com
seen here
.
People in the thread will ask some variant of the question "Did Glenn Beck Murder and rape a Young Girl in 1990?", not answer it, and insist that Beck "prove that he didn't," mimicking what they claim to be Beck's own argumentative style.
It was really a point that was made by Gilbert Godfried during the Bob Saget roast on Comedy Central (
click here for clip
), that if you repeat anything loudly enough, people will remember it.
This is essentially what Fark was accusing Beck of doing on his show to people with dissenting, liberal opinions on a daily basis on his show "Glenn Beck".
Four days after the Fark thread appeared, the Internet was so swamped with accusations that "Glenn Beck murder" and "Glenn Beck rapist" became the top search suggestions on Google.
THE BATTLE:
In September 2009, Isaac Eiland-Hall , a college student from Florida, created the website, didglennbeckrapeandmurderayounggirlin1990.com, as a parody of Beck's style and commentary. It received over 120,000 page loads within its first 24 hours.
A few days after the launch of the site, Beck's lawyers contacted the host to shut down the site for its defamatory domain name. Unsuccessful, Beck's legal team went to the World Intellectual Property Organization, a UN agency in Switzerland, to negotiate, but was ruled against.
The hoax then spread all over YouTube, claiming to be "Glenn Beck's Admissions," but are really just random sound bites from his show.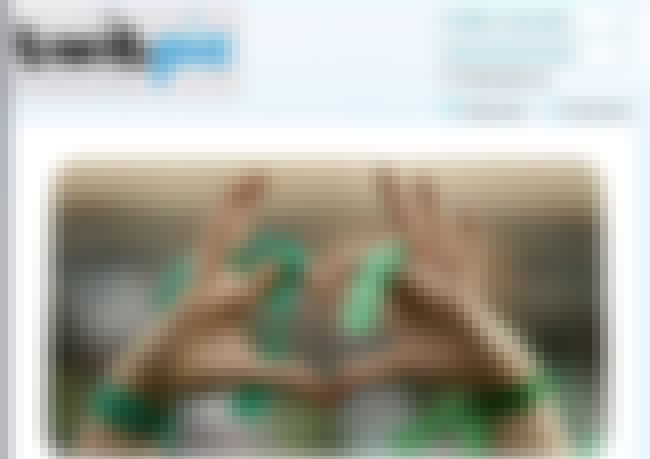 Twitter vs. The Iranian Government
THE ISSUE:
One of Twitter's many functions has always been to be a political platform on which to spread news and advocate policies, like what flavor yogurt you're eating, how many times a week you visit the nearest Asian restaurant, or to complain about people in line in front of you in any government office.
However, Twitter has never before reached such a political height as during the Iran protests of the Iranian presidential elections. After the 2009 election in Iran, supporters of opposition candidate Mir-Hossein Mousavi turned to Twitter to make their protests heard in a way that could not be heard on their own soil.
THE BATTLE:
On June 13, when protests were beginning to escalate, the Iranian government decided to move in on the Twitterers and suppress them -- but that wasn't happening.
The Twitterverse exploded with tweets in both English and Farsi countering their actions. In a country where newspapers were whited out with censors, Twitter was really the only source of untampered information people could trust.
Even more, it was coming from the usually muted street level, in real time. This was a real mass-movement protest. Even then, though, there were rumors of the Iranian government interceding with the Twitter traffic, and even using it to monitor and track Twitter users down.
Still, no matter how totalitarian the Iranian government could be, with Twitter around, their tyranny would no longer only rule one way; and everyone in the land would know exactly what everyone thought at any time of day no matter how mundane and no matter how controversial.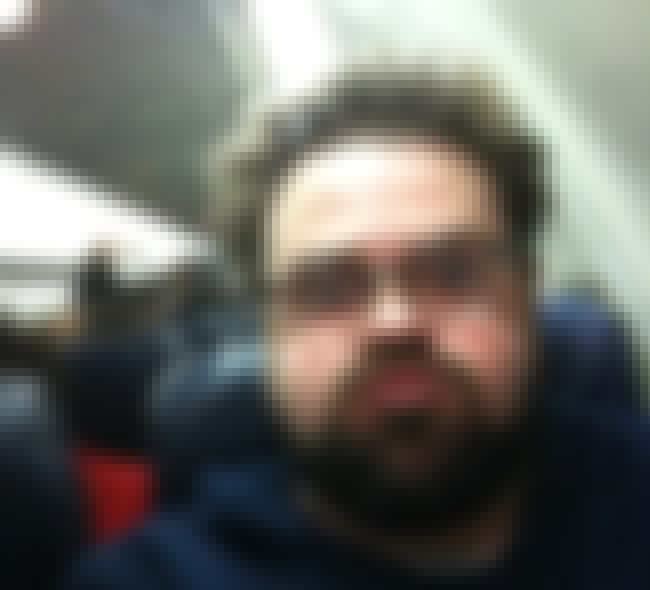 Kevin Smith (Twitter) vs. Southwest Airlines
THE ISSUE:
When Director Kevin Smith boarded a Southwest Airlines Oakland-to-Burbank, Calif. flight on Saturday, February 13, 2010, he was in for a treat... or more like, punished for treats.
With only one seat available on the earlier standby flight (instead of the two he usually opts for due to his size), Kevin was asked by the airline to leave because of the cramped space; even though they're the ones that seated him.
Kevin Smith, popular filmmaker followed on Twitter by over 1.6 million people, had a plan.
THE FIGHT:
Smith was so infuriated for being thrown out of the flight because of his weight that he took to his giant Twitter account (he's got over 1.6 million followers) to rant and rage over the whole debacle.
After millions of RTs (Retweets, for the uninitiated... it means that people repost what you posted), Kevin's complaints were so floaded around the interwebs and airwaves so prominently that Southwest responded a few hours later, contacted the director and apologized.
They did still, however, continue to stick with their "Customer of Size" policies for fire safety purposes.
The moral of this story is that if you're connected and powerful enough in social media, you have more power and reach than most local news anchors.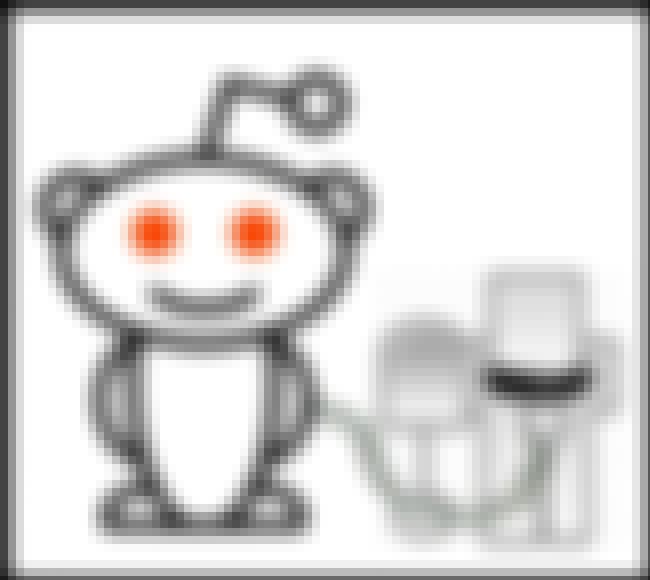 Digg vs. Itself (AKA Digg vs. Reddit)
THE ISSUE:
In what seems like one of the final blows to Digg's falling integrity, rival social news aggregator site
Reddit.com
seems to be getting all the spoils of Digg.com's new version 4 interface.
Imagine if all PC users started using only Apple applications, and boycotting any Microsoft programs because a new version of Windows came out, or if previous Pepsi drinkers all moved over to Coca-Cola, intentionally going out and buying Coca-Cola in protest of a new ingredient in Pepsi.
This is the kind of passionate outpouring of disapproval that is coming from Digg's power users and general community towards the overhaul of Digg.com, a site where anyone used to be able to post news, articles, links and images, after which their community "Dugg" everything up; making the users the editors of their own social news publication.
Digg has recently overhauled this basic concept of their site by allowing publishers to own accounts run by feeds, instead of user-submitted articles, news and links. Users can then "follow" the publishers they want to see the most, which means that it's now basically an RSS reader with a "friends" capability.
THE BATTLE:
In what is now being called the "Digg Revolt" (although this is technically their fifth revolt, but definitely the biggest one of this nature), angry Digg users are upvoting any stories coming from competing website Reddit.com.
Click here for a screenshot of 6 out of 7 stories on the front page of Digg going back to Reddit.com.
Even seemingly inconsequential stories that would usually be alright in the more personal, community-based site Reddit.com, like an image of a man's dog hit the front page of Digg today. Throughout most of the day, at least half of the stories on Digg have either been
Reddit.com
links or articles from various sources like cnet and Huffington Post referencing the angry outcry of the Digg audience.
Understandably so, as it seems that most Digg users' histories were deleted and they pretty much had to start accounts that they might've had for YEARS seemingly from scratch.
In social media, it's kind of like a game of World of Warcraft, you spend hours, days, even perfecting your impression on any given platform to establish banners, history, achievements, comments and general popularity/success. If all of this was taken away from you (HOURS, if not DAYS of your life), then you would be angry too, right?
Switching from friends to followers really forces everyone to conform to a standard that is set in a highly-used, but highly-unpopular (in the more casual social media stream) platform: Twitter. Most people you meet will have a Facebook, but a lot of people still view Twitter as pure vanity.
This being said, the dramatic changes forced upon Digg's audience have not been taken lightly and until someone comes forward with a level-headed solution to the whole thing, the internet will continue to flutter about and marvel at the rebellion that has taken one of the most popular sites in the world by storm.
Never underestimate the power of pissed-off internet aficionados whose egos hang in the balance.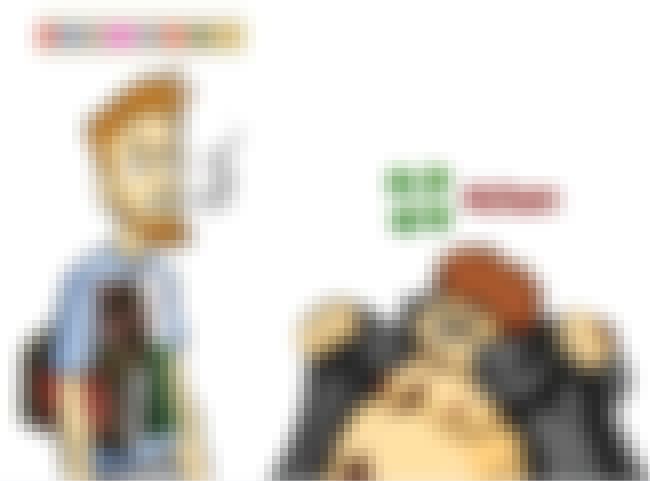 THE ISSUE:
The users of 4Chan launched an attack on Gawker Media's servers in mid 2010 for writing about 4Chan users coordinating the harassment of an 11 year old girl (that whole Jesse Slaughter debacle... the girl WAS kind of a brat).
4Chan users wanted to silence them and make them remove all the articles mentioning 4Chan.
Unfortunately for 4Chan users, things didn't go as planned; the site slowed but did not crash. Gawker users continued to write on message boards, smack talking about 4Chaners. 4Chaners then launched another attack on Adrian Chen, who has been documenting 4Chaners helping the 11 year old into safety, and 4Chan went ahead and posted all his personal information on the popular /b/ messaging board and spammed his email account to no ends... and this was the beginning.
THE BATTLE:
In response, Gawker writes: "For the rest of the summer, we're encouraging everyone to write about 4chan without hesitation. As always, the best response to dumb young guys trying to intimidate their enemies online is to inundate them with targets and refuse to be intimidated. And if any of you sad 4chaners have a problem with that, you know how to reach me."
However, a day later, 4Chaners celebrated their success as Gawker's load time slowed down to 9.28 seconds with an Average Speed per KB of 28.98 seconds, costing Gawker tens of thousands of pageviews... which really just goes to show, you probably shouldn't mess with 4chan, as no matter how powerful your site is, they have more time and resources than you would ever even CARE to compile.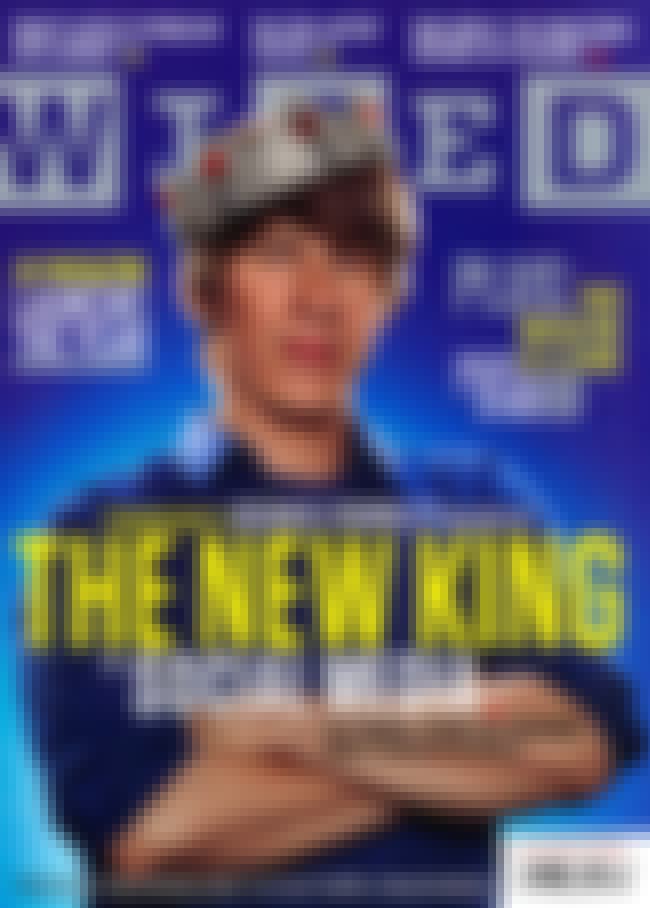 Facebook Places vs. FourSquare
THE ISSUE:
Who will buy FourSquare?
Social Media and internet phenomenon FourSquare (a site/application where a person "checks in" to wherever they are using a mobile device or laptop, so that they gain certain "badges" and "perks" for frequenting certain places and so everyone knows exactly where they are using Geotracking on the mobile device) is currently taking on the second biggest website in the world, Facebook, for the "Geolocation" space.
Although Facebook offered (almost insultingly) to buy FourSquare recently (intelligently, to ostensibly link FourSquare user accounts with their Facebook accounts and then to, theoretically, move everything over to Facebook's new "Location" feature, therefore taking over the "location" space), FourSquare founder Dennis Crowley, who has also received offers of up to $100 million dollars to acquire FourSquare from the likes of companies like Microsoft and Yahoo, has yet to sell his Geolocation service/social network to anybody.
THE BATTLE:
Ever the famed egotist, FourSquare founder Dennis Crowley (pictured here on the cover of Wired) has even gone on record calling Facebook Places "boring" in a
recent interview with Telegraph
. "It's a pretty boring service, with barely any incentives for users to keep coming back and telling their friends where they are."
In a recent poll on ginormous social media blog
Mashable.com
, Foursquare managed to beat Facebook Places in an early Reader vote. Most site-polls are pretty useless and can even be swayed by communities interested in keeping their stature, but a poll on a site like Mashable tends to turn a few heads.
Click here
for the results of the poll where 57% of voters crowned 4 square the reigning king of Geolocation, and Facebook Places at about 19%. This is about a week into Facebook Places' lifespan, though, and time will only tell where this back-and-forth feud will go as someone with a formerly-quasi-unique product goes up against one of the most powerful internet giants in the world with a surprisingly decent chance at winning... thus far.
Facebook's app is only going to get more popular and 4 Square needs to have their ducks in a row if they're going to keep up.