internet

The Greatest (Real) Bill Murray Stories Ever Told f p @

180 votes

86 voters

2.1M views

12 items

Follow

Embed
Bill Murray is a badass. Though now known for his roles in such classic films as
Groundhog Day
,
Ghostbusters
, and
Stripes
, Murray first got his start as a
castmember on SNL
. Who could forget his classic
Nick The Lounge Singer
bit? Some of these Bill Murray stories are legend, and some may have indisputable proof – yet they are all amazing and sound exactly like the kind of awesome thing the most enigmatic celebrity (that we actually like) would do. From stories on the set to sightings in Karaoke clubs and even crashing random house parties, this is a list of the greatest (real) Bill Murray encounters of all time.
For more amazing true Bill Murray facts, check out this list of
roles Bill Murray almost played
.
back to page 1
Bill Murray Reads Poetry to Construction Workers Building NY's Poet House
The Story:
During construction of the Poet's House, a library in Manhattan, Bill Murray stops by to read poems to the construction workers who are working on the building. In the middle of reading, he says, "It gets worse. If you want to take a sick day, do it now." Workers laugh and take photos with their cell phones.
Believable?
Indisputably true.
Bill Murray Dances to "Turn Down For What" at a Birthday Party
Marvin Larry Reynolds, of Jedburg, South Carolina, invited Murray to his 64th birthday party in September 2014. Of course, Murray showed up. But he didn't just sit quietly in the corner. Chef Brett McKee, a friend of Murray's, was catering the party and blessed the internet with some fantastic pictures from the party, and even video of Murray and other attendees dancing to classic tracks like "Turn Down For What."
(
Source
)
Bill Murray Pairs Up with Blonde Girl in Foreign Country... Goes to Party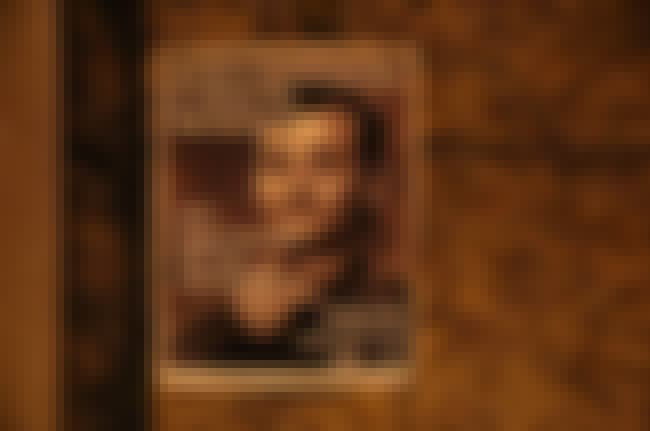 ... kind of like in
Lost in Translation
.
The Story

:
One evening after a golf tournament in St. Andrews, Bill Murray decides to go out and explore the city.
He's out for drinks with fellow golfers when he meets young a beautiful blonde Nordic woman named Lykke Stavnef, who is there with her friend Marie Bergene –and who, naturally, invites him to a party.
Bill Murray says yes.
When they show up, no one can believe that 22-year-old Stavnef has brought him to a house party. She's concerned that there are not enough clean dishes there,
so Bill Murray actually decides to start washing dishes
. Everyone is amused when he cleans some dishes so that people can drink, but even more charmed when he happily accepts drinking vodka out of a coffee mug.
Before he leaves, he finishes cleaning the feet-high dishes pile left by the college students, then heads back to his hotel.
Believable?
Well, it was reported by telegraph.co.uk, which has a slight problem with credibility... However, there were also over a dozen eye witnesses. This is not only believable, but it is absolutely awesome how humble, nice, and cool Bill Murray was.
New Rule: if you meet Bill Murray somewhere and he seems relaxed and in a good mood, and it's late enough, invite him to a party.
(
Source
)
Bill Murray Accidentally Stars in Garfield
The Story

:
Bill Murray sees the name "Joel Cohen" (
THIS Joel Cohen
) attached to the
Garfield
script, believing it's the famed director of
Fargo
,
The Big Lebowski
,
Barton Fink
, and
No Country for Old Men
– Joel
Coen
... as in
THIS Joel Coen (no H, you see)
. Academy Award-winning Joel Coen.
According to
Esquire
magazine, Murray says: "I looked at the script, and it said, 'So-and-so and Joel Coen.' And I thought: Christ, well, I love those Coens! They're funny. So I sorta read a few pages of it and thought, Yeah, I'd like to do that."
Then he saw the movie. And only AFTER that did he realize that it wasn't Joel Coen, but Joel Cohen. No
Fargo
,
No Country for Old Men
or
Big Lebowski
– no, this one was
Daddy Day Camp
(the sequel to
Daddy Day Care
),
Evan Almighty
, and
Cheaper By the Dozen
Joel Cohen.
"I kept saying, 'Who the hell cut this thing? Who did this? What the f**k was Coen thinking?' And then they explained it to me: It wasn't written by
that
Joel Coen."
Believable?
Although this might be the actor-celebrity version of sleeping with someone questionable and then claiming you were drunk, there's obviously no doubting the accuracy of the interview. It's just a shame that it took the movie being finished before Murray realized his mistake. But hey, every paycheck helps - even someone like Bill Murray, so why the hell not?
(
Source
)