internet

The Greatest (Real) Bill Murray Stories Ever Told f p @

198 votes

93 voters

2.2M views

12 items

Follow

Embed
Bill Murray is a badass. Though now known for his roles in such classic films as
Groundhog Day
,
Ghostbusters
, and
Stripes
, Murray first got his start as a
castmember on SNL
. Who could forget his classic
Nick The Lounge Singer
bit? Some of these Bill Murray stories are legend, and some may have indisputable proof – yet they are all amazing and sound exactly like the kind of awesome thing the most enigmatic celebrity (that we actually like) would do. From stories on the set to sightings in Karaoke clubs and even crashing random house parties, this is a list of the greatest (real) Bill Murray encounters of all time.
For more amazing true Bill Murray facts, check out this list of
roles Bill Murray almost played
.
back to page 1
Bill Murray Crashes Bachelor Party
The Story
:
Over Memorial Day weekend 2014, a handful of guys from Boston College are in Charleston, SC, for a bachelor party when Bill Murray offers some words of wisdom to the groom.
A friend of the groom says: "At one point during dinner at a steakhouse, one guy goes to the bathroom downstairs and sees Bill Murray sitting with some people with a fishing vest on. We talked to the waiter to see if we could send him some drinks, to which Bill declined. One of my buddies then went down and asked if he'd come up and say a few words for EJ and got a 'No thanks.' My buddy comes back up dejected and tells us it's not going to happen. Two minutes later, Bill f*cking Murray walks into the room and gives this speech."
Murray says to the group, "You know how they say funerals are for the dead, not for the living? Bachelor parties are not for the groom, they're for the unmarried."
He then goes on to give sound advice to the rest of the group who hasn't gotten engaged yet. "If you have someone that you think is The One, take that person and travel around the world. Buy a plane ticket for the two of you to travel all around the world, and go to places that are hard to go to and hard to get out of. And when you land at JFK, and you're still in love with that person... get married."
Then, Bill Murray hoists the groom up on his shoulders.
Believable?
You tell me. The video is right there.
Bill Murray Pairs Up with Blonde Girl in Foreign Country... Goes to Party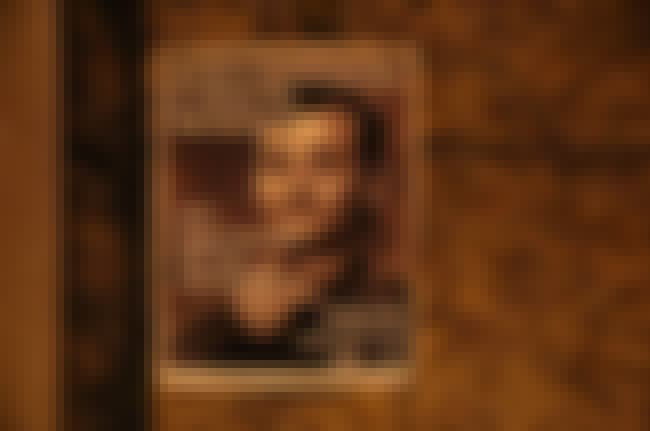 ... kind of like in
Lost in Translation
.
The Story

:
One evening after a golf tournament in St. Andrews, Bill Murray decides to go out and explore the city.
He's out for drinks with fellow golfers when he meets young a beautiful blonde Nordic woman named Lykke Stavnef, who is there with her friend Marie Bergene –and who, naturally, invites him to a party.
Bill Murray says yes.
When they show up, no one can believe that 22-year-old Stavnef has brought him to a house party. She's concerned that there are not enough clean dishes there,
so Bill Murray actually decides to start washing dishes
. Everyone is amused when he cleans some dishes so that people can drink, but even more charmed when he happily accepts drinking vodka out of a coffee mug.
Before he leaves, he finishes cleaning the feet-high dishes pile left by the college students, then heads back to his hotel.
Believable?
Well, it was reported by telegraph.co.uk, which has a slight problem with credibility... However, there were also over a dozen eye witnesses. This is not only believable, but it is absolutely awesome how humble, nice, and cool Bill Murray was.
New Rule: if you meet Bill Murray somewhere and he seems relaxed and in a good mood, and it's late enough, invite him to a party.
(
Source
)
Bill Murray Does Karaoke with Complete Strangers
The Story
:
A group of friends go out to have a few drinks at a bar called Karaoke One 7 in New York City. Mike, the guy who reported this story to authorities, notices a couple of women who have just walked in with a guy that looks just like Bill Murray... because he IS Bill Murray.
After they do the good ol' "celebrity confirmation", the group proceeds to invite Bill Murray into their karaoke room.
15 minutes later, Bill Murray knocks on their door.
Bill Murray and the girl he's with – notably from Amsterdam – sing a bunch of French songs and buy everyone these weird green drinks made with Chartreuse. After these, Bill Murray himself sings an Elvis song with Mike – and the group, of course, takes a bunch of photos.
Believable?
The photos are pretty irrefutable, but the verdict is still vague. There have been a few discrepancies, first being exactly when this incident took place. It was also first reported that he showed up at Karaoke One with a group of women, then later corrected that it was one Dutch woman. The details aren't 100% clear; however, Murray is known for randomly crashing strangers' parties, so there's a good chance this one is true. And it is probably the realization of every Bill Murray fan's biggest dream.
Amazing.
(
Source
)
BONUS: Bill Murray Throws Bottle, Gives an Offensive Eulogy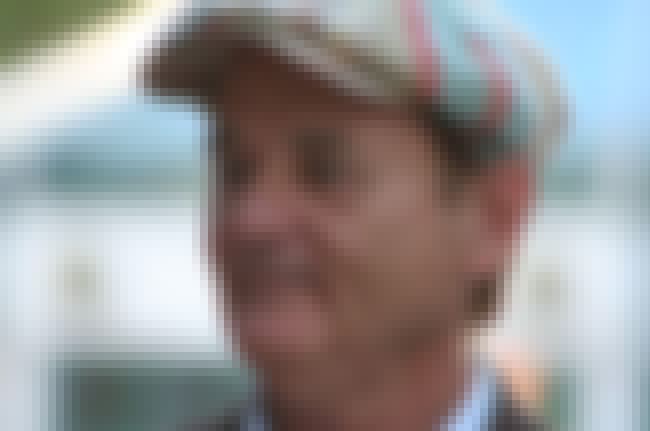 Since the story about Bill Murray throwing a bottle that accidentally broke a guy's nose isn't remarkable enough (see the video below, where the victim doesn't only forgive him, but laughs with him – Bill Murray gets a full minute of laughs from a crowd that just saw him split a guy's nose open, Bill Murray is just that awesome) here's a heartwarming story to wrap up this whole thing.
The Story
:
Bill Murray was really great friends with comedy great and "Saturday Night Live" star John Belushi (
Animal House
) at the time of Belushi's demise due to accidental drug overdose. The man lived in excess and was known for doing a lot of disgusting things– and for making everyone laugh doing them.
So, after
Ghostbusters
, Bill Murray got the go-ahead to make his pet project– a film called
The Razor's Edge
based on W. Somerset Maugham's 1944 novel. It's about a disillusioned World War I vet, Larry Darrell, who travels the globe to find the meaning of life. Murray says he only really did
Ghostbusters
so that Columbia Pictures would allow him to make this picture.
He did, and it was met with some critical acclaim, but an overall box office failure–except one gem of a scene where a character is eulogized. Given that this film was made a little after John Belushi's death, Bill Murray decided to use the eulogy in his film, which he co-wrote, to say goodbye to his dear friend John:
"He was a slob. Did you ever see him eat? Starving children could fill their bellies on the food that ended up on his beard and clothes. Dogs would gather to watch him eat. I never understood gluttony, but I hated it… I hated that about you. He enjoyed disgusting people, being disgusting, that thrill of offending people and making them uncomfortable. He was despicable. He will not be missed."
Murray then explained why he eulogized Belushi in such a fashion, "It comes from this old Persian thing where if somebody dies you tell horrible stories about him. That's what I did when John died… What it does is remind you not to get sentimental. You say, 'That guy was a rat,' and I'm a rat too, and I'd better do something about it rather than weep my life away."
Believable?
True. Check the source, as well as this is a well-known story told about Bill and why that scene exists.
Bill Murray is one of the greatest actors of our time, and rarely do we get someone who is not only that great onscreen, but just as amazing off-screen. Just remember: If you ever run into Bill Murray, treat him like a friend–and he's likely to do the same to you.