prom

The 7 Greatest Novelty Prom Dates
A list of great prom dates, including big celebrities, minor celebrities, inanimate celebrities, and inanimate objects. Prom (from "promenade") is a social rite of passage among high school students, usually at the end of senior year. The black tie event marks the ending of high school as a celebration of friendships and years dedicated to learning and growing up.
Prom
has also been the setting of hijinks and other pranks as students take funny prom photos or show up with outlandish dates.
Traditionally, the formal dance features a prom court of nominees for the Prom King and Prom Queen naming ceremony in which popular and well-liked students are elected to represent their classes. Prom attire includes gowns or formal prom dresses for girls and tuxedos or suits for boys. Dates often also wear matching corsages and boutonnière flower arrangements pinned to their chests or on their wrists (girls). Prom dates may be romantic sweethearts or platonic friends, and
LGBT students
may take same-sex prom dates. Groups of friends often travel together to and from the prom in stretched limousines rented for the evening. The actual event typically has a DJ or band playing music for students to dance to.
Sometimes, the big night also includes celebrity prom dates. Or even cardboard cutouts and inflatable prom dates. This is going to get weird.
1
Area Teen Scores Porn Star Prom Date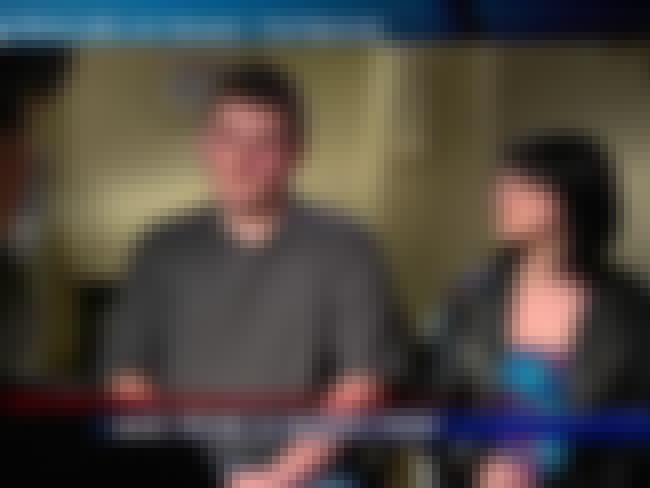 Nevermind that every girl who has ever been in a porn has been called a "star." Mike Stone, a senior at Tartan High School in Oakdale, MN, would take any naked girl he could get. In February 2012, Stone began bombarding singers, models, reality TV stars, Kardashians, Playboy Playmates, and porn "stars" to pop that big question: "Will you go to prom with me?" He reportedly asked more than 200 low-level celebrities, wooing them with such promises as:
i have dinner hotel and ill give u a massage to.
How could you say no to that? His exhaustive efforts eventually paid off - kind of. Los Angeles-based adult film entertainer, 19 year-old
Megan Piper
agreed to be Stone's date, but unfortunately for the hopeful teen, his school said Piper's attendance would be "inconsistent with two school district policies." No word on whether he still gave her that massage.
Source
2
Cardboard Tim Tebow Attends Iowa Prom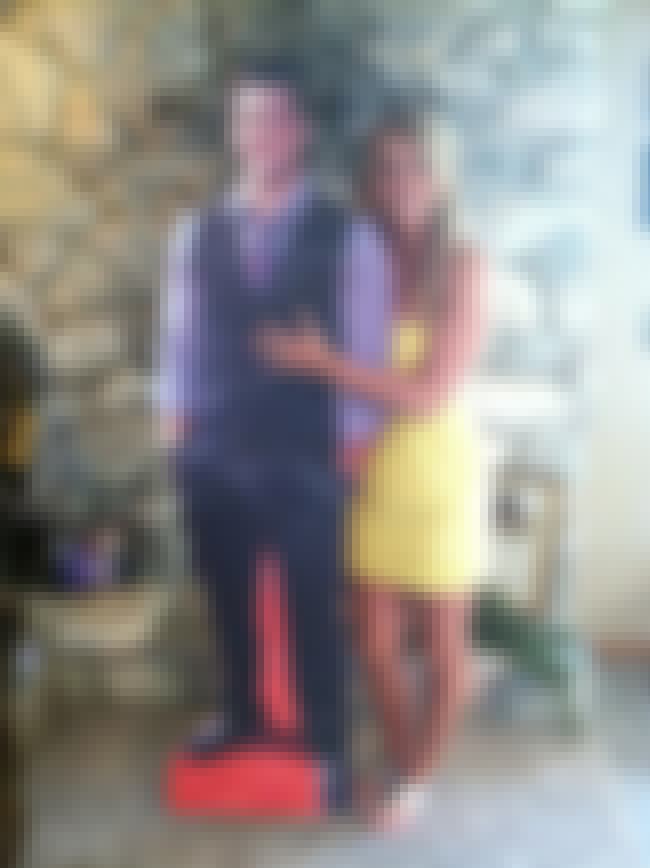 None of the boys at Kingsley-Pierson High School in Kingsley, Iowa, were good enough for senior Rachel Bird. She had her eyes set on just one date for the prom, Heisman Trophy winner Tim Tebow. When her Tweets to the New York Jets quarterback went unanswered, Bird took the matter into her own hands at Staples, who printed her a life-sized representation for just under $20. After the prom, Bird said:
He was a cheap date, and when I asked him to stand in a corner, he did. I don't think it even hurt his feelings.
Source
3
Inflatable Prom Date Light on Her Feet
It was a scene straight out of one of those high school movies you saw before you really understood the jokes. High school senior Peter Barner's prom date was cooler, easier, and more flexible than most other girls. The blow-up doll kept quiet all night and let her date take the lead. Barner said:
Believe me, we had fun before, during, and after prom!
Source
4
Justin Bieber Shows Up to Prom Stiff, in Tux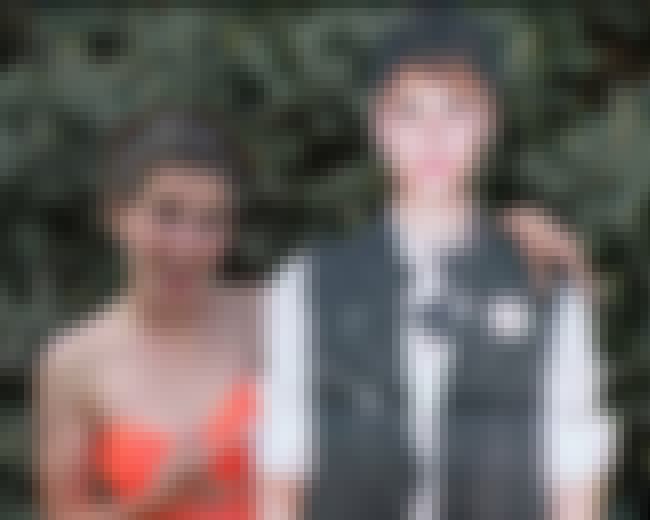 Heart throb dream date Justin Bieber was hard to reach for Kristin Schubert, a senior at Grand Valley High School in Parachute, CO. She tried to contact him through his record label to ask him to prom, but her pleas for him to accompany her to prom went ignored. Not to be deterred, Schubert obtained a life-sized cardboard of the Biebs dressed in a bowtie and black vest. The couple received a great deal of attention and applause as they joined the grand march at the prom and danced to Bieber Fever's new song, "Boyfriend."
5
18 Year-Old Gets Dream Date with Arianny Celeste
Conner Cordova, a senior at Dakota Ridge High School in Littleton, CO, is a huge fan of mixed martial arts. In 2010, he launched a YouTube campaign to ask UFC ring girl and
Maxim
model
Arianny Celeste
to be his prom date. After a series of setbacks (like a UFC event scheduled that same night), Cordova brilliantly staged his own spring charity dance to raise money for Haitian relief. With the support of local businesses, Cordova and Celeste danced among all area high school kids to the fresh beats of the best DJ in town. At the end of all night, Cordova even got a smooch on the lips. Good work, kid. The two later appeared in an interview together on "Lopez Tonight."
Sourece
6
Trent Richardson's Date Named Prom Queen
As a junior at Hueytown High School in Alabama, Courtney Alvis was diagnosed with acute T-cell leukemia. While battling the cancer, she promised herself she would get well enough to attend her senior prom the next year.
When the time came in April 2012, former Crimson Tide (current Cleveland Browns) running back Trent Richardson asked Alvis's father if he could be Courtney's escort. Richardson's own mother was currently battling cancer, and he felt a kinship with his UAB fan. Alvis was crowned Prom Queen that night.
Source
7
Once Upon a Prom Delivers Celebrity Prom Dates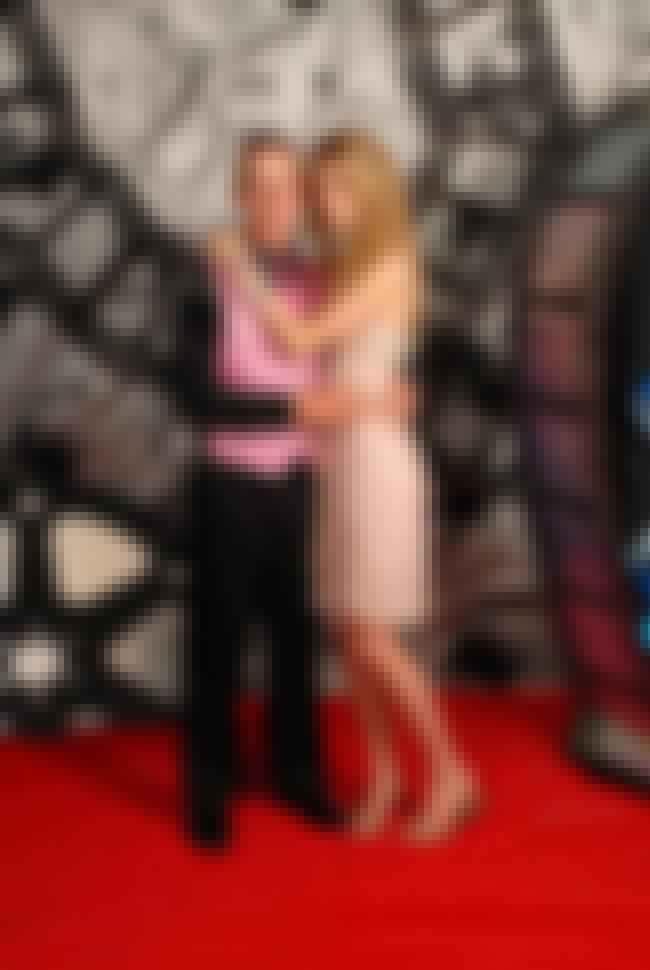 In true MTV fashion, "Once Upon a Prom" (2007) was a reality show that featured not music or anything related to music, but real American teens who wanted to brush with celebrity. A few famous people who made circuses out of high school proms by appearing as student dates included Taylor Swift, Rihanna, and Bobby Valentino.
Source