celebrities

The 9 Steamiest Celebrity Girl-On-Girl Kisses f p @

1.3k votes
854 voters
993k views
9 items
Follow
Embed
Celebrity "lesbian" kisses (celebrities showing a "lesbian" public display of affection) have been all over the news lately: Sandra Bullock kissing
Scarlett Johansson
, all the grief Miley Cyrus is getting for her on-stage "Lesbian" kiss... so, in light of this, here's a list of the sexiest, steamiest public (non-movie) celebrity lesbian kiss displays in recent memory all in one place. You can use this list to discuss the perception of sexuality as represented by celebrities, or just enjoy the list ;-) If you're looking for other cute girls lists check out the
Maxim hot 100
list,
Grace Potter
pics list, and
Kate Upton
sexy photo list.
8 people just voted on
Sandra Bullock & Scarlett Johansson
What better way to get back at Jesse James than to lock lips with REAL "Bombshell,"
Scarlett Johansson
? Sandra Bullock showed the world that she's back and hot while accepting a Generation Award at the 2010 MTV Movie Awards. Kiss starts at 00:17. I bet every guy wishes all the
Sandra Bullock movies
had a scene of this girl-on-girl action.
Sarah Silverman & Jessica Biel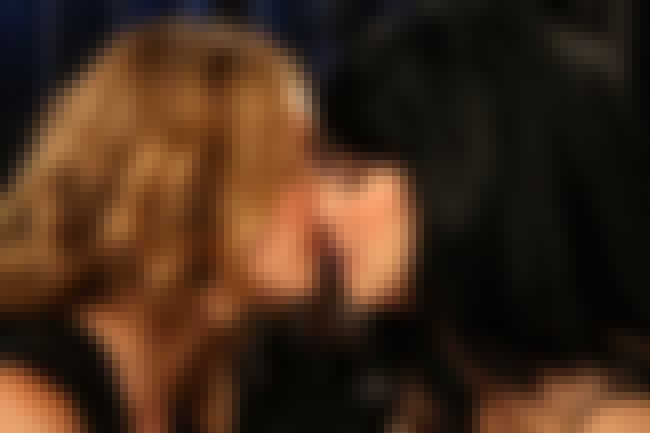 Sarah Silverman and Jessica Biel's almost-kiss is all girl, head to toe. I mean, before any real action happens, they start talking about their interests and giggling. It's like the perfect girlfriend kiss, between uh...girlfriends. They must be BFFs though, cause if you don't swing that way, you'd only let a true BFF "project into your mouth". Discussion of hobbies starts at 00:35, cause I know that's what everyone is scrolling for:
http://videos.sapo.pt/BAMZZQZ5KC3rPQ3ibkiP
Charlize Theron & Auction Winner
Charlize Theron
is a swan of a lady, all class and just the right amount of sass. She ruffled a few feathers, though, when she had a 20 second lip lock with a lady bidder at a charity auction. Pretty awesome what some people will pay for a good kiss. That kiss, along with the good cause, cost $140,000.
4 people just voted on
Britney Spears & Madonna & Christina Aguilera
It was public knowledge that Madonna was
Britney Spears'
musical fantasy, but at the 2003 MTV Video Music Awards, the teenybopper showcased a different kind of fantasy after tonguing the Not-So-Virgin Material Girl. Christina Aguilera got the sloppy seconds, but didn't fail to bring the Dirty. You can pretty much just press play on this one.
Angelina Jolie & Peta Wilson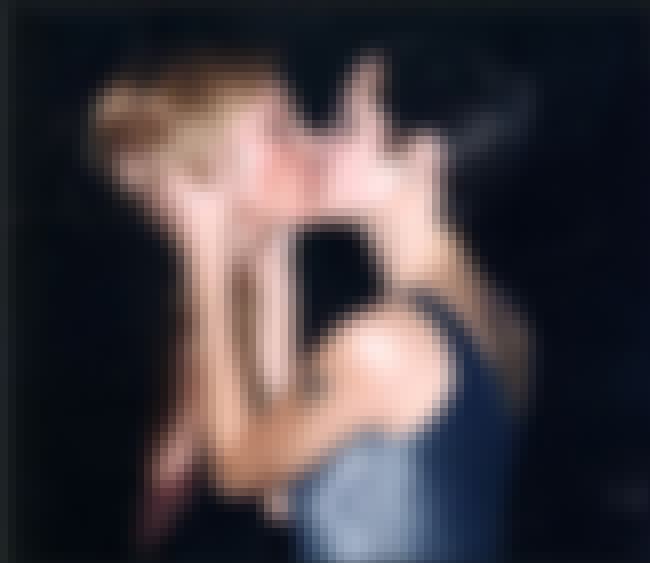 Angelina Jolie and Peta Wilson's kiss at the 1997 Cable ACE Awards set Jolie off on a string of other girl-on-girl intrigue. Who can forget Jenny Shimizu of 1998 fame and Jolie's 2003 confession of same-sex longings to Barbara Walters? Of course wanting to have the best of ALL worlds, she eventually fell into the arms of Brad Pitt; meaning that no matter who you are or what you're doing, there is someone who can truly get ANYTHING they want.
Carmen Electra & Paris Hilton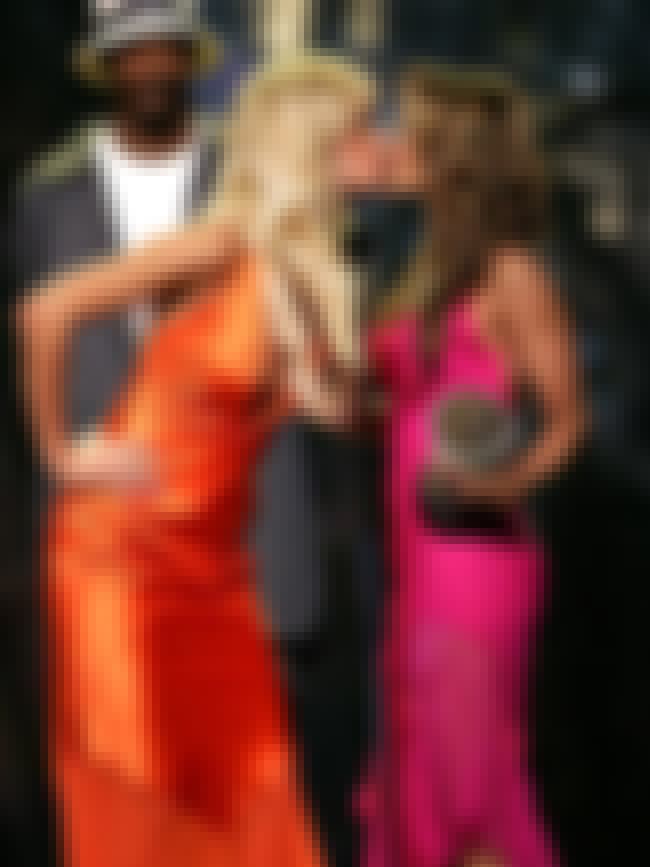 Paris Hilton congratulates Carmen Electra on her Best Kiss Award at the 2004 MTV Movie Awards, with, surprise, a kiss of her own. Paris, being used to cheating herself for the camera during really intimate moments, struck an obligatory hand-on-waist pose in the process just to bring us this wonderful picture. Snoop Dogg (as you can see) approves of this message.
Jennifer Lawrence & Natalie Dormer
Jennifer Lawrence tried to sneak up on Natalie Dormer and give her a quick kiss on the cheek on the red carpet for the premiere of The Hunger Games: Mockingjay Part 2. Dormer, however, turned her head at the last second, and Lawrence accidentally kissed her on the lips. The two girls giggled about it, and JLaw scurried away.
Sandra Bullock & Meryl Streep
After both being named Best Actress at the 2010 Critic's Choice Movie Awards, Meryl Streep and Sandra Bullock had a lot of making up to do. But instead, they made "out". Okay, so it was just a one second kiss, but that mock pose they did before they went in was a classic make out look. You can see it at about 1:00.