film

The Fault in Our Stars Movie Quotes f p @

58 votes

25 voters

9.9k views

10 items

Follow

Embed
"The Fault in Our Stars" movie quotes bring the best-selling novel of the same name by John Green to the big screen. The romance movie follows a young girl with terminal cancer whose life story is rewritten after meeting a new friend. Josh Boone directed the film using a screenplay by Scott Neustadter and Michael H. Weber. "The Fault in Our Stars" opened in the United States on June 6, 2014.
In "The Fault in Our Stars," Hazel Grace Lancaster (Shailene Woodley) is a teenager with terminal cancer and a bleak outlook on life. While she did undergo a miracle procedure that extended her life by a few years, her prognosis is still death, and sooner rather than later. Her mother (Laura Dern) tries to get her out of her mental funk by having her join a support group for teens with cancer.
At the group, Hazel meets Augustus Waters (Ansel Elgort) who almost instantly falls in love with her. She is quite reluctant to form any kind of relationship with him, knowing that because her time on this earth is limited, any relationship would end in hurt feelings. But he doesn't give up and the relationship they do form changes both of their lives forever.
The romantic drama joins theaters packed with other films such as
"Edge of Tomorrow,"
"A Million Ways to Die in the West,"
"Maleficent,"
"Night Moves,"
"Filth,"
"Blended,"
"X-Men: Days of Future Past,"
"The Immigrant,"
"The Love Punch,
"The Angriest Man in Brooklyn,
"Million Dollar Arm,"
"Godzilla,"
"Palo Alto,"
"Chef,"
"Legends of Oz: Dorothy's Return Movie Quotes,"
"Neighbors,"
"Moms' Night Out,"
"Devil's Knot,"
"Belle,"
"Walk of Shame,"
and
"The Amazing Spider-Man 2."
Augustus Waters: "So, what's your story?"
Hazel Grace Lancaster: "I was diagnosed when I was 13"
Augustus Waters: "No, no, no, no, Your real story, your hobbies, your passions, your weird fetishes."
Hazel Grace Lancaster: "I am quite unextraordinary."
Augustus Waters: "I reject that."
Gus is intrigued by Hazel and wants to learn more about her. She claims there isn't much of value to tell but he strongly disagrees.
Hazel Grace Lancaster: "I believe we have a choice in this world about how to tell sad stories. On the one hand, you can sugar coat it. Nothing is too messed up that it can't be fixed by a Pater Gabriel song. I like that version as much as the next girl does. It's just not the truth. This is the truth, doctor's appointments, reality shows and, worst of all, support groups."
Hazel narrates her story. As she explains, it's no fairy tale but it is the truth.
You Don't Get to Choose If You Get Hurt
Augustus Waters: "You don't get to choose if you get hurt in this world but you do have a say in who hurts you… I am in love with you, Hazel Grace, and I know that love is just a shout into the void and that oblivion is inevitable and I am in love with you."
After watching her push him away, Gus gives Hazel few outs when he professes his love for her. If he's going to get hurt here, he's ready for that and thinks that she's worth that.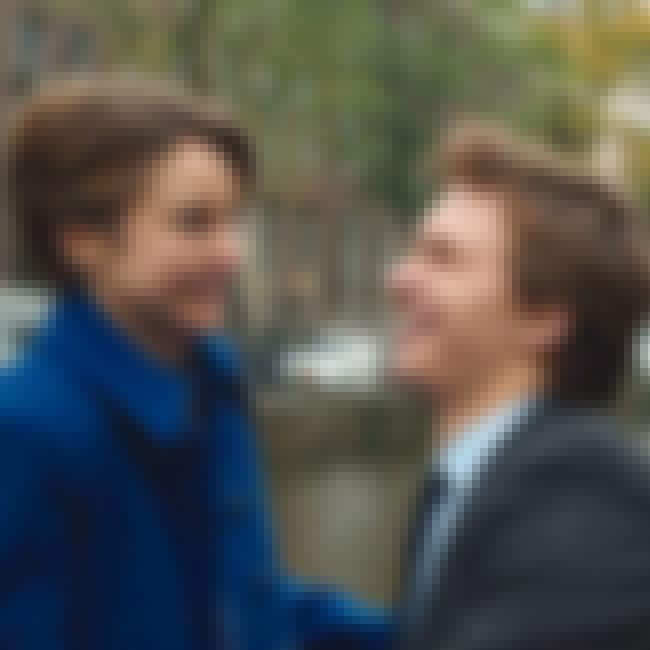 Augustus Waters: "What's your name?"
Hazel Grace Lancaster: "Hazel"
Augustus Waters: "No, your full name"
Hazel Grace Lancaster: "Hazel Grace Lancaster… Why are you staring at me?"
Augustus Waters: "Because you're beautiful"
In their first meeting, Gus and Hazel get to know one another. Much to her enjoyment, he's got some game.