quotations

The Good Doctor Movie Quotes f p @

115 votes

21 voters

6.6k views

12 items

Follow

Embed
"The Good Doctor" movie quotes tell the story of one young physician who strives to receive the respect he deserves as a medical professional, even if it means very extreme actions. The Lance Daly quiet thriller follows this doctor as he goes to extraordinary lengths in an effort to keep the one person in his life, a young, attractive patient, who truly respects him.
In "the Good Doctor," Dr. Martin Blake (Orlando Bloom) begins a residency at a new hospital but things soon take a turn for the worse causing friction between him and his superiors, including Dr. Waylans (Rob Morrow). But then a young, attractive girl, Diane Nixon (Riley Keough), is admitted to his care and the two bond instantly. Diane gives Dr. Blake the respect and admiration he desperately seeks, something Dr. Blake soon becomes addicted to. That's why when Diane's treatment ends, Dr. Blake tampers with her medication to make sure she returns to his hospital.
That action to keep Diane sick ultimately kills her leaving a guilty Dr. Blake once again alone. Things only get worse when an orderly, Jimmy (Michael Pena), discovers Diane's private journal, complete with details of her relationship with the doc. Jimmy and Dr. Blake initially work out a deal to trade drugs for Jimmy's silence but Dr. Blake soon takes yet another extreme step to murder Jimmy when he learns that Jimmy will never give up the journal. Dr. Blake is faced with a decision at this point, attempt to carry on his life all while dodging police detectives or end it all by walking into the ocean and drowning.
If "The Good Doctor" is a bit too dark for you, there's loads of other summer movies in theaters during the summer 2012 movie season such as
"Lawless,"
"Cosmopolis,"
"Premium Rush,"
"Hit and Run,"
"ParaNorman,"
"Sparkle,"
"The Expendables 2"
and
"The Odd Life of Timothy Green."
Dr. Waylans: "Tell me, Martin, why did you first want to become a doctor?"
Dr. Martin Blake: "A friend of my mother's was a doctor and he was respected and I guess I just always thought, you know, to have that."
Dr. Waylans: "I mean it's not unusual for people to realize this isn't what they want after all."
Dr. Martin Blake: "This is what I want."
His superior Dr. Waylans questions exactly why Dr. Martin Blake has chosen the field of medicine after Dr. Blake's initial time at the new hospital does not go so well. Instead of offering up an answer touting the potential for earning a great deal of money or the good he can do for others, Dr. Blake remarks that it's the respect of being a doctor that fuels him.
Secret to Being a Good Doctor
Dr. Waylans: "Do you know the secret to being a good doctor, don't you, Martin? You act like one."
Dr. Martin Blake: "I do... I think"
Exploring the title of the film, resident Dr. Martin Blake has a brief conversation with his superior, Dr. Waylans about what it really means to be a good doctor. It seems simple but then again all of us do things we know are not good, but we do them anyway.
That's What Us Doctors Are Here For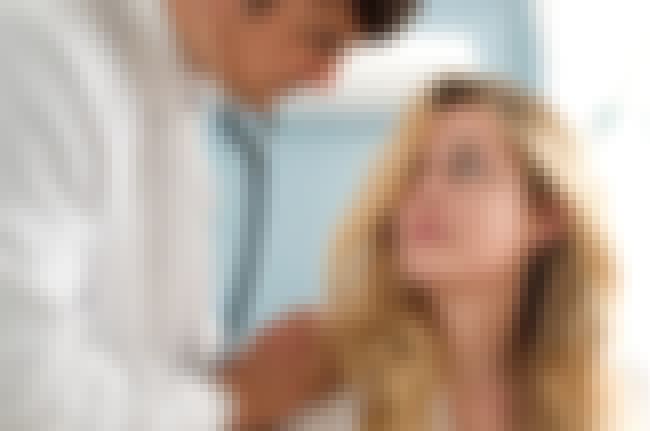 Diane Nixon: "What's wrong with me?"
Dr. Martin Blake: "Pyelonephritis"
Diane Nixon: "Can you die from that?"
Dr. Martin Blake: "Well if you never took care of it, but that's what us doctors are here for."
Diane Nixon: "I thought you guys just played golf."
Dr. Martin Blake: "I don't know how to play golf."
In their first meeting, Dr. Martin Blake and Diane Nixon get acquainted after Diane is admitted for a kidney infection. The instant connection both gives Dr. Blake some much-needed confidence and starts a chain of events that spiral out of control.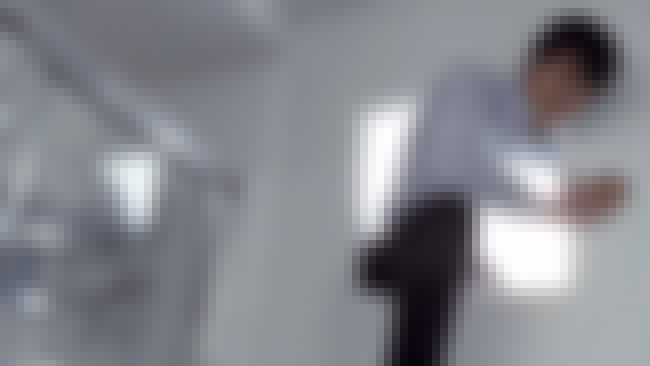 Dr. Martin Blake: "I think about just walking into the ocean and disappearing."
Diane Nixon: "I love the ocean."
Weighted down by his own guilt over his extreme actions, Dr. Martin Blake confides in Diane about his desires to commit suicide by drowning in the ocean. Later, we see Dr. Blake wandering into the sea to do just that but is it real or simply a flash forward?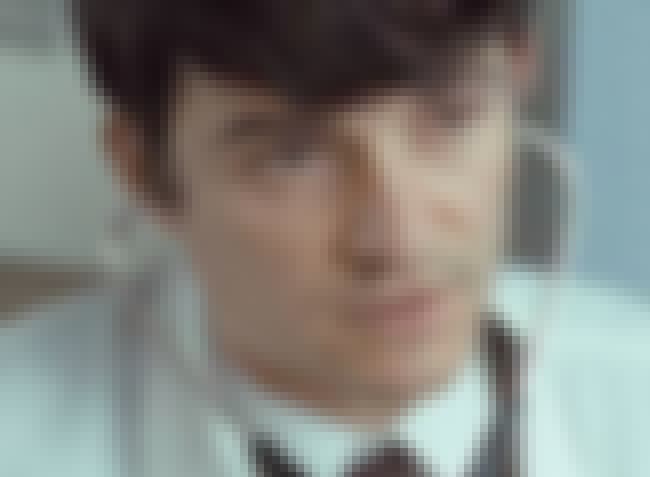 Jimmy: "You know what I always thought would be the best part about being a doctor? The ladies love a doctor."
Speaking with Dr. Martin Blake in an elevator, orderly Jimmy shares on of his favorite perks about working in medicine, the ladies. While Dr. Blake is a young, single professional certainly in the market for a partner, being a doctor for him is more about respect.
Good Doctor, Good Patient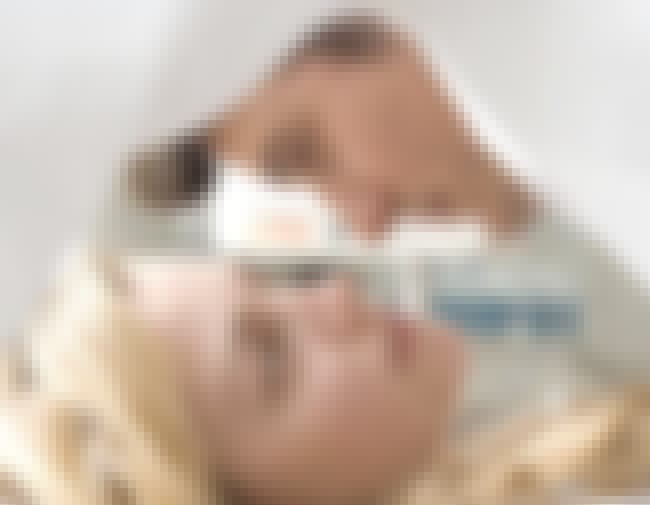 Diane Nixon: "I'll tell Nurse Ratchet you're a good doctor."
Dr. Martin Blake: "Thanks, you're a good patient."
As Diane's care continues in the hospital, the sparks continue to fly between Dr. Blake and his young, attractive patient. But both walk a fine line between being polite and professional and taking their relationship to a personal level.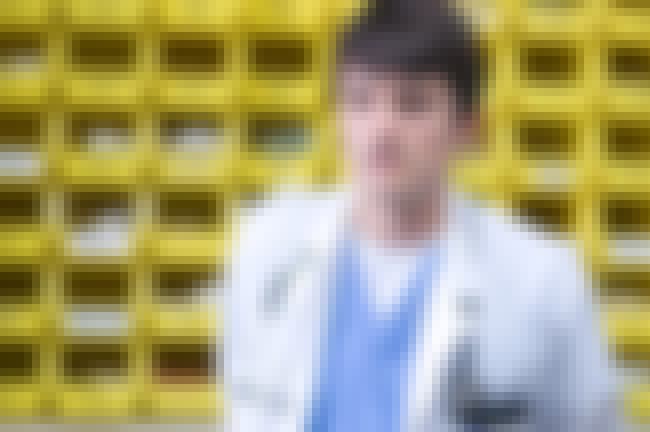 Mrs. Nixon: "Any special instructions for Diane?"
Dr. Martin Blake: "Just finish her medicine"
While leaving the family home after a dinner visit, Dr. Martin Blake instructs Diane's mother to make sure her daughter finishes her medicine. Little does anyone but Dr. Blake know at the time that her medicine has been switched out with sugar, almost guaranteeing Diane will return to the hospital.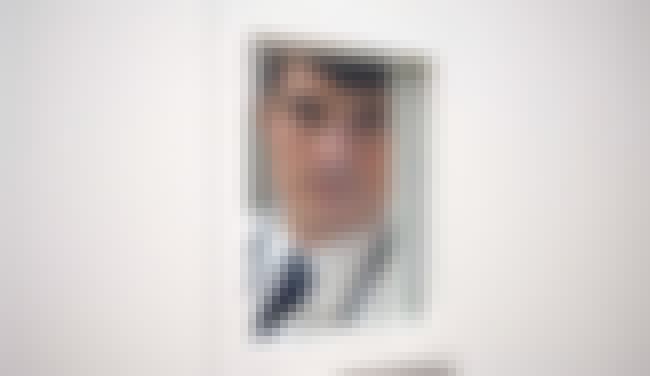 Dr. Martin Blake: "I never meant it to happen. It just got out of control."
Out of control indeed. After becoming attracted to the respect he's given by young female patient Diane Nixon, Dr. Martin Blake spirals out of control in his effort to keep her under his care.