Computer Game

The Greatest Video Game Porn Parodies Ever

1k votes

1.8M views

8 items

Embed
The 34th rule of the internet states that if it exists, there is porn of it. So, without further delay, here are the 8 greatest porn parodies/renderings of video games or video game characters that have ever been made. Greatness is judged on absurdity. Enjoy.

List Photo: user uploaded image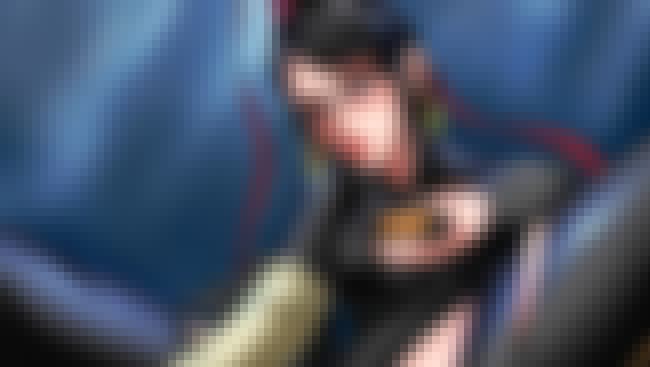 46 people just voted on
Bayonetta Gets a Porn (Duh)
SURPRISE!
Bayonetta, a game starring a hot girl with glasses that is loved by geeks all over the world, that also happens to have a perfect body and HUGE boobs, and somehow always finds herself in compromising positions, has porn iteration.
Quite frankly, it's surprising that it wasn't a mod for the game itself.
Arguably the hottest girl in video games, the main chick in Bayonetta gets the porn treatment ALL over the internet and has even inspired some animators to do some work on her.
The Bayonetta porn craze is part of the doujinshi movement in Japan. Doujinshi are amateur artists that self publish comics and art of their favorite characters. It's not always pornographic, but 2 out of 3 ain't bad.
The weirdest part of all of this is that people have spent hardworking HOURS on this porn and then pushed it in places popular enough to make it available.
Think about THAT next time you're stressed out at work.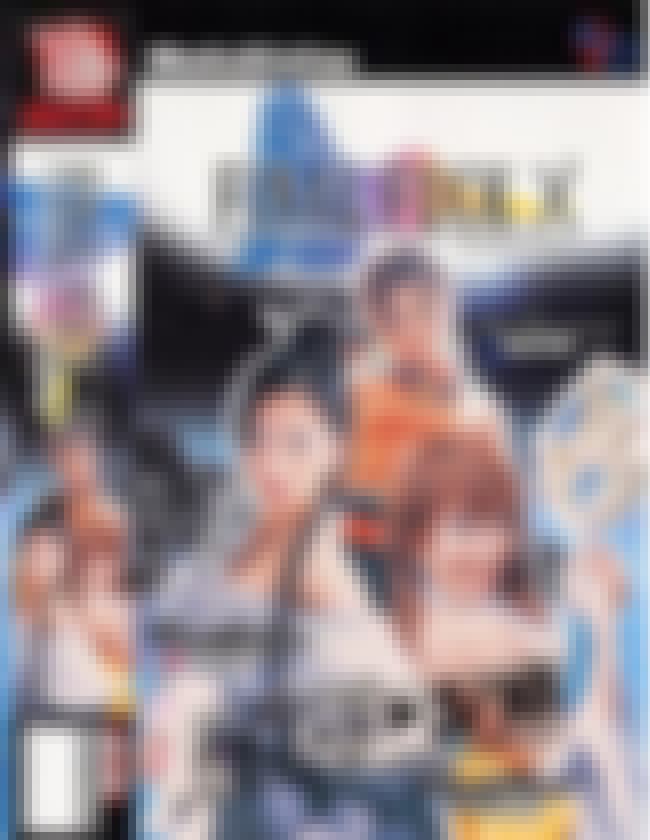 Final F*ck X (A Final Fantasy Porn)
A Final Fantasy porn. Finally. No one has ever wanted to see anything more than chicks getting banged by dudes with swords big enough to let you know that they're slightly "inadequate".
One of the biggest and most well-known Cosplay porns that has ever happened to the world (that's right, "HAPPENED"), Final F**k
X is obviously a porn parody to Final Fantasy X.
The worst part about any of this is that NONE of the plotline remains and everyone just has sex the whole time.
People are constantly having sex in their costumes while the WORLD IS IN PERIL.
This really took us out of the porn itself and caused us to question all the different players and NPCs who plagued this myopic production and made us realize that nothing is more important than getting it on.
Our dreams were shattered with this one.
Left 4 Head (2009) is a hilariously low-budget porn parody (with TERRIBLE cinematography) of the awesome multiplayer survival horror game Left 4 Dead. If you don't know what Left 4 Dead is, it's basically one of the greatest survival horror games ever made. It traps you in a zombie apocalypse in a realistic setting where if you don't depend on others, you're dead. The game stars one cute, young girl named Zoey (hmmm, I wonder who the focal point of the porn is going to be), one buff younger guy named Francis, an old war vet named Bill and a guy whose look is a little Shaun of the Deadesque named Louis.
In Left 4 HEAD, the film dwells on the concept of zombies having sex with the only female survivor from the first game, which isn't really surprising since the
internet had been begging for something like this for a while anyway
(the text link in this sentence is kind of NSFW and cannot be unseen).
The 3 male survivors of the game also get in on the action, cause hey to them she is LITERALLY the last woman on Earth (that isn't a witch or a crazy pregnant zombie thing that spits acid).
BONUSES
The "Smokers" in the porn parody use their insanely long and prehensile zombie-members to take a hold of zooey, as seen in this music video made using some of the SFW scenes from the porn parody. In the game, they use poisonous tonges to grab ahold of the players/survivors from a long distance. Brilliance is in simplicity.
Scroll to 2:05 for some "Smoker" extend-o zombie man parts action. You're welcome for the new nightmares.
The Splougers (which in the game are Boomers, who vomit bile onto players, attracting a huge hoard of zombies) spray, you guessed it, man-juice.
The saddest part about this? The missed opportunity (and biggest disappointment of the film, yes "film") to have the "Splougers" cover the survivors in "splouge" only to have them attacked by a pack of hungry, angry and horny zombies ready to screw and eat everything in sight.
Okay therapy... here we come.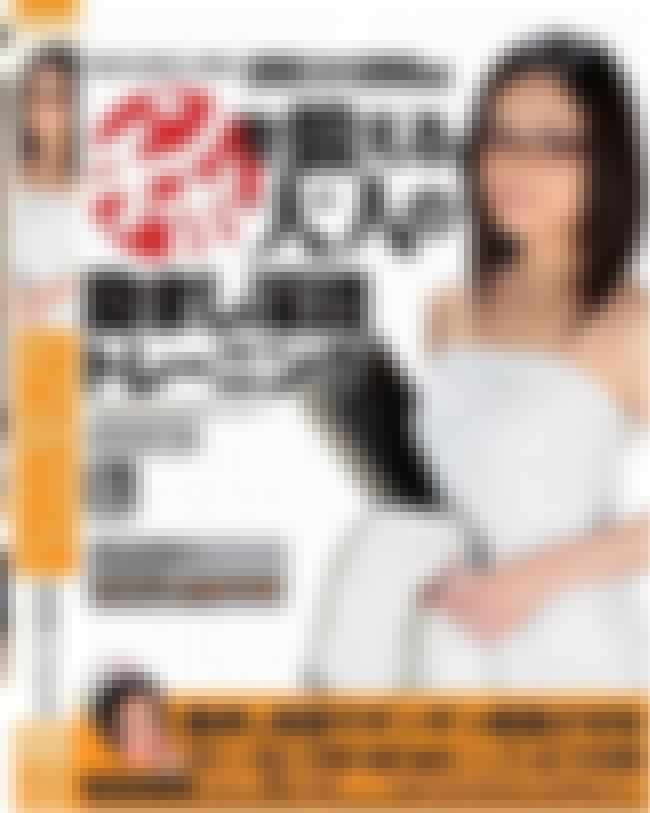 The "Brain Age" Porn Parody is Called...
Touhoku Daigaku Mirai Kagakugijutsu Kyoudoukenkyuu Center Kawashima Ryuuta Kyouju Kanshuu Nou o Kitaeru Otona no DS Training got an adult parody named Chinpo o Kitaeru Otona no Ingenware Training.
In other (English) words, the name of the game is: Dick Drilling Adult's Lewd Word Self Training.
Cause nothing will sell out faster at a local family Gamestop than a game that starts with "Dick Drilling." Makes you wonder about Dig Dug.
Did we mention the girl on the cover of this has glasses? It increases the porn's hotness infinitely. Key point, she didn't have those glasses when she started Brain Age, she wasn't smart enough yet.
The best part of any of this is that there's a porn parody for a game that is a series of puzzles.
A SERIES OF PUZZLES.
Jewel Raider: The Tomb Raper
Jewel Raider is one of those porn parodies that absolutely nobody is surprised about. Probably the hottest female character in video games getting into some guy's mind as a sexual object?... Groundbreaking!
So, what we got was Jewel Raider. Luckily, though, we also later got the film (yes, we're going to be calling these "films" the WHOLE time) Jewel Raider: The Tomb Raper. This goes to show that there was probably an argument in the ideas room of this production about what pun would go in stead of the word "Raider"
"Raper!"
"Raider, but we can make her first name JEWEL!"
"JEWEL RAPER!"
"Now that just sounds impractical"
Even though the Tomb Raider games came out in the 90s, somehow this film looks like it was made in the late 80s. The haircuts, the production values, all completely say something along the lines of "we have no money, but we know this hot chick...."
So then Tomb Raper starring Jewel Raider was made.
Enjoy this clip of action scenes intermixed with some AWESOME butt-shots. You can only imagine how the porn gets once they get down... the answer? Shameful.
Whorelore (A.K.A. World of Whorecraft)
whoelore.com is NOT a Safe For Work Site.
But it is the home of the (formerly named) World of whorecraft crew who take really esoteric World of Warcraft puns and jokes and make porn out of them.
It's an episodic series with the production value of those videos you used to have to make for English class in high school, only with sex.
Adhering to the fetishism of the concept of "Corruption" found in most regular porn, this episode of whoelore is called "Rogues Do It From Behind". Why is this about corruption? Well, because Rogues are one of only four PURE classes in the entire game, and when the Rogue goes sexy, they are corrupted. They are violating the rules so hard that they'd probably get you kicked right off of your server due to some hardrive overload, bow chicka bow wow.
Kazami (DOA) by Thrust Films (Google It)
Making a Dead or Alive porn is a lot like making a Burger King sandwich into a Burger King hamburger.
The very covertly named "Thrust Films" (the people who brought us the Tomb Raider porn Jewel Raider) also managed to center in on the video game market Uwe Boll style with their Dead or Alive reiteration "Kazami (DOA)".
Nothing quite like Asian chicks made to look like white chicks in bikinis to make a guy really enjoy his lonely Friday night.
This Japanese-made "Kazami" basically takes that idea to the next level, taking Kasumi Dead Or Alive in the direction of porn.
This insanely unexpected (*yawn) porn made this list because it's part of an "interactive experience" where old/lonely dudes who rent the DVD can actually manipulate what goes on in the actual scenes.
Here's a video that shows exactly why this porn was impending and why it almost seems redundant. Fast forward to about one minute in and you'll see that a whole franchise caters to a group of dudes/chicks that are turned on by cartoon chicks. Really hot, insanely soft-looking, cartoon chicks.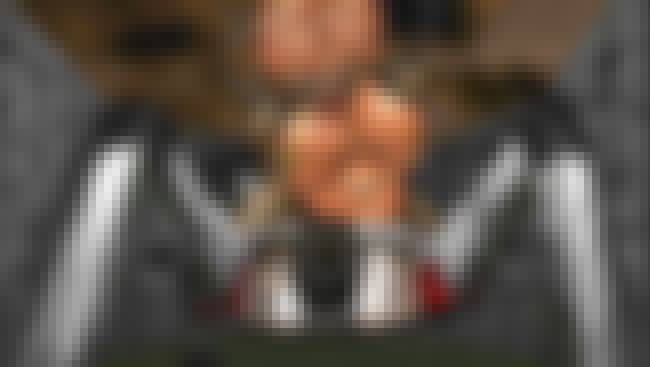 So apparently, DOOM porn exists. That's right, cyber demons are being sexualized and so are pretty much any OTHER characters in the franchise.
But really? A brain-alien cyberdemon? Isn't it enough that we're making this weird thing sexy? We REALLY have to make it this sexually ambiguous as to give it a machine gun for genitals?
This can be both male AND female, but actually upsets our dreams and childhoods equally as excessively.
Just so you know, and you can Google it, DOOM porn exists, and it would be HILARIOUS if it didn't sneak itself into every time we closed our eyes.
Anyway, these still-picture porn iterations of the first coolest game we all ever played show how some of us will just go to ALL lengths to find something that can "one-up" traditional porn.
*Shiver*
If rule 34 of the internet has ever been completely abused, this is the time.