quotations

The Guilt Trip Movie Quotes

66 votes

29 voters

24k views

9 items
"The Guilt Trip" movie quotes take viewers on a cross-country road trip with a mother and her son in this comedy movie. Originally titled "My Mother's Curse," "The Guilt Trip" was written by Dan Fogelman, directed by Anne Fletcher and produced in part by Loren Michaels, the man behind "Saturday Night Live." "The Guilt Trip" opened in the United States on December 19, 2012.
In "The Guilt Trip," Andy Brewster (Seth Rogen) arrives at his mother Joyce's (Barbra Streisand) home for a visit before going on an eight-day cross-country road trip to sell his new invention. Andy, who worries that his mother has never moved on with another man after his father passed away when he was eight, invites his quirky mom along for the trip in the hopes of reconnecting her with a lost love along the way.
On the trip, Andy and Joyce meet a multitude of interesting characters, like the hitchhikers she urged him not to pick up, then picked up herself, and ended up in several unfortunate situations, like a strip club where Joyce wants to talk about Andy's penis when he was a child. But in the end, the trip does not take them any place they either anticipated. The comedy film also features Adam Scott, Yvonne Strahovski, Colin Hanks, Brett Cullen and Casey Wilson.
For something a bit more serious, there are many other movies in theaters during the 2012 holiday season such as
"Killing Them Softly,"
"Hitchcock,"
"Skyfall,"
"Lincoln,"
"Flight,"
"Playing for Keeps,"
"Silver Linings Playbook,"
"Anna Karenina,"
"This Must Be the Place,"
"Cloud Atlas,"
"Wreck-It Ralph,"
"Nobody Walks,"
"The Sessions,"
"Red Dawn,"
"Chasing Mavericks,"
"Rise of the Guardians,"
"Argo,"
and
"Looper."
This is You Worrying About Me
Andy: "Dad died when I was eight years old. You haven't been on one date since then."
Joyce: "This is you worrying about me. You don't have to. I'm fine."
Andy wants his mother to go out and find another man to be in her life, something she urges him not to fret over. This loneliness is the spark that Andy uses when deciding to invite his mother along on his cross-country road trip.
Spend a Week in a Car With Your Mother
Andy: "Do you want to come on my trip with me, mom?"
Joyce: "You want to drive cross country with me?"
Andy: "Yeah, no, it's we won't be gone long. It's only eight days in a car together."
Joyce: "Wait, I want to make sure I'm hearing this correctly. You want to spend a week in a car with your mother?"
Andy: "More than anything in the world"
Joyce: "Don't you think I might get on your nerves a little bit?"
Andy: "No, it was just a thought and if you don't want to do it then fine. I don't want to push you into anything."
Joyce: "What, what, am I so awful that you can't spend a little time in a car with me?"
Andy: "I'm inviting you. Do you want to, do you want to drive across the country with me?"
Joyce: "Well I'd have to reroute my mail."
Andy: "You have five seconds to tell me whether you want to go or not."
Joyce: "I can't wait! What are you kidding me? Honey, that is so exciting! I have to touch my roots though before we go. What are we going to pack? You gotta fill me in on all the weather conditions in all the states that we're gonna go through."
Hesitantly, Andy invites his mother along as he drives across the country for eight days. She first cannot believe that he really wants her to go but then is elated and ready to go.
Andy: "Do you have any rooms available?"
Hotel Employee: "For you and your lady?"
Andy: "My lady?"
Joyce: "Andy, they have clip-on frog earrings!"
Andy: "Awww, dude, don't wink at me. That's my mother. Are you insane?"
The hotel front desk clerk thinks he's being smooth when mentioning to Andy about "his lady" but to Andy, that lady is his mother and that thought is kind of gross.
That Girl With the Exotic Name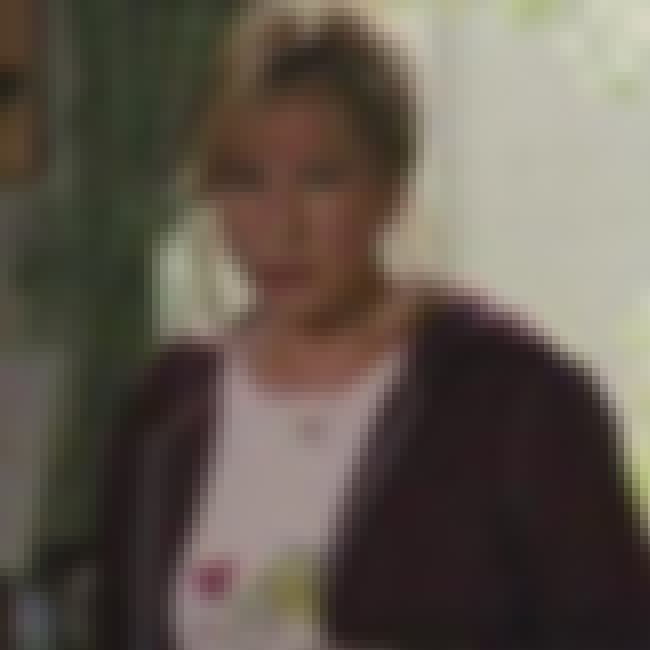 Joyce: "You seeing anyone?"
Andy: "Are you seeing anyone?"
Joyce: "Please, don't be disgusting. I thought you were seeing that girl with the exotic name."
Andy: "Bethany?"
To change the subject from the topic of who she is, or in actuality isn't, dating, Joyce asks Andy about that one girl he used to date with an exotic name. Bethany isn't exactly an exotic name to most people but most people are not Joyce either.
Joyce: "You know Andy invented a new product and he's going to travel door to door selling it?"
Gayle: "Like Avon?"
Friend: "You brought brushes or something?"
Andy: "No, nope, not even close"
When at a dinner party Joyce announces to her friends that Andy has something he'll soon be selling door to door, the ladies are soon excited by the idea and soon disappointed that it doesn't involve cosmetics.
Never Pick Up a Hitchhiker
Joyce: "Promise me you'll never pick up a hitchhiker."
Andy: "I promise I'll never pick up a hitch hiker."
Joyce: "Good. They rape."
[Later, Andy awakens in the car to find an unknown man in the backseat]
Audiobook: "It was the last time I was ever their daughter"
Joyce: "What a nice chapter."
Hitchhiker: "He's a beautiful writer."
Joyce: "It's okay, I picked up a hitchhiker."
Andy: "Hi"
Apparently when Joyce advises Andy to never pick up hitchhikers it's more for his rules than hers as when Andy awakens from a nap he sees that Joyce has made a new friend in a hitchhiker she picked up.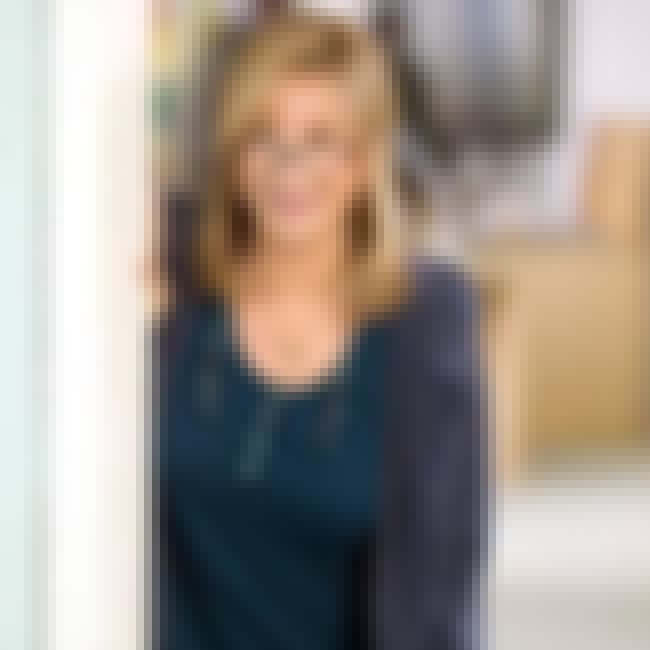 Receptionist: "They are ready for your presentation."
Andy: "Oh fantastic!"
Joyce: "Good luck, sweetheart!"
Andy: "Thank you, ma'am. Nice to meet you."
Having someone along to support you on a business road trip can be great. Not so great is having your mother there to wish you luck in front of prospective business partners.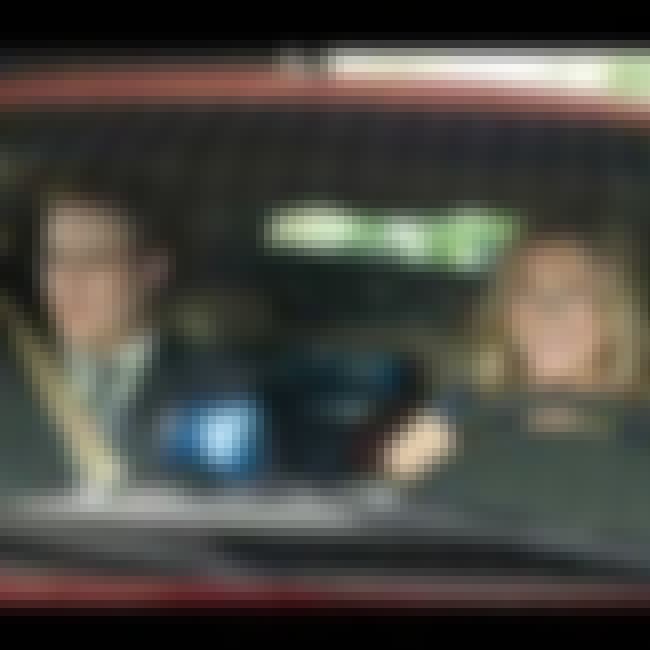 Joyce: "I always wanted to see the Grand Canyon."
Andy: "I know"
Joyce: "How long are we supposed to look at it?"
Andy: "Ten minutes? Seems disrespectful to look at for any less..."
Joyce: "But who'll know?"
Andy: "That's a good point."
There are no set rules that say you have to look at the Grand Canyon for a certain amount of time but anyone who has visited the natural wonder will tell you that it does get awkward after standing there staring at the ground for so long.