celebrities

The Most Egregious Male Gold Diggers f p @

84k views
13 items
Follow
Embed
Since Kanye West's 2005 hit "Gold Digger" resurrected the mildly offensive term and brought it to the forefront of pop culture jargon in the most creative way since
The Gold Diggers of 1933
, women have gotten an increasingly worse reputation as child-support chasers with baby daddies all over town. But let's get real: Both sexes have the capability to marry for the money. Whether there were prenups or media deals, true Cupid-striking love or a simple, fledgling friendship, there are a slew of egregious male gold diggers out there worthy of a mention in Kanye's rap.
Ranging from socialites to aspiring realty TV stars to the just plain bizarre, these men show that, depending on your integrity (or lack thereof), the baby daddy-divorce-media drama is worth it — at least, monetarily.
Who are famous gold diggers? These guys. These are the biggest gold diggers. This list will answer your question.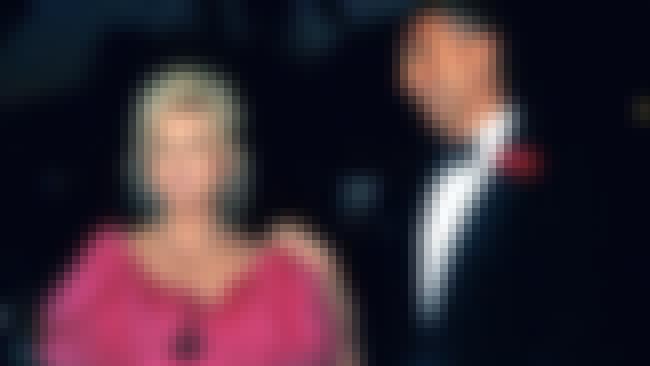 When it comes to gold digging, German socialite Frederic Prinz von Anhalt is pretty honest about it. Prinz von Anhalt, a man from somewhat humbled beginnings, started gold digging with an adult adoption by Princess Marie-August of Anhalt, which made him royalty by surname alone (the rest of Germany refuses to acknowledge his royal lineage).
Prinz von Anhalt admitted to marrying actress Zsa Zsa Gabor, who is 26 years his senior, not for love but for friendship — a friendship that has allowed shameless extramarital affairs, including an alleged one with Anna Nicole Smith. As Prinz von Anhalt continues his idiosyncratic antics of running for Governor of California, glueing his eyes shut with nail glue and stripping to his birthday suit in Rolls Royces parked on L.A. streets, Gabor's daughter fights for a return of her aging mother's dignity and sanity destroyed by a man more concerned with how he can gain attention from Gabor's failing health.
see more on Frédéric Prinz von Anhalt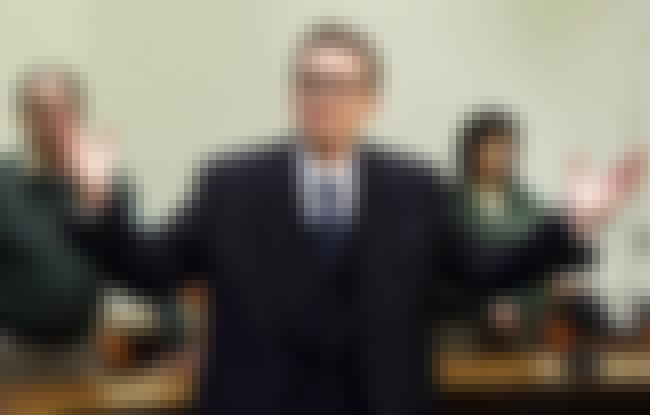 Former Swiss investment banker Helg Sgarbi discovered the best — and most lucrative — clients were rich, gullible women, including BMW heiress Susanne Klatten, whose total worth is a whopping $9.6 billion.
Sgarbi extorted money from the heiress by resorting to good ol' blackmailing; he threatened to release videos of their sexual encounters if she didn't fork over millions upon millions of Euros. After taking an additional $6 million in Klatten for a faux-mafia tale, and several million from three other seduced victims, Sgarbi was sentenced to six years in prison. In America, sex tapes land you a TV show and countless promotional deals; in Europe, they land you in jail.
The Duchess of Alba made international headlines in October 2011 when she married Alfonso Diez, a civil servant 25 years her junior, at the age of 85. The Duchess, who has an estimated worth ranging from $800 million to $4.7 billion, has repeatedly contended that she was "alone in this project" and that marriage was out of love, despite what her six children might debate. The quirky, twice-widowed Duchess even signed over much of her estate to her children prior to the marriage, while Diez renounced any claim to the Alba estate.
However, after living off of a measly $2,000 a month, Diez now gets the pleasure of quitting his government job to live like an aristocrat for the rest of his life. Hard work really does pay off in the end.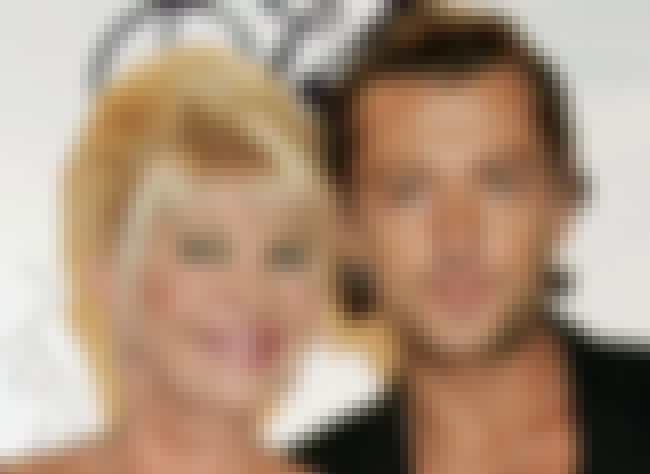 Poor Ivana. In 2008, the Olympic athlete-turned-hotel millionaire married Rossano Rubicondi, an aspiring celebrity 24 years her junior. Although the pair spent $3 million on a wedding, insiders say their brief marriage was for show right from the start.
The fame-obsessed Rubicondi had an agreement with Trump to use the marriage to kick-start his career, and it did; shortly after the wedding, Rubicondi was asked to be on an Italian reality show. According to inside sources, Rubicondi was esctatic because, "all he's ever wanted to be is famous and sleep with a ton of women and he got all that from the reality show." Trump, on the other hand, was a bit more upset about her marriage ending, until she realized she had a $100 net worth and could clinch a man even younger than Rubicondi.
see more on Rossano Rubicondi