true stories

The Most Infamous Cursed Movies of All Time f p @

287k views
17 items
Follow
Embed
A list of troubled or "cursed" movies, looking at deaths, illnesses and mysteries surrounding some of the most infamous film productions of all time. A variety of films have been released that are thought to carry with them a "curse," due to the troubles faced by the cast and crew either during or immediately following the film's production. These incidents range from the tragic (as in the accident that cost Superman star Christopher Reeve the use of his legs) to the simply unfortunate (such as Tower Heist director Brett Ratner's use of a homophobic slur costing him a gig as Oscar producer.)

What are some of the most well known movie curses? Regardless of whether you believe these creepy stories about cursed films truly represent something supernatural - or if they are simply regrettable coincidences - nevertheless the existence of so many such productions is uncanny and fascinating.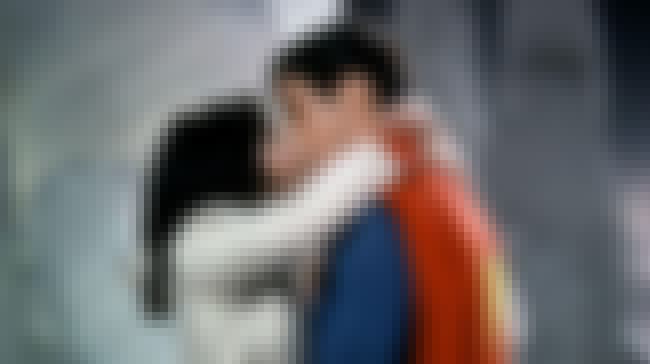 Christopher Reeve played the titular hero in Superman: The Movie and three sequels. The actor was paralyzed from the neck down after being thrown from his horse in a cross country riding event in 1995, and subsequently died in 2004 due to heart failure stemming from his medical condition.
Reeve isn't the only person involved in the Superman films to face personal struggles. Margot Kidder, who played Lois Lane, suffered a bout of mental illness in 1996, and was found dazed and filthy, wandering the streets of Los Angeles. Richard Pryor, who appeared in Superman III, died of multiple sclerosis only a few years later.
Believe it or not, this franchise wasn't the only troubled Superman series. George Reeves, who played the Man of Steel in the 1950s television program Adventures of Superman, died at the age of 45 in 1959. The official finding was suicide, but some believe he was murdered or the victim of an accidental shooting.
More About
Actors: Marlon Brando, Gene Hackman, Christopher Reeve, Terence Stamp Margot Kidder, + more
Initial Release: 1978
Directed by: Richard Donner
Also Ranked
#66 on The Greatest Sci-Fi Movies of All Time
#7 on The Greatest Film Scores of All Time
#8 on The Very Best DC Comics Movies
#89 on The Best Fantasy Movies
see more on Superman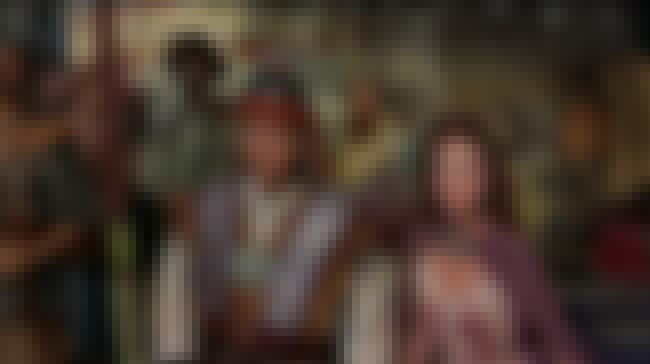 A number of principals involved in John Wayne's The Conqueror succumbed to cancer in the years following the film's release. Director Dick Powell died of cancer less than seven years after the movie's 1956 debut. Actor Pedro Armendáriz was diagnosed with terminal cancer in the early '60s, filmed one last movie (James Bond thriller From Russia With Love) to leave his family with money, then took his own life in 1963. Actress Agnes Moorehead died of cancer a decade later. in 1974. Thereafter, both principal stars, John Wayne and Susan Hayward, were diagnosed, and died within four years of one another.

Combine this with the knowledge that above-ground atomic tests were run at Nevada's Yucca Flats - very near where the movie was shot, in Utah's Snow Canyon State Park - and it seems obvious what happened. The cast and crew were exposed to radiation while making the movie (a ridiculous take on Genghis Khan), then proceeded to die from the disease. This theory was dismissed as an urban legend, as the deaths could likely be traced to either the unhealthy lifestyles or coincidence.
More About
Actors: John Wayne, Susan Hayward, Agnes Moorehead, Pedro Armendáriz John Hoyt, + more
Initial Release: 1956
Directed by: Dick Powell
see more on The Conqueror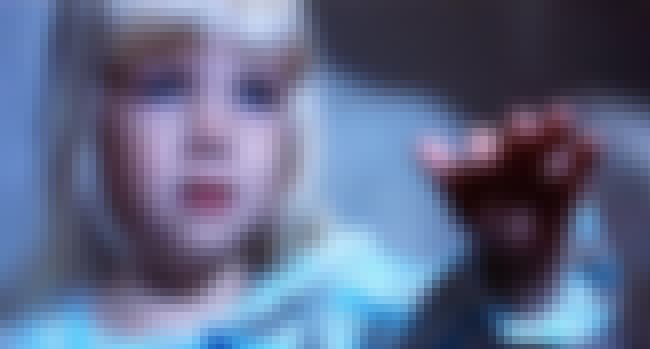 How's this for a statistic: Four actors who appeared in Poltergeist films died within six years of the first movie's release. They include:
Dominique Dunne, who played Dana in the first movie, was murdered by her former boyfriend at age 22. Julian Beck, who played Henry Kane in Poltergeist II: The Other Side, died in 1985 of stomach cancer at age 60. He had been diagnosed before he had accepted the role. Will Sampson, who played Taylor the medicine man in Poltergeist II, died as a result of post-operative kidney failure in 1987, at age 53.
Heather O'Rourke, who starred as Carol Anne Freeling in all three Poltergeist films, died in 1988 at age 12 after being misdiagnosed with Crohn's Disease. During the course of being treated for a disease she didn't have, O'Rourke became ill and suffered cardiac arrest. Her family filed a wrongful death lawsuit against Kaiser Permanente Hospital, which treated her for Crohn's rather than the actual condition - a bowel obstruction - that in part led to her death. The case was settled out of court.
More About
Actors: Craig T. Nelson, JoBeth Williams, Heather O'Rourke, Zelda Rubinstein Beatrice Straight, + more
Initial Release: 1982
Directed by: Tobe Hooper
Also Ranked
#3 on The Best '80s Horror Movies
#12 on The Greatest Horror Films of All Time
#39 on The Greatest Movies of the 1980s, Ranked
#7 on The Best Classic Horror Movies
see more on Poltergeist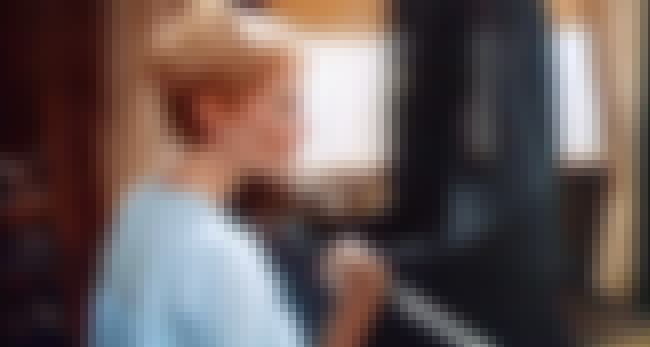 Director Roman Polanski's deeply unsettling film about a pregnant woman who may be in the thrall of a Satanic cult carries with it a number of unsettling stories from behind the scenes. Most famously, one year after the movie's release, Polanski's wife, actress Sharon Tate, was murdered by the Manson Family. She was eight months pregnant with the couple's first child at the time.
The film's producer, William Castle, suffered painful gallstones immediately following the film's production, eventually requiring a series of treatments and surgery. Composer Krzysztof Komeda died suddenly from an accidental fall. Castle later wrote in his memoirs that it felt like Rosemary's Baby was coming true in real life, and that the cast and crew were being stalked by witches.
More About
Actors: Mia Farrow, Tony Curtis, John Cassavetes, Charles Grodin Ruth Gordon, + more
Initial Release: 1968
Directed by: Roman Polanski
Also Ranked
#64 on The Most Nausea-Inducing Great Films
#25 on The Best Movies Where the Bad Guy Wins
#17 on The Greatest Horror Films of All Time
#16 on The Best Classic Horror Movies
see more on Rosemary's Baby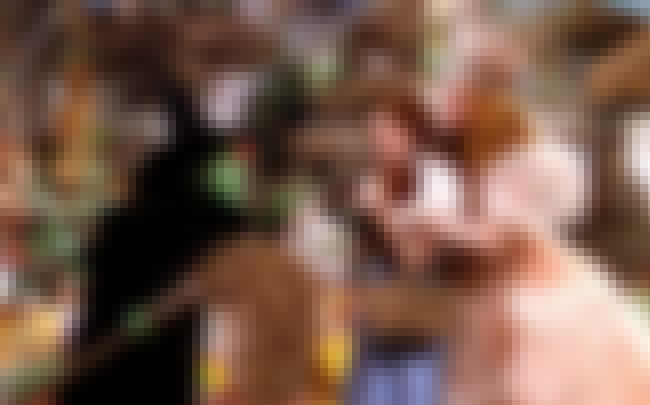 Actress Judy Garland became a cinematic legend playing Dorothy Gale in The Wizard of Oz, but her personal life proved rocky after the film, in large part due to abuses heaped on her by the studio. She suffered four divorces, a string of infamous insecurities and neurosis, financial instability, and addiction struggles before dying of an accidental overdose of barbiturates at age 47.

Problems for the Wizard cast didn't stop there. Four months after the movie was released, Frank Morgan, who played The Wizard, was involved in a serious car accident. Though he was left largely uninjured, his wife Alma suffered a crippling knee injury that would plague her for the rest of her life, and his chauffeur was killed. Morgan died in 1949, never seeing the film become a staple of television and an all-time childhood favorite.

Uncle Henry and Auntie Em met with bad luck following Oz. Charley Grapewin - who played Henry - died in 1956, just before the film debuted on television, where it became a staple. Clara Blandick, who played Auntie Em, committed suicide by overdosing on sleeping pills and putting a plastic bag over her head when she was 81 years old.

The production of Wizard was similarly troubled; a number notable accidents took place on set. Several actors playing flying monkeys accidentally broke the wires holding them up and crashed down to the set (they had a net to prevent grievous injury.) The actress playing the Wicked Witch of the West - Margaret Hamilton - was badly burned while filming a scene in which she explodes into flames. When she took time off to recover, a stand-in tried to replicate the stunt in her stead, only to be burned in the same fashion.
More About
Actors: Judy Garland, Margaret Hamilton, Frank Morgan, Billie Burke Ray Bolger, + more
Initial Release: 1939
Directed by: Mervyn LeRoy, Norman Taurog, King Vidor, George Cukor Victor Fleming
Also Ranked
#4 on The Best Musical Movies of All Time
#5 on Musical Movies With the Best Songs
#14 on The Greatest Soundtracks of All Time
#20 on The Most Rewatchable Movies
see more on The Wizard of Oz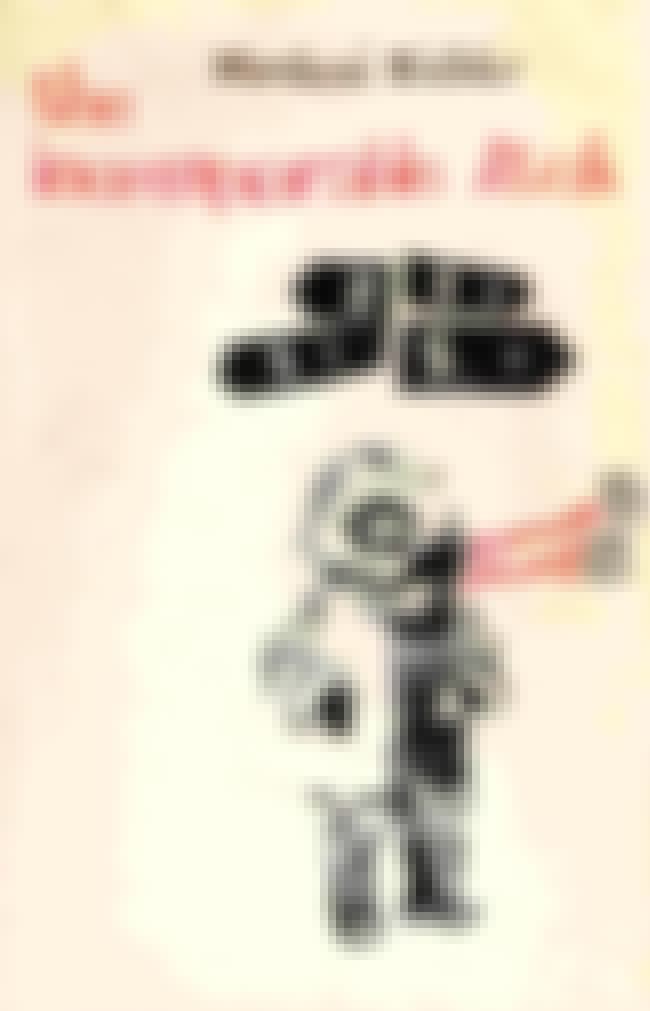 Atuk is so cursed it never made it to screen. The screenplay, based on satirical novel The Incomparable Atuk, about an Eskimo who moves to New York City, has been kicking around Hollywood since 1971, when producer Norman Jewison bought the book rights.
Most major actors attached to the project have died. John Belushi died a few months after agreeing to star in the film. British comedian Sam Kinison signed to play the lead in 1988 and even filmed a few scenes, but the production fell apart due to disagreements between the actor and pretty much everyone else. He died not long thereafter in a car accident.
In 1994, John Candy was attached, but died of a heart attack. A few months later, Michael O'Donoghue, a friend of Candy's who, according to rumor, went over the script with the actor, died unexpectedly of a cerebral hemorrhage. Chris Farley was attached when he died of a heart attack and, according to unverified rumors, Phil Hartman was also interested in or attached to the script when murdered by his wife.
While there's ultimately no logical reason to assume horror movies are more likely to be cursed than any other genre, seeing The Exorcist on a list of cursed movies is kind of like finding pickles in a pickle jar.
During production, The Exorcist was beset by a slew of problems. The set for the home in which most of the movie takes place burned down. Actress Linda Blair injured her back when some rigging failed, and Ellen Burstyn was hurt so badly during a take the issue plagued her for decades after filming wrapped - the scream when possessed Reagan (Blair) throws her mother (Burstyn) to the ground, is real. Meanwhile, the son of Jason Miller, who played Father Karras, was seriously injured when hit by a motorcycle during production.
Actor Jack MacGowran (Burke Dennings) and actress Vasiliki Maliaros (Father Karras's mother) both died shortly after filming wrapped. MacGowran of the flu, Maliaros of natural causes. Linda Blair's grandfather and actor Max Von Sydow's (Father Merrin) brother died during production, and the son of Mercedes McCambridge, who voiced the demon, murdered his wife and two daughters before taking his own life after being accused of fraud in November of 1987. All told, nine people associated with the movie died violently, mysteriously, or during or immediately after filming.
Various problems plagued The Exorcist upon its release. A woman at one sceening broke her jaw and sued Warner Brothers. The case was settled out of court. The movie was banned for some time in the UK, and American evangelists believed running the film through a projector would bring about demonic possession.
More About
Actors: Max von Sydow, Ellen Burstyn, Linda Blair, Lee J. Cobb William Peter Blatty, + more
Initial Release: 1973
Directed by: William Friedkin
Also Ranked
#8 on The Best Movies "Loosely" Based on True Stories
#39 on The Best Psychological Thrillers of All Time
#1 on The Best '70s Horror Movies
#42 on The Greatest Movie Themes
see more on The Exorcist

Rebel Without a Cause introduced the world to a variety of young actors, many of whom met grim fates in the years following the film's release.

Most famously, star James Dean was killed while racing his Porsche 550 Spyder before the film's release, at the age of 24. He became one of the most recognizable and beloved actors of his generation, despite making only three films.

Dean's co-star, Natalie Wood, drowned amidst unusual circumstances in November 1981. She, husband Robert Wagner, and friend Christopher Walken had gone to Catalina Island for a weekend, and were staying on a yacht. It's thought Wood awoke at some point during the night and attempted to get off of the boat, causing her to slip, fall, and drown. Her body was found floating face down nearby, wearing a jacket, nightgown and socks.
A witness from another yacht later recalled hearing Wood calling for help, only to be ignored by someone else on the boat. The death was deemed an accidental drowning, but suspicions of foul play have always surrounded the case, and Wood's sister Lana has made attempts to get the LA County Sheriff's Department to reopen the investigation.

Another Rebel actor, Sal Mineo, died five years before Wood, after being stabbed to death in an alley in West Hollywood. He was 37.

Finally, in a last bizarre twist on the Rebel curse story, Beverly Hills orthopedic surgeon Troy McHenry fitted his own car with parts from the Porsche Spyder in which James Dean died. A year later, he was killed when his Porsche Spyder hit a tree.
More About
Actors: Natalie Wood, James Dean, Dennis Hopper, Sal Mineo Jim Backus, + more
Initial Release: 1955
Directed by: Nicholas Ray
Also Ranked
#42 on The Best Car Movies
#64 on The Biggest Tearjerker Movies of All Time
#64 on The Best Teen Movies of All Time
#40 on Awesome Teen Movies You Must See Before You Turn 20
see more on Rebel Without a Cause