muppets

The Muppets Movie Quotes f p @

170 votes

43 voters

43k views

20 items

Follow

Embed
The Muppets movie quotes are hilarious! Would you expect anything less? 2011's highly-anticipated 'Muppets' movie is chock full of awesome lines from Kermit the Frog, Miss Piggy, Fozzie Bear, Animal and the newest Muppet: Walter. Disney's 'The Muppets' movie is going to be huge, and kids (young and old) will no doubt be quoting their favorite lines from the film for all eternity. I've compiled a list of some of the best 'Muppets' movie quotes here (along with some really funny movie clips) - so be sure to vote for your favorites and add a quote if you don't see it listed!
In 'The Muppets' 2011 movie, everyone's favorite, most interesting Muppets characters are brought together (years after 'The Muppet Show' last aired) to try and save their beloved Muppet Studios. After being out of the spotlight for so long, it seems the Muppets just aren't as famous as they used to be. One studio executive agrees to let the group put on a show to try and save their theater from the clutches of an evil oil magnate who wants to tear it down. With the help of new Muppet, Walter, and his friends, Gary (Jason Segel) and Mary (Amy Adams), they set out to raise the $10 million they need to save the studio.
'The Muppets' opened over the Thanksgiving 2011 holiday with a strong showing at the holiday box office. By year's end, the movie had grossed nearly $77 million in U.S. theaters and another $7 million worldwide. Definitely a hit with moviegoers, young and old!
If you're interested in more great, family movie quotes, check out these lists for the best lines from
'Hugo,'
'Arthur Christmas,'
'Happy Feet 2,'
'Tower Heist,'
'Puss in Boots,'
'The Smurfs' movie,
'Cars 2'
and
'Jack and Jill.'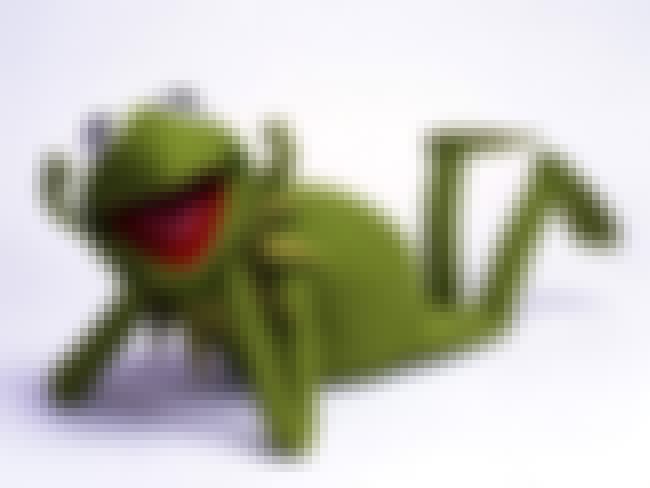 Kid (to Kermit): "Are you one of the Teenage Mutant Ninja Turtles?"
Kermit: "Yes...yes, I am."
Yeah, it's been a while: Time for 'The Muppets' to mount a comeback! What kind of kid doesn't know who Kermit the Frog is, anyway?! And yes, that is Manny from 'Modern Family' - one of many awesome star cameos in the movie.

Fozzie Bear: "Wow, that was such an expensive looking explosion! I can't believe we had that in the budget!"
Had to add this quote: One of many great Muppet quotes from the clips and trailers that have been streaming out for a year ahead of the movie's release.

Kermit: "Maybe you don't need the whole world to love you, you know? Maybe you just need one person."
Miss Piggy: "Oh Kermie......"
True love knows no bounds. Kermit and Miss Piggy are a shining example of an inter-species romance that never dies!

Fozzie Bear: "Check it out: Fart shoes!"
Yep, this is classic Muppets humor. Fozzie Bear is one of the most adorable Muppets characters, and the goofiest.