movie quotes

The Odd Life of Timothy Green Movie Quotes f p @

214 votes

84 voters

42k views

10 items

Follow

Embed
"The Odd Live of Timothy Green" movie quotes tell a quite miraculous tale of a couple who soon find themselves the parents of a very special boy. The Disney fantasy drama stars
Jennifer Garner
and
Joel Edgerton
, plus CJ Adams, as Timothy.
After hearing that they're unable to conceive a child of their own, Jim (Edgerton) and Cindy (Garner) fantasize about all the qualities their perfect child would have. They write all of these attributes down, put them in a wooden box and bury it a hole in their backyard garden. After rain storm comes though, they suddenly find that hole empty and this muddy little boy in their home. What follows doesn't just shock Jim and Cindy but intrigues and inspires everyone in their small town of Stanleyville. See Timothy isn't just a miraculous 10-year-old child who presumably grew in one couple's garden, he's a very special boy who impacts everyone he comes in contact with.
Directed by Peter Hedges (writer of "What's Eating Gilbert Grape"), "The Odd Life of Timothy Green" also features the likes of
Ron Livingston
("
Office Space
"),
Rosemarie DeWitt
("
United States of Tara
") and
Common
(
"Smokin' Aces"
).
"The Odd Life of Timothy Green" is just one of several theatrical films released by Walt Disney Pictures recently. "
Brave
," "
The Avengers
," "
John Carter
" and "
The Muppets
" are other recent notable titles from the film studio.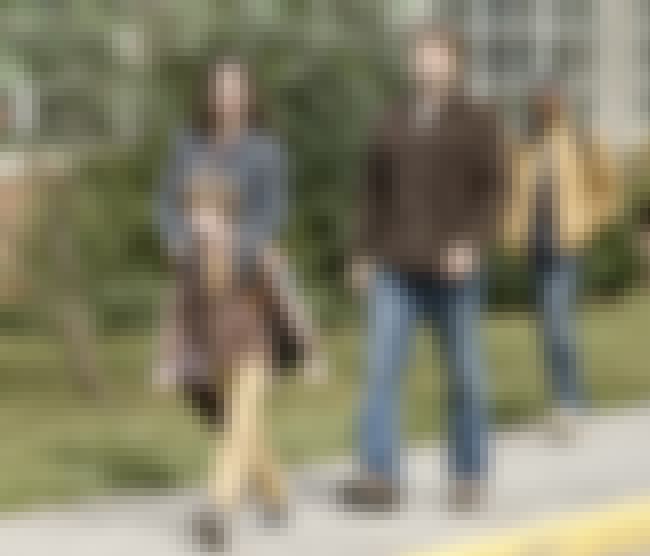 Jim: "Have a great day!"
Cindy: "That's too much pressure."
Jim: "Have the day you have."
Hovering closely over her new son, Cindy doesn't want Timothy to be too pressured as she and husband Jim drop him off at school. Accordingly, we have a moment of levity as Jim wishes him the day he has, rather than a great day.
Soccer coach: "Why are you smiling?"
Timothy: "I can only get better!"
After falling during a soccer game, Timothy stands up and smiles. The coach wants to yell but instead finds the smile, as well as Timothy's resulting comment about only getting better, puzzling.
Tonight, Let's Have a kid
Dr. Lesley Hunt: "You couldn't have tried harder. We have explored every medical option."
Jim: "Tonight, let's have a kid."
Cindy: "You heard what the doctor said. Give it up."
Jim" "There we go. Our kid would never give up... You know that kind of kid that might be a glass half full person."
Cindy: "Picasso with a pencil"
Jim: "Yes! Our kid would rock!"
Cindy: "I so agree!"
Jim: "Just once, our kid got to score the winning goal!"
Jim and Cindy Green receive heart-breaking news from Dr. Hunt about their inability to conceive a child after many valiant attempts. But just because they cannot have a child naturally doesn't stop them from dreaming up qualities they'd like they future child to have and bury those wishes in a box in the backyard.
Cindy: "You know he's different?"
Joni: "That's what I like about him."
Perhaps in a moment of being a bit too overprotective of her new son, Cindy pulls Timothy's friend Joni aside for a quick talk. But it's no surprise to Joni that Timothy is a bit different, that's exactly why she likes him so much.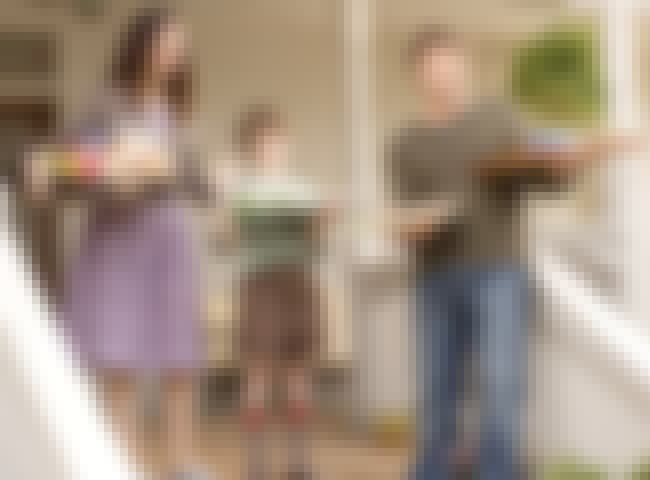 Brenda: "Where did he come from?"
Cindy: "It was all very sudden... and kind of miraculous."
After going public with their new addition, Jim and Cindy are subject to lots of questions about where this new son came from. Miraculous is probably the easiest way to describe it as most wouldn't believe the truth.
Timothy: "There's something you need to know about me. I came from the garden. Please don't ask about my leaves."
Jim: "OK"
Cindy: "No"
Timothy, the young boy who magically appeared one night, attempts to explain a few things to his presumptive parents Jim and Cindy. "I came from the garden" Timothy says and he has the leaves growing out of his legs to prove it.
Cindy: "54 girl names on the list and one boy, and it was"
Cindy and Jim: "Timothy"
Cindy: "Is he for us?"
Jim: "I'm getting that feeling."
Finding a boy covered in mud is odd enough but when that boy seemingly came from the spot where Jim and Cindy just buried the details of their perfect child, complete with the only boy name they selected, well that might just be miraculous.
Soccer coach: "That little guy of yours, he's something special."
It's no surprise to Jim and Cindy when Timothy's soccer coach remarks that he is "something special." Already quite the miracle, Jim and Cindy are quickly discovering that he changes everyone he comes in contact with.