movie quotes

The Perks of Being a Wallflower Movie Quotes

177 votes

61 voters

26k views

10 items

Embed
"The Perks of Being a Wallflower"
movie quotes bring the best-selling book of the same name by Stephen Chbosky to life on the big screen. The teen romance-drama film follows a reclusive young teen entering high school who seeks to break out of his shell and meets a pair of seniors who help him do just that. From the studio that produced
"Juno,"
"The Perks of Being a Wallflower" debuted at the Toronto International Film Festival in September 2012 before its full release later that month.
In "The Perks of Being a Wallflower," Charlie (
Logan Lerman
) is a high school freshman who has always kept to himself because he was different from the average popular kid. But on the urging of his english teacher (
Paul Rudd
), Charlie takes the leap and makes friends with a duo of seniors, Sam (
Emma Watson
) and Patrick (
Ezra Miller
) who are just as much of outcasts as Charlie.
Sam and Patrick, step-siblings, teach Charlie that just because you don't fit the mold of the typical high schooler doesn't mean that you should be restricted in any way. They take him to parties, show him how to enjoy life, even if it involves being below average or weird. They show him how things are in the real world, including dealing with relationships, drugs and bullying, but in the end, they show Charlie how to open up and enjoy himself for who he is, something Charlie has dearly wanted.
What are The Perks of Being a Wallflower movie quotes? Take a look at this list and see for yourself.
"The Perks of Being a Wallflower" enters the 2012 year in movies just as the summer movie season is winding down with releases such as
"Lawless,"
"Cosmopolis,"
"Premium Rush,"
"Hit and Run,"
"ParaNorman,"
"Sparkle,"
"The Expendables 2"
and
"The Odd Life of Timothy Green."
We Accept the Love We Think We Deserve
Sam: "I had lunch with Craig today."
Charlie: "Oh yeah?"
Sam: "He said he was sorry and that I was right to break up with him. I was driving away and feeling so small, just asking myself, 'Why do I and everyone I love pick people who treat us like we're nothing?'"
Charlie: "We accept the love we think we deserve."
In a comment wise beyond his years, Charlie breaks down the mentality behind why Sam constantly chooses to associate with those who treat her poorly, remarking that subconsciously, she thinks she does not deserve better.
Let's Go Be Psychos Together
Sam: "How you doing, Charlie?"
Charlie: "Uh, you know, I don't know. I keep trying but I can't really remember what I did."
Sam: "Do you want me to tell you?"
Charlie: "Yeah"
Sam: "You saved my brother, that's what you did."
Charlie: "So you're not going to scare on me?"
Sam: "No"
Charlie: "Can we be friends again?"
Sam: "Of course... Come on, let's go be psychos together."
After Charlie goes to bat in a physical altercation with the school quarterback in defense of Patrick, he confronts Sam expecting her to abandon him for the brutality. Instead, Sam is appreciative of the gesture and reaffirms their friendship.
Charlie: "What is she doing?"
Patrick: "Don't worry. She does it all the time."
Sam: "Turn it up!"
Patrick: "Got it, your highness... What?"
Charlie: "I feel infinite."
Seeing Sam standing up, sticking her head out of a moving car at first is alarming to Charlie but later, he realizes Sam's free spirit attitude and it kind of rubs off on him.
Teacher: "Pretty good, Charlie... [to Patrick] You've got to be kidding me."
Patrick: "If you fail me, you get me next semester."
...
Patrick: "Wooooo! C minus, ladies and gentlemen! I am below average!"
Sam: "Below average!"
After getting a C- grade in wood shop class, Patrick screams his accomplishment to the world, a practice that Sam joins in on. For them, there is no shame in being ordinary and their confidence is contagious.
Turn Things Around This Year
Charlie: "Dear friend, I haven't really talked to anyone outside of my family all summer, but tomorrow is my first day and I really want to turn things around this year."
On the eve of the first day of high school, Charlie seeks to break out of his shell and make new friends, something he has never done before. Just like in the book on which this movie was based, Charlie expresses these plans in a letter to an anonymous friend.
Patrick: "So Charlie, this is what fun looks like."
Patrick and Sam bring Charlie to his first ever high school party, essentially opening his mind to real, live fun for the first time. Sam also points out that just because people are not part of the cool group, it doesn't mean they should be banned from having the same fun as everyone else.
Make One Friend on Your First Day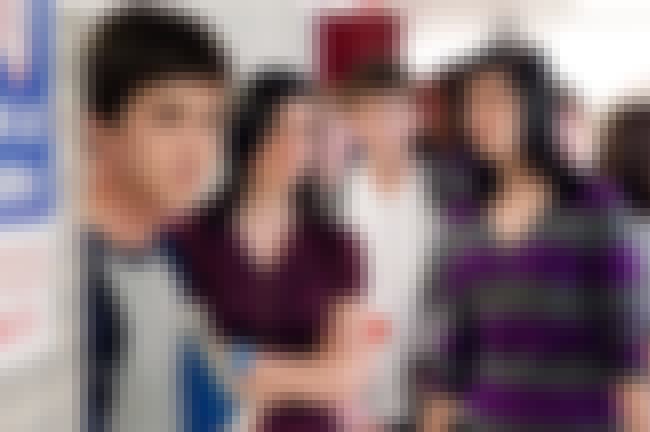 Bill: "You know they say if you make one friend on your first day you're doing okay."
Charlie: "If my english teacher is the only friend I make today that would be sort of depressing."
Noticing that he seems a bit out of place, far away from the cool kids in high school, english teacher Bill tries to give Charlie some reassurance. Charlie only sees the depressing side of what Bill is saying.
Sam: "So what are you going to do when you get out of this place?"
Charlie: "I really want to be a writer, but I don't know what I'd write about."
Sam: "You could write about us."
Patrick: "Call it 'Slut and the Falcon.' Make us solve crimes!"
Not only do Sam and Patrick provide introvert Charlie with friendship, but they also encourage him to follow his dreams of becoming a writer, though perhaps the title of "Slut and the Falcon" might not be the best.