dudes

The Top 25 Hottest Irish Guys f p @

21k votes

2.6k voters

647k views

25 items

Follow

Embed

List Rules Vote up the hottest of these Irish hotties.
Irish men are some of the hottest looking men in the world.
Everybody on this list is of Irish descent
, and they are all super sexy. They've got the boyish charm, those wistful eyes, and the heavy sex appeal we're all looking for in a man. So whether it's St. Patrick's Day, or, well, any time of year actually, it's time to honor these hot Irish actors and famous men for their great, um, Irish assets. Here are the 25 hottest Irish guys who give you a reason to splurge on a green beer.
These Irish hunks, sexy Irish men, and cute Irish boys, are the stuff of dreams. Oh, you want a photo gallery with sexy pics of Chris Evans, Bradley Cooper, AND Ryan Reynolds? Here you go! Drink in (or eat up?) this eye candy and show your Irish pride all at once. All these hot Irish guys and cute Irish men are ranked by hotness and "how Irish they are." Vote up the Irishmen you think are hottest and enjoy the hot pics!
back to page 1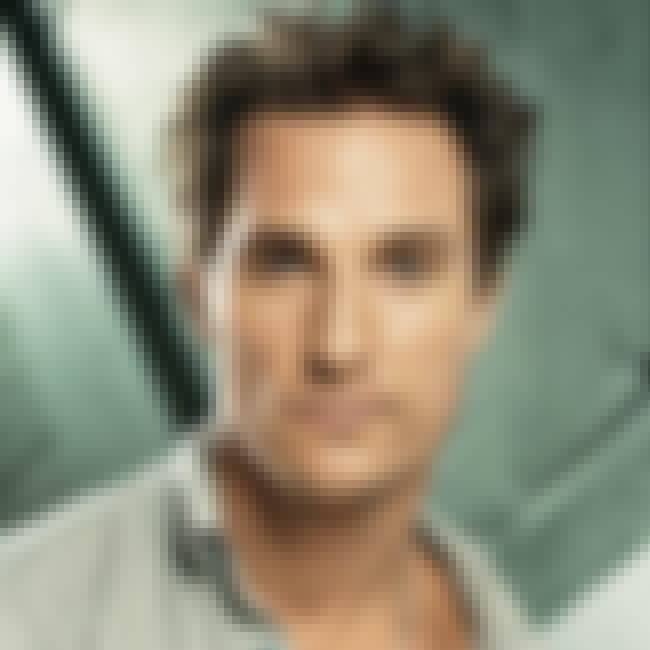 Shirtless Matthew McConaughey is best Matthew McConaughey. Isn't that life's motto? The active and fit actor is known for his performances as the leading man in romantic comedies like
The Wedding Planner, How to Lose a Guy in 10 Days, Failure to Launch,
and
Ghosts of Girlfriends Pas
t as well as his more serious roles such as
Dallas Buyers Club
and the HBO show "True Detectives."
He's also of Irish descent, with his last name being originally Irish. He's said that he's "not exactly sure whereabouts it's from but I've got family branches that were traced back there." Though the family history is a bit unclear, McConaughey has praised the Irish for being "tough sons of b********, I know that from the time I spent in Dublin." He finds Ireland to be "such a poetic country" and loves "the history and that they're really in touch with it."
Doing what he does best
HERE
.
Showing his
body
while surfing.
Also Ranked
#35 on The Best Actors Working Today
#27 on The Best American Actors Working Today
#30 on The Best Living American Actors
#81 on The Best Actors in Film History
see more on Matthew McConaughey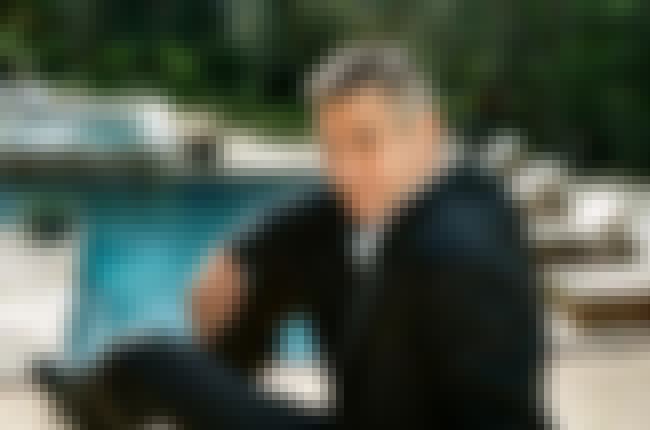 If there's something veteran actor and ladies' man George Clooney doesn't lack, it's that Irish charm. He's got his paternal great-great-grandparents, Nicholas Clooney and Bridget Byron, to thank for that. The two immigrated to the U.S. from Ireland and Clooney was raised in a strict Irish-Catholic household.
His first major role was as Dr. Doug Ross on the hit NBC drama "ER." He was as dreamy then as he is now. After leaving the show, Clooney also starred in other commercially successful projects - this time on the big screen - such as
The Perfect Storm
,
O Brother, Where Art Thou?
and
Ocean's Eleven
, to name a few. Dozens and dozens of women have fallen for his disarming good looks and charismatic personality, and the fact that he's heavily involved in humanitarian work doesn't hurt either.
Also Ranked
#39 on The Best Actors Working Today
#42 on The Best American Actors Working Today
#50 on The Best Living American Actors
#58 on The Most Trustworthy Celebrities in the World
see more on George Clooney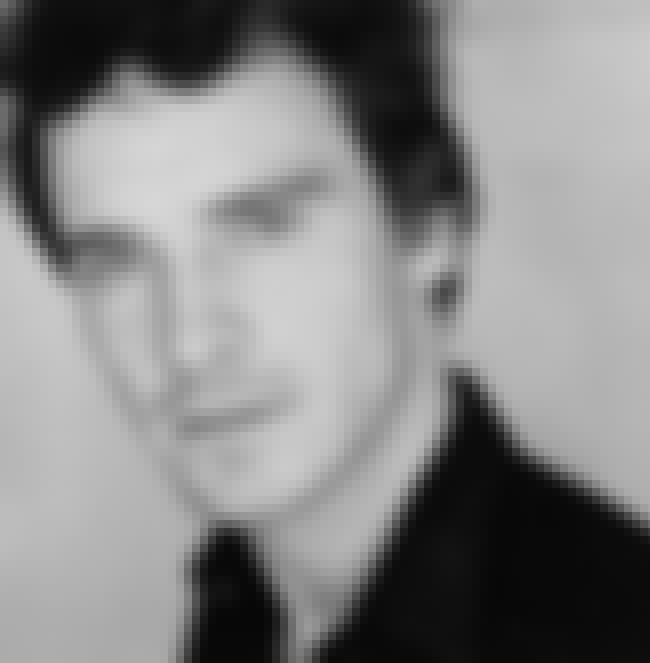 Keep your eye out on this guy (and have fun while you're at it) because Michael Fassbender has taken over Hollywood. He's most known for playing Lt. Archie Hicox in Quentin Tarantino's I
nglorious Basterds,
Mr. Rochester in the
Jane Eyre
film featuring Mia Wasikowska, Magneto in
X-Men: First Class,
and Edwin Epps in
12 Years a Slave
. There was also that nakedness in
Shame
.
Fassbender is of Irish descent from his mother's side and German descent from his father's. Apparently his mother is the great-great-niece of Michael Collins, an Irish leader during the War of Independence which kind of makes him a hero in our eyes (that are still on him and having a hard time looking anywhere else).
Proving he can make anything sound sexual
.
Wet and ready to rumble
HERE
.
Taking off his Gucci (yes, we see the label) jacket
HERE
.
Also Ranked
#38 on The Best Actors Working Today
#41 on The Best English Actors of All Time
#6 on The Best Irish Actors of All Time
#22 on The Greatest Actors Who Have Never Won an Oscar (for Acting)
see more on Michael Fassbender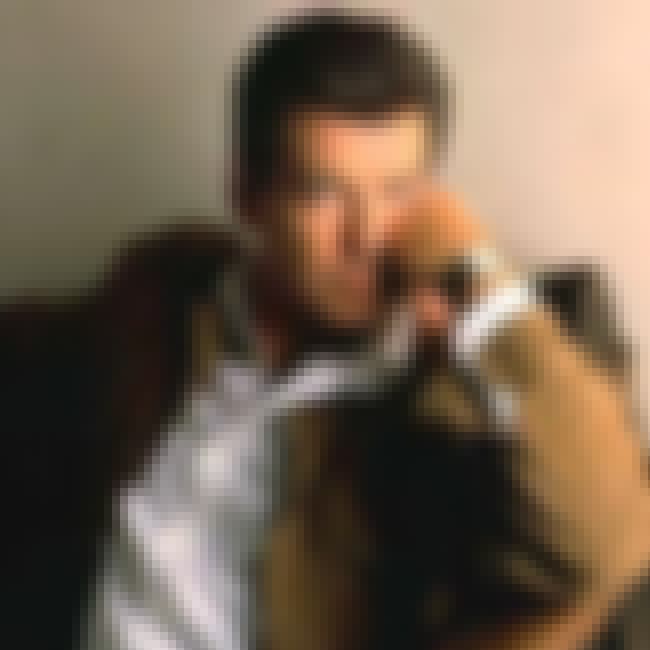 Pierce Brosnan is probably the most outspoken Irishman on this list. He's sort of the spokesperson for good-looking, middle-aged hunks everywhere devoted to The Emerald Isle. He's proudly proclaimed that "my Irishness is in everything I do. It's the spirit of who I am, as a man, an actor, a father. It's where I come from." Well, Ireland should be proud to have him as a representative. Just look at him.
The Irish actor, film producer and environmentalist was born in Ireland. He lived there for 12 years before leaving for London to reunite with his mother who left to find work in England when he was a little boy. To this day, Brosnan is still a citizen of Ireland and calls himself a "dyed-in-the-wool, born and bred Irishman."
What all other headshots strive to be.
Also Ranked
#50 on The Best English Actors of All Time
#3 on The Best Irish Actors of All Time
#80 on Actors You Would Watch Read the Phone Book
#26 on The Hottest Men Over 40
see more on Pierce Brosnan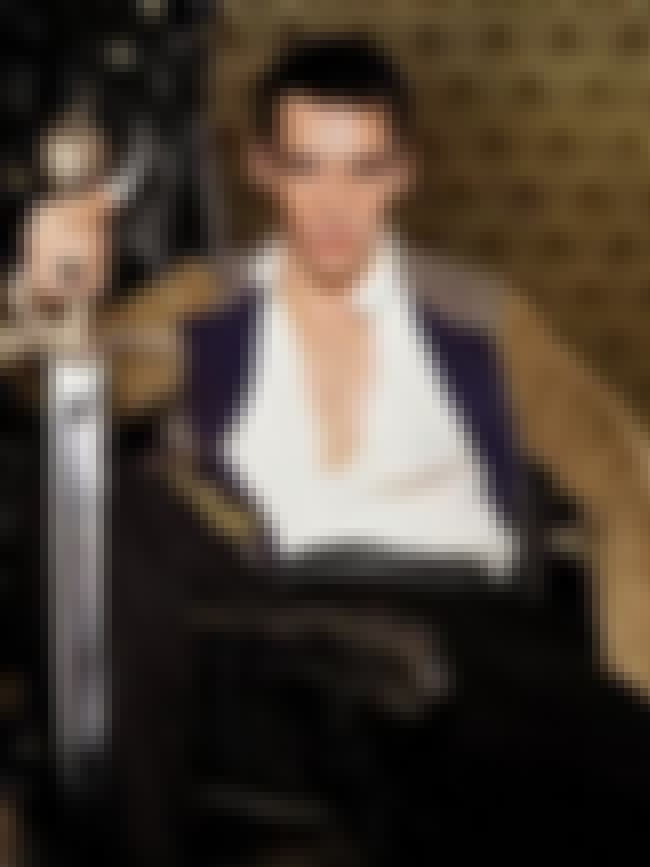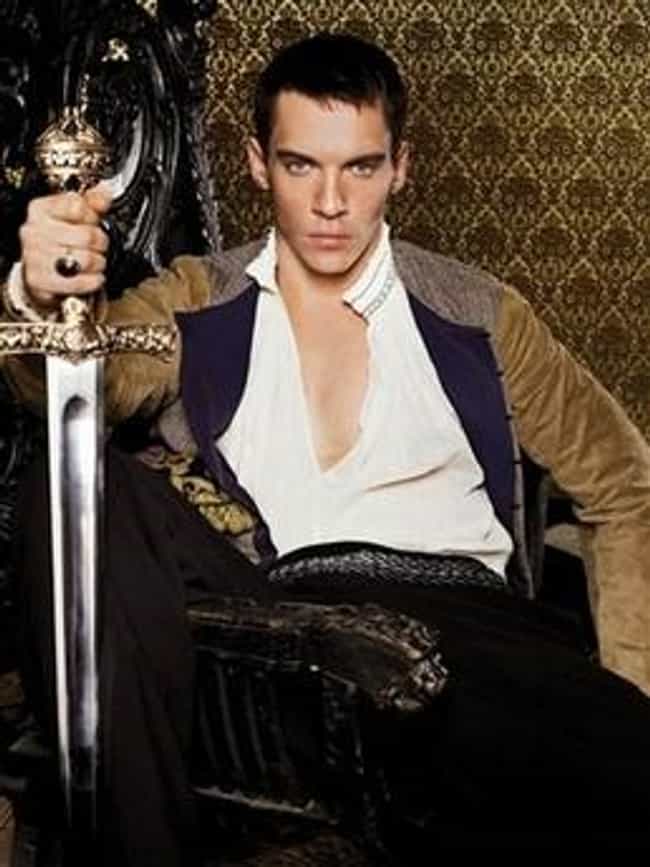 Jonathan Rhys Meyers was born in Dublin, though his family moved to County Cork, when he was barely a year old.

Known for his role in "The Tudors" and Woody Allen's

Match Point,

the Irish hottie was

e

xpelled from North Monastery at age 16. He spent much of his time hanging out in pool halls, which worked out though when he was spotted by an agent, launching his career and blessing the viewing public with his hotness.
Also Ranked
#17 on The Best Irish Actors of All Time
#9 on The Best Living Irish Actors
#24 on The Top Casting Choices for the Next James Bond Actor
#27 on The Greatest Actors Who Have Never Won an Emmy (for Acting)
see more on Jonathan Rhys Meyers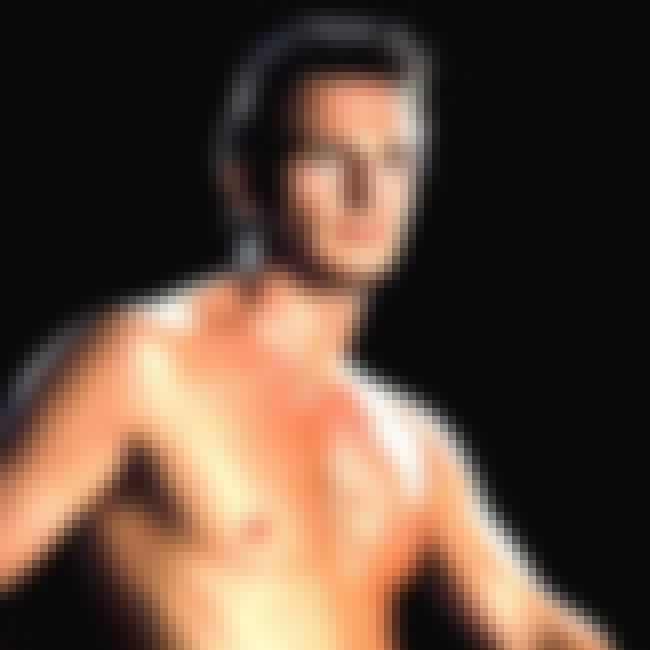 There's some sort of aging father appeal to Liam Neeson that I can't quite pin down. I just know - or I should say, we, the general public - know that it's just hugely attractive. Neeson has this cool seriousness to him that makes women (and men) giddy and he is thoroughly Irish.
He was born in Northern Ireland, moved to Dublin after university and actually joined the renowned Abbey Theatre, also known as the National Theatre of Ireland. His name "Liam" is Irish for "William," he was named after a local priest. At one point, Neeson vowed to never play a stereotypical Irish character but he did play one named Lorken McArdle in a home makeover show parody called "You Call This A House, Do Ya?"
Back in the days with his shiny body
HERE
.
Sexy acting all ponderous and stuff
HERE
.
Also Ranked
#12 on The Best Actors Working Today
#33 on The Greatest Actors & Actresses in Entertainment History
#1 on The Best Irish Actors of All Time
#5 on The Greatest Actors Who Have Never Won an Oscar (for Acting)
see more on Liam Neeson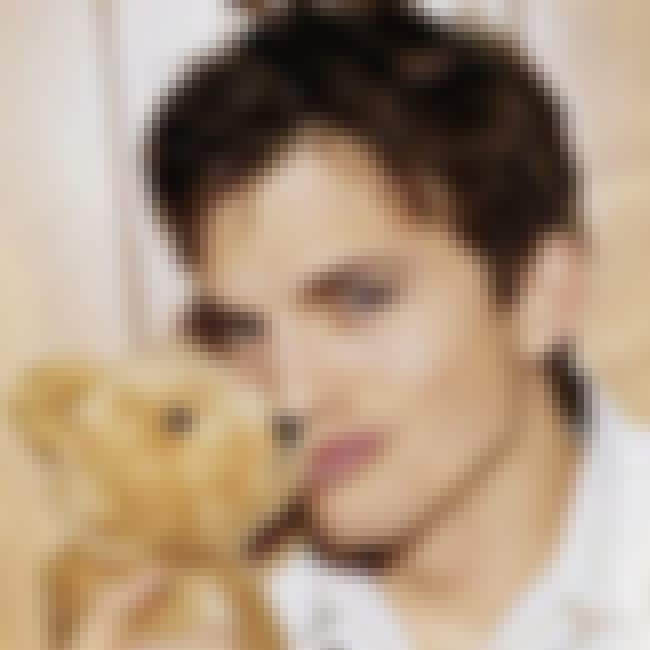 Ashton Kutcher is an example of "a boy next door." He's got that little ounce of goofiness in him that can come across as annoying but also that ever-present adolescent look in his eyes that makes you kind of hot and bothered. He's a pretty picture to look at and of part Irish ancestry on his mother's side. He's played lead roles in movies like
Dude, Where's My Car?, Just Married, The Butterfly Effect
, and
What Happens in Vegas
and also starred in the hit sitcom "That '70s Show." Sure he's engaged to former co-star Mila Kunis, but what's that got to do with anything?
Tied and bundled in all sorts of ways
HERE
.
In his 'I-look-good-and-I-know-it mood
HERE
.
Also Ranked
#27 on The Greatest '90s Teen Stars
#55 on People We Want to See on a Comedy Central Roast
#26 on The Best Actors Who Won Razzies
#12 on The Coolest Celebrities Who Play Fantasy Football
see more on Ashton Kutcher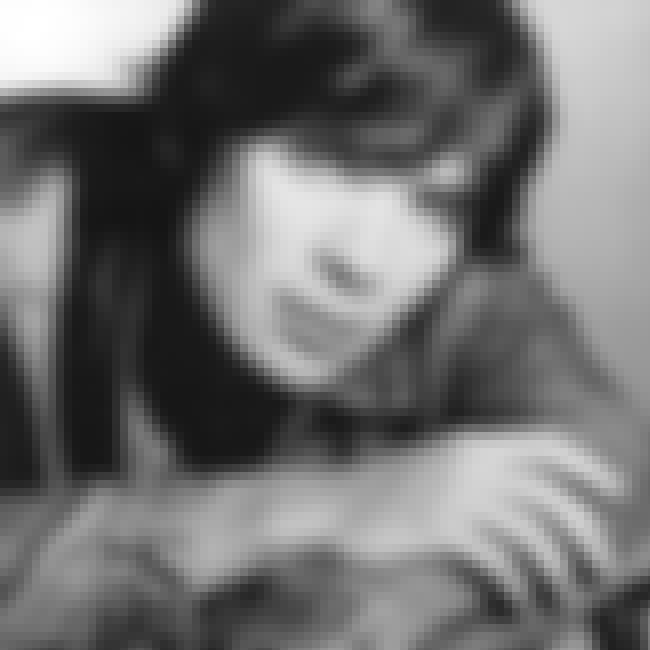 One thing you can't help but notice about Cillian Murphy is his bright blue eyes. And yes, those beautiful eyes are of Irish descent.
Cillian Murphy was born in Douglas, Cork, a suburban town in Ireland and interestingly enough he started out as a rock musician. Lucky for us though he eventually segued into acting, with memorable villain roles such as Scarecrow in
Batman Begins
and Jackson Rippner in
Red Eye
.
He also played a transgender Irish orphan in
Breakfast on Pluto
and a revolutionary in
The Wind That Shakes the Barley
, a film about the Irish War of Independence and Civil War. His performance in the latter portrayed such a commitment to Irish independence that the Irish Post Office even issued a stamp in his honor featuring a still from the movie.
Both his parents are teachers and his father working for the Irish Department of Education.
Peering at
YOU
behind those perfect blue eyes.
Also Ranked
#15 on The Best Irish Actors of All Time
#6 on The Best Living Irish Actors
#13 on The Best Actors from DC Movies
see more on Cillian Murphy