internet

The Very Best of the Nyan Cat Meme

77 votes

24 voters

15k views

16 items

Embed
The very best of the Nyan Cat meme represents the absolute cream of the crop of the Nyan Cat, also known as the Pop-Tart Cat. Yes, this 8-bit, animated, and utterly bizarre feline meme flies through outer space, weaving its cherry Pop-Tart body through galaxies and - well - essentially pooping rainbows. The Nyan Cat's popularity has been steadily increasing since the meme first surfaced in April of 2011. Today, millions have discovered the Nyan Cat meme via the original posting on LOL-COMICS, on Tumblr and by watching a Nyan Cat video on YouTube (seriously, millions - the video had more than 27 million views within a few months of its posting).

Nyan Cat has spawned countless other videos, some featuring different "covers" of the original (smooth jazz Nyan cat, seriously). The Nyan Cat meme craze is spreading to the craftsters, too. People on Etsy are offering everything from Nyan cat scarves to cross stitch patterns to Nyan Cat plush toys. Without further adieu, we proudly present this list of the absolute very best of the Nyan Cat meme - enjoy! And feel free to add your favorite Nyan Cat meme if you don't see it on the list (also, don't forget to vote for the best).
Nyan Cat on Piano/Guitar (and Guitar Hero?!)
For the musically gifted Nyan Cat fan, there's sheet music! Yep, you can learn how to play the Nyan Cat theme on piano. Be the life of the party as you amaze your geeky friends with this catchy tune. Over and over. For like, hours. Until they run screaming from the house. Not a piano player? How about
Nyan Cat for guitar,
then?
Or maybe
'Guitar Hero'?
Nyan Cat is such a sensation, he's part of the weekly "Kids React to Viral Videos" series. While some of the youngsters seemed to enjoy the Pop Tart Cat video, others seemed bewildered and even slightly disturbed, finding it "annoying" and asking, "What's the point of this?!" Others "just want that kitttyyyyyyyyyyyy..."
Smooth jazz fan? Guess what? Yep, you guessed it: Nyan Cat comes in a smooth, 15-minute jazz version. Catchy. Kind of like if Nyan Cat decided to fly through the galaxy in an elevator...
The one. The only. The original Nyan Cat, in all his intergalactic glory! Admit it, you love this special rainbow-pooping kitty, don't you? How can you not love Pop Tart Cat? Keep watching. Then watch some more. Eventually, your subconscious will be invaded. By a Nyan Cat that looks a lot like Leonardo DiCaprio. Someone needs to do a Nyan Cat/'Inception' mash-up, pronto.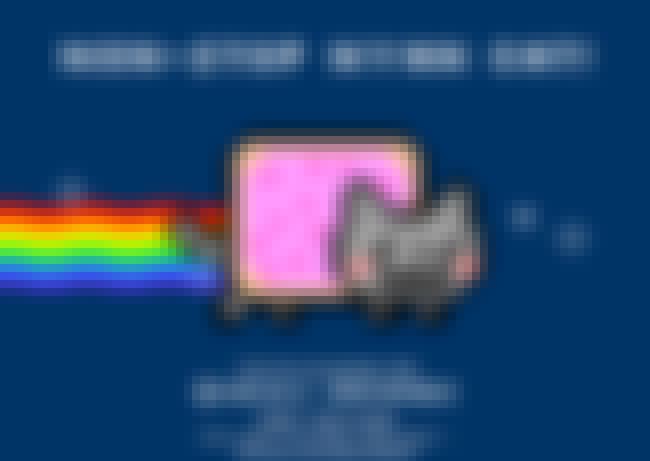 Another way to get your 24/7 Nyan Cat fix: You can visit the
Nyan.cat website
and enjoy Nyan Cat non-stop, wherever you are. There's a handy counter to let you know how long you've Nyaned. Have contests with your friends and family...see who can Nyan the longest.
Nyan Cat: Lost in Space Game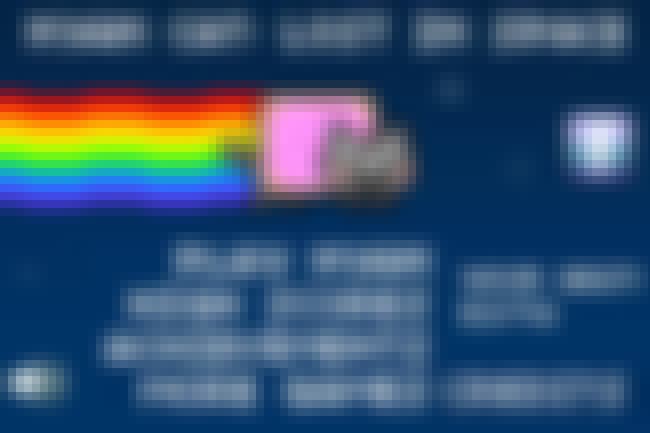 For those who want to combine their love of gaming with their affection for Nyan Cat, there's an app for that. No really, there IS an app for that. The 'Nyan Cat: Lost in Space' game is available for
download on the iPhone.
You can also
play online,
whenever you want. Your welcome.
How anyone was able to merge Nyan Cat with Slipknot defies explanation, but someone did. A video posted in mid-April of 2011 set the Nyan Cat music to Slipknot's "Psychosocial" video, resulting in something that will disturb and intrigue.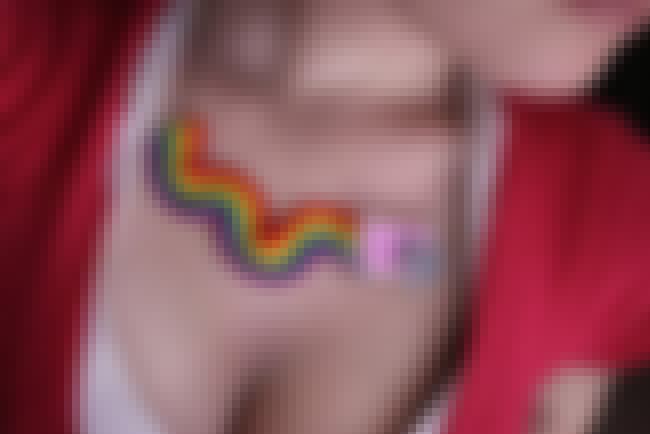 Nyan Cat's popularity is obvious on YouTube, but those with a flair for crafts are getting into the act, too, creating all sorts of nifty things you can wear to show your Nyan Cat allegiance. Like this Nyan Cat necklace. Make a statement at your next social gathering by wearing your Nyan Cat proudly. Hey, if nothing else, it'll certainly spark conversation right?