TRENDING

The Watch Movie Quotes

174 votes

73k views

8 items

Embed
'The Watch' movie quotes include the funniest lines from this 2012 comedy movie starring
Ben Stiller,
Vince Vaughn
and
Jonah Hill
. In the film, this group of suburban neighbors decide that they'll form a neighborhood watch group to keep an eye on things (and get out of the house once in a while). Things take a hilarious turn when they're forced to defend the neighborhood from alien invaders. See a favorite quote from 'The Watch' listed? Vote for it! And if your favorite Watch movie quote isn't listed, add it.
Things are kind of boring in suburbia for Evan (Stiller), Franklin (Hill), Bob (Vaughn) and Jamarcus (Richard Ayoade). Nothing interesting ever seems to happen. To get out of the house, these guys decide that once every week, they'll patrol the neighborhood to keep things safe and quiet. At first, everything's fine. Then? All heck breaks loose when the gang realizes that aliens are planning to invade the world -- and it's up to them to keep everyone in their area safe. Are their neighbors really alien beings bent on doing harm? 'The Watch' also stars Rosemarie DeWitt, Will Forte, Billy Crudup, Nicholas Braun and Doug Jones.
If you love these quotes from 'The Watch,' you might also enjoy these lists of the best lines from
'Ted,'
'That's My Boy,'
'The Dark Knight Rises,'
'Seeking a Friend for the End of the World,'
'Men in Black III,'
'Madagascar 3: Europe's Most Wanted,'
'Moonrise Kingdom,'
'Jack and Jill,'
'The Dictator,'
'The Sitter,'
'Safety Not Guaranteed,'
'The Three Stooges,'
'Dark Shadows,'
'American Reunion,'
'Rock of Ages,'
'The Muppets,'
and
'Bucky Larson: Born to Be a Star.'
Franklin: "Look at his face."
Evan: "Look at my face."
Franklin: "Look at his face and listen to me."
Evan: "Look at him and listen to me."
Franklin: "Look at me."
Evan: "Look at me."
Franklin: "Look at him and understand me...Look at both of us but understand no one. Listen to my words and hear his face."
Who is an alien and who isn't? Could a harmless-looking kid be harboring a secret? It's up to the neighborhood watch guys to interrogate him and find out. But first, he needs to hear Evan's face...
Franklin's Mom: "Franklin, what are you doing? Who are these people?"
Franklin: "D**n it mom, stay out of my room!" (whispers) "Sorry...I was trying to impress my friends, I was trying to be a big man. I love you."
Poor Franklin. He decides to join Evan's neighborhood watch group after he's rejected from the local police department. He also still lives with his mom. Emotional issues -- definitely emotional issues.
Neighbor: "What are you doing in my yard?!"
Evan: "We're the neighborhood watch. We're just wondering if you heard anything strange..."
Neighbor: "Why don't you just shut your c**ksucker there d**kweed." (Readies rifle, guys leave)
Jamarcus: "Nice to meet you!"
Neighbor: "F**k you, curly!"
If the neighbor in this clip looks familiar, he should: That's veteran actor R. Lee Ermey, aka Sgt. Hartman from 1987's 'Full Metal Jacket.' And he's not happy about the guys being on his property. And he's armed. Time to leave.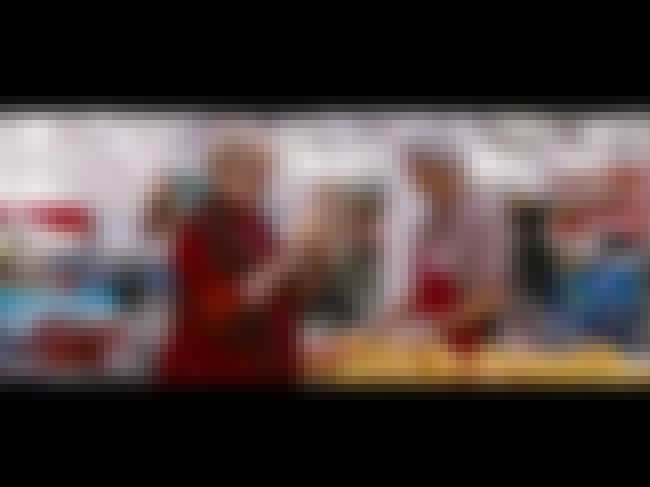 Evan: "Check her out. It's like she's studying some new discovery, some bizarre, human, circle fruit." (Elderly woman sniffs a grapefruit) "Should I put it in my flavor snout?"
The guys quickly realize that aliens might be living among them in suburbia. They decide they'll try to figure out their identities by studying them. And where is the best place to study suburbanites? That's right: Costco!
Evan: "If that alien hive turns out to be a local orgy..."
Franklin: "There's an orgy happening? Locally?"
Are the aliens in Evan's neighborhood having orgies? Yes. Yes, they are, and Franklin's totally down with that. Clearly, he doesn't get much action.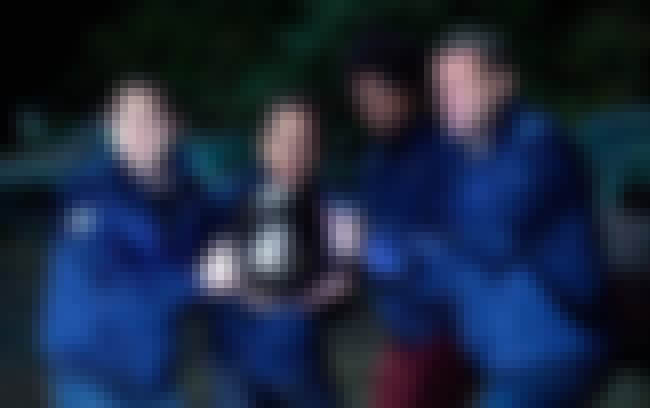 Evan: "Nobody touches this ball until we figure out what it is." (guys aim the ball at a cow and fire, cow explodes)
Bob: "Whoa! Jesus! That's terrible for the cow but this thing is f**king awesome!"
The watch members make a shocking discovery: A strange ball or orb that emits an eerie light. What do they do? They aim it at the nearest farm animal and fire away. Poor cow...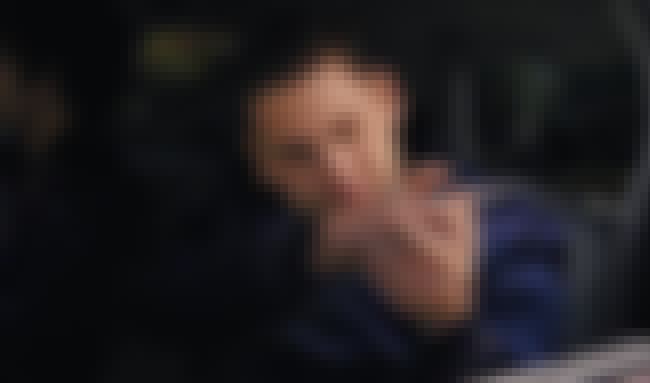 Evan (looks at green alien goo): "What a second I've seen this stuff before..."
Franklin: "Have you just won a Nickelodeon Kid's Choice award?"
What is the strange, green goo that the guys just discovered? It's definitely alien-related, though as Franklin points out, it could be Nickelodeon's green slime. Probably not. This is not a family comedy...
Bob: "Motherf**ker, that's the kid that's all over Chelsea's Facebook page." ("Kid" is buying condoms) "Magnums? There's no way your d**k is that big."
Evan: "Hey, hey, hey, hey!!"
Franklin: "Some people's d**ks are that big."
Evan: "He's right, they're a big seller."
Jamarcus: "A lot of people have big d**ks, Bob."
Bob: "I swear to God, I'm going to rip his d**k off."
Franklin: "You're going to need two hands, Bob."
Bob has issues with his teen daughter dating. It's one of the reasons he decides to join the neighborhood watch. When he spots a guy he thinks might be into his daughter buying condoms, he (understandably) goes ballistic.