comedy

The Wolf of Wall Street Movie Quotes

54 votes

46k views

8 items

Embed
"The Wolf of Wall Street" movie quotes put a comedic spin on the true story of a shady New York stockbroker. The biographical comedy film was directed by Martin Scorsese using a screenplay by Terence Winter, which was based on the memoir of the same name by Jordan Belfort. Just in time for awards contention, "The Wolf of Wall Street" opened in theaters on December 25, 2013.
In "The Wolf of Wall Street," Jordan Belfort (Leonardo DiCaprio) tells his story of being a boy from Queens who started his own stock brokerage firm at the age of 22 and by the age of 26 was making nearly a million a week. Of course if it sounds too good, or legal, to be true, it surely is. While Jordan, along with Donnie Azoff (Jonah Hill) and a crew of 1,000 stockbrokers, made more money than they knew what to do with, they did so fraudulently. So when the FBI comes knocking on Jordan's lavish yacht, he isn't interested in cooperating with their investigation into securities fraud, corruption and mob infiltration. Instead, he finds some really creative ways to spend his money while he still can. Matthew McConaughey, Jean Dujardin, Margot Robbie, Kyle Chandler, Rob Reiner and Jon Favreau co-star in the comedy.
"The Wolf of Wall Street" has received critical acclaim but it isn't the only movie to hit theaters in late 2013 and joins the likes of
"The Secret Life of Walter Mitty,
"Anchorman 2: The Legend Continues"
"Her,"
"American Hustle,"
"Saving Mr. Banks,"
"The Hobbit: The Desolation of Smaug,"
"Dallas Buyers Club,"
"Inside Llewyn Davis,"
"Out of the Furnace,"
"The Last Days on Mars,"
"12 Years a Slave,"
"Frozen,"
"Oldboy,"
"The Hunger Games: Catching Fire,"
"Delivery Man,"
"Tyler Perry's A Madea Christmas,"
"Ender's Game,
"The Counselor,"
"Captain Phillips,"
"Gravity,"
"Don Jon,"
"Rush,
and
"Prisoners"
.
Jordan Belfort: "Was all this legal? Absolutely not!"
As Jordan explains, they made a boat load of money but not necessarily in a legal manner. Unfortunately for him, the FBI has taken notice.
Jordan Belfort: "My name is Jordan Belfort. I was raised in a tiny apartment in Queens. At the tender age of 22 I headed to Wall Street. Within months I started my own firm out of an abandoned auto body shop. The year I turned 26, I made 49 million dollars which really pissed me off because it was three shy of a million a week."
Jordan Belfort tells his life story, which is also the feature of the film. He left home with big dreams, made millions but never stopped with what he had, despite what it cost him.
More Money Than We Knew What to Do With
Jordan Belfort: "We were making more money than we knew what to do with."
Naomi Lapaglia: "I don't work for you, man."
Donnie Azoff: "You have my money taped to your boobs. Technically you do work for me."
The crew has reached a point of wealth where they have to find very creative ways to store and move their money. In this situation, this task involves an attractive blonde and tape. She isn't amused.
Max Belfort: "$26,000 for one dinner!"
Jordan Belfort: "Tell him about the sides!"
Max Belfort: "What? Did it cure cancer?"
Donnie Azoff: "The sides did cure cancer, that's the problem."
When the bill arrives for a lavish dinner, Max freaks out and urges Jordan and Donnie to show some restraint. To Max, if a dinner costs that much it must cure cancer, not just have really good side dishes.
Mark Hanna: "Nobody knows if a stock is going to go up, down, sideways or in circles. You know what a Fugazi is?"
Jordan Belfort: "Fugazi, it's a fake."
Mark Hanna: "Fugazi, Fugazi. It's a wazy. It's a woozie. It's fairy dust."
A strange conversation between Mark Hanna and Jordan Belfort takes place in a fancy restaurant. While Mark is talking about the volatility of the stock market, his descriptions of the nature of the market are a bit out there.
Donnie Azoff: "Is that your car on the lot?"
Jordan Belfort: "Yeah"
Donnie Azoff: "You show me a pay stub I'll quit my job right now." [on phone] "Hey, listen, I quit! Yeah, I'm going into stocks."
Donnie sees the rich persona Jordan puts out and wants to get in on that kind of wealth. Accordingly, he up and quits his job on the spot. The rest is history.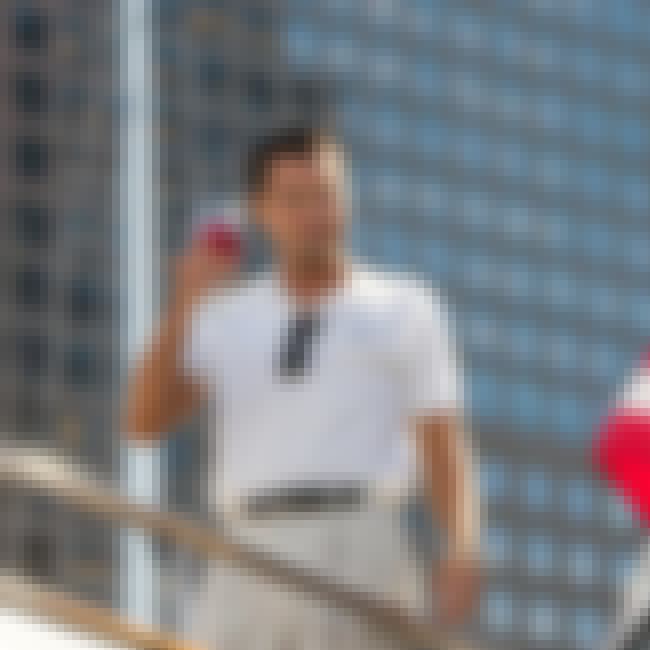 Patrick Denham: "FBI"
Jordan Belfort: "Any kind of booze you may want…"
Patrick Denham: "No, the bureau forbids us from drinking."
Jordan Belfort: "Duh!"
When the FBI comes knocking at Jordan's yacht, he tries to offer them a drink but they decline. They're not there to party, as Jordan is, but rather to ask for his cooperation in a large-scale investigation. Jordan isn't interested.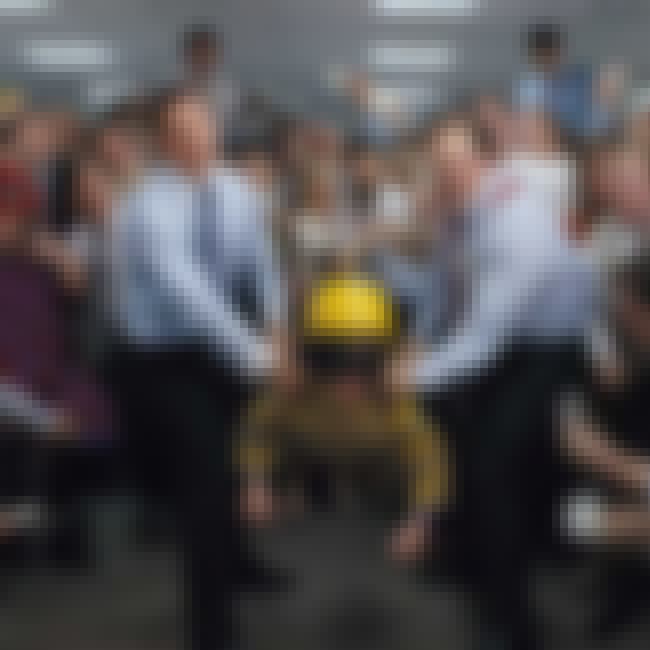 Jordan Belfort: "How does this actually work?"
Broker: "There's a big money sign…"
Jordan Belfort: "They get launched at the card, they stick?"
Broker: "This is their gift, okay? They're built to be thrown, like a lawn dart."
Jordan Belfort: "Stop"
Donnie Azoff: "Safety first!"
Jordan Belfort: "Safety is first, okay? I don't want to get a bad reputation."
Jordan and Donnie are looking for some new office entertainment and since they have money to do whatever they'd like, they decide upon a tossing little people at a target game. But they are not making light of the fact that they're using human beings for tossing pleasure. Safety first!