quotations

This is 40 Movie Quotes f p @

200 votes

139 voters

141k views

12 items

Follow
"This is 40" movie quotes lead viewers through the laughs in the "sort of sequel" to "Knocked Up." Judd Apatow and several cast members from the first film return for another installment of the romantic comedy series. "This is 40" opened in theaters on December 21, 2012, just in time for the holidays.
In "This is 40," the characters of Pete (Paul Rudd) and Debbie (Leslie Mann) plus daughters Sadie and Charlotte (Maude and Iris Apatow, respectively) return to examine the natural reflection period many go through when faced with the possibility of turning 40 years old. Pete and Debbie are happy but like so many families, things could be better. They could be healthier and happier. They could stop letting family members walk all over them. They could spend more quality time together without all the iPods and Facebook updates.
So Debbie sets out to make them all happier. From exercising daily to restricting the wifi use and learning how to say no to constant requests from fathers, Debbie and Pete take steps to better themselves and their future, all while dealing with the highly hilarious lives they lead now. Melissa McCarthy, Megan Fox, Jason Segel, Albert Brooks, Robert Smigel and John Lithgow all co-star in the comedy flick.
For something a little more serious, or just a different kind of funny, instead check out
"Playing for Keeps,"
"Silver Linings Playbook,"
"Anna Karenina,"
"This Must Be the Place,"
"Wreck-It Ralph,"
"Nobody Walks,"
and
"The Sessions"
Catherine: "Their daughter told my son that he looked like Tom Petty and in a negative way."
Pete: "Who's Tom Petty?"
Catherine: "You know who Tom Petty is!"
Ms. Laviati: "Catherine, control yourself"
Catherine: "This is what happens when you corner a rat! I'll chew through you!"
When kids act up, the mama grizzly bear side rears its ugly head and that's exactly what is happening when Pete and Debbie meet with fellow parent Catherine at school following an incident between their children.
Debbie: "We're going to blink and be 90. We have to make a choice to do things different. I've made a list. It's the do better list. We're 40 years old, if we don't do something now, when are we going to do it? Your eyes are kind of glazing over."
Pete: "No, I'm just processing it all."
Debbie: "We have to exercise everyday. We have to get more involved in school. We have to have more patience with the kids. We're in it together, we're a team. We have to get happy!"
When Debbie realizes that she and Pete are getting older, she strives to make the next chapter of their lives happier. While Pete is tuning her our, she talks of getting healthier and, perhaps more importantly, happier.
Debbie: "Why do we fight?"
Pete: "I don't know. It makes no sense at all."
Debbie: "It makes no sense."
Pete: "You get so mad at me. I feel like you want to kill me."
Debbie: "I do want to kill you."
Pete: "How would you do it?"
Debbie: "I don't know. I'd poison you. I'd poison your cupcakes that you pretend not to eat everyday and just put like enough in to just slowly weaken you."
Pete: "I love it"
Debbie: "I'd enjoy our last few months together."
Pete: "Me too"
Debbie: "Cause you'd be so weak and sweet and I could take care of you but while killing you."
Pete: "See, you know what I love about us? You can still surprise me. I figured for sure you'd knock me out with one fell swoop. You'd poison me. You'd extend it over a series of months."
Debbie: "Have you ever thought about killing me?"
Pete: "Oh yeah"
Debbie: "Really?"
Pete: "Sure"
Debbie: "How would you do it?"
Pete: "A wood chipper"
Debbie: "A wood chipper?"
Pete: "Yeah"
Debbie: "A wood chipper?"
Pete: "Yeah"
Debbie: "Wow"
Pete: "I know. Did you see Fargo?"
Debbie: "Yeah"
Pete: "Vhoom!"
Despite subject matter including poison cupcakes and death via wood chipper this pillow talk between Pete and Debbie is actually kind of sweet.
Nurse: "On your form it said you were born in 1974 but your paper, it said 72."
Debbie: "It's 1974"
Gyno Nurse: "Oh wait, on your last form you said that you were born in 1975."
Debbie: "I lie about my age, OK?!"
Dr. Pellegrino: "OK"
Debbie: "OK?"
Dr. Pellegrino: "OK"
Nurses: "OK"
Dr. Pellegrino: "I know know how old you are, by counting the rings."
What's more awkward than going to the gyno for your yearly exam? Being bombarded about questions as to why the dates of birth on your forms don't match. Thankfully the doctor was there for some comic relief.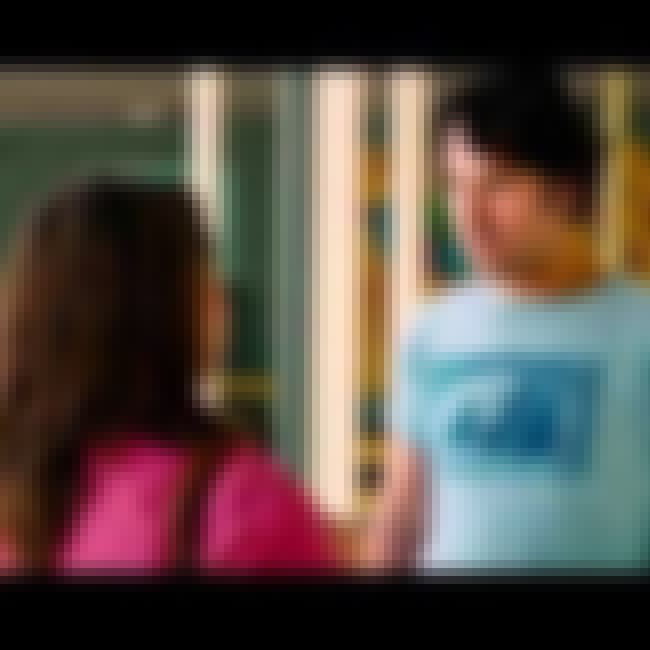 Pete: "Your son said some offensive things about my daughter."
Catherine: "Oh really? You better get her meds right."
Pete: "Excuse me? Your kid is an animal. He insults my daughter again he'll be so sorry!"
Catherine: "You touched my nipple!"
Pete: "I got right below your shoulder!"
Catherine: "I have very high nipples."
When Pete points at Catherine to make a point, he was not by any means prepared for the response he'd get. Let's just say not everyone has nipples in the same spots.
Separated by Something Bigger
Pete: "This sounds horrible but do you ever wonder what it would be like if you and your wife were separated by something bigger, like her death?"
Barry: "I have given that a fair amount of thought."
Pete: "Not any painful way but just like a gentle floating off."
Barry: "It's gotta be peaceful, I mean, this is the mother of your children."
Pete: "Then the new wife would be great!"
Barry: "God, I can't wait to meet my second wife. I hope she likes me better than this one."
It shouldn't be surprising that men think about what their lives would be like if their wife was out of the picture but it is comforting to know that they are not planning some violent death scene to accomplish that.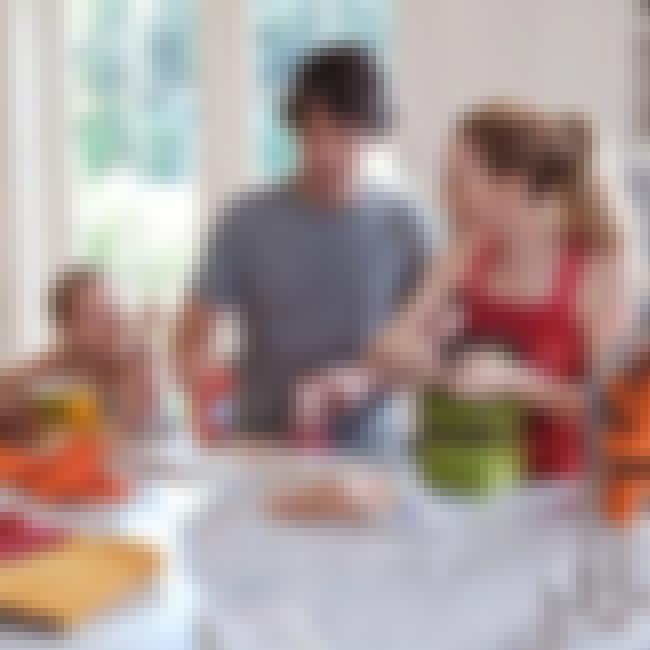 Sadie: "Why does it say 38 and not 40?"
Pete: "Cause your mom wants to be 38. Let's not mention it again."
Turning 40 is a big thing for anyone. Like most women, she's opting to reverse the years and instead turn 38… for the second time.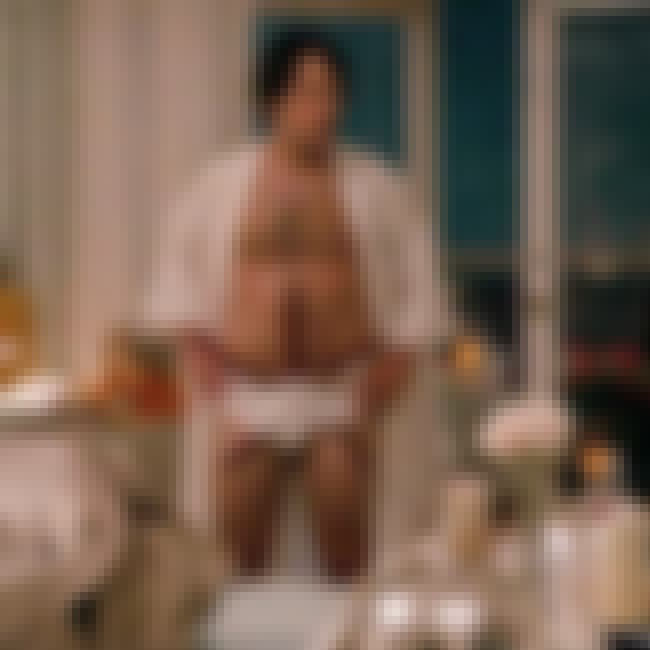 Pete: "I brought a magic cookie."
Debbie: "I don't feel anything, do you?"
…
Pete: "I think this room has rodents… There, I just saw it!"
Whatever Pete put in the magic cookie apparently has hallucinogenic properties, either that or they both really believe that Debbie is in fact a hotel rodent.