films

Titanic 3D Movie Quotes f p @

134 votes

40 voters

10k views

17 items

Follow

Embed
The best 'Titanic 3D' quotes include some of the most memorable lines uttered in this 2012 3D release of the classic 1997 movie. In 'Titanic,' Jack (
Leonardo DiCaprio
), a poor artist, meets and falls deeply in love with Rose (
Kate Winslet
), a society woman who is engaged. Both are passengers on board the doomed R.M.S. 'Titanic.' Many of the greatest quotes from the 'Titanic' movie involve Jack and Rose, whose romance is ill-fated from the start. If your favorite 'Titanic' quote is listed, be sure to vote it up. And, if you have a personal favorite quote from the film that isn't listed, please, add it.
Director James Cameron decided to re-release 'Titanic' in 3D to coincide with the 100-year anniversary of the RMS Titanic's fateful first (and only) voyage. The Titanic sank in the icy waters of the Atlantic Ocean on April 15, 1912, after hitting an iceberg. More than 1500 people died. In the movie 'Titanic,' this event was portrayed in vivid detail. But the 'Titanic' movie focuses heavily on romance as well as disaster, chronicling the fateful meeting of young lovers Rose and Jack. The film, which also stars
Billy Zane,
Kathy Bates,
Gloria Stuart,
Bill Paxton
and
Frances Fisher,
won 11 Academy Awards, including Best Picture, Best Director and Best Visual Effects. 'Titanic 3D' takes these visual effects to a whole new level, 14 years after the original film's theatrical release.
back to page 1
Ruth: "So this is the ship they say is unsinkable."
Cal Hockley: "It is unsinkable. God himself could not sink this ship."
Yes, God could sink the Titanic. And so could a ginormous iceberg.
Old Rose: "It's been 84 years, and I can still smell the fresh paint. The china had never been used. The sheets had never been slept in. Titanic was called the Ship of Dreams, and it was. It really was..."
Eight decades after she first set foot on the 'Titanic,' and eyes on Jack Dawson, Rose can still remember it like it was yesterday.
Old Rose: "My heart was pounding the whole time. It was the most erotic moment of my life. Up until then, at least."
Lewis Bodine: "So what happened next?"
Old Rose: "You mean, did we "do it"? Sorry to disappoint you Mr. Bodine, but Jack was very professional."
Rose reluctantly allows Jack to sketch her nude, as she wears the stunning Heart of the Ocean blue diamond around her neck. It's the search for that necklace that leads 'Titanic' explorers to Rose in the first place.
Rose: "I love you, Jack."
Jack: "Don't you do that, don't say your good-byes."
Rose: "I'm so cold."
Jack: "Listen, Rose. You're gonna get out of here, you're gonna go on and make lots of babies, and you're gonna watch them grow. You're gonna die an old - an old lady warm in her bed, but not here, not this night. Not like this, do you understand me?"
Rose: "I can't feel my body."
Jack: "Winning that ticket, Rose, was the best thing that ever happened to me... it brought me to you. And I'm thankful for that, Rose. I'm thankful. You must do me this honor, Rose. Promise me you'll survive. That you won't give up, no matter what happens, no matter how hopeless. Promise me now, Rose, and never let go of that promise."
Rose: "I promise."
Jack: "Never let go."
Rose: "I'll never let go. I'll never let go, Jack."
Jack tries everything to get Rose on one of the few lifeboats, but she's stubborn and strong-willed. Eventually, they both go into the freezing water together, but Jack is able to save Rose's life -- sacrificing his own. This death scene has GOT to be one of the most tear-jerking moments in cinematic history...
Also Ranked
#81 on The Best Movies With Never in the Title
#68 on The Best Movies With Go in the Title
#20 on The Best Movies With Let in the Title
see more on Never Let Go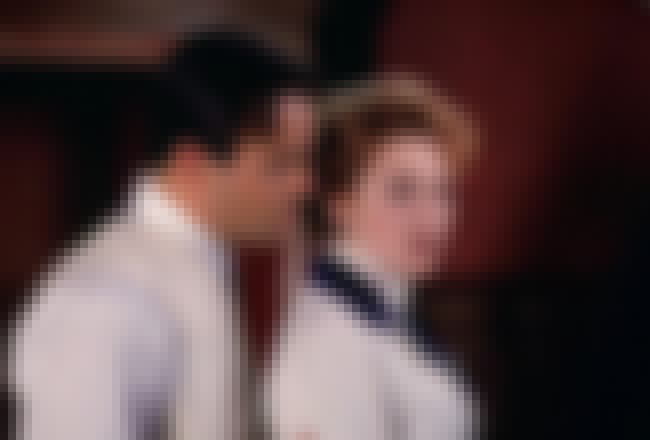 Cal Hockley: "Where are you going? To him? To be a whore to a gutter rat?!"
Rose: "I'd rather be his whore than your wife!"
Bottom line: Rose DeWitt does NOT love Cal Hockley, much to the dismay of her mother, Ruth, and Cal, of course. Cal does everything he can to keep her away from Jack Dawson -- but true love reigns supreme.
Jack: "Gimme your hand. Now close your eyes, go on. Now step up. Now hold on to the railing. Keep your eyes closed, don't peek."
Rose: "I'm not."
Jack: "Step up on the railing. Hold on, hold on. Keep your eyes closed. Do you trust me?"
Rose: "I trust you."
Jack (opens Rose's arms): "All right. Open your eyes..."
Rose: "I'm flying, Jack!"
Rose initially rebuff's Jack's advances, but gradually, they forge a friendship and, eventually, fall deeply in love. This scene is one of the most romantic ever. Ever!
Rose: "When the ship docks, I'm getting off with you."
Jack: "This is crazy!"
Rose: "I know. It doesn't make any sense. That's why I trust it."
Rose DeWitt is engaged. She should be making plans for a high-society wedding to Cal (Billy Zane). But she's not: She's in love with Jack Dawson, and when the 'Titanic' reaches the shore, she makes it quite clear they're getting off the ship together.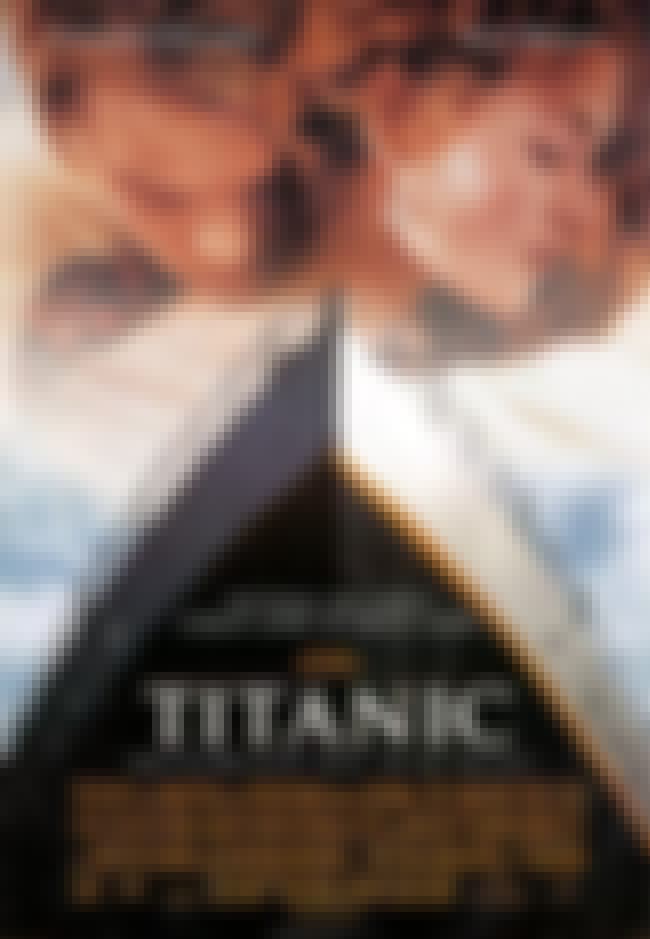 Also Ranked
#5 on The Best Movies "Loosely" Based on True Stories
#25 on The Very Best Oscar-Winning Movies
#19 on The Greatest Film Scores of All Time
#67 on The Most Rewatchable Movies
see more on Titanic