awards

The Top 11 Best Drunken Awards Show Moments f p @

218k views
11 items
Follow
Embed
A list of the best drunken awards show moments. Remember seeing Mariah Carey drunk at the People's Choice Awards? Well it reminded us of the reason we watch Awards Shows: we love watching as stars come out for a night of recognition - and booze. Lots of booze. Famous drunk actors are the best kind of actors, right? Here are the best drunk awards show moments that celebrities wish we hadn't YouTubed. Famous people being drunk at awards shows is as American as apple pie.

These 10 cases are extra special though. From Anna Nicole Smith drunk, to other celebrity award shows moments brought to you by alcohol, there is lots of fun to be had on this list. So what makes the best drunken awards show moments? Take a look and see some of the celebrities in very rare form.
11/14/2014- At the Hollywood Film Awards, Johnny Depp introduced the Shep Gordon documentary
Supermensch
, and seemed, um, pretty wasted. "Thas suh weirdess micaphone I've everseen in my life," he begins, swaying and grabbing at the microphone. "Right? Ehhhaa," he continues. Then he glances up at the microphone and sys, "Watch, I'm going to read this thing." It's glorious.
Also Ranked
#17 on The Best Actors Working Today
#34 on The Best American Actors Working Today
#26 on The Greatest Actors & Actresses in Entertainment History
#34 on The Best Living American Actors
see more on Johnny Depp
Also Ranked
#21 on The Best Singers of All Time
#17 on The Best Current Female Singers
#6 on The Best Female Vocalists Ever
#15 on The Female Singer You Most Wish You Could Sound Like
see more on Mariah Carey
While introducing a musical performance at the 2004 American Music Awards, Anna Nicole Smith made a fool of herself while stumbling over her sentences and talking jibberish. She then went on talking about making her own f*ture album, which we (fortunately?) never got to hear.
see more on Anna Nicole Smith
Joan Rivers delivered her most insulting jokes under the influence at Australia's 2006 Logies Awards. From Tom Cruise to Mel Gibson to, really, the entire auditorium, nobody was safe from her jabs that night. I think we like her more in this state than we do sober. This woman should pretty much ALWAYS drink.
Also Ranked
#52 on The Funniest Stand Up Comedians of All Time
#41 on The Funniest Jewish Comedians And Actors
#9 on The Best Ever Howard Stern Interviews
#52 on The Most Original Comedians
see more on Joan Rivers
Dan Castellaneta delivered every Simpsons fanatic's dream speech at the 2005 ITV Comedy Awards. With the help of some booze, he accepted his award in full Homer Simpson character.
Also Ranked
#5 on The All-Time Best Voice Actors
see more on Dan Castellaneta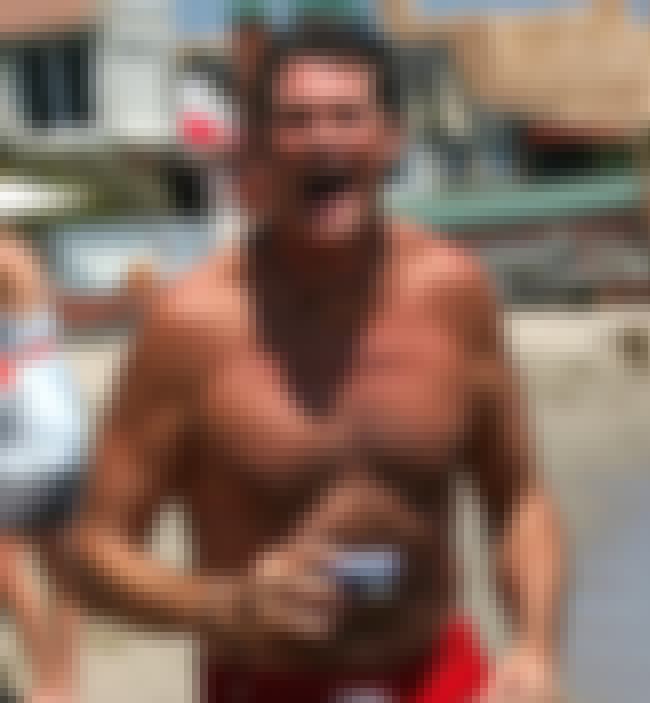 At the 2009 EMA Awards, the Hoff "represented" the best Rock Award by giving a short lecture on the Berlin Wall. Now now big guy, come on now, have a cheeseburger.
Spike TV's Video of this can be seen here:
http://www.spike.com/video/david-hasselhoff/3284688
Also Ranked
#54 on The Best Actors to Start Their Careers on Soaps
#35 on Celebrities Who Just Seem Crazy to You
#59 on Celebrities You Would Not Want as a Stepdad
#31 on The Best Reality Show Judges
see more on David Hasselhoff
Britney Spears Live at the 2007 Video Music Awards was a new level of sad for Britney. Her drunken performance here had her stumbling, lip syncing a laugh and covering her mouth with little to no enthusiasm and had her back-up dancers acting more like crutches than back up dancers. Some of it was choreographed, but Britney was BARELY hanging on and come on, it's not like she was singing.
Also Ranked
#25 on The Best Current Female Singers
#92 on The Greatest Former Child Stars
#69 on The Female Singer You Most Wish You Could Sound Like
#17 on Celebrities Who Just Seem Crazy to You
see more on Britney Spears
She doesn't usually do this, but...well actually, Lily Allen usually does. At the 2008 GQ Awards, little miss drunkard got into a bit of a cat fight with Sir Elton John. The British are just funny people, aren't they?
Also Ranked
#27 on The Greatest New Female Vocalists of the Past 10 Years
#84 on The Greatest Female Rappers of All Time
#39 on The Greatest English Pop Singers
see more on Lily Allen