babes

The Top 10 Hottest Girls Who Turned 18 in 2010 f p @

10k votes
3.8k voters
2.2M views
10 items
Follow
Embed
In honor of Miley Cyrus's long-awaited 18th birthday (November 23, 2010), here are the ten hottest girls who legally became women in 2010. All of these girls were born in 1992. Let it sink in. Yes, there it is. Now enjoy all these insanely hot, legal, pictures of these girls, sorry, women (awww yeah), that were magically put together. Happy Miley Legal Week! If you're looking for more hot girl lists I would suggest checking out the
Selena Gomez bikini
pics list, the
Maxim hot 100
list, and the
Grace Potter
sexy pics list. So many hot girls, so little time.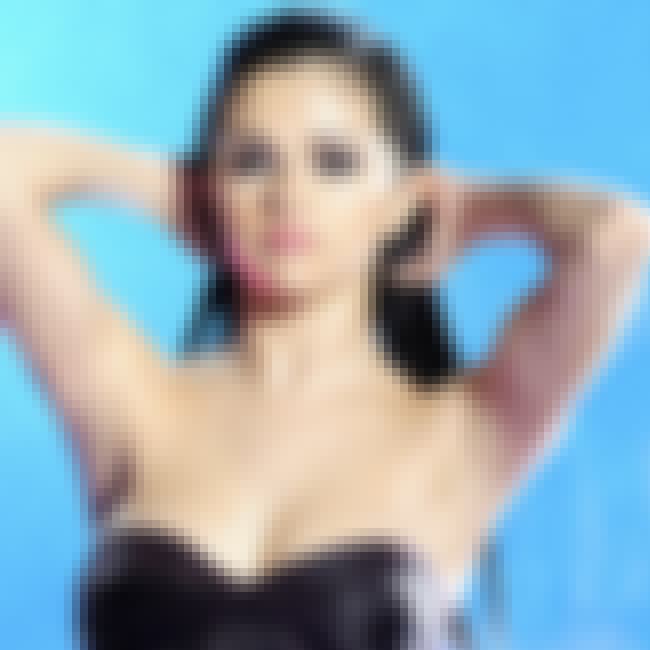 Selena Gomez is one of the now-famous-because-she's-hot-and-on-Disney crew who doesn't do any sexy photospreads (yet), but sure as hell likes to go to the beach. Her hotness was discovered when dozens of pictures of her various beach outings hit the internet. People started paying attention to her because she's actually one of the only reasons to watch The Wizards of Waverly Place (if you watch Disney at all), as she's actually pretty darn (relatively) funny and talented. She turned 18 in 2010, so for that, we salute her and re-live some of her hottest moments so far. I suggest taking a look at all the
Selena Gomez bikini
pics to get a better glimpse into why she is considered one of the sexiest young women in Hollywood.
Enjoy:
Go here
for a picture of Selena Gomez jumping up and down at a show of hers, see-thru shirt, tiny skirt. It's hot cause it rhymes.
Click here
for a picture of Selena Gomez in a lower-cut, strapless top looking amazing.
Click here
for a picture from her infamous Blue Bikini paparazzi photos on the beach showing us all why she's #1 on this list. In this one she's about to hug someone!
Another pic
from the Blue Bikini set from the front.
I don't know why, but
this Twitpic
of hers is the hottest picture anyone has tweeted all year.
Here are some Nipple Poke pics
In a tank top over a bikini
.
Click here
for an amazing shot of her from behind in this set
Here
she is fixing her hair in a barely there Blue Bikini.
Click here for all her sexiest moments.
Also Ranked
#23 on The Best Current Female Singers
#73 on The Greatest Former Child Stars
#98 on The Female Singer You Most Wish You Could Sound Like
#60 on The Greatest New Female Vocalists of the Past 10 Years
see more on Selena Gomez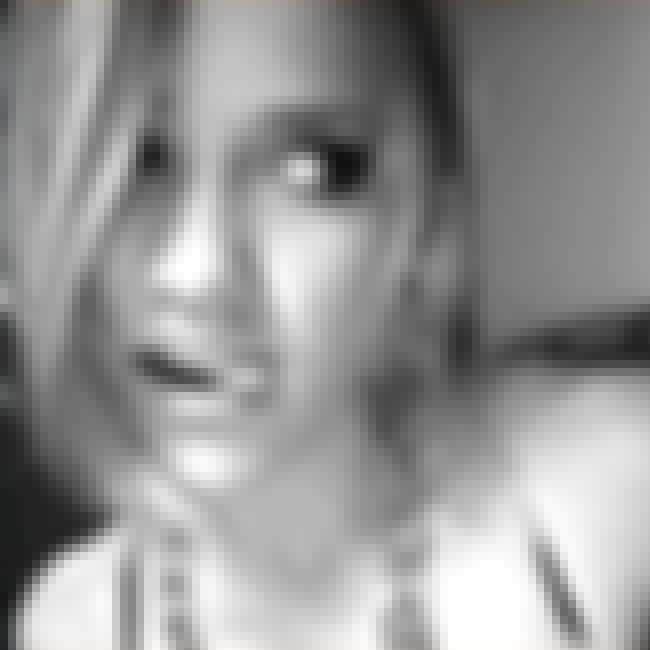 Emily Osment, who apparently wrote a list of her favorite female indie musicians exclusively for Ranker.com (
click here for it
), is the 18 year old little sister of Haley Joel Osment. Somehow, though, she's managed to become a gorgeous young woman who no longer looks like her older brother with a wig on.
She's just released
her first album
which is about more "adult" things than you might be used to from this Disney Channel star that's known primarily for being Hannah Montana (Miley Cyrus)'s sidekick on the hit Disney Channel show Hannah Montana.
Here
she is in a blue dress
Here
she is again in that tiny blue dress.
see more on Emily Osment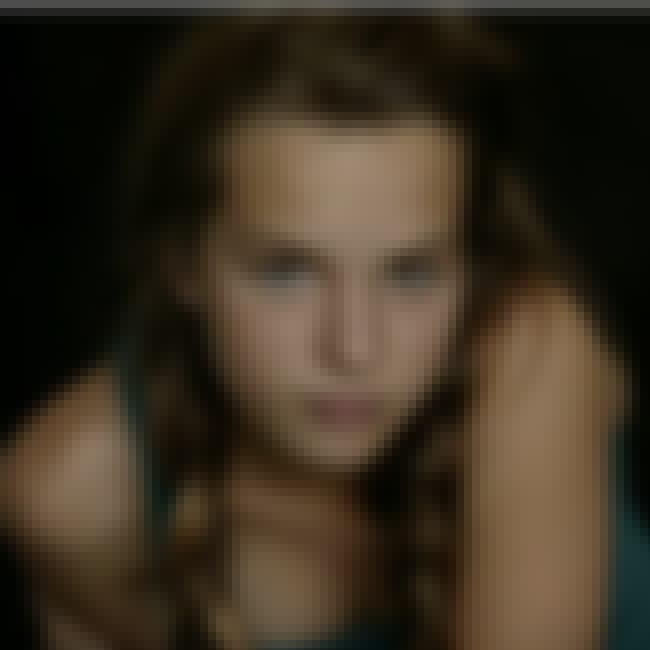 Just like pretty much everyone else on this list, Bridgit Mendler is a singer and actress who works either on The Disney Channel or Nickelodeon.
A close second to Selena Gomez, she plays Juliet next to her on The Wizards of Waverly Place (a show that every adult male in the world is a huge fan of by now).
She's definitely flying under the radar for the moment, but so are a lot of these chicks... why? Because until 2010 all of them weren't legal. Once 2011 rolls around people like Bridgit Mendler will be out and about in the world, renouncing Disney (and their millions and unspeakable millions of dollars) to go make money being pin-ups for totally ripped, athletic dudes on the internet (read: me). Bridgit is still a few weeks out, but she's turning 18 in 2010 and is absolutely naturally gorgeous, so she deserves a spot on this list. Until then, she's a beautiful, talented and wonderful young woman who deserves our utmost respect and "is probably going places".
see more on Bridgit Mendler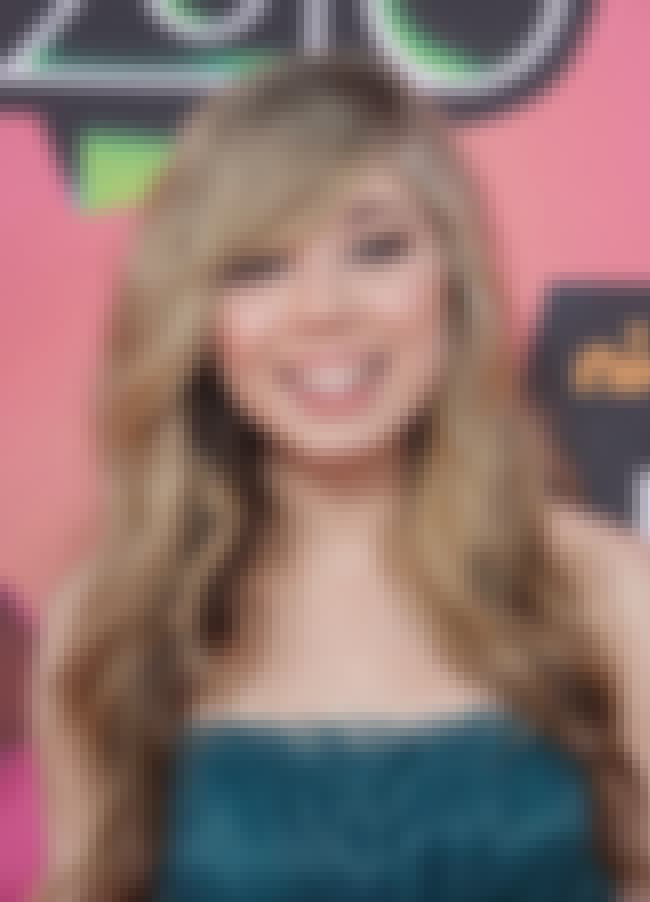 Jennette McCurdy is known primarily for being the hot, amazing-bodied sidekick on iCarly (we can say that now), but around the internet she's known primarily for one of 2 .gif files that are inexplicably hot for having aired on Nickelodeon.
The first one is a cycling one of her almost sneezing which, well, doesn't really look like sneezing if you cut it right:
The second thing she's known for is a well-known internet fake that's supposed to make it look like she was topless in an episode of iCarly (even though she was actually wearing an orange bra, sorry guys.)
I'm not sure if it's legal to link to the gif or not, so you'll have to Google "Jennette McCurdy Boobs gif" like every other American.
She also started her acting career at the age of eight on MADTV, CSI, Malcolm in the Middle, Zoey 101 and most recently starred in the movie about the annoying douchebag YouTube star "Fred".
see more on Jennette McCurdy
Demi Lovato who, at the tender age of 18, is getting a headstart on the whole Disney-star-hottie-turned-trainwreck thing by shutting down her Twitter account, abandoning her post on a Jonas Brothers tour and checking into rehab with an emotional breakdown.
She also punched one of the dancers on her tour in the face. Other than that, she's known for her musical performances and being huge among the Disney crowd. You might know her from Barney & Friends, where she starred as a 7 year old "Angela". She's been on shows such as Prison Break and the Disney Channel's "Camp Rock" (which is apparently HUGE among tweens.)
Here is the hotness she has to contribute:
Click here
for the full-size image of the main picture seen in this item
Here
is a picture of her looking super hot and
super
pissed.
Click here
for a barely-there bikini pic where she's looking amazing.
Only one word describes her in
this
picture: DAAAAAAAAAAAAAAAAAAAAAAYUM.
click here
for indisputable PROOF that her ass can only be accurately described using food terms. Delicious. Plump. Cakes.
Here
is a picture of her side-by-side with Selena Gomez, looking fine as hell.
Here
she is at a Disney premiere, showing off her curves.
Here
she is whispering sweet nothings into a Jonas brother's ears.
Aaaaaand
here
she is pulling a Jessica Alba and yes, it is as hot as it sounds.
Also Ranked
#12 on The Best Current Female Singers
#93 on The Greatest Singers of the Past 30 Years
#95 on The Greatest Women in Music, 1980s to Today
#13 on The Greatest New Female Vocalists of the Past 10 Years
see more on Demi Lovato
First, off, if you're hitting this from Egotastic, the "Hebrew School Hotties" list can be found
HERE
.
Now for the rest of us:
Miley Cyrus
is hot. She's, like, insanely whore-ishly good looking and I would like to have sex with her. There. I can finally say that.
And now that she's finally 18 (as of November 23, 2010), we can all say that. Congratulations to everyone on waiting this long. It's been a long, arduous journey filled with nip slips, almost lip slips that almost got Perez Hilton arrested and performances on what Egotastic.com called the "Miley Cyrus Jailbait Tour" that would put a lot of old school Madonna to shame.
Let's live some of the greatest, sexiest Miley Cyrus moments thus far, because from here on out, it's all fair game... and this is only the beginning. This is what Frodo must have felt at the beginning of his exciting journey into Mordor (what, you're a nerd too, shut up).
Click here
for a picture list of her most inappropriate moments from her naked magazine cover to all those pics she MySpaced/Tweeted when she wasn't even legal in the South yet.
These
pictures of Miley making out with her new boyfriend at her almost-18 American Music Awards after-party just three days before her 18th birthday
.
Click here for a slideshow of Miley Cyrus's most risque on-stage outfits
Here's an interesting guide to Miley Cyrus's many tattoos:
link
.
And here's a regularly updated roster of her hottest moments:
link
.
Aaand here are some gifs for the road:
Also Ranked
#35 on The Best Current Female Singers
#12 on Celebrities Who Just Seem Crazy to You
#97 on Wait, These Famous Names Aren't Their Real Ones?!
#53 on The Greatest New Female Vocalists of the Past 10 Years
see more on Miley Cyrus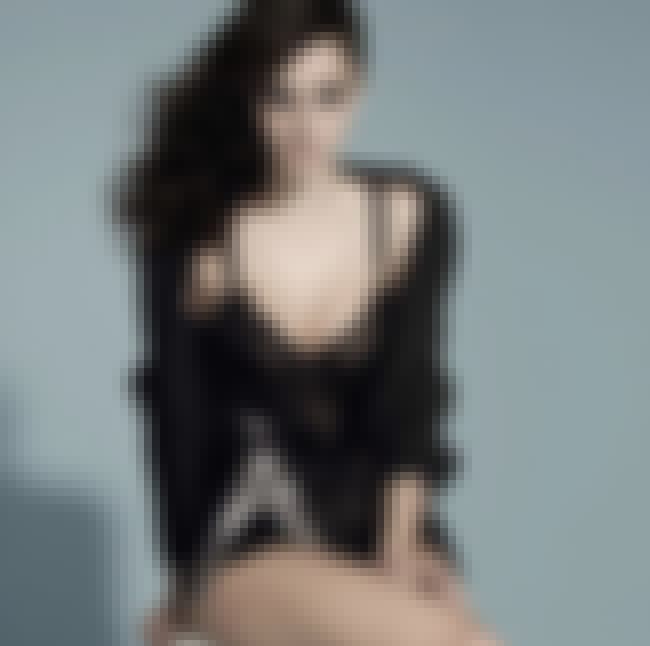 If you haven't heard of Kaya Scodelario, she's basically the girl that American audiences have been waiting to turn 18 since she was about 14 (the one that's not Emma Watson), ever since she starred in one of BBC's most popular series (which is actually getting an American version on MTV soon) called Skins (which is basically a 90210 only the kids are actually high school age and do a LOT more drugs, have a LOT more sex and it all actually has consequences. Sort of a Degrassi for Adults.)
She plays the lead character Effy who could not be more British, more of a Queen Bee and more of an absolute hottie.
She was basically next in line in the "please tell me she's legal" column after Emma Watson. Want some proof?
Here
is a picture of Emma Watson and Kaya Scodelario "telling secrets".
Here
is another picture of her in a sexy black dress.
Here
she looks kind of naked, even though she is FULLY clothed.
Here
she is sporting a Kate Moss in the 90s look
Here
she is in all white showing off some cleavage.
Here
she is kicking up her heel because she's probably being kissed as a ghost, because if I was a ghost, I'd pull that creepy "Hollow Man" s**t all the time.
Aaand some gifs for your troubles:
see more on Kaya Scodelario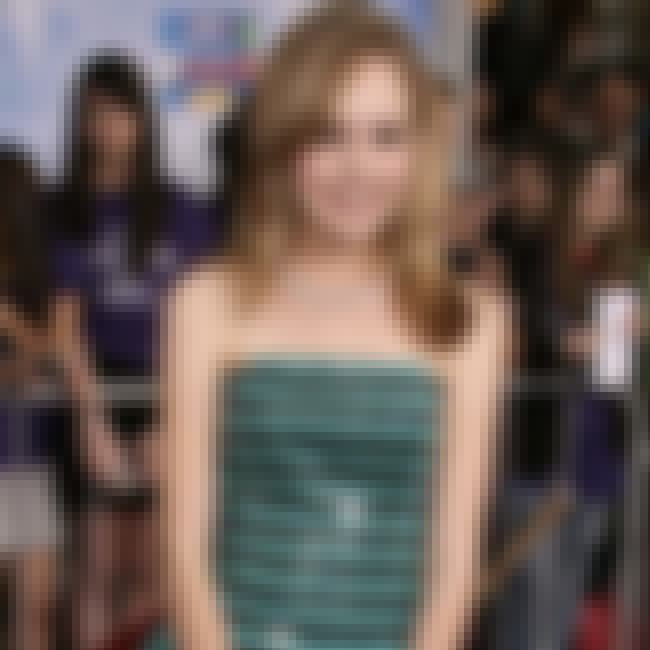 Meaghan Jette Martin is yet another Disney star who's best known for starring in a show that only Tweens watch, but known throughout the world as being generally hot and untouchable (until now.)
Most notably, she starred as the super-hot girl in the TV show 10 Things I Hate About You playing the role that the girl from Alex Mack did in the movie (the hottest girl in school.)
Here's to her, to her newly found age and to her getting more acting work because god damn.
Click here
for the full-size picture of the one to the left.
see more on Meaghan Jette Martin