true stories

The Top 12 Most Horribly Defaced Art Pieces of All Time f p @

57k views

12 items

Follow

Embed
Everyone's a critic. But whether one loves or abhors a piece of art, most people still respect the work enough to leave it intact. Not in these cases. This list of the top 10 most unbelievable defilements contains the funniest, most shocking, and just plain weirdest defacements ever to occur in the art world.
Over the years, art vandals have used hammers, cleavers, paint, acid, fists, and even hot tea to maim famous paintings and sculptures. One Denver woman actually used her bare rear end.
In most cases, the art is restorable. In fact, some say that vandalism adds to a piece's history and winds up a part of the work itself.
Check out more lists like the
greatest Baroque artists in history,
famous Impressionist artists
and
the best Art Noveau artists
.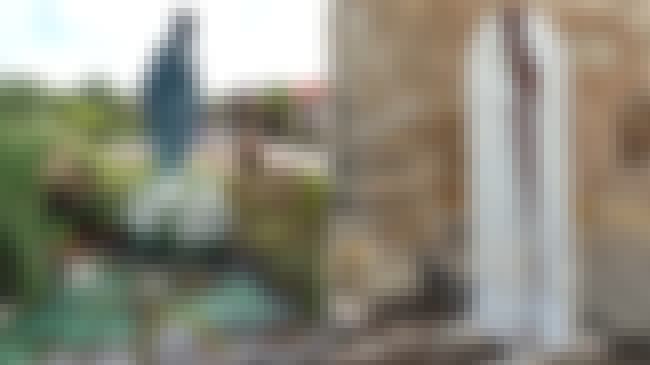 1
Newly Canonized Junipero Serra Dubbed "Saint of Genocide"
Just days after Pope Benedict canonized Father Junipero Serra in September 2015, vandals attacked the site of his grave at the Carmel Mission in California. They wrote "Saint of Genocide" on a headstone and knocked over several statues. The graffiti is most likely a reference to Serra's controversial legacy. The 18th century cleric is credited with bringing Catholicism to the west coast, but many Native Americans argue that he used cruel and inhumane punishment on native peoples who rejected the religion or tried to leave his missions.
According to
Carmel police Sgt. Luke Powell, the incident was being investigated as a hate crime because the vandals targeted "specifically the headstones of people of European descent, and not Native American descent."
No one immediately came forward to claim responsibility, but police said they were reviewing security tapes to find the perpetrators.
Source:
LA Times
2
Lincoln Memorial Vandalized
In the early hours of the morning on July 26, 2013, vandals splashed the Lincoln Memorial on the National Mall in Washington, D.C. with green paint. Police immediately closed the monument for clean up and began investigating who may have been responsible. As of writing, there are no suspects to this case.
3
Denver Woman Punches, Wipes Rear End on Painting, then Pees Herself
In January 2012, a drunk Denver woman named
Carmen Tisch
decided to add her own touch to a $30-to-$40 million museum painting by scratching it, punching it, and wiping her bare bottom on it. Once the defilement was complete, Tisch crumbled to the floor and peed herself. The painting, by artist Clyfford Still, was spared any contact with the urine but still sustained about $10,000 worth of damage.
The police were called immediately following the offense, and Tisch was soon arrested. She was ultimately charged with criminal mischief. Tisch's mother describes her as a long-time alcoholic; she has previously been convicted for drunk driving.
Though, to be fair, it was an expressionistic painting, and to Tisch it could have looked like a toilet.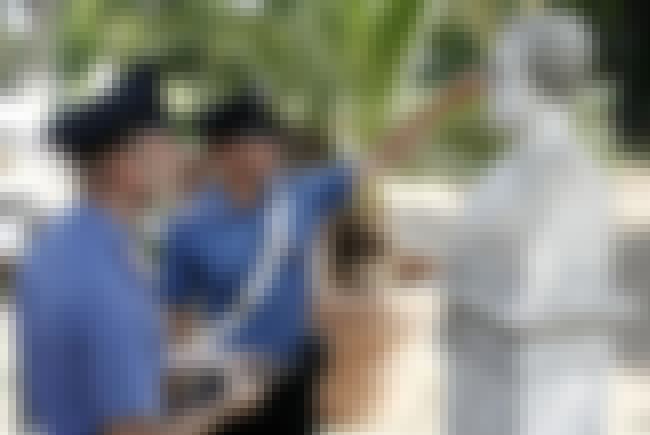 4
The Nose Thief of Villa Borghese
Officials at Pincio Gardens in the
Villa Borghese
were confounded when the noses of famous statues started disappearing in 1985. The vandalism occurred over a span of months, and more than 80 noses were severed from sculptures of both famous and infamous Italians like Christopher Columbus and Machiavelli. Defaced pieces included works by Bernini, among other artists.
Eventually, police caught on to the culprit, a biology professor who was wandering around with a plastic bag filled with the stolen marble schnozes. The man appeared to be mentally unbalanced, claiming that the KGB was after him and then handing police a note reading, "I am a UFO," which seems like the most logical explanation for anything ever.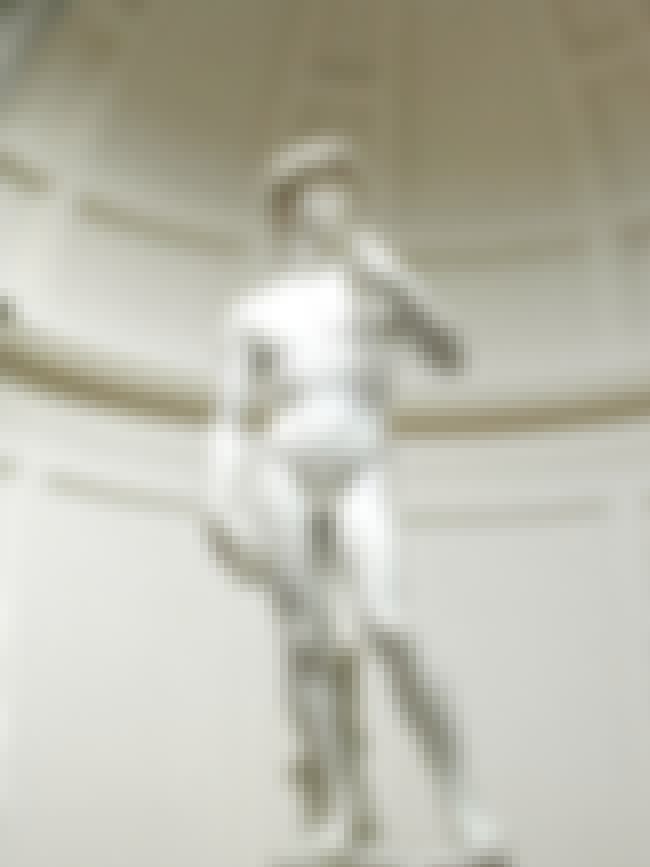 5
Michaelangelo's "David" Survives Hammer Beating
In 1991, a 47-year-old, unemployed, Italian man named
Piero Cannata
entered the Galleria dell'Accademia museum in Florence with a hammer hidden in his jacket. When he approached Michaelangelo's "David" sculpture, which some hail as the most famous sculpture in the world, he took out his weapon and attacked the piece, breaking one of the toes of the left foot.
Museum-goers attempted to stop the attacker from causing any further damage until security arrived on the scene. Cannata, who police described as "deranged," claimed that he committed the act because a 16th-century Venetian painter's model, "Nani," had instructed him to. Ultimately, all fragments of the toe were recovered, allowing the sculpture to be repaired. At least the David's most "special" part was safe, since Cannata was too short to reach it.
In 2005, Cannata was caught spray-painting a giant X on a plaque set into the ground of the Piazza della Signoria. When asked why he did it, he said it was because the sentence on the plaque "made no sense."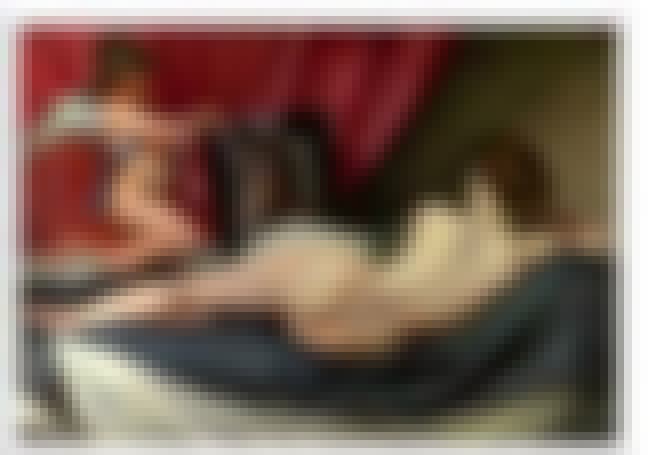 6
"Rokeby Venus" Defiled with a Meat Cleaver
The "Rokeby Venus" by Diego Velázquez goes by many names: "La Venus del espejo," "Venus and Cupid," "The Toilet of Venus," (really?) and "Venus at her Mirror." Most likely, suffragette
Mary Richardson
didn't care much what the painting was called when she attacked the piece with her meat cleaver at London's National Gallery in 1914. She managed to inflict seven large slash wounds on the painting in her attempt to "destroy the picture of the most beautiful woman in mythological history."
Pankhurst committed the offense to protest the arrest of friend and fellow suffragette, Emmeline Pankhurst. She thought of the defacement as payback for the government destroying "the most beautiful character in modern history." Richardson served six months in jail for her actions.
Now-mainstream street artist Banksy apparently has a running
feud with King Robbo
, who is credited with founding the London graffiti scene. In October, 2011, one of Banksy's pieces in Bristol was painted over in solid black, along with the tagging "Team Robbo." The piece, which featured a child standing behind a police officer with a blown-up paper bag, ready to burst it, had been in place for four years above a store in Bristol. It is unclear whether or not it will be restored.
It is not quite clear who defaced Banksy's work. King Robbo is said to be retired, and the act could have been committed by him or by one of his followers. Robbo and Banksy (or perhaps their fans – hard to know given the elusive nature of the genre) have been defacing each other's work for the past two years.
8
Woman Attacks Gauguin's Two Tahitian Women



On April Fool's Day of 2011, a 53-year-old Tea Party member Susan Burns paid a visit to the National Gallery of Art in Washington and strolled in to the "Gauguin" display. When she came upon the painting "Two Tahitian Women," she broke into a fury and attacked the piece, trying to wrench it off of the wall and punching it.
The painting, covered by Plexi-glass, was not harmed. However, police arrested Burns for her actions. She later stated that she thought Gaugin was evil and denounced the painting, which portrays two topless women, for having homosexual overtones. "I was trying to remove it. I think it should be burned," she claimed. Tea partiers are crazy.