politicians

12 Anti-Gay Politicians with LGBT Relatives f p @

27k views

12 items

Follow
A list of the top 12 anti-gay politicians with LGBT relatives. Karma has a funny way of evening the proverbial playing field, especially when it comes to politicians. When it comes to LGBT rights, politicians have been changing their positions to adapt with the times. Unfortunately, a good number still haven't. But alas, even the staunchest of
anti-gay politicians
have gay relatives, which makes their stance look even more insensitive and foolhardy.
These outspoken politicians aren't limited to people serving in national office. While some big names like Karl Rove, Sonny Bono, and Christine O'Donnell have all spoken out against gay rights, representatives at the state level, like Don Coram and Marsha Looper have been outed for having gay family members, contradicting their anti-gay position. The politicians on this list have done their best to suppress LGBT people, yet the people they're harming are often times the ones closest to them.
Take a look at this list of the top 12 most anti-gay politicians with LGBT relatives. When you read about their stances, opinions and thoughts on LGBT persons, you'll be appalled. Also, you can see what family member is related to the politician and what his or her personal stance is and if it the opposite of what their political relative thinks. You'll be surprised at some of the results.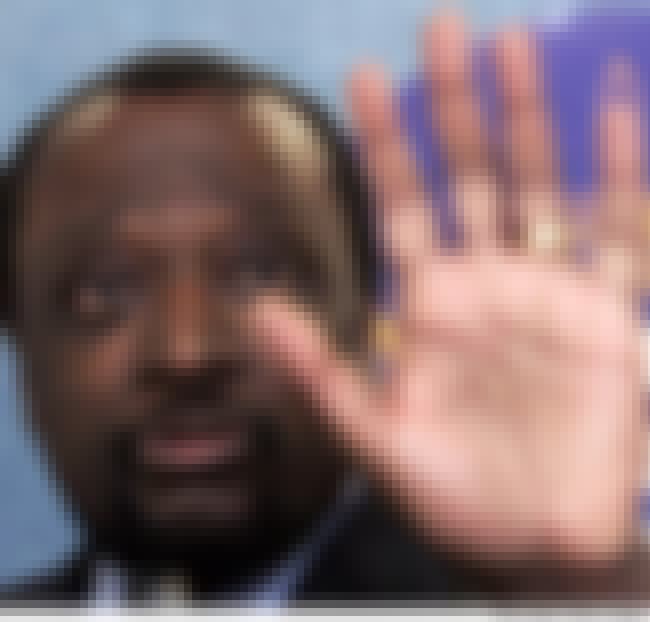 Stance on LGBT Rights:
The former Republican political candidate is one of the staunchest anti-gay rights politicians in the United States. He's said that gay marriage "is the archetype of all crimes against humanity," and considers gay marriage a crime. An actual crime.
He's also called homosexuality "selfish hedonism," and has appeared on multiple programs over the years railing against LBGT culture. He's stood against it every step of the way, despite having an LGBT daughter.
Gay Relative:
Keyes's daughter, Maya Marcel-Keyes, came out of the closet in 2005.

Since then, she's been involved in a number of protests and with various LGBT activist organizations. She is a member of the Board of Directors for the National Youth Advocacy Coalition, which speaks on behalf of LGBT families and youth across the country, always trying to counteract at least a little bit of what her father does to her community.
More About
Age: 66
Birthplace: Long Island, New York, United States of America
Profession: Commentator, Politician, Diplomat, Author Writer
Credits: Borat: Cultural Learnings of America for Make Benefit Glorious Nation of Kazakhstan, Alan Keyes Is Making Sense
see more on Alan Keyes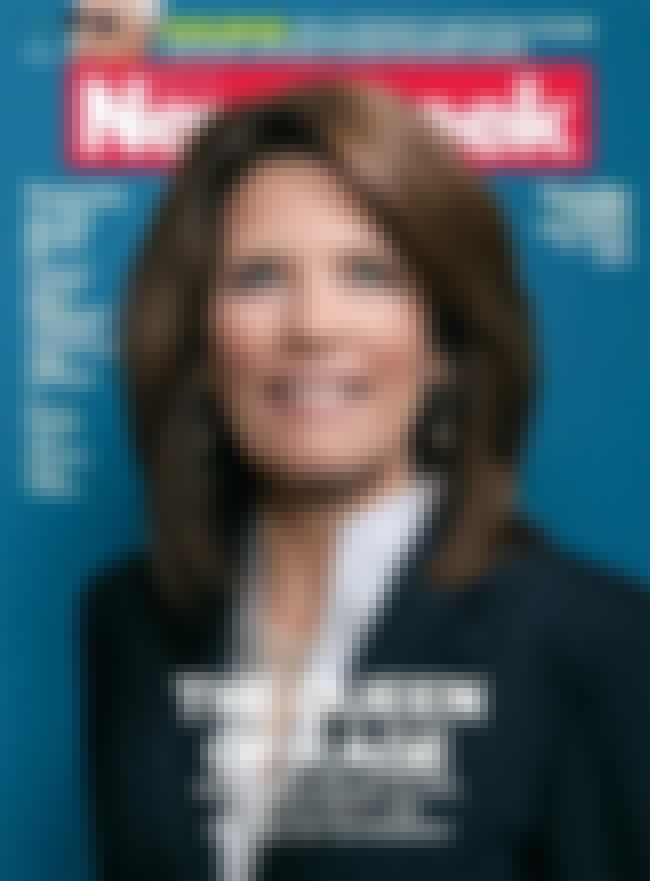 Stance on LGBT Rights:

Bachmann, a staunch conservative, has long been opposed to gay marriage.
Before retiring from Congress, the Minnesota Republican wrote, "Marriage was created by the hand of God. No man, not even a Supreme Court, can undo what a holy God has instituted."
She's frequently campaigned against gay rights and called for spiritual warfare against gay marriage and has voted as such her entire career, and even ran on that platform during the 2012 primaries.
Gay Relative:
Bachmann's stepsister, Helen LaFave, is openly gay. Although they're not necessarily closely related, with some of these cases, having a member of their family on the other side of the fence has swayed the sympathies of certain conservatives.
But not Bachmann.
LeFave supported Barack Obama and was seen at his inauguration in 2009.
More About
Age: 61
Birthplace: Waterloo, Iowa, United States of America
Profession: Politician, Attorney at law, Lawyer
Credits: Xivilus, Évocateur: The Morton Downey Jr. Movie, Hannity, The O'Reilly Factor
Also Ranked
#4 on The Most Influential Republicans Who Were Once Democrats
see more on Michele Bachmann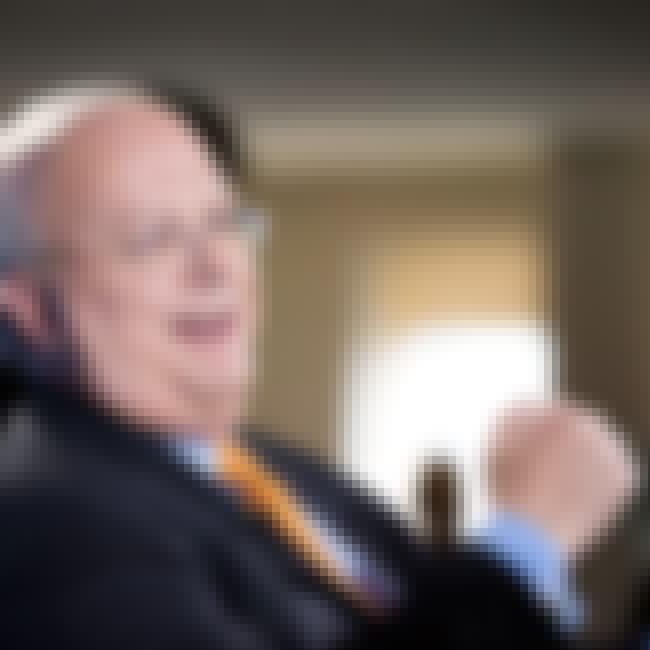 Stance on LGBT Rights:
Rove used anti-gay marriage amendments to turn out conservatives in 2004, particularly in Ohio. Though he now says he never asked for an anti-gay fight, his strategy to get conservatives to vote may have worked short-term, but ultimately it has harmed the GOP brand with younger voters.
Gay Relative:
Rove's stepfather, Louis, was gay. Rove's parents divorced when Louis, whom he considered to be his father (Rove's biological father left when he was a small child) came out when Karl was a senior in high school. According to an interview with Wayne Slater and James Moore, Rove told them that he "lovingly accepted his father as a gay man," and treated Louis with respect. Every other homosexual in the country? Not so much.
More About
Age: 66
Birthplace: Denver, Colorado, United States of America
Profession: Commentator, Businessperson, Political writer, Political Consultant
Credits: The O'Reilly Factor, Last Man Standing: Politics Texas Style, Journeys with George, Hannity
see more on Karl Rove
Stance on LGBT Rights:
The former Delaware Republican senatorial candidate has a long history of taking hateful and ignorant positions against LGBT people. Originally a liberal, O'Donnell claims to have experienced an epiphany when she was 21 that completely changed her viewpoints.
She's accused gays of having a personality disorder and has called homosexuality a "deviant sexual orientation." She considers homosexuality a disease (an "identity disorder") and associates herself with people who try to cure homosexuality.
Gay relative:
With her outrageous views on homosexuality, people will be surprised to learn that O'Donnell's sister, Jennie O'Donnell, is a lesbian. She lives in the LGBT hub of West Hollywood, California.
Despite her sister's strong anti-gay views, Jennie defended her sister publicly. Using the old adage that blood is thicker than politics, Jennie even campaigned for her sister during her ill-fated 2010 senatorial campaign. She was quoted as saying that Christine was misunderstood.
see more on Christine O'Donnell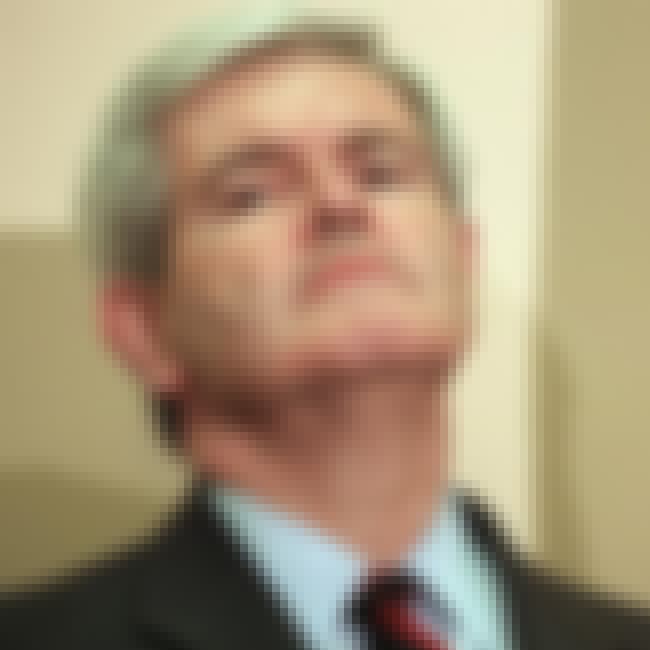 Stance on LGBT Rights:
The former Republican Speaker of the House has long been opposed to LGBT rights. He claims the fight over LGBT rights is one-sided because they undermine Catholic rights. He's also said gay people choose to be gay and aren't born gay.
Recently, Gingrich changed his tune, saying that Republicans need to reconsider their position on same-sex marriage due to shifts in the way that the issue perceived by public opinion.
Gay Relative:
Candice Gingrich-Jones, Newt's younger sister by several decades, is a lesbian. She is a LGBT rights activist and holds a leadership position in the Human Rights Campaign.
In 2011, she was honored by the American Humanist Association, receiving the LGBT Humanist Pride Award. Just in case you were wondering, she didn't support her brother's 2012 campaign; she endorsed Barack Obama.
After Newt gave an interview in 2013 saying that conservatives need to reconsider their position on same-sex marriage, Candice praised his evolving opinion on LGBT issues, hoping that the rest of the GOP follows his lead and thinks progressively on LGBT issues.
More About
Age: 73
Birthplace: Harrisburg, Pennsylvania, United States of America
Profession: Businessperson, Politician, Educator, Historian Film Producer, + more
Credits: The O'Reilly Factor, An Inconsistent Truth, Star Wars: The Legacy Revealed, Hold at All Costs: The Story of the Battle of Outpost Harry
Also Ranked
#46 on The Most Influential Politicians in American History
#18 on The Best Secret Service Code Names
see more on Newt Gingrich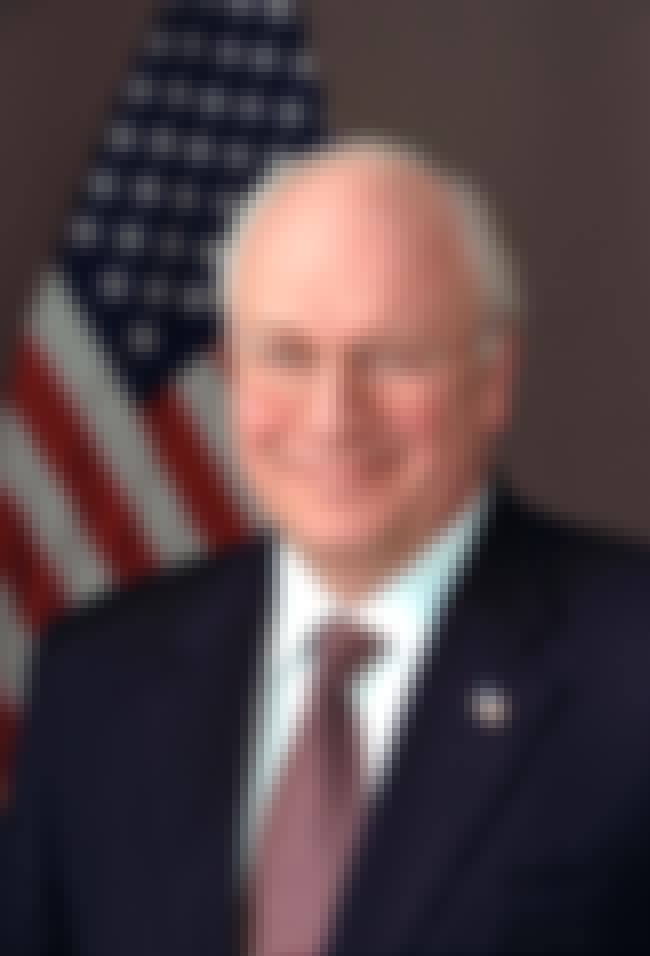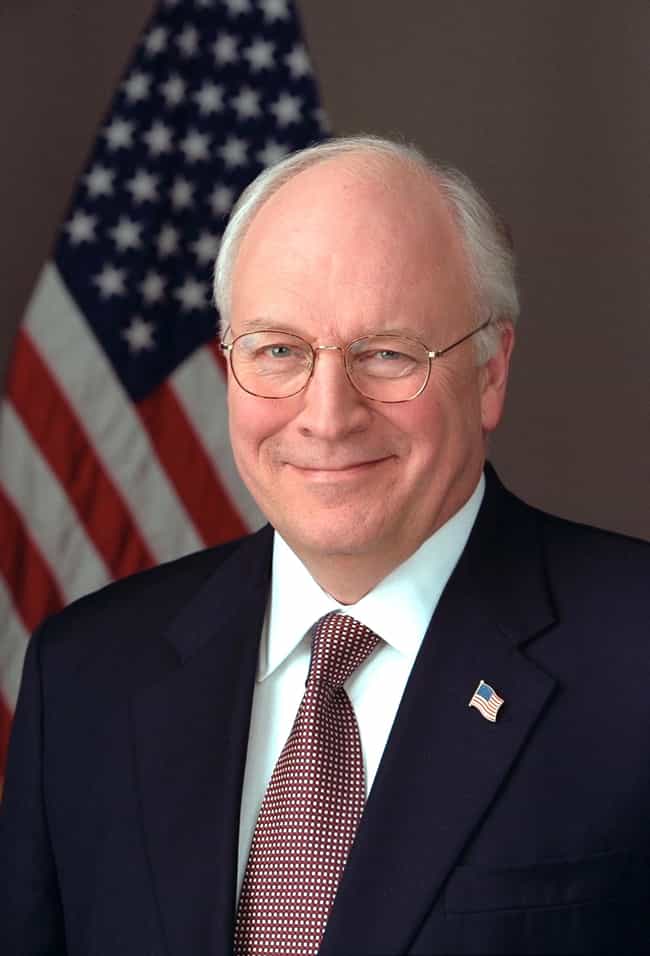 Stance on LGBT Rights:
The former Vice President was part of the Republican national ticket that disparaged gay rights during the 2004 election and throughout their two-terms in office.
While he didn't publicly oppose LGBT rights, he stood by, as the Vice President of the United States, while the administration tried to obliterate the rights of his daughter's community.
This proved to be merely a strategic move to get evangelical voters in battleground states out to vote, though. In recent years, Cheney changed his stance and now openly supports LGBT rights. It's great to see somebody hop the fence in that way, but he makes this list because in his eight years as one of the most powerful men in the world, he stood by and did nothing.
Gay relative:
Cheney's daughter, Mary Cheney, is an openly lesbian woman.
She married her longtime partner, Heather Poe, in 2012. Mary Cheney has been cited as one of the reasons her conservative father changed his stance on gay marriage... eventually.
In 2013, she was a signatory to an amicus curiae brief submitted to the Supreme Court in support of same-sex marriage aka the California Prop 8 case.
More About
Age: 76
Birthplace: Lincoln, Nebraska, United States of America
Profession: Businessperson, Politician, Author
Credits: Gasland, Special Report with Bret Baier, Rush to War
Also Ranked
#73 on The Most Influential Politicians in American History
#11 on The Best Secret Service Code Names
#15 on The Greatest U.S. Vice Presidents of All Time
#77 on Famous Politicians You'd Want to Have a Beer With
see more on Dick Cheney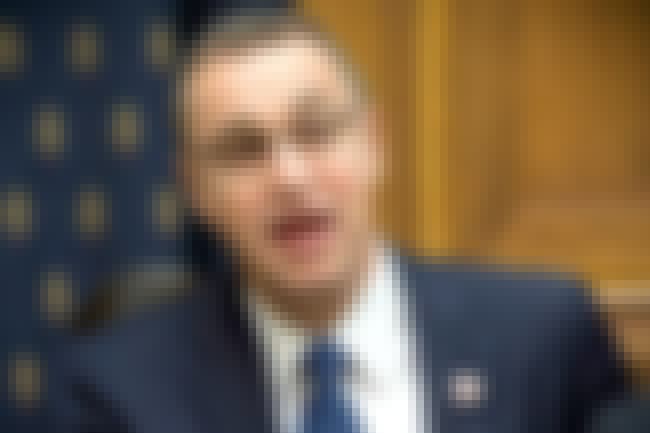 Stance on LGBT:
Salmon, a Republican congressman from Arizona, is a staunch social conservative who voted for the now defunct Defense of Marriage Act.
As a conservative Mormon, Salmon also called for a ban on gay adoptions in Washington, D.C. If that isn't enough, he and his wife led the Arizona chapter of United Families International, a group formed to "maintaining and strengthening the family." The group fought to ban gay marriage, civil unions, and domestic partnerships in the Arizona state constitution in 2006, but ultimately failed.
Gay Relative:

Matt R. Salmon, Congressman Salmon's son, is a former leader of the Arizona Log Cabin Republicans, a pro-gay rights GOP group and is openly gay. He gets along well with his father, even though the older Salmon considers homosexuality a choice.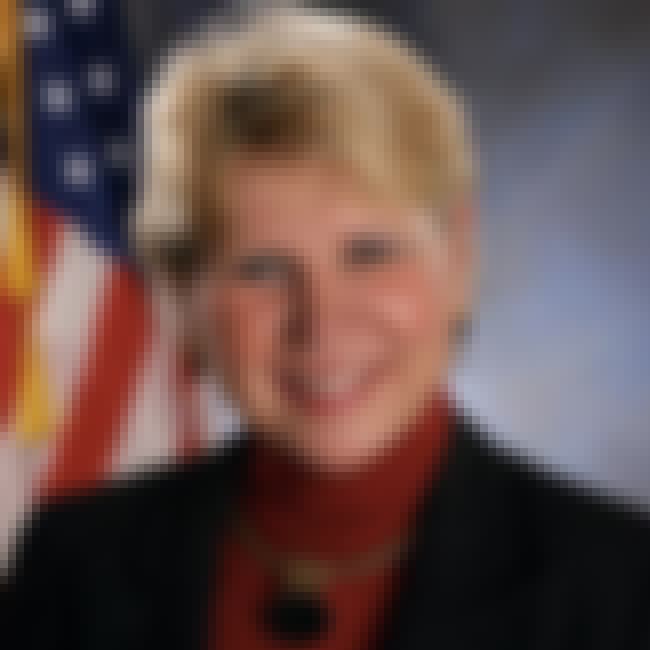 Stance on LGBT Rights:
The Colorado State Rep. voted against same sex civil unions during a special legislative session in the state legislature. Looper was part of a Republican bloc that voted against the bill reaching the Colorado House of Representatives in 2012. Had it reached the House, the bill was likely to pass.
Gay Relative:
Looper's son was outed by her own campaign after the vote.
In an email written by her campaign manager, Lana Fore-Warkocz , Looper was praised for protecting Colorado from religious harm, despite having a gay son. Incensed, the state representative sharply criticized her campaign manager for bringing her son into the political forum.
Talk about a campaign fail.
More About
Age: 56
Profession: Appraiser, Real Estate Broker
see more on Marsha Looper