music

The Top Christian Songs on YouTube f p @

514k views
10 items
Follow
Embed
The best Christian musicians know how to rock out and honor God! This list features some of the most popular songs from the most popular Christian musicians, bands, and artists on YouTube. All of the songs featured on this list have topped 1 million YouTube views, and represent the most frequently-searched for and sought after Christian songs spanning a variety of genres, from hip-hop to modern rock to gospel. Some of the videos included are the official music videos for the songs, though in other cases, when they had higher view counts, live performances or illustrated montages have been used.

If you're looking from some good Christian music created by the best God-loving bands out there, this list of famous Christian songs is for you. Whether you want to worship with Gospel rock or just relax with wholesome songs with a religious theme, you can pretty much make this list of the best Christian music on YouTube the soundtrack of your life. Old and young Christians alike will enjoy spending some time with these awesome songs. Amen!

Song: "Dare You To Move"
San Diego rock outfit Switchfoot garnered national attention when several of their songs were picked for the soundtrack to the 2002 film "A Walk to Remember." (Their song "Only Hope" is performed by Mandy Moore in the film.) Their YouTube smash "Dare You To Move," the official version of which has earned 7.5 million views, also comes from the "Walk to Remember" soundtrack. The band went on to release numerous albums in the ensuing years, and has earned a good deal of success in both the Christian Rock and Modern Rock communities. Their album "Hello Hurricane" won the 2011 Grammy Award for Best Rock or Rap Gospel Album.
see more on Switchfoot
Song: "Indescribable"
Texas' Chris Tomlin is not only one of the most popular Christian artists on YouTube, but in the world. His 2004 album "Arriving" was certified Platinum, he's had 2 Gold records to date, he's won numerous GMA Dove Awards (including Artist of the Year in 2007) and he's a regular at Passion Events across America. Currently, Tomlin serves as lead worshipper for the Passion City Church in Atlanta, Georgia.
The song "Indescribable" is taken from his most popular album to date, "Arriving." The song has become a common one to upload in the YouTube community, often accompanied by peaceful or religious imagery, or readouts of the lyrics on screen.
see more on Chris Tomlin
Song: "I Can Only Imagine"
MercyMe formed in Greenville, Texas, in 1994 and released their first six albums independently. Their major label 2001 debut album, "Almost There," was elevated by the crossover success of single "I Can Only Imagine." The album went on to be certified Double Platinum. Several more albums followed, including a Christmas record and a "Best Of" compilation called "10." The band has won 2 American Music Awards, 8 GMA Dove Awards and their song "Word of God Speak" was named the #1 Christian Song of the previous decade by Billboard Magazine.
see more on MercyMe
Song: "Imagine Me"
Gospel singer Kirk Franklin became known originally as the leader of a number of popular gospel choirs, including The Family and God's Property. In 1993, "Kirk Franklin and The Family" released a self-titled album that managed to cross-over from the religious to the mainstream R&B charts, and became the first gospel album in history to sell over 1 million units.
Beginning in 2000, Franklin embarked on a solo career with considerable successes, scoring two more Platinum albums and a variety of awards. He can also currently be seen as host of the BET show "Sunday Best."
see more on Kirk Franklin
Song: "Who Am I"
Daytona Beach septet Casting Crowns were founded in 1999 by youth pastor Mark Hall. They're currently one of the biggest names in the growing Christian Rock genre, having sold over 5 million albums to date. (This includes 8 studio recordings and several live concert recordings.) In 2005, their album "Lifesong" won the Grammy Award for Best Pop/Contemporary Gospel Album of the Year. They've also won numerous Dove Awards. Currently, several members of the band also work as ministers at the Eagles Landing First Baptist Church in Stockbridge, Georgia.
see more on Casting Crowns
Song: "Breathe Into Me"
The lone Christian metal band on the list, Red (sometimes stylized as R3D), formed in Nashville, Tennessee in 2004. Their first two albums - "End of Silence" and "Innocence and Instinct" - were both nominated for Grammy Awards for Best Rock Gospel album. "Breathe Into Me" was the band's first single, off of their debut "End of Silence" in 2006, and hit #15 on the Billboard "Hot Mainstream Rock Tracks" list. (This counts most-played songs on mainstream rock radio, and is not exclusive to Christian artists.)
The band appeared on late night television twice in 2011, on both the Conan O'Brien and Jay Leno shows. They have also taken part in numerous large-scale tours with other popular bands, including Creed's 2010 Summer Tour and the All American Nightmare Tour along with label-mates Hinder.
see more on Red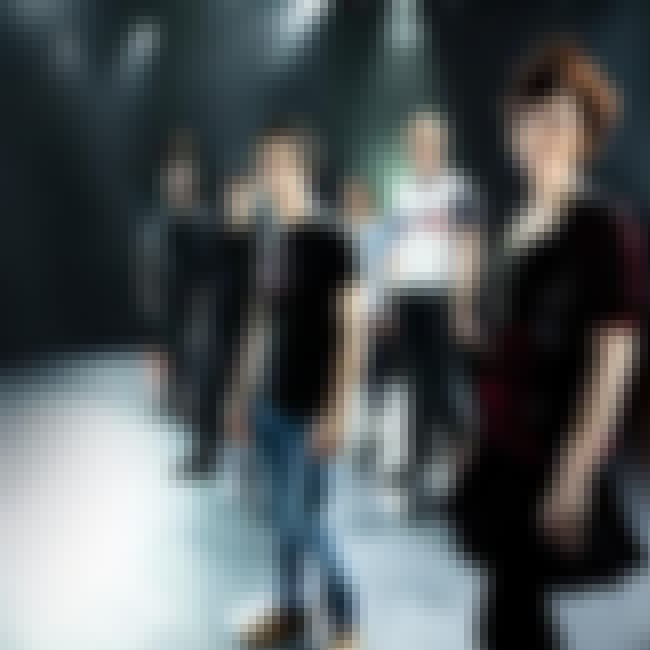 Song: "How He Loves Us"
The Jesus Culture Band grew out of the Jesus Culture outreach youth ministry, which holds yearly conferences in a variety of American cities, as well as Australia and England. (The first Jesus Culture conference was held in the summer of 1999 by the youth group at Bethel Church in Redding, California.) The band consists of a number of young artists who perform collectively, as well as pursuing solo careers. They include Kim Walker-Smith and Chris Quilala.
Song: "Gracias"
Though born in America, Marcos Witt spent the majority of his life in the city of Durango, Mexico, and has become one of the most popular Spanish-language Christian artists in North America. He is also pastor of the Lakewood Church's Spanish-language congregation in Houston, Texas.
Witt has won 4 Latin Grammys for his dozens of recorded albums, and is also the author of 10 books in both English and Spanish. He has been nominated for 5 Dove Awards, but has yet to win.
see more on Marcos Witt