2013 movies

The Top Indie Comedies of Summer 2013

4.7k views

10 items

Embed

List Rules Independent favorites that were created without a studio. It's not the size of the film, it's the size of the laughs that counts.
Complex.com & Ingram's Entertainment's list of The funniest Independent films to watch for in Summer 2013!!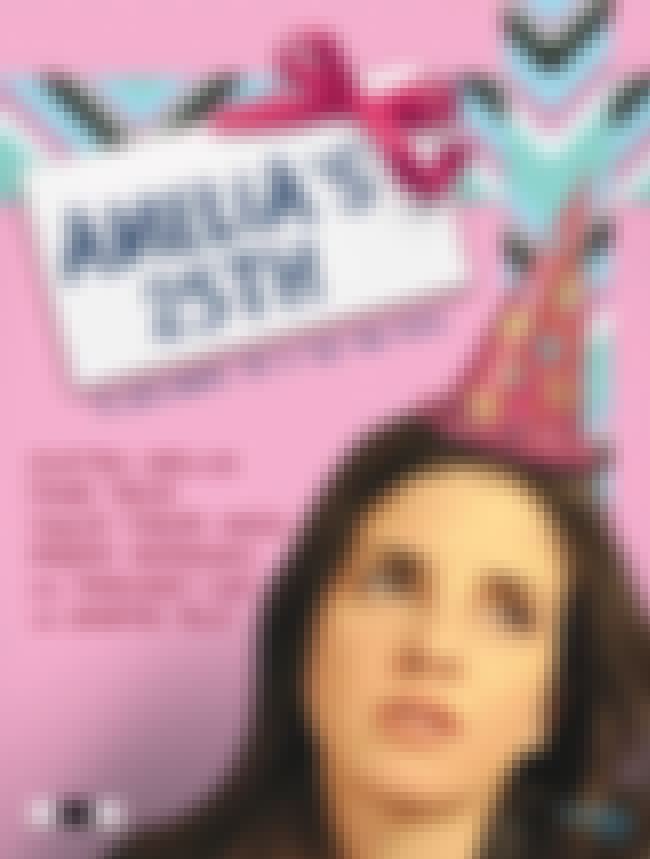 Director: Martin Yernazian
Stars: Danny Trejo, Jennifer Tilly, Margaret Cho, Robert Rodriguez, Ashley Parker Angel, Electra Avellan
Release Date: VOD, July 5; DVD, August 2
First time director Martín Yernazian leads an all-star cast: Oscar nominee Jennifer Tilly (Bullets Over Broadway, Bound, Bride of Chucky), Danny Trejo (Machete, Desperado, "Sons of Anarchy"), Robert Rodriguez (celebrated director of Machete, Sin City, From Dusk Till Dawn, Machete Kills), and Electra Avellan (Planet Terror, Machete Kills) as Amelia.Spanning the course of one day, this heartwarming dark comedy illustrates what turning twenty-five means to a struggling actress in Los Angeles. With a disconnected father, her live-in boyfriend struggling financially, and surviving in a complex of noisy neighbors who call themselves artists, her life could not seem bleaker.
Amelia finds guidance and wisdom in the most curious places: a movie star, a photographer, casting directors, unemployed actors, plus-size sex shop owners, psychics, and a cross-dressing neighbor, all who lead her down the winding road of acceptance.Supporting cast includes comedienne Margaret Cho, Ashley Parker Angel, Jon Abrahams (Meet the Parents), producers Mark Whittington and Karin Kelts (Lost Everything), and Michael Biehn (Terminator, Aliens).- BGP
see more on Amelia's 25th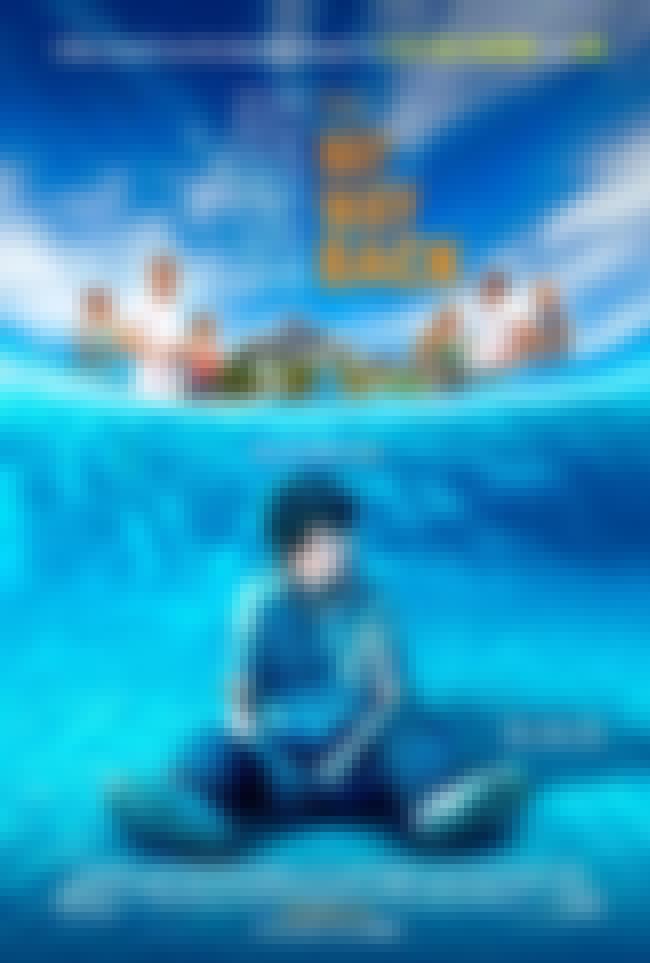 Director: Nat Faxon, Jim Rash
Stars: Liam James, Steve Carell, Sam Rockwell, Toni Collette, AnnSophia Robb, Allison Janney, Amanda Peet, Rob Corddry, Maya Rudolph, Jim Rash, Nat Faxon, Zoe Levin
Release Date: July 5

Never underestimate the power of great storytelling. Case in point: The Way, Way Back, a coming-of-age comedy that, on paper, covers the entirety of that subgenre's generic tropes. There's a summer beach house, the awkward, introverted teenage boy (Liam James), the beautiful neighbor (AnnaSophia Robb), and the place where said teenage boy suddenly feels comfortable and finds himself (a water park called Water Wizz). What does that all add up to? We've seen it, and the answer is obvious: the best coming-of-age comedy in years.
The film has two key weapons against the mundane. One, the cast is altogether excellent, led by James' effectively sympathetic performance and scene-stealing work from Sam Rockwell. Secondly, its writers and directors, Nat Faxon and Community star Jim Rash, are no narrative slouches, having recently won an Oscar for co-writing the script for George Clooney's The Descendants.
see more on The Way, Way Back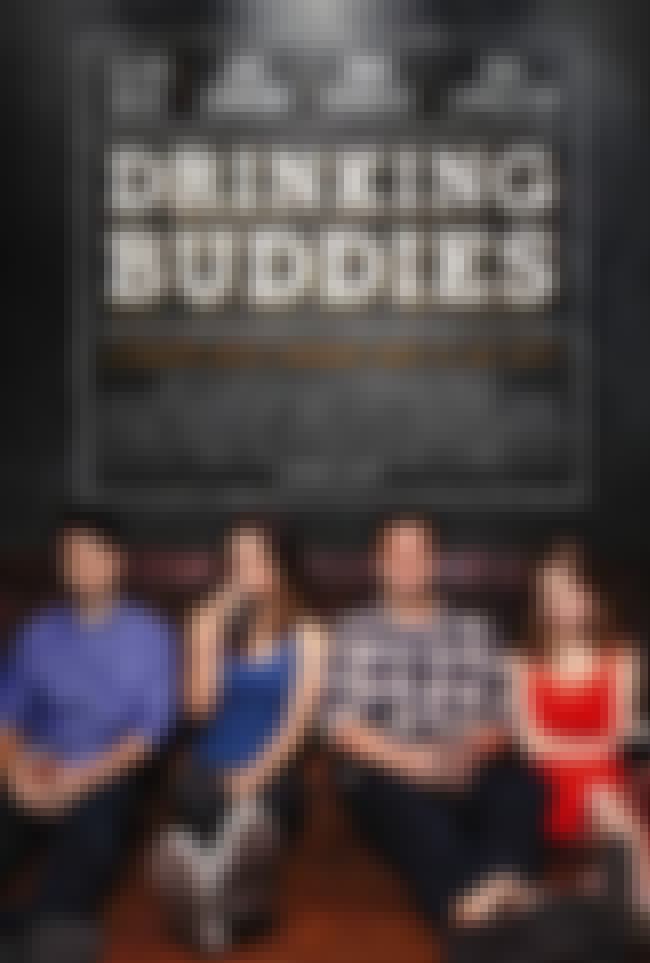 Director: Joe Swanberg
Stars: Jake Johnson, Olivia Wilde, Anna Kendrick, Ron Livingston
Release Date: July 25, VOD; August 23, theatrical
For those of you craving a bearable rom-com, Drinking Buddies is ready to quench your thirst, so to speak. A pleasant fan favorite at this year's SXSW and Sundance Film Festivals, the film follows a pair of best friends (Olivia Wilde and Jake Johnson), who work at a Chicago brewery, trudging through the muck of their own dysfunctional romantic relationships (with Ron Livingston and Anna Kendrick, respectively), which their forced to confront after a weekend getaway.
Marked by heavy improvisation from its leads, the slice-of-life flick is a genuinely affecting film so charming and inviting, you'll feel like you're hanging with your own drinking buddies. —TA
see more on Drinking Buddies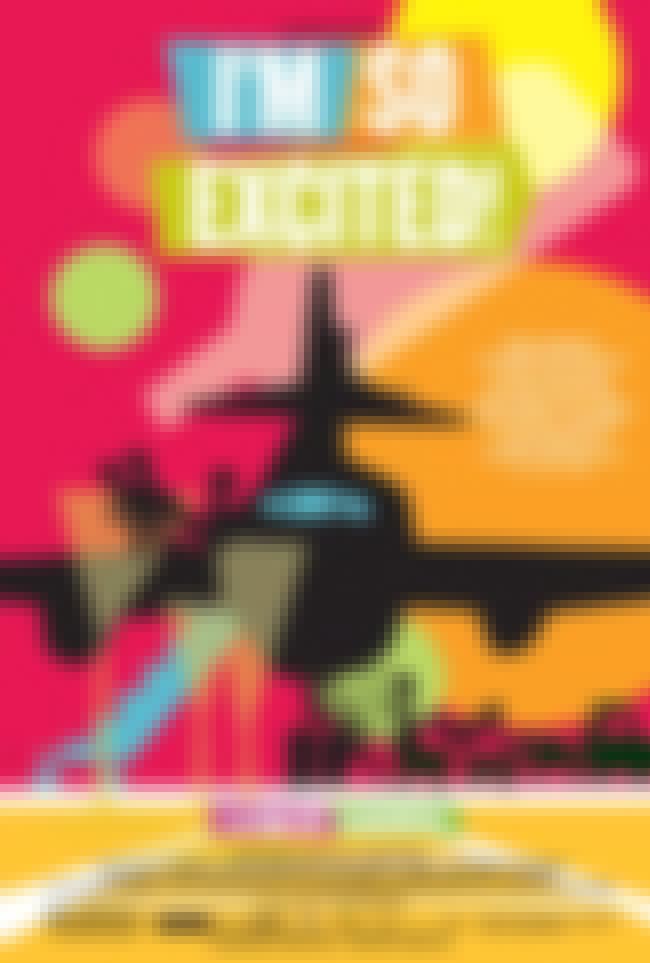 Director: Pedro Almodóvar
Stars: Antonio Banderas, Antonio de la Torre, Hugo Silva
Release Date: June 28
Writing and directing a film as perverted, dark, and psychologically exhaustive as 2011's The Skin I Live In has to be emotionally and physically draining—why not shift to a lighthearted romp for your next feature? Acclaimed Spanish auteur Pedro Almodóvar (Talk to Her, Volver) seemingly felt the same way following The Skin I Live In, as is made clear in his next effort's title alone: I'm So Excited.
Set on an airplane that's stuck in the clouds due to technical difficulties, it's a hedonistic and hilarious ensemble piece that includes, in no order of importance, a mystic who's trying to lose her virginity, a businessman's suicidal side lover (Paz Vega), drunken stewardesses, and, just for the hell of it, a song-and-dance number set to the Pointer Sisters' 1982 dancefloor classic "I'm So Excited." Sounds first-class to us.
see more on I'm So Excited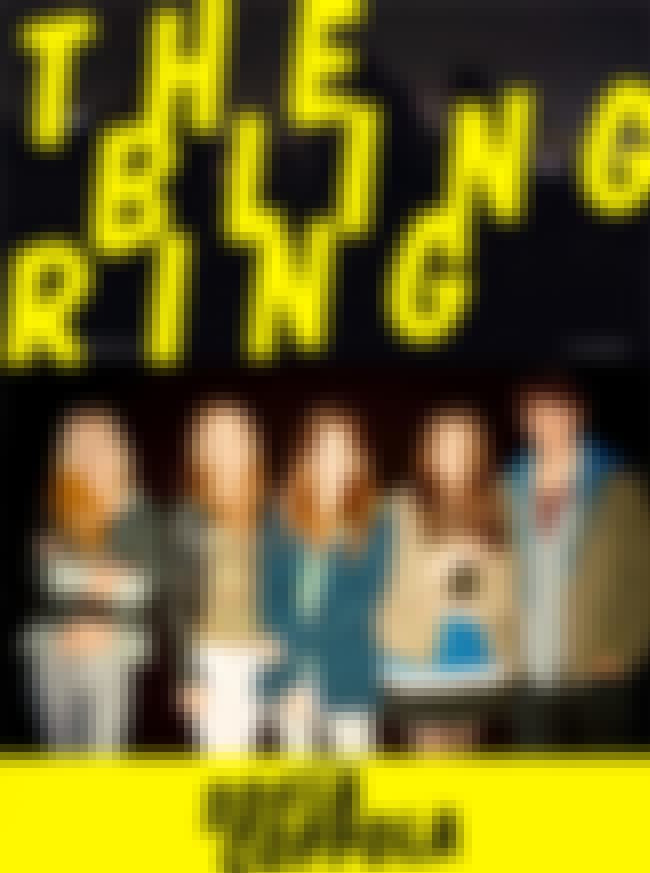 Director: Sofia Coppola
Stars: Katie Chang, Emma Watson, Israel Broussard, Taissa Farmiga, Claire Julien, Leslie Mann, Gavin Rossdale
Release Date: June 14
Imagine a teenage girl and her BFFs burglarizing Paris Hilton's house, stuffing the heiress' Louis Vuitton tote bag with her diamonds and bottle of Grey Goose, all while dressed in the socialite's Louboutins. It sounds like the plot of a Bret Easton Ellis novel, but it's real life.
From October 2008 to August 2009, a quintet of bored, Perez Hilton-obsessed Valley kids, who'd come to be known as "The Hollywood Hills Burglars," "The Burglar Bunch," and "The Bling Ring," not only knocked off the former Simple Life star, but also Orlando Bloom, Megan Fox, Lindsay Lohan, Audrina Patridge and Rachel Bilson. Their reason? Those celebs just, like, had cute stuff.
Inspired by the Vanity Fair story "The Suspect Wore Louboutins" by Nancy Jo Sales, Sofia Coppola (The Virgin Suicides, Lost in Translation) is bringing the news story to the big screen. Led by a virtually unknown cast, save for a grown-up Emma Watson, The Bling Ring, a bizarro mixture of Spring Breakers-meets-MTV's The Hills, promises to be the guilty pleasure of the summer. —TA
see more on The Bling Ring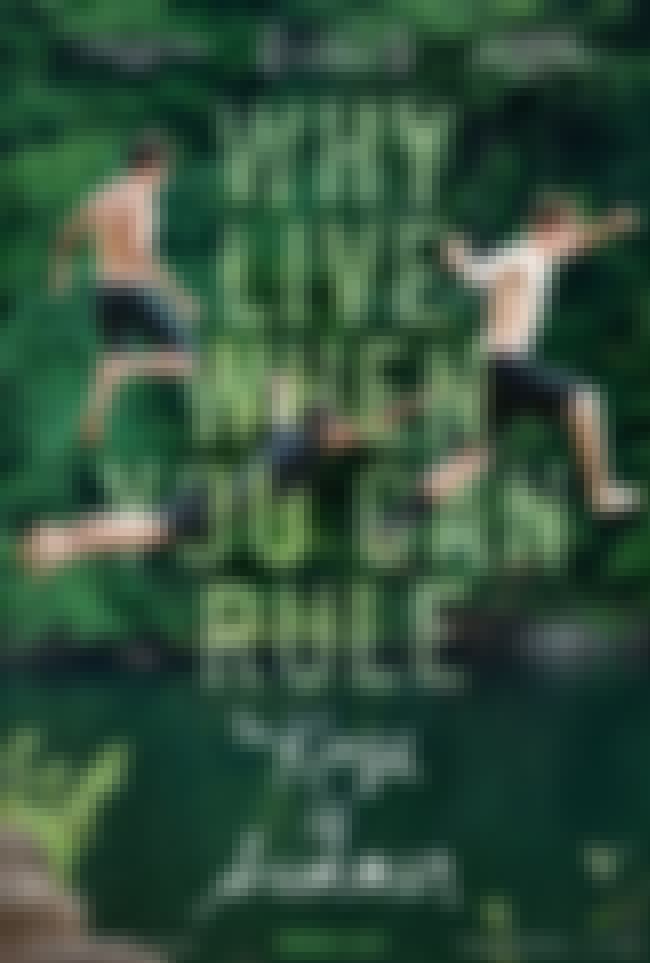 Director: Jordan Vogt-Roberts
Stars: Nick Robinson, Gabriel Basso, Moises Arias, Nick Offerman, Megan Mullally, Alison Bie, Mary Lynn Rajskub, Erin Moriarty
Release Date: May 24
One of the biggest hits at this year's Sundance Film Festival, The Kings of Summer comes equipped with a healthy amount of hype within the indie film world. And, we're happy to report, the positive words aren't a bunch of hyperbolic BS. First-time writer-director Jordan Vogt-Roberts' eccentric coming-of-age comedy is the real deal.
A trio of strong young actors (Nick Robinson, Gabriel Basso, Moises Arias) play three teens who, having grown tired of their parents' (portrayed by the likes of Party Down's Megan Mullally and Parks and Recreation's Nick Offerman) overbearing ways, build a ramshackle house in the woods. Heartbreaks, budding romances, failed hunting excursions, and snake attacks ensue, and it's all handled with simultaneous intelligence and weirdness by Vogt-Roberts, who's prone to surrealistic montages, moody slow-motion, and curious story twists. Superbad, it's not.
see more on The Kings of Summer
Director: Woody Allen
Stars: Alec Baldwin, Cate Blanchett, Bobby Cannavale, Peter Sarsgaard, Louis C.K., Sally Hawkins, Michael Stuhlbarg, Andrew Dice Clay
Release Date: July 26
Now that he's 77, Woody Allen has earned the right to take some time off. After all, he's directed over 40 movies since 1966's What's Up, Tiger Lily?—retirement has to sound magical at this point.
Like the great Sean "Diddy" Combs before him, though, Allen can't stop, won't stop. Since 2007, the New York native has directed at least one new movie per year, though, yes, his 2010 contribution, To Rome with Love, has already been forgotten by cinephiles the world over. Perhaps he can reclaim the buzz rightfully given to 2011's stellar Midnight in Paris with this summer's Blue Jasmine, a familiar Allen tale—the press release calls it "the story of the final stages of an acute crisis and a life of a fashionable New York housewife"—that boasts one of his strangest ensemble casts ever.
Want some credibility? You've got Cate Blanchett, Peter Sarsgaard, and Alec Baldwin? How about some awesomely atypical casting? Louis C.K., for the win. Maybe some WTF-ness, too? See: Andrew Dice Clay. No, we're not kidding.
see more on Blue Jasmine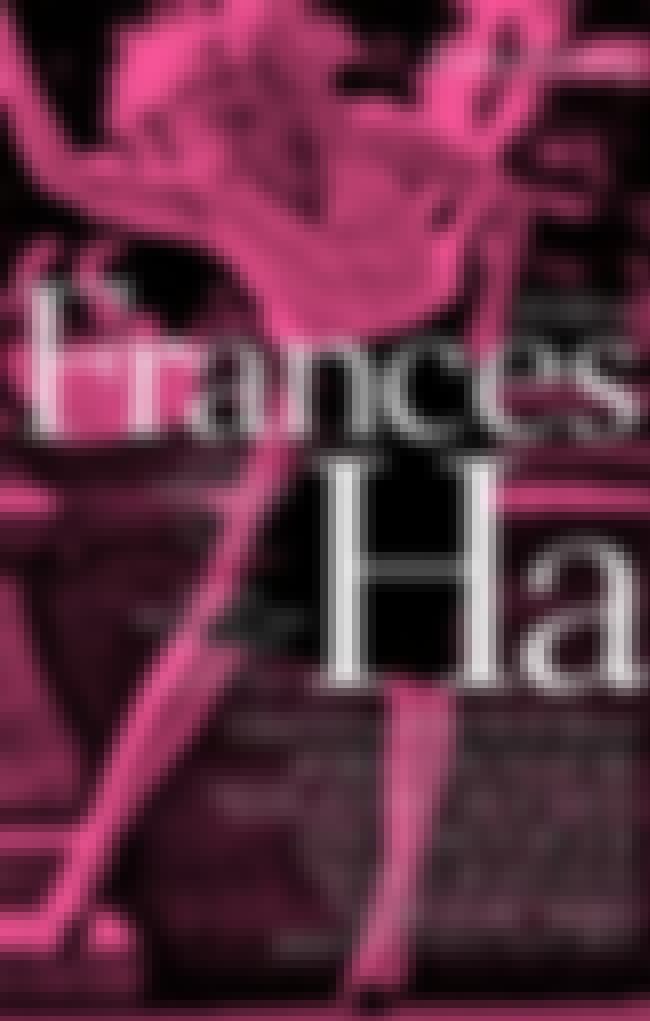 Director: Noah Baumbach
Stars: Greta Gerwig, Mickey Sumner, Adam Driver, Michael Zegen, Patrick Heusinger
Release Date: May 17
For a certain sect of independent film lovers, a new Noah Baumbach project is an immediate cause for excitement. As a director, his credits include 2010's underrated, Ben Stiller-led dramedy Greenberg and the even better 2006 gem The Squid and the Whale; as a screenwriter, Baumbach teamed with Wes Anderson on The Life Aquatic with Steve Zissou (2004) and Fantastic Mr. Fox (2009). That's not exactly a flimsy resume.
That means his latest directorial effort, Frances Ha, must be really exceptional, since it's receiving the best reviews of Baumbach's career so far. Starring his real-life girlfriend, and indie film stalwart, Greta Gerwig, the black-and-white Frances Ha revolves around the titular character, a dreamer who's striving for bigger things while trying not to simply "exist" in New York City.
Film critic Cole Smithey claims that, with this picture, Baumbach "officially takes over Woody Allen's mantle as New York's representative auteur of quirky romantic comedy." A lofty statement, sure, but not as hyperbolic as one might think.
see more on Frances Ha