tv

The Best TV Shows Saved by Netflix f p @
2k votes
581 voters
17k views
9 items
Follow
Embed
List Rules Shows Netflix salvaged after cancellation, rescued from network purgatory, or gave a boost thanks to high streaming numbers.
You love Netflix, you know you do. What other service allows you to lay in bed and just watch television for days and days? And what other company has given you the wonderful, beautiful gift of new episodes of some of your favorite cancelled TV shows? God bless Netflix. What shows has Netflix saved from cancellation? From Arrested Development to The Killing, TV fans everywhere are bowing down, kissing Netflix's feet, and thanking the television gods that these popular Netflix series are once again seeing the light of day.

Some of the best TV shows on Netflix started as network series, but were given second chances, new episodes, or at the very least a significant ratings boost thanks to their success and popularity on the streaming platform. The top streaming company nearly died a horrible death a while back but now it's the king of eyeballs across the country. Why? Netflix knows what viewers like. They know that what a network might see as garbage, they see as a treasure. They've become experts at predicting just what viewers will tune in to see and they also have the hindsight is 20/20 advantage of handling a show differently.

As Netflix launches more and more original content in the form of Netflix original series or new Netflix only episodes of beloved (but misunderstood) network TV shows, it always keeps an eye peeled for a TV show that's on the chopping block or that will sustain viewership after it aired on other networks.

Which shows thought it was the oncoming train of cancellation, but ended up seeing Netflix in that tunnel of light? And which TV shows saved by Netflix are the best? Upvote the Netflix TV series below that you think are the best and are most thankful to the streaming service for saving, boosting, and giving a second chance.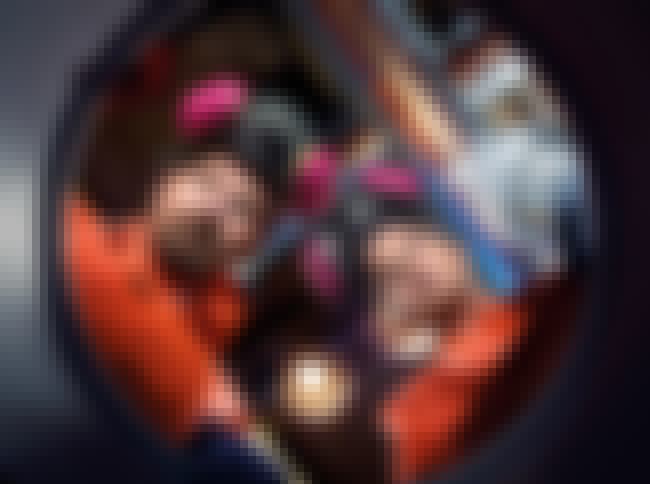 AMC didn't cancel Breaking Bad in the States, but the show was cancelled in the UK after three seasons. The show's creator Vince Gilligan thanked Netflix for saving the show when it started its streaming run, where it continues to draw new viewers every day.
As the show was wrapping up on AMC, Netflix's Ted Sarandos said, "The most-watched episode of Breaking Bad on Netflix last night was the pilot," he said. "With all the excitement of what's happening right now, people started watching the show from the beginning." Breaking Bad still ranks as one of the most watched titles. And the show is in huge demand on Netflix's international streaming portals.
Source: The Wrap
Also Ranked
#1 on The Best Streaming Netflix TV Shows
#1 on The Best TV Shows to Binge Watch
#25 on Canceled Shows We'd Most Like to See as Movies
#2 on The Greatest TV Shows of All Time
see more on Breaking Bad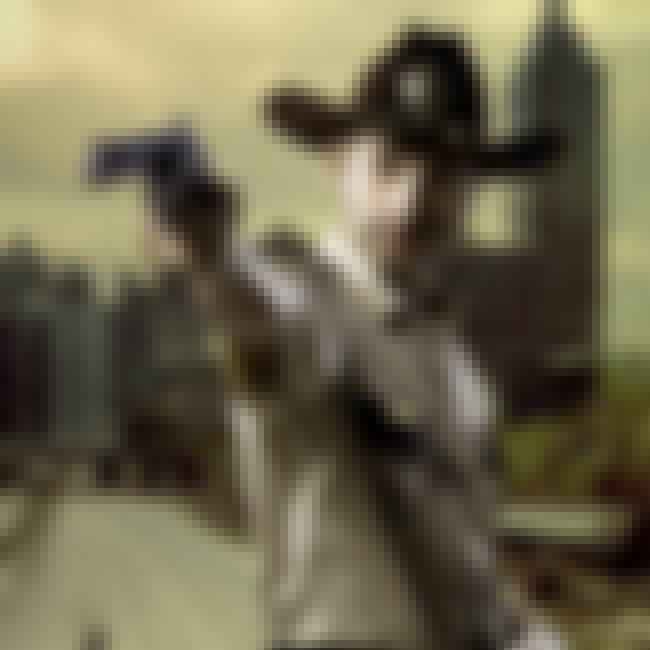 Many season three and four The Walking Dead fans came to the AMC show by suffering through the first two seasons on Netflix. If you made it through the binge watch, you were rewarded with an amazing show that's only gotten better, along with Rick's improved Southern accent.
Of course, you have to lock yourself in a cave or remove Facebook, Twitter, Instagram, Pinterest, your entire Internet browser, and delete your contacts who watch the show from all of your devices to prevent spoilers. You also might want to avoid that chatty barista.
Source: iDigitalTimes
Also Ranked
#2 on The Best Current Adventure TV Series
#5 on The Best Current Action TV Series
#2 on The Best Shows Currently on the Air
#3 on The Scariest Shows on TV Right Now
see more on The Walking Dead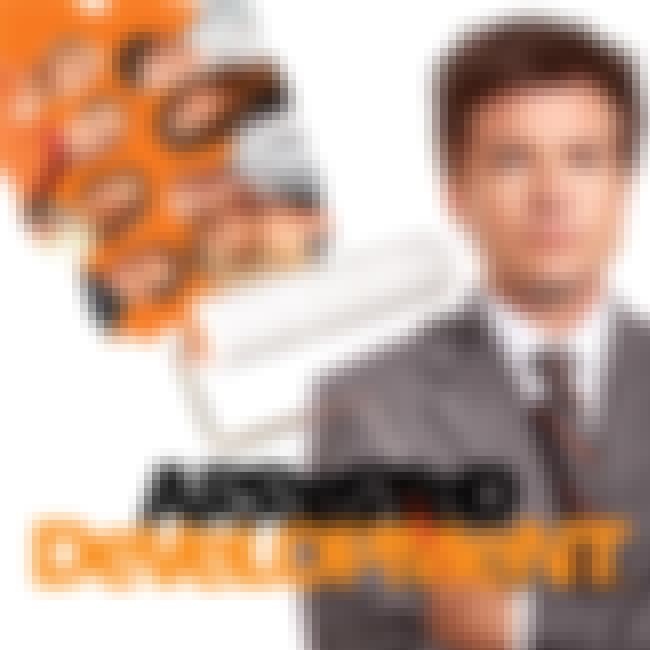 In 2013, Netflix was on fire! As it gave us House of Cards and Orange Is the New Black, Netflix became everyone's true bestie when it picked up the embattled and misunderstood Arrested Development for a 15 episode, real fourth season. Fox cancelled the series after three seasons in 2006, causing Never Nudes everywhere to paint themselves blue and blow up banana stands. But when Netflix brought back the beloved weirdos of the Bluth family, fans knew that they would have a place to come to revisit the series whenever they needed a dose of the Bluths.
Source: SFGate
Also Ranked
#11 on The Best Fox Comedies of All Time
#48 on The Most Important TV Sitcoms
#4 on The Best TV Shows Streaming On Hulu
#4 on The Best Streaming Netflix TV Shows
see more on Arrested Development
When production company MRC went looking for a place for their American version of House of Cards (it's based on a British series of the same name), they were asking for something quite rare: they wanted David Fincher and the producers to have final cut. That's a big ask for the traditional networks, but it turned out be a huge boost for Netflix. When the streaming company said yes, but insisted on making it their first original, MRC agreed.
That deal slightly altered the landscape for how TV shows are made and changed Netflix's profile. MRC co-chair Modi Wiczyk said, "The show is probably the first true final cut show made in a long time. It's the largest independent drama production made in the last decade. That combination of size and freedom let them take enormous risks in terms of structure." It's paid off, too; House of Cards has won multiple Emmys.
Source: Forbes
Also Ranked
#10 on The Best Shows Currently on the Air
#8 on The Best TV Shows Based on Books
#15 on The Best Streaming Netflix TV Shows
#5 on The Best TV Shows to Binge Watch
see more on House of Cards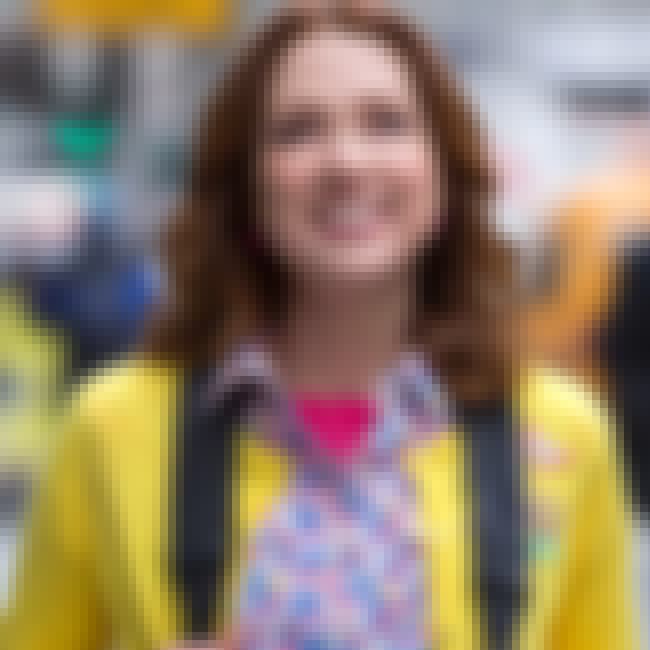 This is not a story of a network dropping the ball and Netflix sweeping in, in full diva gown with wings, to save a delightful TV series from the fire. Oh wait, that's exactly the story this is. This little tale is all about Netflix snatching Tina Fey and Robert Carlock's Unbreakable Kimmy Schmidt from the claws of NBC in a game of he-who-hesitates-is-lost.
Tina Fey's home network for SNL and 30 Rock did have the show on its slate with a straight-to-series 13-episode order but… it was a little undecided as to when Kimmy would air. NBC waited a full year and there was every indication that the show was fated to be a midseason replacement - never a good thing as those shows usually end up in the landfill. Enter Netflix. The streaming company not only immediately aired the show; it also bought a second season. And a full three months before that second season dropped, Netflix officially ordered a third.
NBC tried to act like they were OK with it in a drama-heavy statement about how it was the best outcome for everyone and yadda yadda... but fans of the series are just glad this quirky show saw the light of day (and that they got to watch it all in one weekend of pure fun).
Source: Cinemablend
Also Ranked
#19 on The Best Current TV Shows You Can Still Catch Up On
#24 on The Funniest Shows on TV Right Now
#19 on The Funniest Shows Streaming on Netflix
#5 on The Best Netflix Original Series
see more on Unbreakable Kimmy Schmidt
We were all utterly devastated when Gilmore Girls was inexplicably cancelled in 2007 during its 7th season. (So many unresolved questions! So much time spent in therapy!) But now, fans of Lorelai & Rory can rejoice: Netflix has agreed to produce a mini-series of four Gilmore Girl wrap-up episodes. The episodes will each be 90 minutes long, and are slated to wrap up all the loose ends that were left in the dust by the CW.
Also Ranked
#71 on The Best Streaming Netflix TV Shows
#67 on The Best TV Shows to Binge Watch
#9 on The Best Dramedy TV Series
#27 on Canceled Shows We'd Most Like to See as Movies
see more on Gilmore Girls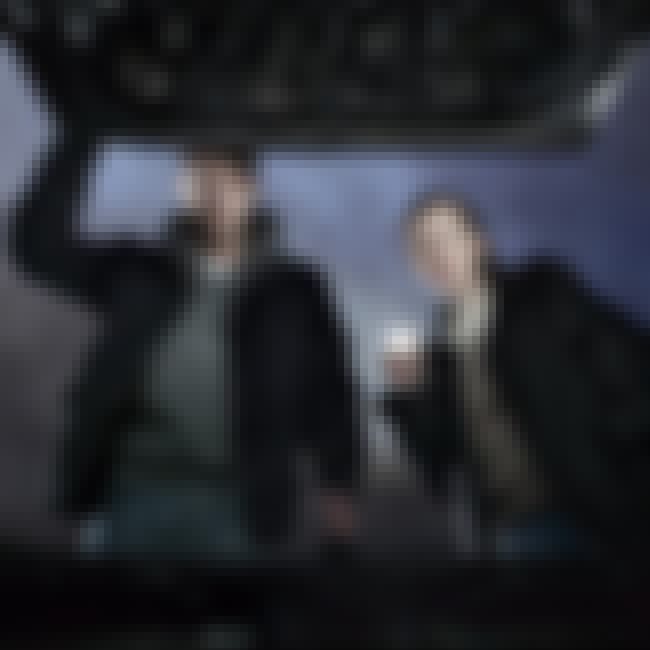 AMC might be to thank for the likes of Mad Men, Breaking Bad, and Better Call Saul but it taketh away sometimes too. The network sh*t canned The Killing TWICE before Netflix came to the rescue. The show premiered to rave reviews in 2011 and then the red herring-dangling began, frustrating viewers. Were network notes given to the writers or did the show runner and company fall on their own sword? Maybe a little of both.
As the show struggled to get back on track, it got cancelled. When AMC heard that Netflix and DirecTV (the same company that saved Friday Night Lights) were sniffing around, the network put it back on the air for a third season. Netflix even partnered with AMC to cover some production costs in exchange for some earlier-than-usual streaming rights. Then… AMC cancelled the show... again.
Netflix scooped up the series and The Killing got the closure it deserved with a fourth and final season on the streaming channel.
Source: TV.com
Also Ranked
#11 on The Best Netflix Original Series
#57 on The Best Serial Cop Dramas of All Time
#27 on The Best HBO Dramas of All Time
#5 on The Best AMC Original Shows
see more on The Killing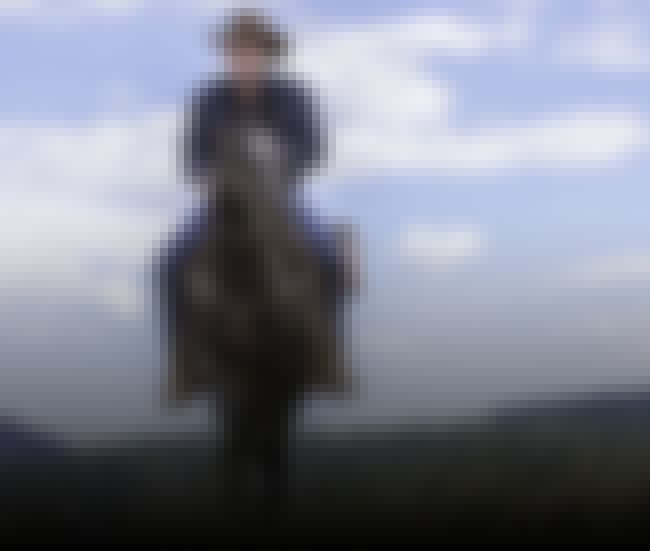 Longmire is the battle cry many use when talking about TV shows saved by Netflix. The fan-loved, network-beleaguered show was fished out of the cancellation waters just in time. Netflix picked up 10 new episodes for a fourth season in 2015 after A&E shafted viewers with a season-three cliffhanger.
If you haven't checked it out yet, Longmire is actually a good show. It's got Starbuck from Battlestar Galactica (Katee Sackhoff) and Robert Taylor for goodness sake!
Source: TV.com
Also Ranked
#93 on The Best Streaming Netflix TV Shows
#58 on The Best Current Dramatic TV Shows
#20 on The Best Netflix Original Series
#47 on Current TV Shows with the Best Writing
see more on Longmire