List Photo: user uploaded image
best characters

Very Unknown Video Game Characters Who Deserve Credit

1.1k votes

178 voters

34k views

25 items

Embed
Okay. Even though we have great video games like New Super Mario Bros and Angry Birds, Everyone has credit. Whether it's as huge as Mario or as little as Ballyhoo (Mario Party 8), these guys get credit. But what about the other side? A side where no one is known? Such as Ryu Hayabusa from Ninja Gaiden (1988) This list will take you back to old school, telling you that see this great list!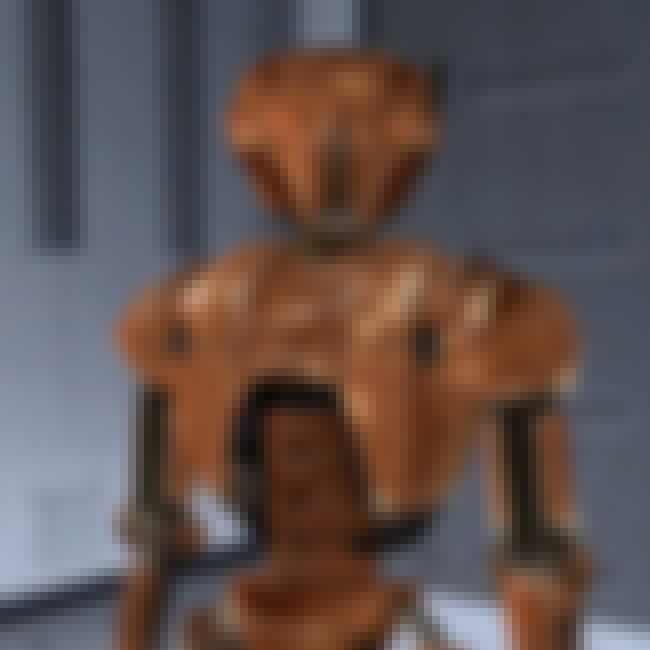 First appeared in: Star Wars: Knights Of The Old Republic (2003)
Set some 4,000 years before the events of George Lucas' canon saga, BioWare's XBox/PC RPG epic Knights Of The Old Republic is arguably the best Star Wars prequel to date (Genddy Tartakovsky's Clone Wars 'toons come a close second). Among its many charms (dual-wield lightsabers! Go Sith!) is its smart characterisation, particularly among the rag-tag crew your character gathers around him/her.
This is best exemplified by the brilliantly twisted HK-47, an assassin droid who joins your team (the name being a derivative of two gun names: Heckler & Koch meets AK-47, although HK also stands for 'Hunter-Killer'). In a wonderfully perverse twist, he's built like a Threepio-style protocol droid and shares that line's politely articulate butlerish speech mannerisms (wonderfully vocalised by Kristoffer Tabori), with which he dryly expresses sociopathic sentiments, including a distain for organic life perfectly summed up by his repeated use of the word "meatbag". Oft imitated (not least by BioWare themselves: see Dragon Age: Origins' prissy golem, Shale), never bettered.
First appeared in: Grim Fandango (1998)
Picture the scene: LucasArts' Tim Schafer is pitching his latest point and click adventure game after the successes of Full Throttle and The Monkey Island Series. "It's a puzzle game based in a sort of Mexican purgatory where it's the Day of the Dead and everyone wants to get on a gold train to go to the Ninth Underworld. And it's a film noir. And almost everyone's a skeleton. Sound good?"
Bonkers though it may seem on paper, Grim Fandango is universally regarded as being among the greatest games ever made, and that's in no small part down to one Mr Manny Calavera, your host in the Land Of The Dead, your Humphrey Bogart in this undead Casablanca. Suave, passionate, boney, and capable of solving increasingly tricksy puzzles (occasionally involving beavers) Manny is the man.
His speed demon driver, Glottis, deserves a mention for being so big and orange and crazy and all, but for representing just how iconic, beautiful and bizarre Grim Fandango was, Manny wins by a non-existent nose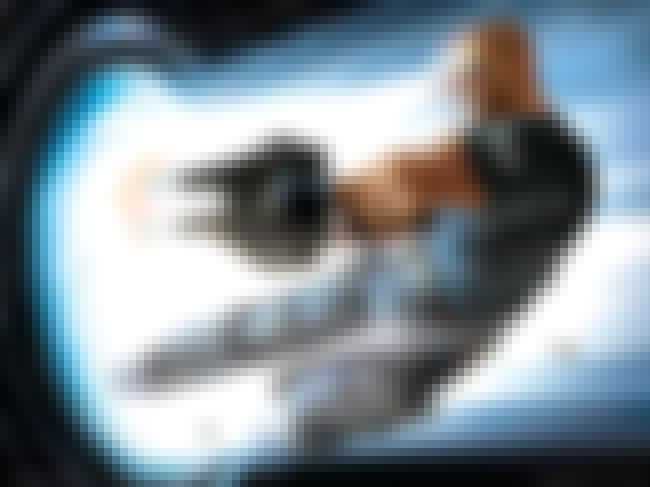 Sgt. Cortez is the main character from the Timesplitters series.
TimeSplitters is a series of first-person shooter video games created by Free Radical Design. The games are often compared to Rare's shooters GoldenEye 007 and Perfect Dark since Free Radical Design was founded by a group of ex-Rare employees who developed these games. As the title suggests, each game features a time travelling element which enables players to battle in a diverse number of locations set over the span of several centuries.The look of the series is substantially more stylized than most modern first person shooters with character models and expressions emphasizing more cartoon-like qualities and comic book-inspired design. Many of the characters represent instantly recognizable parodies of established pop culture stereotypes (such as the aristocratic English explorer or the suave secret agent).
You can also play against a number of bots in a splitscreen style arcade in addition to your human competators. Not to mention the wide variety of weapons and playable characters like a Ninja Monkey who throws Bricks.
First appeared in Super Mario Sunshine (2002)
Toadsworth is an elderly Toad and Princess Peach's longtime steward, first appearing in Super Mario Sunshine, when he comes along with Princess Peach and Mario to Isle Delfino. He makes a brief appearance in Mario & Luigi: Superstar Saga at the beginning (where he presents Mario and Luigi with a suitcase) and end of the game; and he accompanies Princess Peach on her trip to Rogueport during Paper Mario: The Thousand-Year Door, keeping Princess Peach very close to him, but ends up losing her. In Mario & Luigi: Partners in Time, he is with Mario and Luigi when Princess Peach takes an experimental trip back in time. He is also included in Super Princess Peach where he gives Peach a parasol named Perry in the cinema and is seen as a lead guitarist of the band called Peach Hit Five in the music room. He also appeared in Mario & Luigi: Bowser's Inside Story, where he was inhaled by Bowser.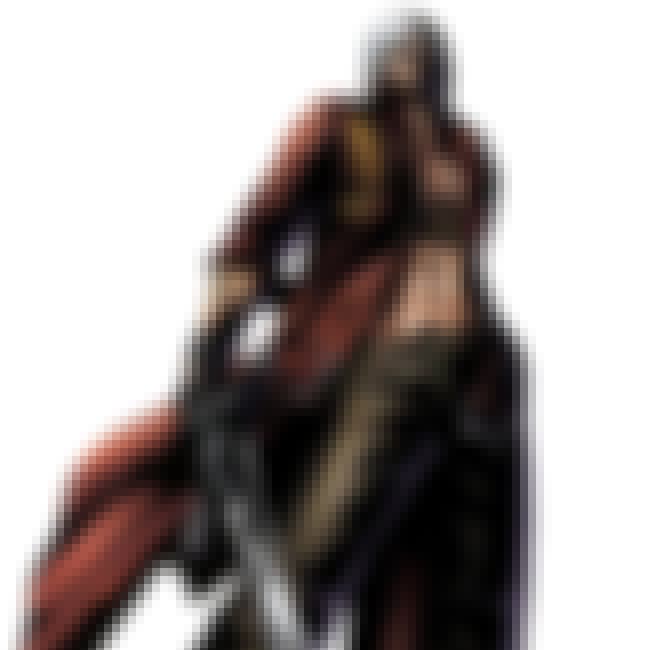 First appeared in: Devil May Cry (2001)
With his flowing frockcoat, shock of white hair, razor sharp tongue and twin pistols named Ebony and Ivory, Dante is surely one of the coolest mothers in the history of videogaming.
The son of a notorious demon who dedicates his life to exterminating hellspawn, Dante hasn't always been a darling of the gaming massive; although his cocky attitude and acerbic wit won him legions of fans in the original Devil May Cry, the development team behind the second game turned him into a brooding, virtually silent hero, alienating a fanbase that lived its life vicariously through Dante's arrogant devil-bashing. But by taking a step back in time and showing players a younger, delightfully brash hero in Devil May Cry 3, the series got back on track and returned to creator Hideki Kamiya's original vision of a "cool and stylish guy that you would want to go out drinking with"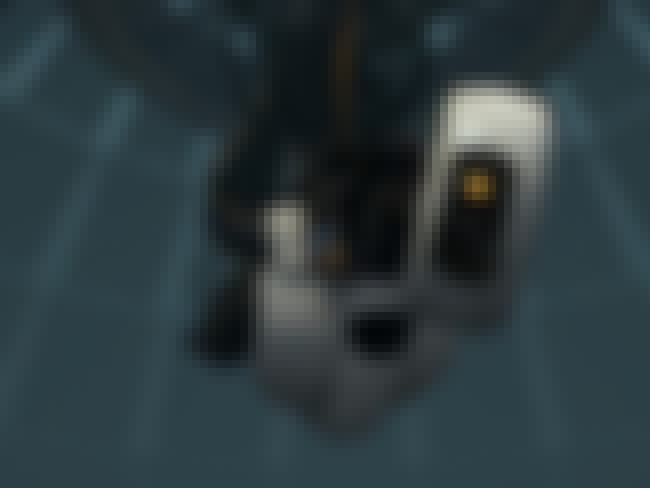 First appeared in: Portal (2007)
GLaDOS (Genetic Lifeform and Disc Operating System) is the feminine artificial intelligence that acts as your guide through the Aperture Science's Enrichment Centre in Valve's superbly inventive Portal. Spurring the main character on with the promise of cake, GLaDOS initially takes the form of a benevolent overseer - albeit one that makes slightly anomalous and threatening remarks. It's not until she demands the incineration of your much cherished Companion Cube that the player begins to suspect that the screws in this demented AI are quite literally coming loose.
Yet, for all of her malicious HAL-like conduct, as she begins to lose control of your portal-jumping ways, her increasingly demented, robotic taunts - and often, by her own admission, lies - become a constant highlight, with some of the psychotic asides being nothing less than comedy gold. While she appears to have been destroyed at the game's climax, the inspired end-credit song "I'm still alive" bodes well for her triumphant return in Portal 2.
First appeared in: Animal Crossing (2001)
Tom Nook, known in Japan as Tanukichi (たぬきち?), is a fictional character in the Animal Crossing series who operates the village store. He first appears in the Nintendo 64 game Dōbutsu no Mori, released in Europe and North America on the Nintendo GameCube as Animal Crossing. Nook sells a house to players at the beginning of each title in the series, giving them a set mortgage for them to pay and allowing them to upgrade it over time after the mortgage is paid off. He has made several appearances in the Super Smash Bros. series as well. Nintendo's Treehouse localization members Rich Amtower and Reiko Ninomiya argued that, in spite of his perceived greed, described him as a nice person due to taking the risk of hiring someone who was new to the town.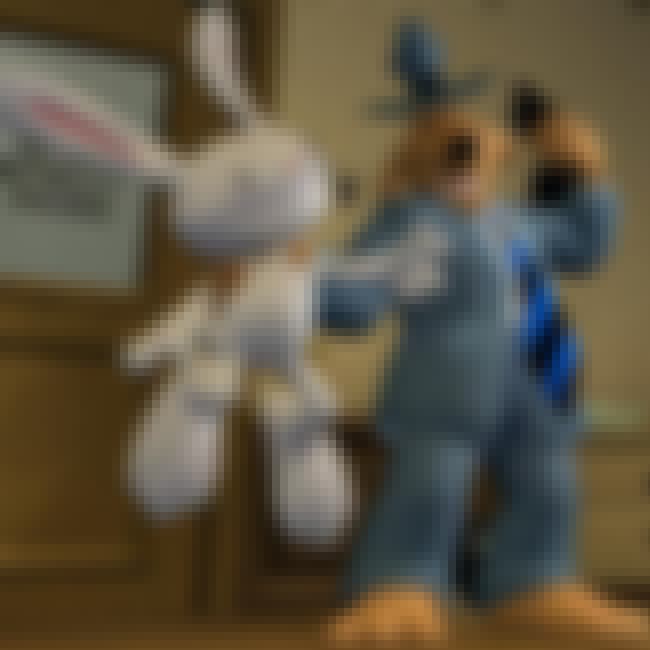 First appeared in: Sam &; Max Hit the Road (1993)
You don't see enough anthropomorphic animals in gaming these days. Nintendo and Sega used to rattle off hedgehogs and gorillas with giddy aplomb, but there's a marked lack of talking badgers and bandicoots these days. Still, among the entire talking menagerie there's something special about Sam & Max. Maybe it's the well-crafted dialogue, voice acting, and total insanity of it all, or it could be just because we're suckers for dogs wearing hats, and rabbits driving cars. Either/or really.
Rare for this list in being a partnership instead of just one character, we'd have liked to have separated them, but what with Max being a bonkers "hyperkinetic rabbity thing" we got scared and kept them together. They're like Rodney and Del Boy, Bogart and Bacall, Mario and Mushrooms. Practically inseparable, and we wouldn't have it any other way.